---
USA. 2012.
Crew
Director/Screenplay – Richard Schenkman, Story – Karl J. Hirsch, Lauren Proctor & Richard Schenkman, Producer – David Michael Latt, Photography – Jim Gill, Music – Chris Ridenhour, Visual Effects Supervisor – Joseph J. Lawson, Makeup Effects – Remonda Anderson, Production Design – Bobbie Harley. Production Company – The Asylum.
Cast
Bill Oberst, Jr. (Abraham Lincoln), Baby Norman (Mary Owens), Jason Vail (John Wilkinson), Don McGraw (General Stonewall Jackson), Jason Hughley (Wilson Brown), Christopher Marrone (Corporal Pat Garrett), Bernie Ask (Edwin Stanton), Chip Lane (Joshua Kearny), Canon Kuipers (Teddy Roosevelt), Hannah Bryan (Sophia Owens), Ronald Ogden (Robert Chamberlin), Nathaniel Grauwelman (William Harvey Hawkins), Stephen S. Martin (Miles Kelly), Chris Whitley (Alexander Pinn), Jim E. Chandler (Captain Eckert), David Rousseau (George Ainsley), Chris Hlozek (Major John McGill), Brennen Harper (Young Abe)
---
Plot
1863 in the aftermath of the Battle of Gettysburg. President Abraham Lincoln receives news of a soldier that has returned infected with a deadly condition. He recognises the condition as something he encountered as a child, which necessitated him having to kill his mother. Lincoln and a team of Secret Service agents travel to Fort Pulaski in Savannah, Georgia. They find the fort surrounded by resurrected dead that can only be killed by being decapitated or shot in the head. Inside the fort, they find a group of Confederate soldiers led by General Stonewall Jackson and enforce a tentative surrender. In the township, Lincoln also encounters his former love Mary Owens, now working as a prostitute, as well as a young Teddy Roosevelt. Together they try to come up with a plan to stop the hordes of zombies before the menace spreads to take over the whole country.
---
Abraham Lincoln vs. Zombies is another of the 'mockbusters' from The Asylum – films with soundalike titles designed to copy other recent big-budget hits in the hope the people browsing videostore shelves do not look too closely at the title. Other mockbusters from The Asylum include their own cheap versions of War of the Worlds (2005), Journey to the Center of the Earth (2008), Sherlock Holmes (2009), 3 Musketeers (2011), Grimm's Snow White (2012), Hansel & Gretel (2013), Jack the Giant Killer (2013) and Hercules Reborn (2014) when the respective big-screen versions came out, and other soundalike titles such as The Da Vinci Treasure (2006), Snakes on a Train (2006), AVH: Alien vs Hunter (2007), The Hitchhiker (2007), I Am Omega (2007), Transmorphers (2007), Allan Quatermain and the Temple of Skulls (2008), The Day the Earth Stopped (2008), 100 Million BC (2008), Sunday School Musical (2008), The 18 Year Old Virgin (2009), Battle of Los Angeles (2011) and Age of the Hobbits (2012), among others.
The Asylum's films have always been intended as quickie copycats of their A-budget counterparts and are cheaply and indifferently tossed off with the sole intent of making a quick buck. In this case, Abraham Lincoln vs. Zombies has been intended as a copy of Timur Bekmambetov's Abraham Lincoln, Vampire Hunter (2012). The surprise about watching Abraham Lincoln vs. Zombies and expecting the usual low-grade Asylum film is that you actually get a film that is far more modest and superior in what it tries to do than Bekmambetov's overblown turkey ended up being.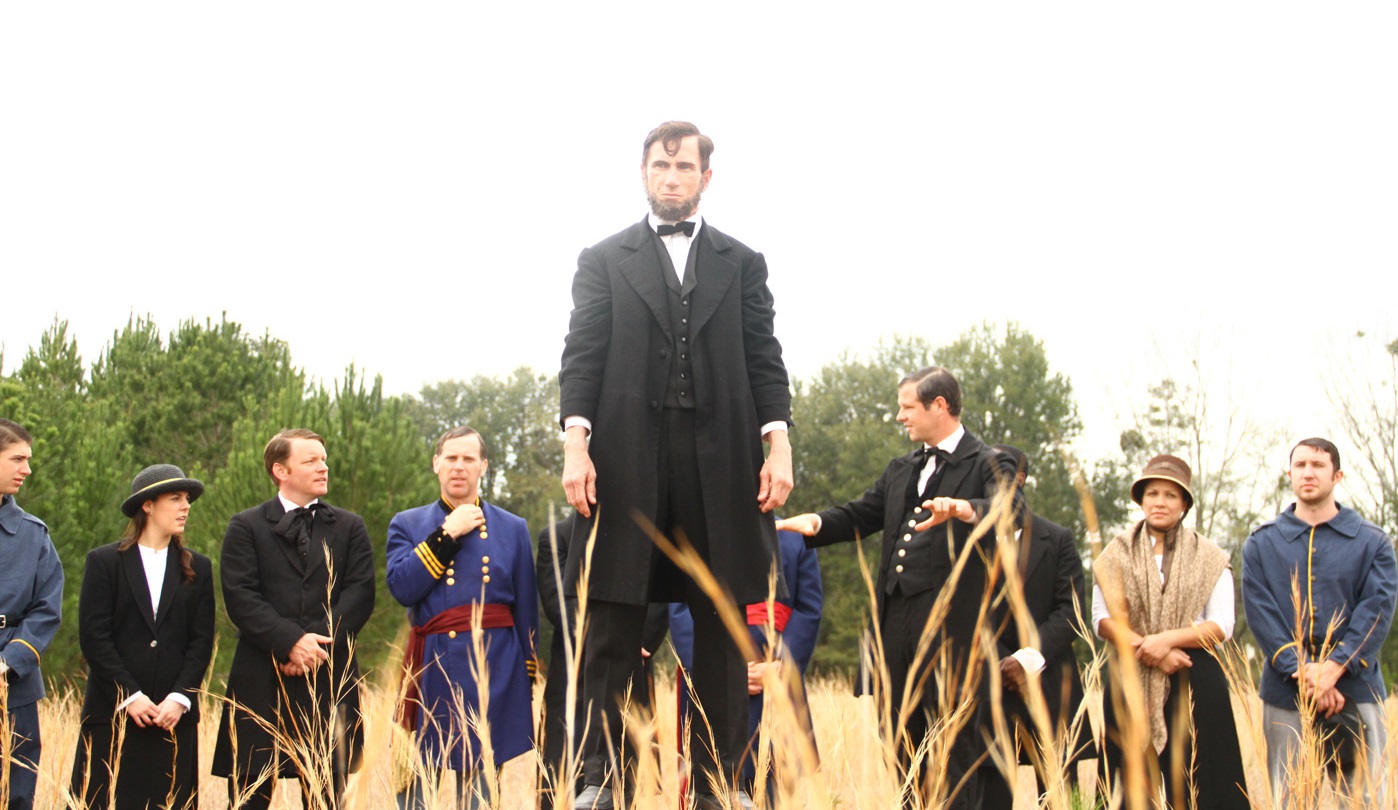 Abraham Lincoln vs. Zombies comes from Richard Schenkman, one of the few Asylum directors to have had a name outside the company. Schenkman's career has been all over the place, directing works as varied as Playboy specials, Angel 4: Undercover (1994), the action film October 22nd (1998), tv fluff like A Diva's Christmas Carol (2000) and several independent films that have not had any high-profile with the likes of The Pompatus of Love (1995), Went to Coney Island on a Mission from God … Be Back by Five (1998) and And Then Came Love (2007), as well as the subsequent horror film Mischief Night (2014).
The film on Schenkman's cv that obtained the highest acclaim was The Man from Earth (2007) wherein an immortal man tells his life story, which was based an old Jerome Bixby script and gained a good deal of word of mouth appeal, which he later followed with a sequel The Man From Earth: Holocene (2017). Most recently, Schenkman has taken to writing scripts for other Asylum films with the likes of 100° Below 0 (2013) and Zombie Night (2013).
In writing his original novel Abraham Lincoln, Vampire Hunter (2009), Seth Grahame-Smith played a game wherein he closely followed Lincoln's biographical details but wrapped an entire secret history – Lincoln's adventures eliminating vampires – around them. When it came to the film version, Timur Bekmambetov failed to get or seemed disinterested in any of this. I would argue that Richard Schenkman adheres closer to Grahame-Smith's idea than Bekmambetov did. Schenkman's script plays the game of historical crossover that Grahame-Smith did, he having Lincoln meet and come up against other real-life characters such as Confederate general Stonewall Jackson, Pat Garrett (later the killer of Billy the Kid) and a young Teddy Roosevelt. The film gets bonus points for writing in Mary Owens, an obscure character unless you read up on Lincoln's biography – she being the woman that Lincoln was briefly engaged to only to abruptly call things off (which shows that Schenkman really has been doing his historical reading), as well as an end twist that manages to ingeniously wind in the John Wilkes Booth assassination.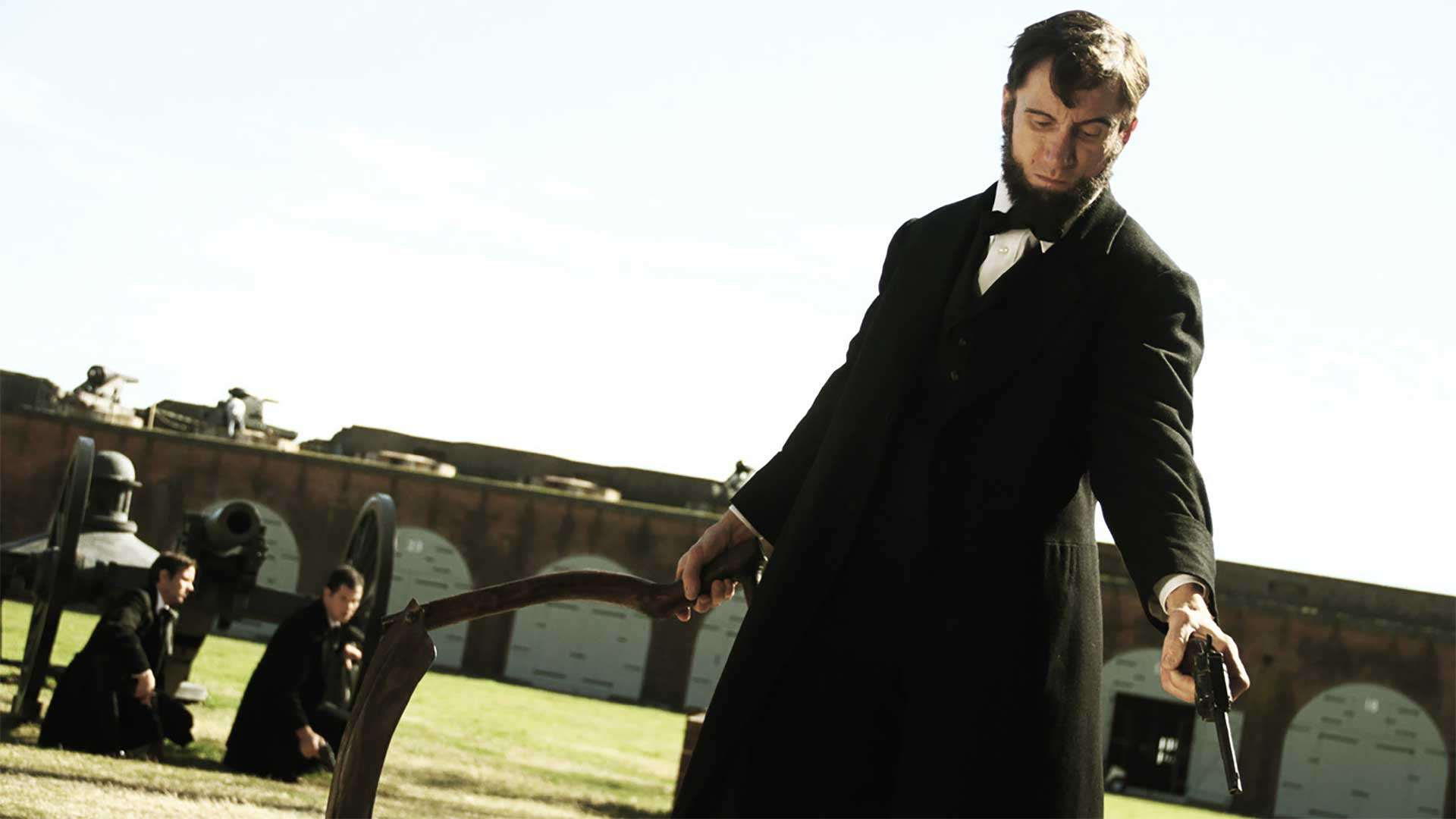 Bill Oberst, Jr. plays Abraham Lincoln far better than Benjamin Walker's indifferent performance in Abraham Lincoln, Vampire Hunter. He gives us a Lincoln filled with gravitas, empathy and Lincoln's fabled sagacity, the sort that you imagine the real Lincoln would have conveyed, while the dialogue comes nicely written (if perhaps Schenkman spends too much time turning this Lincoln into a dispenser of pithy wisdom). It is still nothing on Daniel Day-Lewis's exceptional portrait in the Steven Spielberg Lincoln (2012) later that year but far more than you expect.
For its low-budget, the film has done some reasonable historical recreation and especially research to at least give a flavour of authenticity to proceedings. Where the lack of budget does show through is in the zombie attacks, which only end up looking cheap, not to mention are relatively tame as the zombie genre goes.
---
---