---
Crew
Director – Brannon Braga, Teleplay – Brannon Braga & Adam Simon, Based on the Short Story The Book of Blood by Clive Barker, Producers – Jason Clark, Michael Mahoney & Joseph Micucci, Photography – Michael Dallatorre, Music – Tyler Bates & Joel T. Richard, Visual Effects Supervisor – Michael Kennedy, Visual Effects – FuseFX, Special Effects Supervisor – Mark Lawton, Makeup Effects Supervisor/Designer – Tony Lindala, Production Design – Matt Likely. Production Company – Touchstone Television/Fuzzy Door Entertainment/Beetlecod Productions/Seraphim Films.
Cast
Jenna:- Britt Robertson (Jenna), Frieda Foh Shen (Ellie), Nicholas Campbell (Sam), Kenji Fitzgerald (Gavin), Paige Turco (Nicole), Saad Siddiqui (Dan), Glenn Lafchak (Balsam). Miles:- Anna Friel (Professor Mary Floresky), Rafi Gavron (Simon McNeil), Etienne Kellici (Miles Floresky). Bennett:- Yul Vazquez (Bennett), Andy McQueen (Steve), Brett Rickaby (Bookman)
---
Plot
Two thugs, Bennett and Steve, come after a bookseller for owed debts. Trying to perverse his life, the bookman offers them the location of a rare book. Jenna:- Jenna has returned to stay at home but refuses to take her psychiatric medications. She steals some money and catches a bus to L.A., getting off at a small town along the way. She rents a room from a friendly elderly couple Ellie and Sam but soon finds there are creepy secrets in the house. Miles:- Professor Mary Floresky is a sceptic about the paranormal. She is approached by Simon McNeil who says he is a medium. She sets up an experiment where he is placed in a locked room and communicates with the dead who use his blood to write messages on the wall, including a message from Mary's late son Miles. With she becoming a believer, Mary and Simon become lovers and team up to market his abilities. Bennett:- Bennett and Steve arrive in the same small town in search of the rare book.
---
Clive Barker became a cult figure in the 1980s. He seemed to appear overnight with his six-volume collection of short stories The Books of Blood (1984-5) and as director of the film Hellraiser (1987). From there, Barker became one of the most exciting names in horror. He went on to direct two others films with Nightbreed (1990) and Lord of Illusions (1995), while there were a host of other adaptations of his work (see below). His most enduring success however has been as a novelist with books like Weaveworld (1987), The Great and Secret Show (1989), Imajica (1991), The Thief of Always (1992), Everville (1994), Sacrament (1996), Galilee (1998), Cold Heart Canyon (2001), Abarat (2002), Days of Magic, Nights of War (2004) and Mister B. Gone (2007).
The Books of Blood have proven an incredibly fertile source of material for filmmakers. So far the collection of thirty stories has provided the source for the films Rawhead Rex (1987), Candyman (1992) and its upcoming remake, The Midnight Meat Train (2008) and Dread (2009), and the wraparound stories of the collection became the basis of the earlier Book of Blood (2009), while Barker himself adapted The Last Illusion as the basis of Lord of Illusions. Elsewhere The Yattering and Jack was adapted as an episode of the tv anthology series Tales from the Darkside (1983-8) and The Body Politic appeared as an episode of Quicksilver Highway (1997).
This new adaptation comes from Brannon Braga who started out as a writer on Star Trek: The Next Generation (1987-94) and became story editor and producer in its later seasons. Braga went on to write the screenplays for the film spinoffs Star Trek: Generations (1994) and Star Trek: First Contact (1996), and served as showrunner/writer/producer on Star Trek: Voyager (1995-2001) and Enterprise (2001-5). Braga's tenure on Star Trek has gained a good deal of controversy and he was accused for rightly or wrongly of being the one who killed the franchise off (a crime that surely rests with J.J. Abrams and Alex Kurtzman). Braga subsequently went on to write the screenplay for Mission: Impossible II (2000) and produced/wrote other tv shows like Threshold (2005-6), Flashforward (2009-10), Terra Nova (2011), as well as produced Cosmos (2014), Salem (2014-7) and The Orville (2017- ). Braga had directed the Cosmos series and episodes of Salem and The Orville but Books of Blood represents his first full-length film, which was released to the Hulu streaming platform. Both Clive Barker and Seth MacFarlane, who Braga worked under on The Orville, are listed as Executive Producers.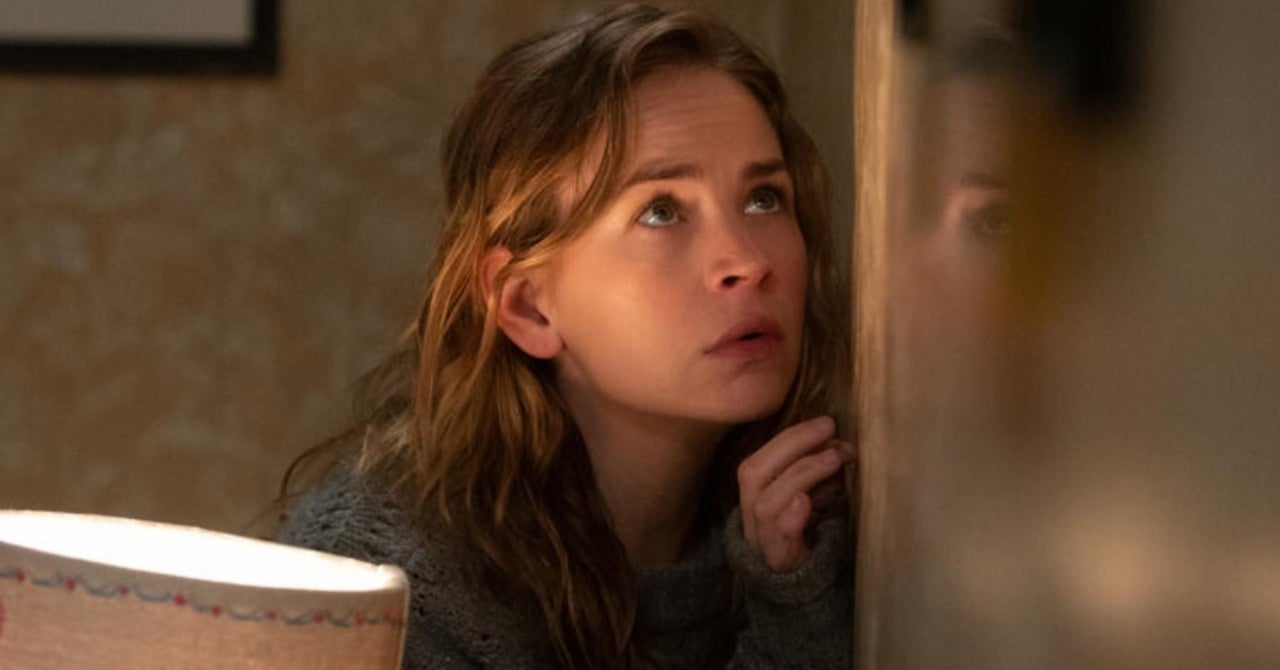 A new Clive Barker adaptation is always something to get excited about. Barker was once seen as a talent that rivalled Stephen King. Unlike King who has been putting out 1-2 books a year, Barker has been AWOL for most of the 2010s and sorely missed. The sole book Barker has put out in this time was The Scarlet Gospels (2015) and the last Barker film we had (apart from assorted low-budget Hellraiser sequels) was Dread eleven years ago. Part of the problem was that in 2012 Barker experienced Toxic Shock Syndrome following a trip to the dentist to have his teeth cleaned that left him in a coma for twelve days and his health has been impacted since then.
Books of Blood is sold as a Clive Barker anthology. This is deceptive as the film only adapts one Barker story, the titular The Book of Blood, which also formed the basis of the earlier film Book of Blood. The final story of the six books On Jerusalem Street in which tough guy Wyburd is hired to capture Simon on behalf of a rare book collector sort of lends the basic idea to the final story Bennett here, although even then the film throws out all but most nominal elements of the story. The first story Jenna is entirely original and has no basis in Barker.
The first story Jenna, as mentioned, is not a Barker story (although in its outlandish revelation about what is happening it has a feel where it easily could be). The story takes a long time to develop a head of steam, particularly when it comes as the opening story of the show – it could have worked just as easily without the ten minutes of prologue where we are introduced to Britt Robertson's background, her mental health issues and follow her as she decides to run away from home. None of this really has anything to do with the film that follows and I fail to see why the episode could not have started with her arriving in the town.
The episode is slow to go anywhere but when it does get there, Braga does deliver some very surreal Barker-esque images of the house with panels in the wall and floor opening up to reveal bodies hidden there with eyes removed and sewn shut. I wasn't quite sure whether the bodies were dead or imprisoned but the end clarifies this – although I did keep wondering how an elderly couple manage to earn enough to keep so many people fed.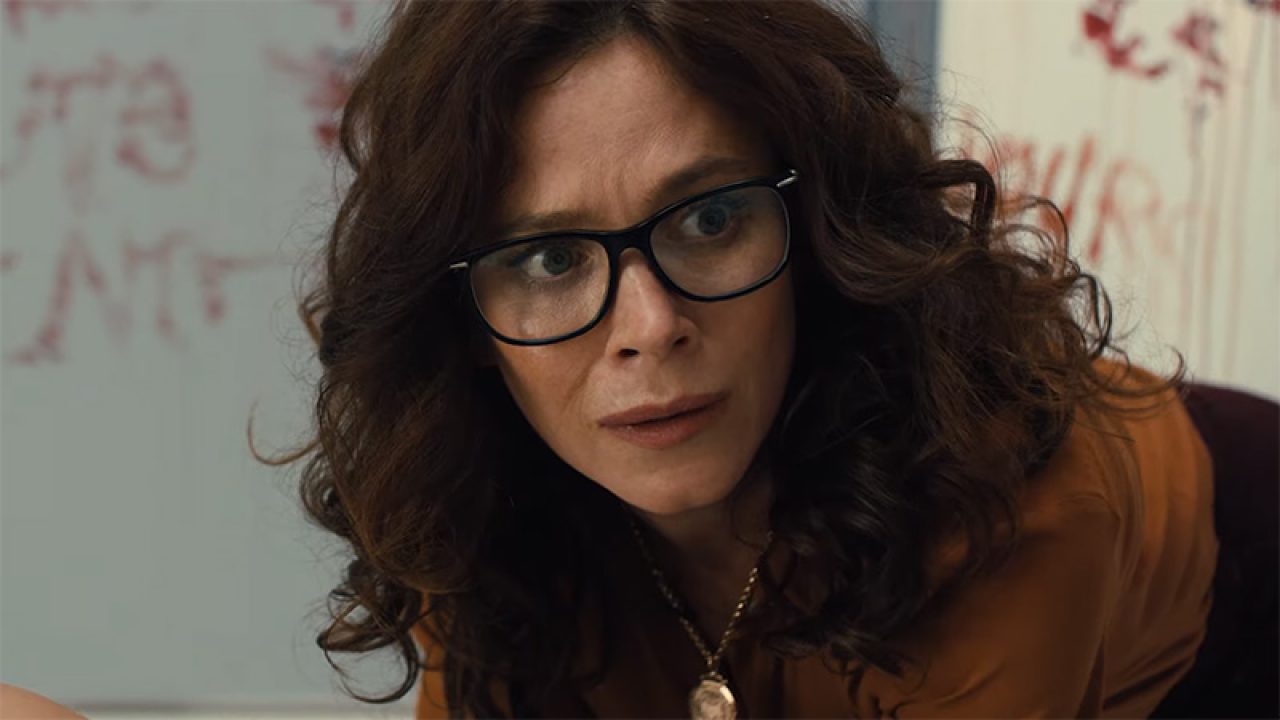 The second episode Miles is based on the Barker story The Book of Blood. As in the story, there is the paranormal investigator Mary Florescu (renamed Floresky in the film); the medium Simon McNeil who is revealed to be faking the messages he claims to get from the dead; and the twist where the dead come and carve their stories into Simon's flesh. The story expands and alters some of this. There is the addition of Mary's dead son Miles; the attraction there was in the story becomes a full-blown relationship; and the ending where Mary perceives that Simon is a cheat and deliberately exposes him knowing what will happen makes Mary a much more vengeful and calculating character. The episode does use some of Barker's evocative descriptions in its dialogue.
I was heavily disappointed in this segment. Brannon Braga's direction is tepid. It is as though he is no more than a hired hand directing a regular tv movie he has no investment in. There is no point it can be said he ever seems to discover the grisly, phantasmagoric beauty of a Clive Baker work. Even the image of Simon with carved flesh is just a routine makeup effect.
The film also adds a third story, which has very occasional similarities to On Jerusalem Street but must be mostly considered Brannon Braga and Adam Simon's own invention. This is negligible and adds zero to the story. Its silliest moment is surely that of Yul Vazquez being pursued by a possessed car. The only thing it serves to do is wind the previous stories into an interconnected framework, which is mildly interesting but adds nothing at all to the film. I expected more of both Brannon Braga and Clive Barker.
Co-writer Adam Simon has directed several genre films with the ingenious Brain Dead/Paranoia (1990), the cheap Carnosaur (1993) and the horror documentary The American Nightmare (2000), while he also wrote the scripts for Bones (2001) and The Haunting in Connecticut (2009), created/produced the tv series Salem (2014-7) and produced the alien invasion film Captive State (2019).
Other films adapted from the works of Clive Barker include:- Candyman (1992), from Barker's story The Forbidden (1985), featuring a supernatural boogey man, which has produced two sequels; one of the stories in the tv movie Quicksilver Highway (1997); The Midnight Meat Train (2008); Book of Blood (2009), and Dread (2009). Clive Barker has directed three films – Hellraiser (1987), which produced numerous sequels, Nightbreed (1990) and Lord of Illusions (1995). Barker has also written two original screenplays with Underworld/Transmutations (1986) and Rawhead Rex (1987), acted as Executive Producer on Gods and Monsters (1998), wrote the story and produced Saint Sinner (2002) and produced The Plague (2006) and the remake of Hellraiser (2022).
---