---
Crew
Director – David Yarovesky, Screenplay – Brian Gunn & Mark Gunn, Producers – James Gunn & Kenneth Huang, Photography – Michael Dallatorre, Music – Tim Williams, Visual Effects – Tempest FX & Trixter (Supervisor – Dietrich Hasse), Special Effects Supervisor – Caius Man, Makeup Effects – Fractured FX (Designer – Justin Raleigh), Production Design – Patrick M. Sullivan, Jr.. Production Company – Troll Court Entertainment.
Cast
Jackson A. Dunn (Brandon Breyer), Elizabeth Banks (Tori Breyer), David Denman (Kyle Breyer), Meredith Hagner (Merilee McNichol), Matt Jones (Noah McNichol), Emmie Hunter (Caitlyn Conner), Becky Wahlstrom (Erica Conner), Greg Alan Williams (Sheriff Deever), Abraham Clinkscales (Royce), Jennifer Holland (Ms Espenschied)
---
Plot
Kyle and Tori Breyer are a husband and wife, living on a farm in the small town of Brightburn, Kansas. They have been trying for a baby without success. One night, a craft containing a child lands on their farm. They adopt the child, naming him Brandon. Ten years later, Brandon begins to discover that he has super-powers. Kyle and Tori start to find unnerving things about him – he slaughters their chickens, while a schoolgirl believes he was in her room and he then breaks her hand. When the locals begin to fear Brandon, he starts to use his increasingly more powerful abilities to kill.
---
Superheroes are dominating cinema screens almost to the exclusion of everything else at the moment. (For a full listing see Superhero Films). It is no surprise amid all the sameness of product that people are starting to looking to alternative takes. Brightburn is the idea of an anti-superhero film – it is not quite a super-villain film, more of a dark alternate take on a familiar superhero – namely Superman.
The alternate take on the superhero has a long history in the comic-book. In 1989, DC Comics created their Elseworlds imprint where they conducted various alternate interpretations of their superhero canon – where we get gender-reversed versions of familiar characters or they are reconceived in terms of German Expressionism, the Arthurian legends or placed into different milieus such as a Superman who grows up in the Soviet Union, Batman as a pirate or a vampire etc.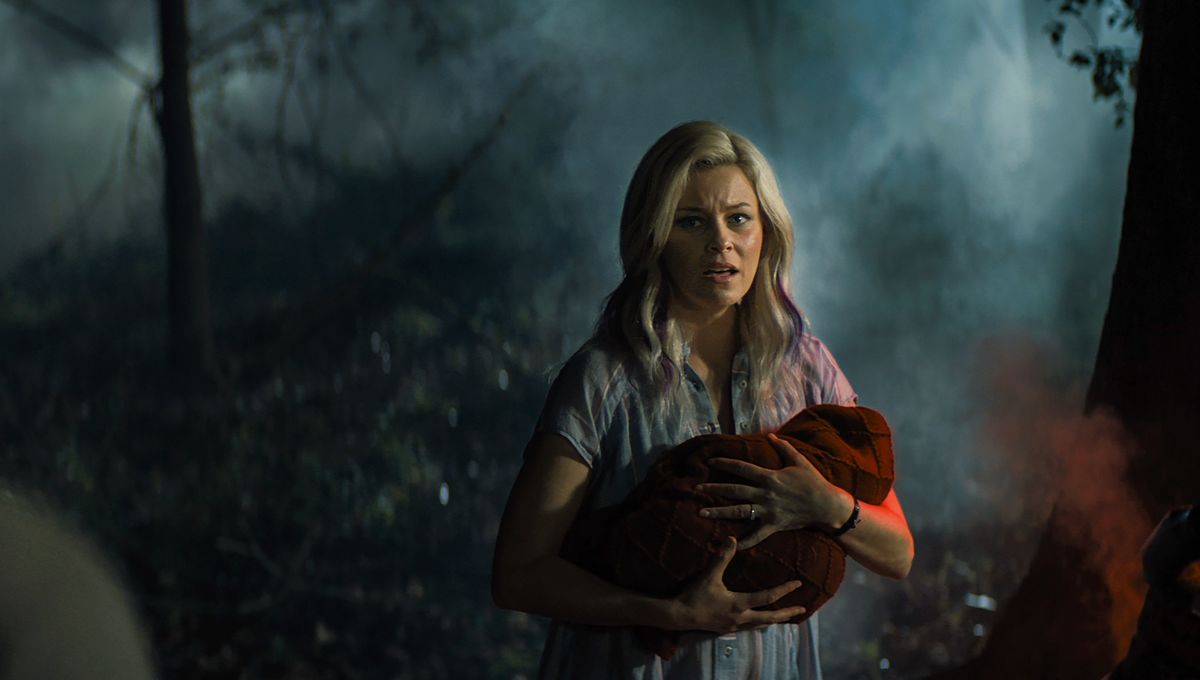 The anti-superhero has appeared on film somewhat before. There was the unfunny comedy My Super Ex-Girlfriend (2006) with Uma Thurman as a superheroine equivalent of a jealous stalker ex-girlfriend, and Earth vs the Spider (2001) where instead of creating Spider-Man, the radioactive spider bite turns Devon Gummersall into a mutant monster.Two months after Brightburn came out, we also had the bitingly funny anti-superhero tv series The Boys (2019- ).
DC have dabbled with Elseworlds-type scenarios in various of their DC Universe Original Animated Films – Justice League: Crisis on Two Earths (2010) where the Justice League encountered an alternate world where their counterparts were super-villains; Justice League: The Flashpoint Paradox (2013), which showed an alternate world where the superhero origin stories had turned out differently; and Justice League: Gods and Monsters (2015) where we had harsher, very different versions of Superman, Batman and Wonder Woman. There was even the adaptation of the very first Elseworlds story with Batman: Gotham by Gaslight (2018) that transplanted Batman and associated characters into the Victorian era.
Brightburn is essentially an Elseworlds story that has been conceived along the lines of "What if instead of becoming a paragon of truth, justice and the American way, Superman went over to the dark side?" The script homages Superman in all but name – his being adopted and raised by a childless couple after his ship lands on their farm in Kansas; the ship kept hidden buried in the barn. Even the development of his superpowers are almost the same as Superman's – super-strength, speed, heat vision, the ability to fly.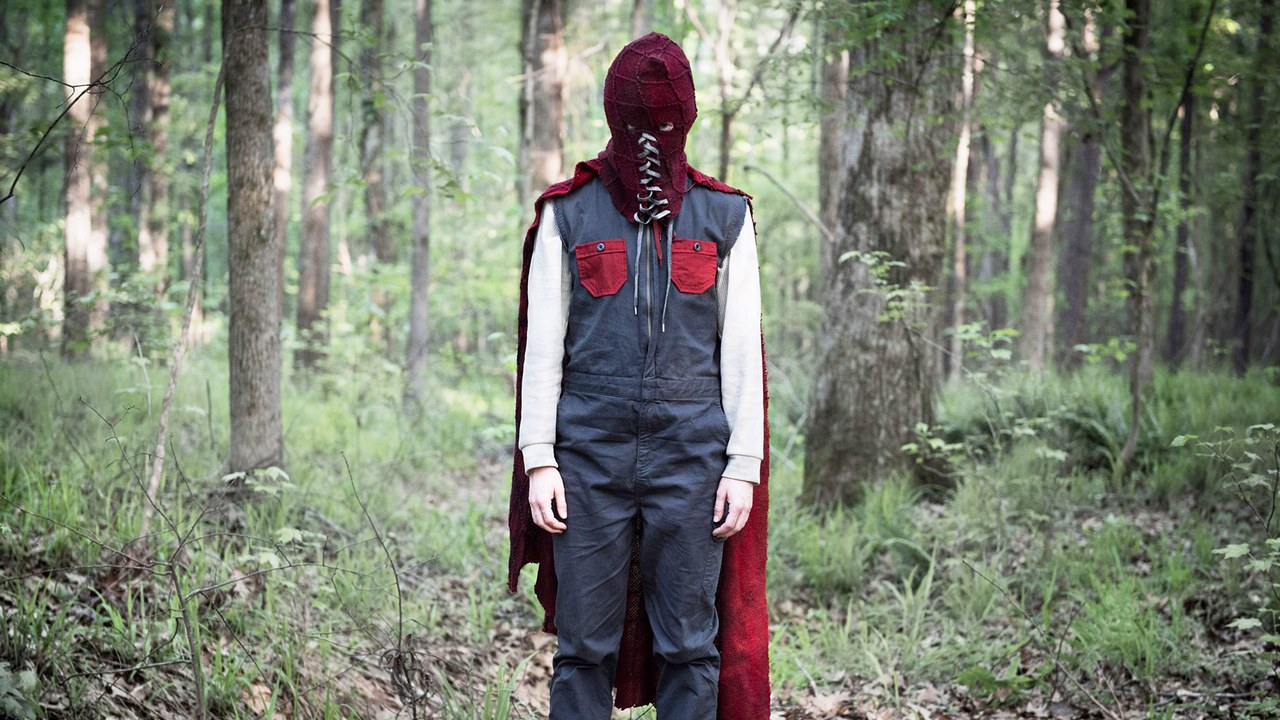 In fact, Brightburn often approaches more of a horror film than a traditional superhero film. Director David Yarovesky creates a series of elaborate set-pieces that would work well as effects in a horror film but feel oddly out of place when you think of them as superhero action set-pieces – Becky Wahlstrom getting a shard of glass in one eyeball and left trying to pull it out at the same time as being attacked; Matt Jones getting his jaw ripped off; and David Denman's skull incinerated by heat vision. I saw somewhere the film was dubbed "Superman by way of The Omen (1976)," which seems a perfect description – although I would probably substitute Damien: Omen II (1978), the sequel that featured a teenage Damien coming into his powers as the Anti-Christ.
On the other hand, Brightburn works with variable effect. I didn't feel that David Yarovesky did anything particularly exciting with the first half of the film – the set-ups and plot twists feel sign-posted and transpire predictably, just as you imagine. The film is carried better in the second half by its novelty set-pieces and in seeing the kid growing into his powers. That said, you keep thinking that a seasoned comic-book writer could have made much more of the set-up than the film ends up doing. Crucially, what you have is a film with a better idea than the way it is delivered.
Brightburn was a script from Brian and Mark Gunn who are respectively the brother and cousin of James Gunn of Guardians of the Galaxy (2014) fame and who created his own anti-superhero film with Super (2010) and the subsequent DC adapted The Suicide Squad (2021). (James takes a producer role here). Brian and Matt had previously together written Bring It On Again (2004) and Journey 2: The Mysterious Island (2012), as well as created the tv series 2gether: The Series (2000-1). Director David Yarovesky had previously made the horror film The Hive (2014) and subsequently went on to make the fantasy film Nightbooks (2021).
---
---