---
Ireland/UK/France. 2017.
Crew
Director/Screenplay – David Freyne, Producers – Rory Dungan, Rachel O'Kane & Ellen Page, Photography – Piers McGrail, Music – Rory Friers & Niall Kennedy, Visual Effects Supervisor – Darren R. Nash, Special Effects – James Ingrey & Matthew Strange, Makeup/Prosthetics Designer – Julie-Ann Ryan, Production Design – Conor Dennison. Production Company – Bord Scannan na Heireann (Irish Film Board)/Broadcasting Authority of Ireland with the Television Licence Fee/BAC Films/Tilted Pictures/Shinawil/Savage Productions/Yellow Moon Post Production/Bounder & Cad/RTE/CAA-WME/Indefilms 5/Northern Ireland Screen.
Cast
Sam Keeley (Senan), Ellen Page (Abbie Reynolds), Tom Vaughan-Lawlor (Conor Ryan), Paula Malcomson (Dr Joan Lyons), Stuart Graham (Sergeant Cantor), Oscar Nolan (Cillian Reynolds), Hilda Fay (Jo Landecker), Barry McGovern (Patrick Ryan)
---
Plot
The world has been devastated by the Maze Virus that turns people into zombies. A cure has been found that is effective in 75 percent of the cases; the downside is that people return to life remembering everything they did as zombies. In Dublin, Senan is one of The Cured. He is reintegrated into society and sent to live with his late brother Luke's American wife Abbie Reynolds, a tv journalist, and her young son Cillian. However, what Senan does not tell Abbie is that he was the one who killed and ate Luke. All around, The Cured face fear and prejudice from the human populace. Senan is given a job as an orderly helping Dr Joan Lyons who perfected the cure and is trying to find a way to save the remaining 25 percent, which include her own colleague/lover Jo. She fights against pressure from the government who wants to exterminate the uncured for the public good. Meanwhile, Senan's friend Conor Ryan, another of The Cured, is resentful because he is forced to work as a street cleaner rather than be able to return to his job as a barrister, at the same time as being spurned by his father. Conor begins to mobilise The Cured in the shelter against the cruel ways in which they are rejected by society. Senan becomes involved but withdraws when he sees that Conor is urging them to violence. As their acts become more extreme, Senan's connection begins to threaten Abbie and Cillian.
---
The Cured is an impressive feature-length debut for Irish director David Freyne who had previously made half-a-dozen short films. The film was afforded a more-than-reasonable budget, attracted a number of name actors and played the rounds of an impressive number of international film festivals.
The zombie genre has become burned out in the last few years. The genre underwent a massive revival in the early 2000s with efforts such as Resident Evil (2002), 28 Days Later (2002), Dawn of the Dead (2004) and Shaun of the Dead (2004). This started to burn out around 2010 with the sheer proliferation of copies. In its place came a bunch of gonzo parodies or title mash-ups that has run all the way from Zombie Strippers! (2008) to Pride and Prejudice and Zombies (2016) but these too have started to creatively burn out.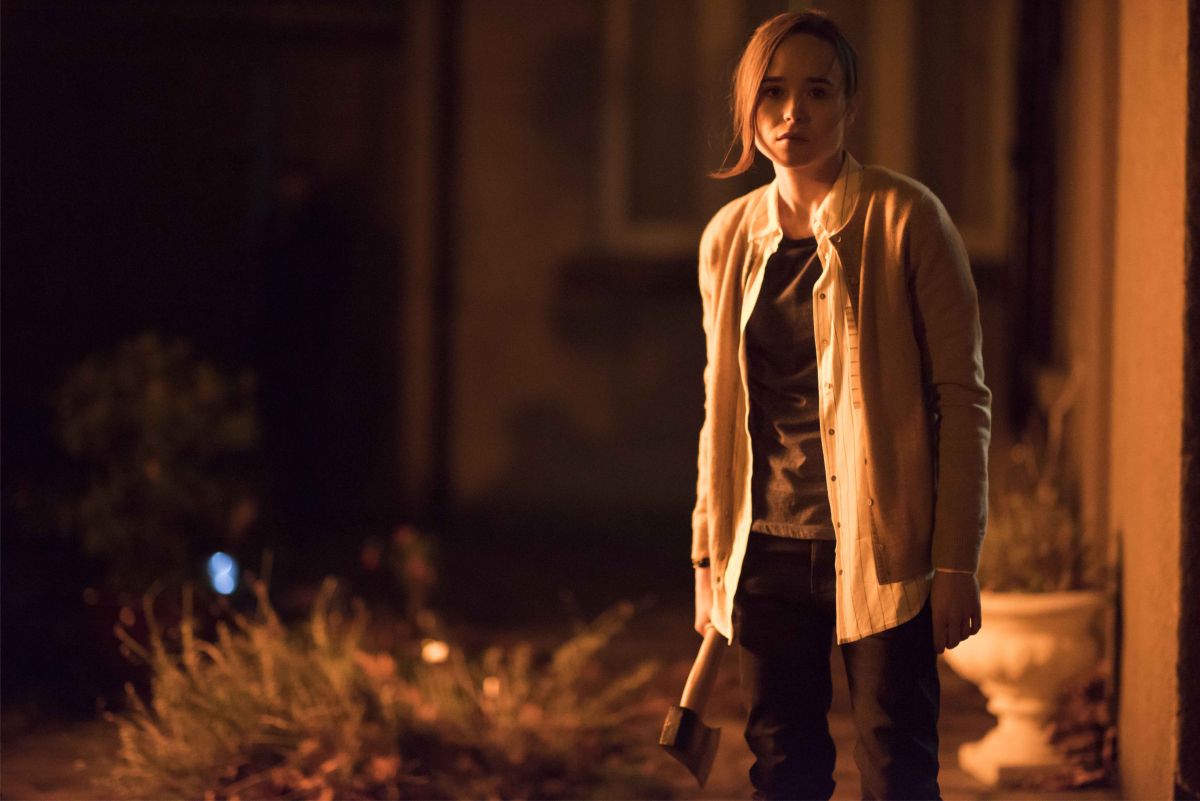 Of recent, we have seen a bunch of zombie films that have started to search for something more conceptually challenging. Among these you can include the likes of the quite remarkable and original The Girl with All the Gifts (2016); Here Alone (2016), which seemed more like a wilderness survival drama in the aftermath of social collapse and was some way in before revealing itself as a zombie film; and Cargo (2017) about an infected man stumbling through the Australian Outback searching for a home for his infant daughter before he succumbs.
In the midst of a played-out genre, The Cured wins full marks for a highly original premise –what would happen if there was a cure for the zombie infection and the dead returned to full consciousness and retaining every memory of what they did? How would the rest of society treat them knowing they had eaten loved ones and being uncertain whether they would relapse? How would a whole new underclass of society react when they discover that they are shunned even by family, unable to get all but the most menial work?
We get a crosscut of characters, each with their own complicated takes on the situation. There's Sam Keeley gone to stay with his sister-in-law Ellen Page, keeping quiet about the fact that he ate his brother/her husband. There's Tom Vaughan-Lawlor as the former barrister forced to work as a street cleaner who urges the rest of The Cured to revolution (something that holds undeniable imagery of Irish sectarian terrorism). There's Paula Malcomson as the doctor who devised the cure trying to save the uncured 25 percent, which include her co-creator/lover Hilda Fay, at the same time as the government wants to exterminate them.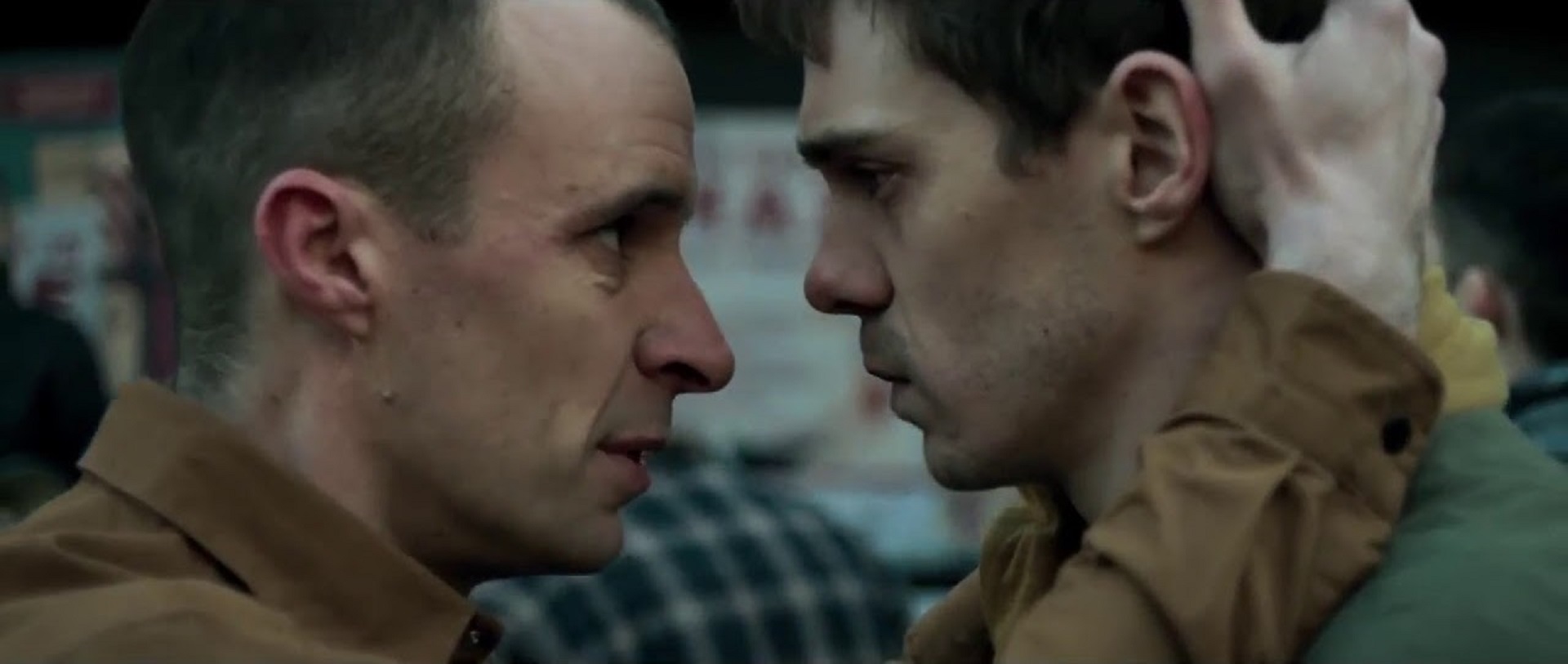 Throughout, all of the characters undergo severe challenges to their positions and make abrupt shifts from where they started out. It is an incredible strong script – one that you feel might have worked even better as a mini-series or a series of films. Rather than the survival horror of most zombie films, it plays out almost as a regular drama focused on a crosscut of people and their shifting relationships. It could easily, for example, be rewritten as a story about European immigrants and radicalisation.
The nearest comparison you could make is to the French They Came Back (2004) in which the dead inexplicably return to life and the problem society then faces in what to do with them. Both films could exist at opposite poles – They Came Back shows society determined to treat them with the utmost respect, whereas The Cured sees no good future for either side, dominated as the conversation is by prejudice and hatred.
---