(La Rouge aux Levres)
---
Belgium/France/West Germany. 1971.
Crew
Director – Harry Kumel, Screenplay – Pierre Druot, Jean Ferry & Harry Kumel, Producers – Paul Collett & Henry Lange, Photography – Eduard van der Enden, Music – Francois de Robaix, Special Effects – Thierry Hallard & Eugene Hendrick, Art Direction – Francoise Hardy. Production Company – Snow King Films/Maya Films/Roxy Films/Cine Vog Films.
Cast
Delphine Seyrig (Countess Elizabeth Bathory), John Karlen (Stefan Chilton), Danielle Ouimet (Valerie Chilton), Andrea Rau (Ilona Harczy), Paul Esser (Pierre), Georges Jamin (The Man)
---
Plot
Britisher Stefan Chilton has just married a Swiss girl Valerie. They stop over in a deserted hotel in Ostend. Stefan keeps putting off the return to England, afraid of telling his mother about Valerie. They are joined by fellow guests Countess Elizabeth Bathory and her female lover Ilona. The desk clerk insists the Countess was there forty years earlier and has not aged since. Elizabeth sets her sights on seducing Valerie, who is finding Stefan's sexual appetite off-putting, while Ilona sets out to tempt Stefan.
---
Belgium's Harry Kumel is one of the great unsung genre directors. Daughters of Darkness is a considered classic and Kumel also made the excellent Malpertuis (1972). Both were made when Kumel was only in his early thirties and are the only two of his films to be known internationally. Harry Kumel has made a number of films since including Monsieur Hawarden (1968), a true story about a woman who disguised herself as a man to flee a murder; an adaptation of Rumpelstiltskin (1973); the Magical Realist The Coming of Joachim Stiller (1976); Paradise Lost (1978), which is unrelated to Milton but a satire of smalltown politics; The Secrets of Love (1986), an anthology of erotic tales; and the period drama Eline Vere (1991) – but none are well known known outside of Benelux countries.
Harry Kumel's films are lit with the most gorgeous colour palettes. Daughters of Darkness has a predominant colour scheme of red – the Countess's sports car, her red dress, lipstick and nail polish and John Karlen's red robe, as well as the slow fades to orange between scenes. Kumel also has a visual love of architecture – Malpertuis is filled with decaying buildings and exquisitely lush interiors. Daughters of Darkness takes place in a deserted out-of-season hotel where the ornate rooms and desolate beachfronts echo with a haunting emptiness. Amidst this, the dashes of red act like a tease – they represent blood, perhaps passion, and are always something vibrant and alive in the empty landscape.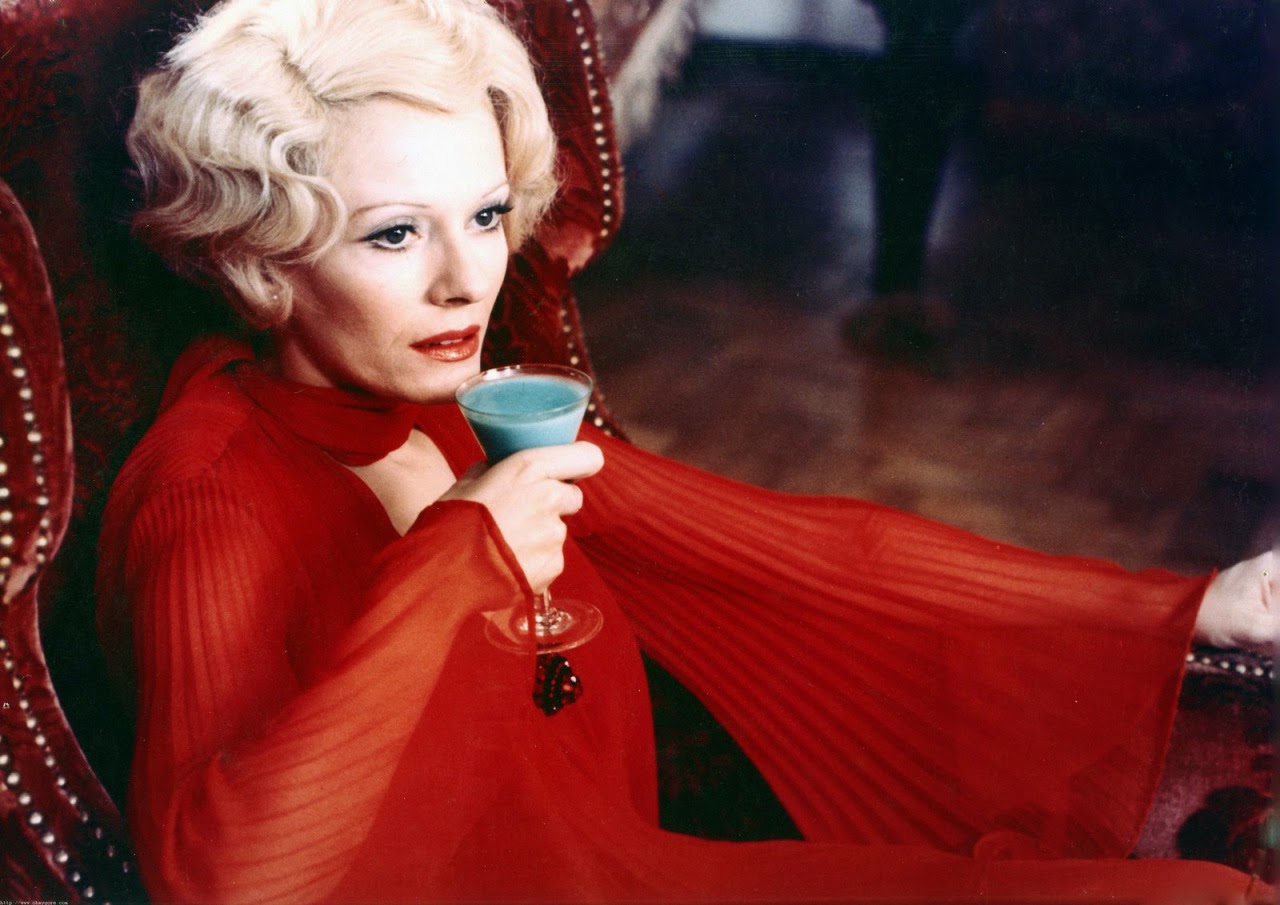 Daughters of Darkness was made during the early 1970s vampire movie revival. Here vampire cinema suddenly discovered sexual liberation and was filled with a deluge of sex vampires, predominantly of the lesbian variety, with the films of Jean Rollin and Hammer's Karnstein trilogy beginning with The Vampire Lovers (1970), as well as the likes of Vampyros Lesbos (1970), The Velvet Vampire (1971), The Blood Spattered Bride (1972), The Daughter of Dracula (1972) and Andy Warhol's Dracula (1973).
There was even a subset among these – Countess Dracula (1971), Immoral Tales (1974), several of Paul Nashy's Waldemar Daninsky werewolf films – that featured the historical Countess Elizabeth Bathory, whose real-life blood-bathing exploits were one of the inspirations of vampirism. Daughters of Darkness is the most elegantly sophisticated of these and has become a cult classic.
Harry Kumel's trump card is the great Delphine Seyrig who gives a marvellously arch performance. She is like a sleek, elegant cat curled up on a sofa. Asked the secret of her longevity, she drolly replies: "It's a very simple and very strict diet. Lots of sleep." The film is so elegantly coiled that the word vampire is not even mentioned once – indeed, almost right up until the end there is no clear certainty that the countess is a vampire and not say just a rich, bored seductress.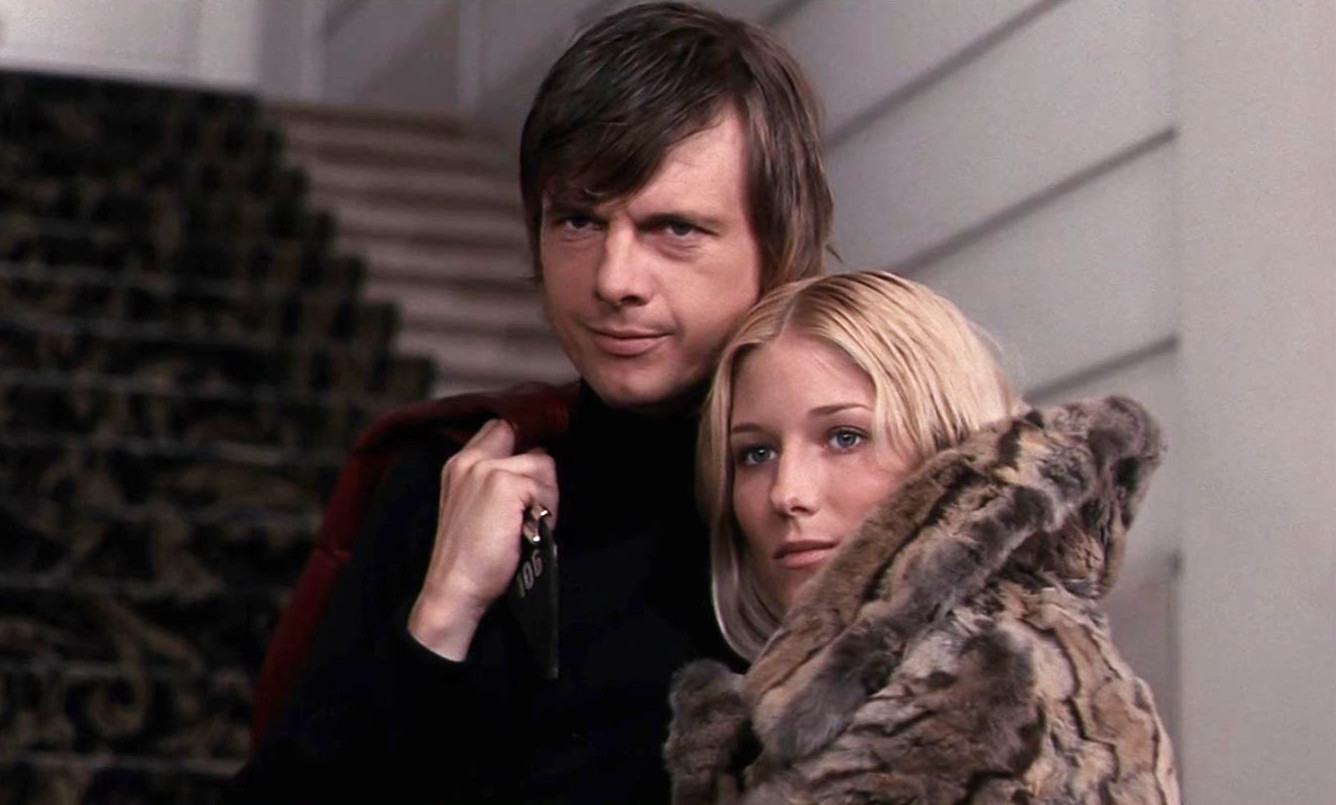 The downside of the film is that Harry Kumel and Delphine Seyrig create such a lush, dreamy sense of old world elegance that you are never aware that not much happens until the latter third. At this point, Kumel throws in some more traditional horror elements – Andrea Rau improbably tripping on a razor in the bath and a scene where John Karlen is nearly buried at the beach. However, these scenes jar and seem out of place in contrast to the slow, somnolent pace of the rest of the film. There is an abrupt ending that seems forced on from lack of knowing how else to end the film.
Other films dealing with Countess Bathory are:– Hammer's supposedly true historical account Countess Dracula (1971) where she was played by Ingrid Pitt; in various of Paul Naschy's Waldemar Daninsky films with The Werewolf vs the Vampire Woman (1971), Return of the Werewolf (1973) and Night of the Werewolf (1981); the Spanish The Legend of Blood Castle/The Bloody Countess/The Female Butcher (1973) played by Lucia Bose; played by Paloma Picasso in an episode of the erotic anthology Immoral Tales (1974); played by Diane Witter in the obscure Bathory (2000); played by Caroline Néron in the present-day Canadian erotic thriller Eternal (2004); in the present-day played by Michelle Bauer in Fred Olen Ray's Paul Naschy homage Tomb of the Werewolf (2004); in the cheap Night Fangs (2005); with modern-day girls travelling back in time in Demon's Claw (2006); in the present-day Dracula's Curse (2006); in the present-day in the animated Hellboy: Blood and Iron (2007); in the dreadful Hungarian-shot Metamorphosis (2007); in the softcore Blood Countess (2008); mixed up with the Dracula story in Blood Scarab (2008); as a present-day abstinence campaigner (Louise Griffiths) in Chastity Bites (2013); as the female Jerry Dandridge (Jaime Murray) in Fright Night 2 (2013); in Lady of Csejte (2015) played by Svetlana Khodchenkova; even in the midst of a videogame in Stay Alive (2006) and as the host of a horror anthology in Countess Bathoria's Graveyard Picture Show (2007), while Eli Roth homages her activities in Hostel Part II (2007). There were two attempts to set the historical record straight with Bathory (2008) starring Anna Friel, and The Countess (2009), directed by and starring Julie Delpy.
---
---