---
Crew
Director – Sidney J. Furie, Screenplay/Based on the Novel by Frank De Felitta, Producer – Harold Schneider, Photography – Stephen H. Burum, Music – Charles Bernstein, Visual Effects – William Cruse, Special Effects – Joe Lombardi, Makeup Effects – Stan Winston, Production Design – Charles Rosen. Production Company – American Cinema Productions.
Cast
Barbara Hershey (Carla Moran), Ron Silver (Phil Sneiderman), David Labiosa (Billy Moran), Jacqueline Brooks (Dr Cooley), Raymond Singer (Joe Mehan), Richard Brestoff (Gene Kraft), Alex Rocco (Jerry Anderson)
---
Plot
Divorcee and mother of three Carla Moran experiences poltergeist phenomena that terrorizes her and smashes up her house. The poltergeist even takes control of her car out of her hands and then repeatedly rapes her. Her psychologist disbelieves her story, convincing Carla that it is repression due to her religious upbringing. She then meets two parapsychological investigators who succeed in photographing the entity and then set up an experiment to try and trap it.
---
The Entity was an interesting ghost story that came out in the wake of Poltergeist (1982). (In fact, it is more legitimately entitled to use the title Poltergeist than Poltergeist itself was). It was written by and based on a 1978 novel by Frank De Felitta, the screenwriter, novelist and sometimes director who had adapted his own novel to the screen in Audrey Rose (1977), an interestingly sober-minded, high profile genre film that set out to argue a serious case for reincarnation.
At the helm was Sidney J. Furie, a Canadian-born director who had had hits such as The Ipcress File (1965) and Lady Sings the Blues (1972) and early in his career had demonstrated a hand for the horror genre (if not exactly an accomplished one) with two sub-Hammer copies, The Snake Woman (1961) and Dr Blood's Coffin (1961).
Frank De Felitta is like an amateur parapsychologist. Both here and in Audrey Rose it is as though he is trying to soberly and rationally document and argue the case for supernatural claims. Both films could be called rationalist horror films. In fact, they are post-Lewtonian psychological horror films. With Cat People (1942) and a handful of films in the 1940s, producer Val Lewton created the psychological horror film that hung in a spookily indecisive place between whether things could be explained rationally as being all in the mind of the person experiencing them or else were in fact supernatural in nature.
Frank De Felitta's films are post-Lewtonian in the sense that instead of operating in a kind of Schroedinger's Cat point of indeterminacy between either reason or the supernatural, they seek a harmonising ground between the two. Notedly the heroine here only gains control back over her life when she bids goodbye to the reductionist dismissal of the events offered by her psychologist and regards the team of parapsychologists – people who offer rational explanations of the events but also regard the supernatural as real – as her saviours.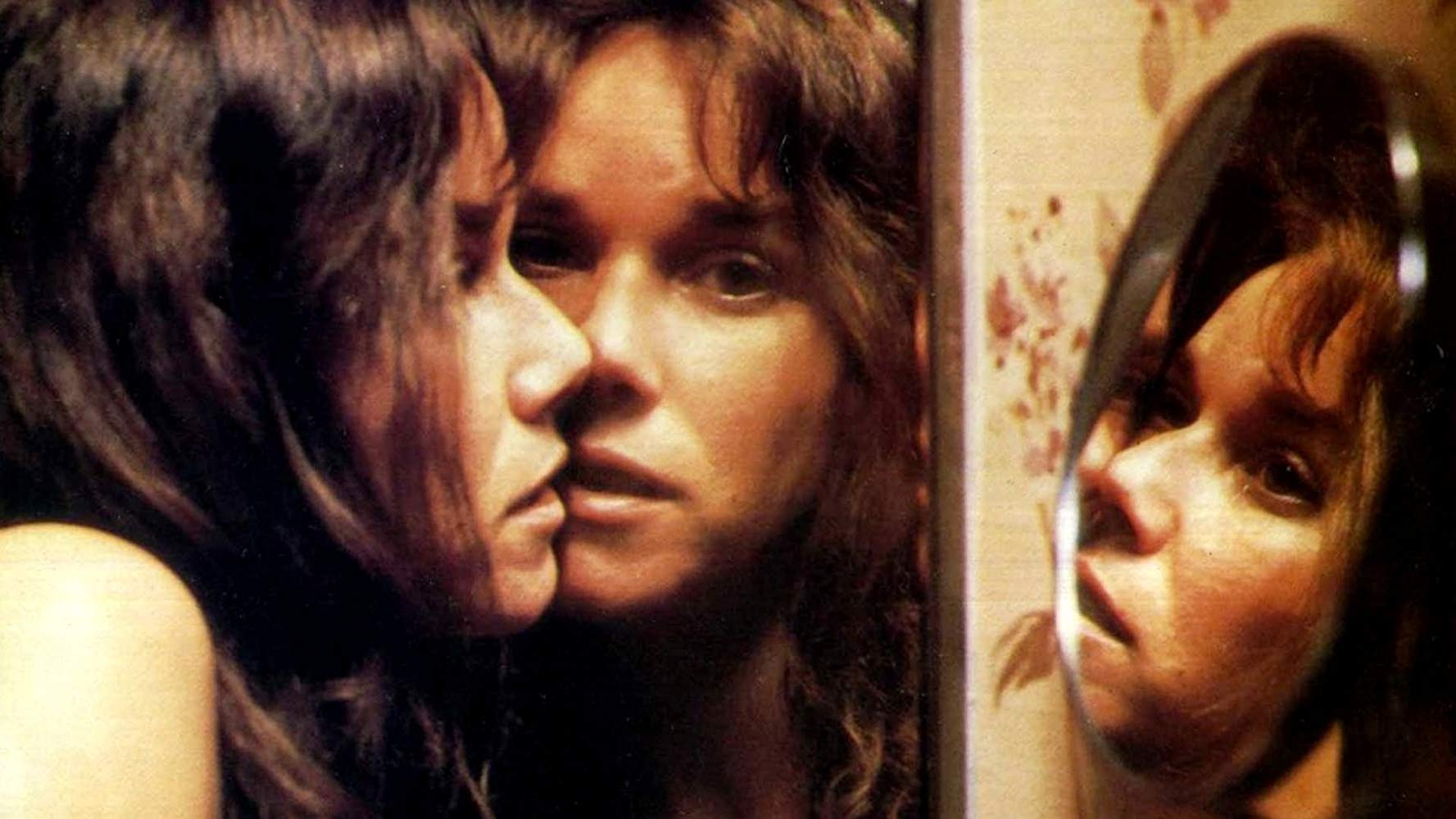 Sidney J. Furie's direction tends to be heavy-handed, signposted by much in the way of loud thumping on the soundtrack. Eventually, The Entity becomes an absorbing film, in large part due to Frank De Felitta's strong script. The one scene that everybody remembers is the spookily eerie one with Barbara Hershey being pinned to a bed as her breasts are being manipulated by an invisible force. There is a fine performance from Barbara Hershey, who reacts to the situation with a high degree of conviction.
The ghostly rape sequence has become one that has stuck in public consciousness and has been parodied in several other films, notably Bloodbath at the House of Death (1984), Scary Movie 2 (2001) and A Haunted House (2013).
Canadian director Sidney J. Furie has had a career that has lasted from the 1950s and is still going. His other genre films of note are the aforementioned The Snake Woman (1961) and Dr Blood's Coffin (1961), Superman IV: The Quest for Peace (1987) and the psycho-thriller Cord (2000).
Screenwriter Frank De Felitta has a number of other genre credits. He wrote and produced the overpopulated future film Z.P.G. (Zero Population Growth) (1971); directed/wrote the tv movie Trapped (1973) about a man hunted through a department store by dogs; directed/wrote the romantic time travel tv movie The Two Worlds of Jennie Logan (1979); directed the American Gothic tv movie Dark Night of the Scarecrow (1981); and directed/wrote the worthwhile psycho-thriller Scissors (1991).
---
---