---
Crew
Director – Tony Scott, Screenplay – Phoef Sutton, Based on the Novel by Peter Abrahams, Producer – Wendy Finerman, Photography – Dariusz Wolski, Music – Hans Zimmer, Music Supervisor – Sharon Boyle, Special Effects Supervisor – Joe Ramsey, Makeup Effects – Kevin Yagher, Production Design – Ida Random. Production Company – Mandalay Entertainment/TriStar Pictures.
Cast
Robert De Niro (Gil Renard), Wesley Snipes (Bobby Rayburn), Ellen Barkin (Jewel), John Leguizamo (Manny), Benicio Del Toro (Juan Primo), Brandon Hammond (Sean Rayburn), Andrew J. Ferchland (Ritchie Renard), Dan Butler (Garrity), Charles Hallahan (Coop), Patti D'Arbanville-Quinn (Ellen Renard)
---
Plot
Gil Renard works as a knife salesman in the company that was started by his father. He is under much pressure from his boss to increase his sales. Gil is also a rabid fan of the Giants baseball team. Torn between work pressure and taking his son to a Giants game, he leaves his son at the stadium, only for his estranged wife to serve him with a restraining order for child neglect. Gil is then fired from his job for failing to meet sales targets. He then begins to become obsessed, believing he has an affinity with the Giants new player Bobby Rayburn. He murders fellow player Juan Primo who insisted on taking No 11, which Bobby believes is his lucky number and is responsible for him having a bad playing streak. However, when Bobby refuses to acknowledge Primo's death as the cause of his recovered luck, Gil resorts to abducting Bobby's son.
---
Robert De Niro has built a reputation playing memorable psychos – Travis Bickle in Taxi Driver (1976), Rupert Pupkin in The King of Comedy (1982) and Max Cady in Cape Fear (1991) – all interestingly enough for Martin Scorsese. These parts, excepting that of Cady, cast De Niro as an ordinary man struggling against his insignificance and trying to assert himself against the rest of the world. The Fan casts De Niro in a similar role.
The Fan in many ways resembles the vile Falling Down (1993) – it is the chronicle of an ordinary man driven to psychosis by the everyday stresses of modern life. Although, unlike Falling Down, which had Michael Douglas on a redneck rampage through L.A., The Fan does not support its character's actions. The extended first half of the film gives a plausible series of crosscuts and glimpses into the tensions that harry Robert De Niro – the pressure to boost his sales, the disinterested clients, his attempts to maintain a relationship with his son while juggling work commitments culminating in his leaving his son at the stadium to go off to an appointment, his wife's subsequent serving him with a restraining order, his firing.
The pressure builds obliquely – director Tony Scott keeps Robert De Niro framed inside duskily lit rooms, surrounded by dense clutter as though he is being visually surrounded and rendered insignificant by the weight of modern life. When things explode, the effects are startling – there is one shot that abruptly jolts people in their seats where Robert De Niro throws one of his knives across the room at a cockroach, impaling it and the knife is seen piercing right through the other side of the door.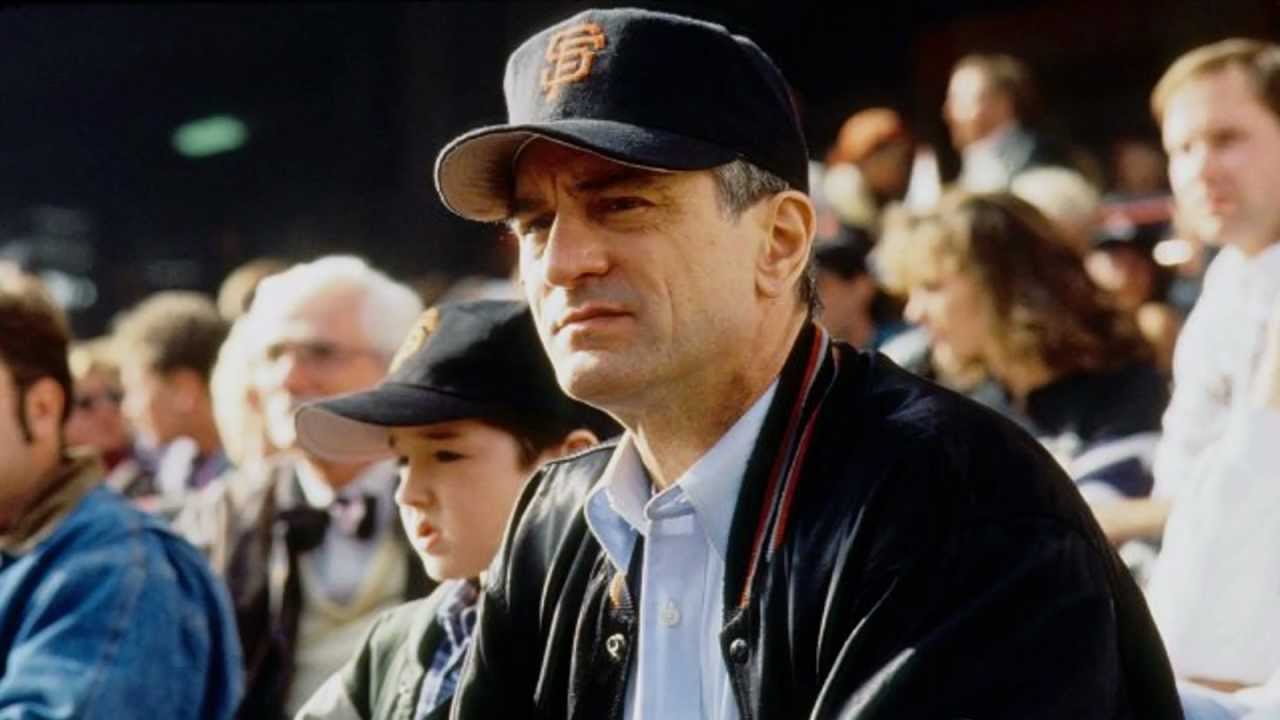 Tony Scott is the brother of Ridley Scott of Alien (1979), Blade Runner (1982) and Gladiator (2000) fame. In the mid-1980s, Tony Scott emerged as an efficient commercial director with films ranging from the bad – Beverly Hills Cop II (1986), Days of Thunder (1990) – to the underrated – The Last Boy Scout (1991). Tony Scott has always seemed happy being an efficient commercial craftsman and no more than that and it was not until True Romance (1993) and particularly Crimson Tide (1995) that people began to notice his name.
Tony Scott's directorial debut was the fascinating vampire film The Hunger (1983), which was shot in an extraordinarily dense and arty style. After The Hunger's mixed reception, Scott subsequently abandoned such visual experimentation. The Fan however gave him the chance to return to that style and he relishes the opportunity. Tony Scott's subsequent films, like Man on Fire (2004), the completely lunatic Domino (2005), the time travel film Deja Vu (2006), The Taking of Pelham 1 2 3 (2009) and Unstoppable (2010), showed him harnessing an arty style to commercially mainstream films.
The Fan is visually alive. It is extraordinarily beautifully photographed. In every frame, Tony Scott seems to capture a vital, almost hyper-realised energy. The film pulses with the play of light, with slow-motion cutaways to pitchers moving with the ball, spitting onto the pitch. The soundtrack is one of the most remarkable pieces of sound engineering in years – the hard pulse of a dance track cuts in and out over the action and dialogue, and comes with a jagged and raw feel of unfashioned chaos. In many other hands, the plot could have served to make no more than a routine thriller.
During the second half, Scott starts to wind the suspense up. There is a disturbing scene where Robert De Niro stabs Benicio Del Toro with a knife, while Scott plays the confrontation between De Niro and Wesley Snipes at the beach with an unnervingly edgy psychosis.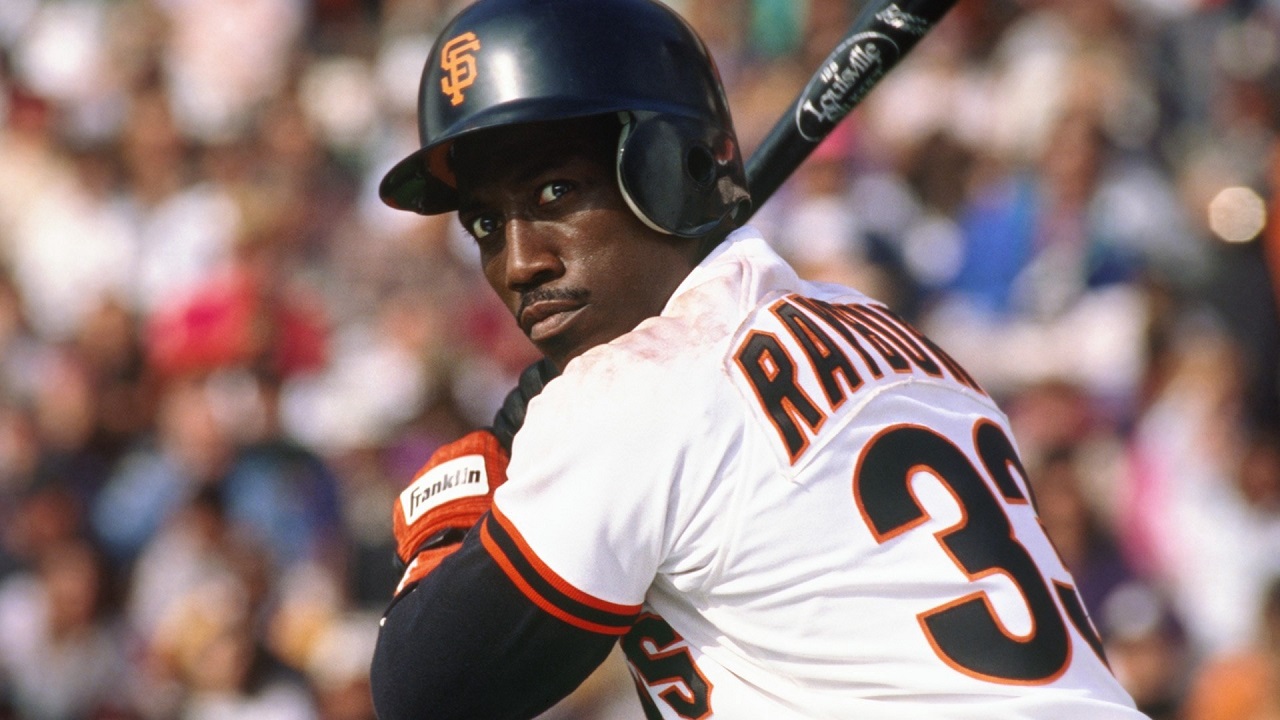 Amongst the cast, Robert De Niro naturally dominates the action and plays reasonably, although this is ultimately a role up there with one of his great performances. Wesley Snipes is an actor who most of the time comes across as seeming blank or even slow. Snipes is not up to much here and Tony Scott uses him more for his physical look – shooting the gleam of his shaven head and black muscular body. Ellen Barkin seems there simply so the film can have a female lead. Her role as the radio sportscaster seems superfluous and is not connected to the main action – it gives the appearance of a part that has been beefed up so a star can play it.
The Fan should not be confused with the otherwise unrelated film of the same name, The Fan (1981), which featured Michael Biehn as a psychopathic celebrity stalker.
Tony Scott's other genre films included:- the chic vampire film The Hunger (1983); the submarine thriller Crimson Tide (1995) about the tension leading up to an outbreak of nuclear war; Domino (2005), a completely out-of-control supposed biopic of a bounty hunter that ends with some fantastic elements; and the time travel film Deja Vu (2006). Tony and Ridley maintained their own production company Scott Free Productions. The two produced the cable series The Hunger (1997), an anthology series of erotic horror stories; the psycho black comedy Clay Pigeons (1998); the mediaeval adventure Tristan + Isolde (2006); the tv mini-series remake of The Andromeda Strain (2008); the modernised Edgar Allan Poe adaptation Tell-Tale (2009); the tv mini-series remake of Coma (2012); the tv mini-series Labyrinth (2012) about the quest for the Holy Grail; and the horror film Stoker (2013).
(Winner for Best Cinematography, Nominee for Best Director (Tony Scott) at this site's Best of 1996 Awards).
---
---