(Contes Immoraux)
---
France. 1974.
Crew
Director/Screenplay/Art Direction – Walerian Borowczyk, La Maree Based on a Short Story by Andre Pieyre de Mandiargues, Producer – Anatole Dauman, Photography – Bernard Daillencourt, Guy Durban, Noel Very & Michel Zolat, Music – Maurice Le Roux. Production Company – Argos Films.
Cast
La Maree:- Fabrice Luchini (Andre), Lise Danvers (Julie). Therese Philosophie:- Charlotte Alexandra (Therese H). Erzbet Bathory:- Paloma Picasso (Countess Erzbet Bathory), Pascale Christophe (Istvan). Lucrezia Borgia:- Florence Bellamy (Lucrezia Borgia), Jacopo Berinzini (Pope Alexander VI), Lorenzo Berinzini (Cesare Borgia)
---
Plot
La Maree:- Andre has a relationship with his 16-year-old cousin Julie. By virtue of his greater age, she does whatever he asks of her. They cycle to the shore and walk out to a rocky islet where he asks her to perform fellatio on him. He has memorised the tidal schedules and wants to time his climax to coincide with the exact moment the tide comes in. Therese Philosophie:- The innocent Therese is locked in the attic for three days as punishment by her mother who thinks she has been wicked. Therese virtuously seeks comfort in her copy of 'Stations of the Cross' but is tempted when she finds works of erotic literature. Erzbet Bathory:- Countess Erzbet Bathory has a group of girls brought to her where they are taken, showered and then slaughtered so that the countess might bathe in their blood. Lucrezia Borgia:- Pope Alexander VI is widely decried for having made his son Cesare a cardinal. He and Cesare engage in an orgy with Alexander's daughter Lucrezia.
---
For a time, Walerian Borowczyk (1923-2006) was a cult name, although is less so today. Borowczyk is the only director of erotic films whose work, to one's knowledge, has screened at film festivals. The Polish-born Borowczyk started out as a lithographer. After moving to France, Borowczyk branched out as an animator, making a number of often surreal shorts. However, it was with his move to live-action film that Borowczyk began to gain distinction, making works of arty erotica beginning with Goto, Island of Love (1968) and continuing through the likes of Blanche (1971), The Beast (1975) – which was originally made as an episode of Immortal Tales, The Story of a Sin (1975), The Streetwalker (1976), Behind Convent Walls (1977), Lulu (1980), Dr Jekyll and His Women (1981) and The Art of Love (1983). The most famous of Walerian Borowczyk's works was this portmanteau film of erotic tales.
What strikes one about Immoral Tales is just how good a film it is. When sexuality is usually displayed on screen it comes either with the unglamorous and cheaply shot, unromanticised rawness of the porn market or else the feigned, sweaty pantings of a topless Hollywood star a la Basic Instinct (1992) or Showgirls (1995). The artiest US porn ever heads toward is the glossy, airbrushed erotica of Zalman King. To see a film that puts the beauty back into erotica is not only striking but also unusually stimulating. Moreover, there is a surprising lack of guilt to the nudity that Walerian Borowczyk shows. Usually when Hollywood stars undress, there is supposed to be something covertly titillating about it, whereas Borowczyk's cast undress with a complete lack of self-consciousness. There is a sense of natural unforcedness about what is happening on screen.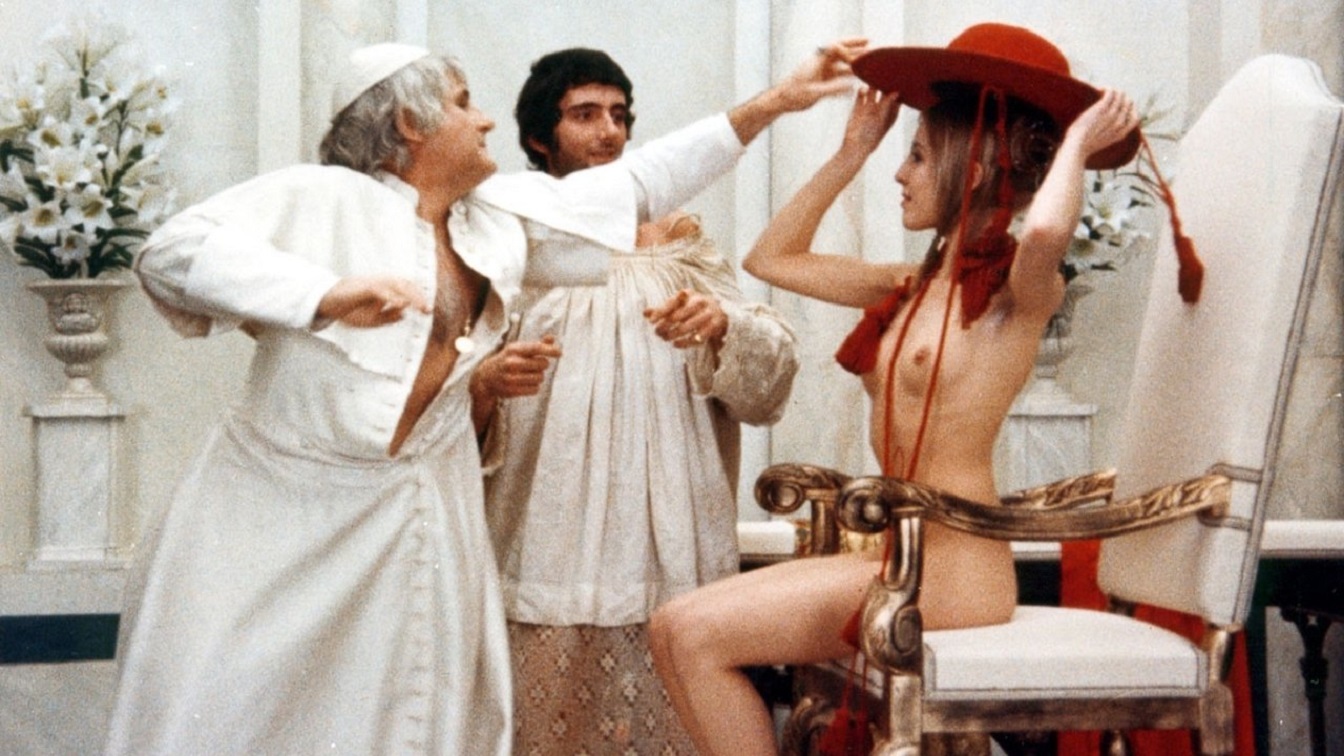 As with any portmanteau film, the episodes of Immoral Tales vary in effectiveness. The best of these are the first two, especially La Maree. La Maree is genuinely stimulating from its concept to its imagery – the symbolic contrast between surf and orgasm, the play of power roles between the male and female cousin – to its intensely erotic images – the girl performing fellatio on the male as he lies on the sand and most provocatively of all simply a closeup wherein his finger caresses and penetrates her mouth. It is the most satisfying and complete episode.
Therese Philosophie is also excellent, even though the print seen here appears to have had the rape sequence, which the episode originally culminated on, cut. Like La Maree's connection of surf and orgasm, Walerian Borowczyk makes a symbolic connection between divine passion and sex – with a teasing provocativeness, we see Charlotte Alexandra stroking and caressing the ornamentation in the church, the pipes of the organ and kissing a wooden doll she finds in the attic, all a little longer than is entirely innocent.
The Lucrezia Borgia segment is the weakest of the four. The episode is little more than a parade of irreverent anti-church images – a nude woman posing in papal robes, a cleric stroking an erection beneath his robes. At most, it seems to suggest the anti-church irreverence of a Luis Buñuel translated into erotica. However, the story never builds to any particular point.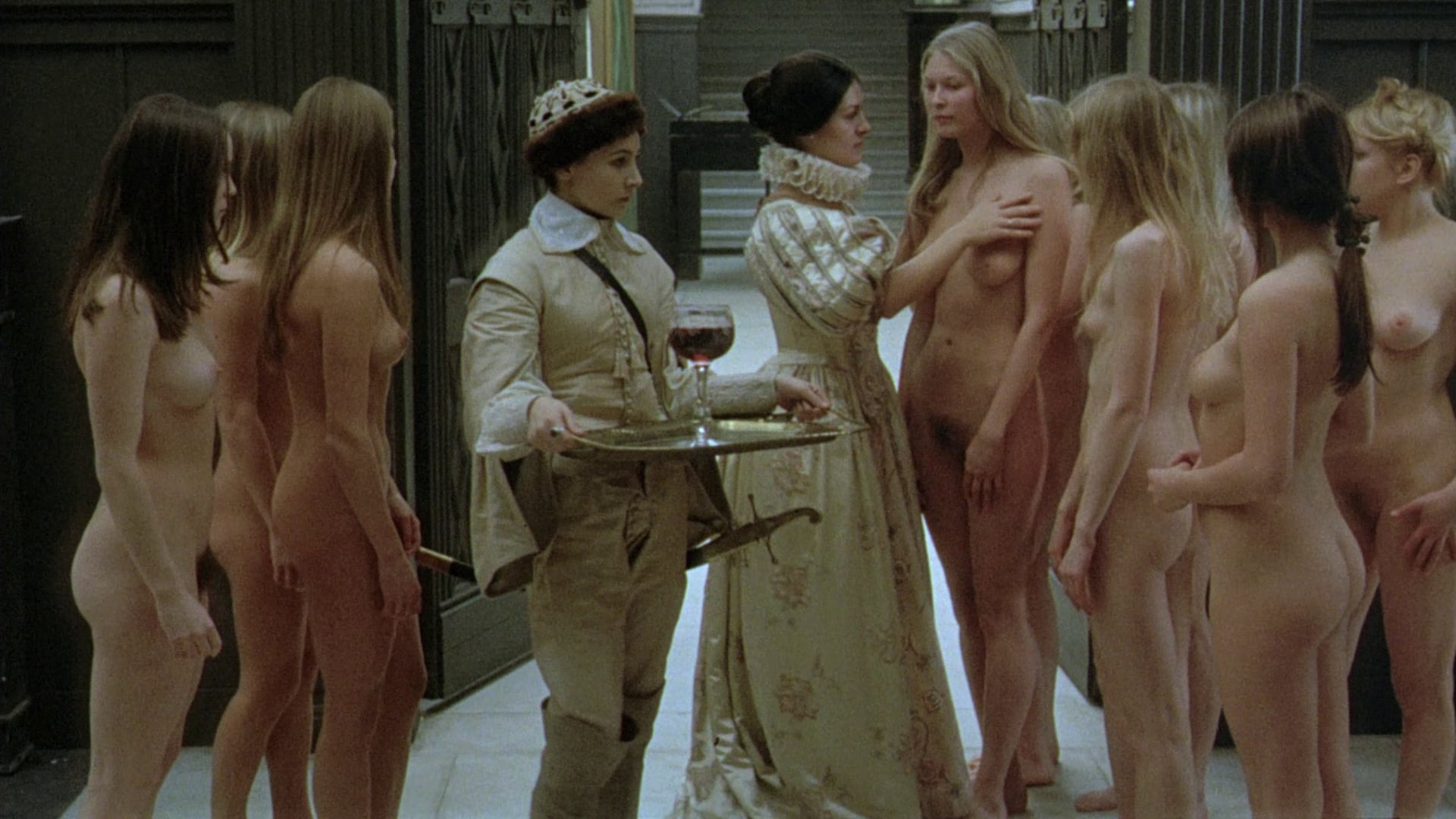 Erzbet Bathory is the episode whereby Immoral Tales is usually cited in genre reviews. The segment is of course based on the 16th Century legend of the real-life Blood Countess Elizabeth Bathory who notoriously bathed in the blood of virgins in the belief that it would make her more youthful. (The Countess Bathory story is often cited as a basis for vampirism). The Countess Bathory story has inspired several other film versions – Countess Dracula (1971), Daughters of Darkness (1971), Eternal (2004), Stay Alive (2006), Metamorphosis (2007), Bathory (2008) and The Countess (2009), while the Countess also appeared as a character in Paul Naschy's Waldemar Daninsky series. Unlike most of these other films, Walerian Borowczyk's interpretation of the legend is non-fantastic (and in so doing is much more historically accurate to the real Countess Bathory story).
The episode is brief, nevertheless effective. Borowczyk makes striking contrast between beautifully artistically posed, almost painterly scenes of the young teenage girls lined up in the countess's bedroom and showering, and between the countess bathing in their blood. The episode culminates in an orgy in the countess's bedroom, through which the Countess (played by Paloma Picasso, Pablo's daughter) moves with elegant aloofness as they tear her clothes from her, she exiting the room nude but gracefully untouched as behind her her swordsperson draws their sword and screams are overlaid. Unlike the previous segments, the erotica is tinged with a touch of nastiness, although Walerian Borowczyk is far too tasteful an eroticist too make the contrast too shocking.
---
Trailer here
---