aka Transylvanian Curse
---
USA. 2015.
Crew
Director – Ben Samuels, Screenplay – Mark Garbett & Ralph Glenn Howard, Producers – Phillip Glasser & Brian Hartman, Photography – John Rosario, Music – Jeff Rosick, Visual Effects – Joe Homokay, Production Design – John O. Hartman. Production Company – The Distribution Company/Indie Chi Productions.
Cast
Robert Englund (John Larousse), Justine Griffiths (Wendy Glenn), Daniel Gadi (Nicholas Tomask), Diane Cary (Rebecca), Sean Derry (Lars Pearson), Stuart Stone (Brad), Alanna Janell (Allison), Neil Samuels (Officer Wiles), Joshua Elijah Reese (Officer Montgomery)
---
Plot
John Larousse, an aging actor who has started to turn his life around from severe alcohol problems, travels to a country mansion in rural Pennsylvania to star in a play. The six assembled actors, which include John's ex Rebecca, meet the director Nicholas. He is intending to produce an ancient play called 'Kantemir' in which John plays a cruel and autocratic father in the Middle Ages who is fiercely protective of his daughter. As they start rehearsing, John believes that the bound copy of the play Nicholas holds has power. He soon notices that the actors start to believe they are the roles they play and treat each other as the corresponding character. As he tries to fight against this, members of the cast start being killed according to the way their characters die in the play.
---
Kantemir was the second film for Pennsylvania-based Ben Samuels. Samuels has since continued on in the horror genre with 6:15 (2016).
Evidently horror icon Robert Englund, the man who was Freddy Krueger in the original A Nightmare on Elm Street films, was sufficiently impressed by the material to sign on and even take a producing role. Englund has brought with him Diane Cary, his co-star on the tv series V (1983-6), who is married to veteran tv producer James D. Parriott who also acts as a producer on the film.
You can see what drew Englund to the role – most horror films he has been in since have required him to either do a variation on his signature Freddy Krueger role or play to his horror icon stature; by contrast, this gives him a sympathetic leading role. Indeed, it could be said to be one of the few horrors films he has been in that have allowed Englund to stretch his range.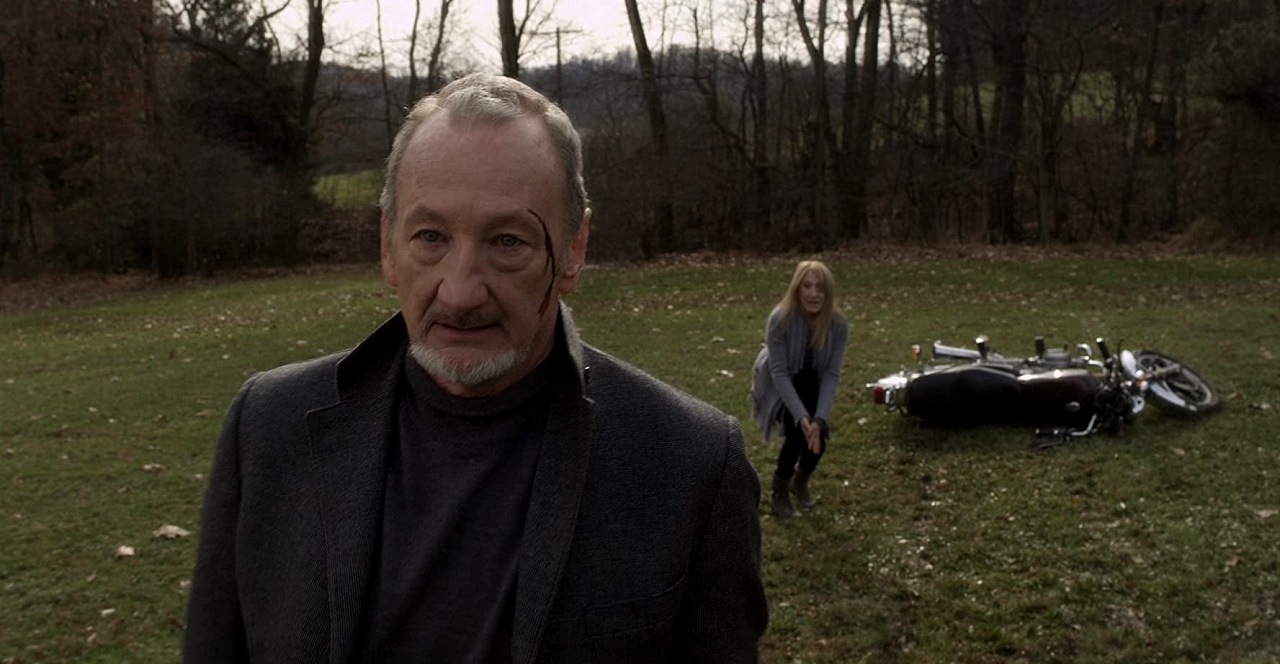 We have had plenty of meta-fictional works about characters in books discovering what they are and/or emerging out into the real world – a sampling might include the likes of Stranger Than Fiction (2006), Inkheart (2008) and Written By (2009). Not as many of these fall into the horror genre – there was I Madman (1989) about a mad killer coming to life out of a book and John Carpenter's In the Mouth of Madness (1995) about a writer whose works come to life.
The work that Kantemir comes the closest to is the Canadian slasher film Curtains (1983), which similarly had a group of actors being killed while rehearsing for a film at a remote mansion. That had a level of twisty meta-fiction to it but Kantemir pushes it even further. Indeed, it becomes more like an episode of tv's Sapphire & Steel (1979-82) in which elements of the past are forcing their way into the present and trying to take over and cause people to replay them. Made around the same time as this was also the Takashi Miike film Over Your Dead Body (2014) about the actors in a traditional Japanese ghost play being taken over and replaying the events in the present.
That said, the idea of the play possessing the people to replay a drama from the past, while not uninteresting, also proves to be a limited one. The film never places any more twists on it than revealing what is happening. As a horror film, Ben Samuels never does much that pushes the deaths of the various characters to an extreme or for suspense. You come out feeling that the film had an idea that would have worked far better as a half-hour episode of The Twilight Zone (1959-63).
---
Trailer here
---