aka E.T.n – The Extra-Terrestrial Nasty
---
Crew
Director – James A. Sullivan, Screenplay – Russ Marker, Producer – Wallace P. Clyce Jr., Photography – Robert C. Jessup, Music – Christopher Trussell, Instrumentals by The Wildcats, Special Effects – Jack Bennett, Art Direction – Bill Mitchell.
Cast
John Agar (Sheriff Clint Crawford), Ralph Baker, Jr. (Chris Jordan), Carol Gilley (Joan Scott), Dorothy Davis (Judy), Bill Thurman (Deputy Ben Whitfield), Roger Ready (Professor Alan Clayton), Frank Jolly (Rex Bowers), Gary McLain (Wes Blau), Darlene Drew (Darlene Scott), Janiz Menshew (Carla), Rod Paxton (Buddy Williams), Jeanie Wilson (Mary Bennett)
---
Plot
A meteorite comes down in Hollis County. Sheriff Clint Crawford is annoyed to arrive and find the area cordoned off by government men. Two teenagers who were making out at Satan's Hollow are found butchered. Clint realises that some kind of monster has emerged from the crash site. As the alien creature pursues him through the woods, Clint tries to come up with a plan to stop it.
---
Night Fright is a completely forgotten no-budget film that was shot in Texas. It did manage to rope in the relatively well known actor John Agar, the former husband of Shirley Temple who maintained a regular B movie career in works like Tarantula (1955), The Mole People (1956) and The Brain from Planet Arous (1957), among others.
Nobody seemed to ever see Night Fright during its day and the film languished in obscurity. Today the film is freely available in public domain and on YouTube because of lapsed copyright. It was re-released to video in 1983 under the title E.T.n – The Extra-Terrestrial Nasty in the hope of getting a few sales out of audiences for Steven Spielberg's E.T. – The Extra-Terrestrial (1982). (This must have had zero effect as no record from the time period exists as to what audiences thought after being suckered in to renting another E.T. and getting this instead).
Night Fright was one of only three films directed by James A. Sullivan. He has made two other obscurities called Fair Play (1972), a tv movie, and The Pickle Goes in the Middle (1973), which does not appear to have been seen by anybody, both non-genre. One of the fascinations of with watching many low-budget films is how the talents involved group can overlap. Sullivan also worked as an editor on the notoriously bad Manos: The Hands of Fate (1966) and as a production manager on two of films of Z-budget director Larry Buchanan – The Eye Creatures (1965) and Curse of the Swamp Creature (1966). Sullivan's writer Russ Marker had also directed one other no-budget obscurity with the time travel film The Yesterday Machine (1963).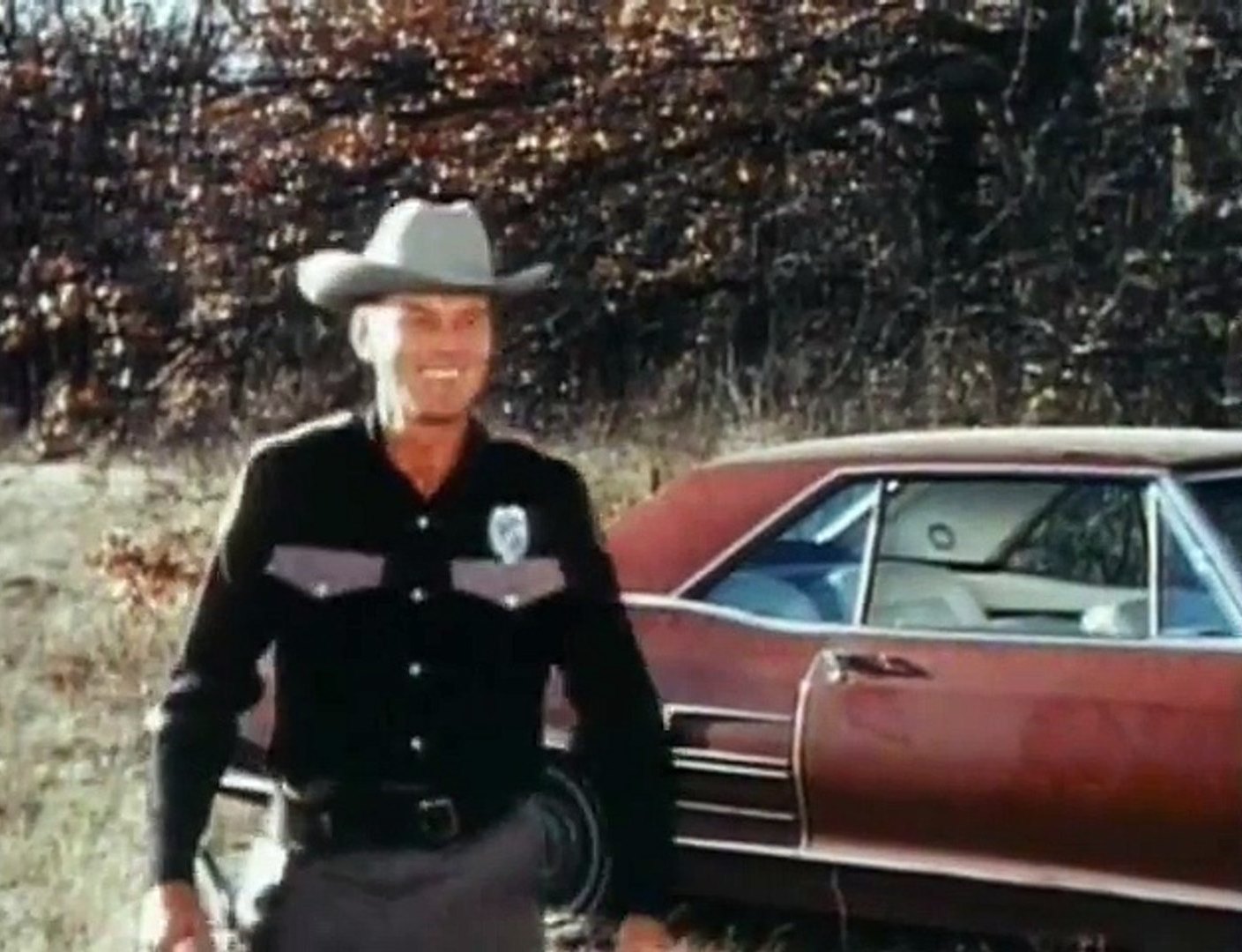 Night Fright is an incredibly dreary film. It is the alien invasion cinema equivalent of watching paint dry. Fully half of the film consists of Sheriff John Agar getting frustrated about the government having shut the crash site off or is padded with scenes of him endlessly walking around the woods. There are a lot of scenes with teenagers – a requisite for almost any genre film of this era – see also the likes of Invasion of the Saucer Men (1957), The Blob (1958), The Horror of Party Beach (1964). And so we get padded scenes about the teens muttering in resentment against sheriff Agar banning them from going out to Satan's Hollow and then heading out there (you know with a name like Satan's Hollow that only bad things will occur when they get there) and of them awkwardly dancing to rock'n'roll.
The alien monster eventually turns up – and looks impressively hulking. However, exactly what it is doing is almost impossible to see because the photography is shot at night and everything looks murky. Everything winds in a desultory climax where Agar and the surviving teens lure the creature and blow it up with dynamite.
---
---