---
Crew
Director/Screenplay/Photography (3-D)/Music/Production Design – Robert Rodriguez, Producers – Robert Rodriguez & Elizabeth Avellan, Visual Effects Supervisors – Robert Rodriguez & Daniel Leduc, Visual Effects – CIS Hollywood (Supervisor – Dr Ken Jones), The Computer Cafe Inc, Hybride Technologies (Supervisor – Daniel Leduc), Janimation (Supervisor – Steve Gagonner), The Orphanage (Supervisor – Stu Maschwitz) & Troublemaker Digital Studios, Special Effects Supervisor – Corey Pritchett, Game Suits – K.N.B. EFX Group Inc (Supervisor – Greg Nicotero). Production Company – Troublemaker Studios.
Cast
Daryl Sabara (Juni Cortez), Sylvester Stallone (The Toymaker), Ricardo Montalban (Grandfather/Valentin Avellan), Alexa Vega (Carmen Cortez), Courtney Jines (Demetra), Robert Vito (Rez), Ryan Pinkston (Arnold), Bobby Edner (Francis), Mike Judge (Donnagon Giggles), Salma Hayek (Francesca Giggles), George Clooney (The President/Devlin), Emily Osment (Gerti Giggles), Elijah Wood (The Guy), Antonio Banderas (Gregorio Cortez), Alan Cumming (Fegan Floop), Matthew O'Leary (Gary Giggles), Cheech Marin (Felix Gumm), Bill Paxton (Dinky Winks), Carla Gugino (Ingrid Cortez), Holland Taylor (Grandmother)
---
Plot
Juni Cortez has quit the OSS in disillusionment and is now working as a private detective. He is contacted by The President who requests he return to OSS to help rescue his sister Carmen who has gone missing. Juni learns that the deranged mastermind known as The Toymaker, who has been imprisoned in cyberspace, has managed to take control of the popular videogame Game Over and rigged it to cause children to become compulsively addicted. Carmen is being held prisoner on the impassable fifth level. Juni must travel inside the game and fight the way up through the levels to rescue her within 12 hours.
---
Spy Kids 3-D: Game Over was the third in Robert Rodriguez's series of Spy Kids films. It was preceded by the delightful Spy Kids (2001) and its sequel Spy Kids 2: Island of Lost Dreams (2002) and followed a few years later by Spy Kids: All the Time in the World (2011) and the animated tv series Spy Kids: Mission Critical (2018- ).
In the couple of years prior to this, Robert Rodriguez had developed a reputation as a one-man filmmaking band. On Spy Kids 3-D: Game Over, he performs just about every principal filmmaking function possible – directing, writing, producing, photographing, scoring, editing, supervising the visual effects and designing the sets. (In a fit of manic hyperactivity, not just satisfied with making one such film in 2003, Rodriguez also returned to his El Mariachi series and made Once Upon a Time in Mexico (2003), performing just about every single task there as well).
Perhaps in spreading his creative talent so widely, some of Rodriguez's multi-tasking films have begun to suffer in terms of seeming rushed, particularly in the script department. This is certainly the case with Game Over. Noticeably, Rodriguez has junked just about all the elements that made the earlier Spy Kids films work. The fun of the other films was in their conducting tongue-in-cheek James Bond antics with kids and in the manically over-the-top gadgets. However, all of that has been ditched by the time of Game Over. Some of that humour seems to be lurking in the opening scenes with Daryl Sabara acting as a juvenile parody of a film noir private detective (he is literally a 'gumshoe') but these seem half-hearted and hurried.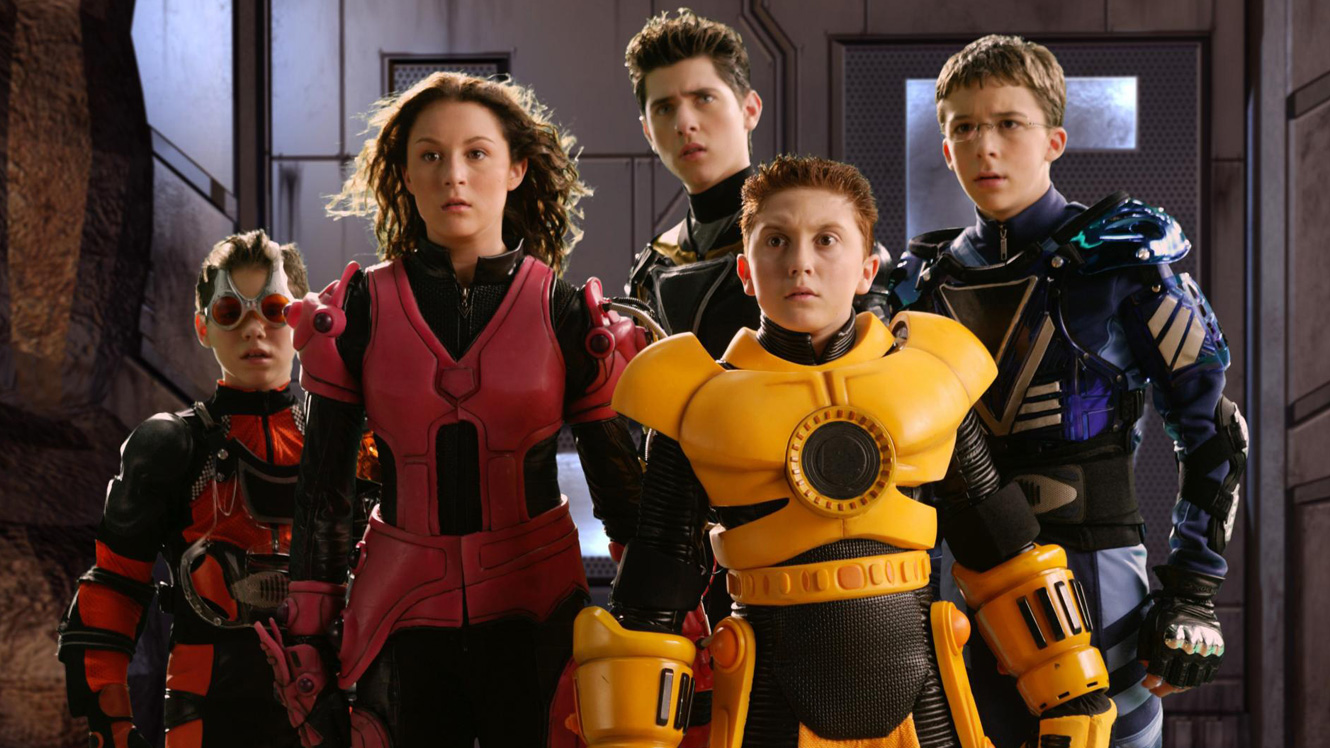 Moreover, this time, Robert Rodriguez has sidelined almost the entire cast of the other films. As the parents, Antonio Banderas and Carla Gugino still get top billing but only briefly appear at the very end and she with less than half-a-dozen lines. In fact, the term 'spy kids' is now a misnomer as one of the duo, Alexa Vega, is taken out of the action for nearly two-thirds of the film (which could well be due to the fact that Vega is noticeably starting to fill out as a young woman and no longer appropriately slots into the kid part) and the bulk of Game Over is carried by young Daryl Sabara. (In somewhat of a slap in the face, even though he has the starring role, Sabara is only billed fourth down the cast list). At least, Robert Rodriguez throws in an entertaining climax where just about every single character from the previous films turns up to make a cameo.
What we have now is not so much a Spy Kids film as it is a videogame film. This is a concept fraught with possibilities – the videogame is something that is rich in potential for parody, not to mention that Rodriguez has The Matrix (1999) and the host of Virtual Reality films that followed it in the last few years to send up. This is an idea that probably seemed more appealing on paper than it emerges as on screen. There are not many occasions where Rodriguez engages in parody of the form – a few nerd in-jokes, a couple of amusing references to the artificiality of the scenarios – but that is about it.
Rodriguez offers the novelty of casting Sylvester Stallone in his first villainous role, which proves a disaster. Sylvester Stallone's Neanderthal, brute-force acting never inflates the character of The Toymaker with the level of self-parody that Alan Cumming's Floop had in the first film, while the scenes of Stallone conversing with various other versions of himself are only silly.
Where Game Over does work though is in Robert Rodriguez's various simulations of videogames. Rodriguez has an enormous amount of fun giving the audience the equivalent of a videogame ride. The two most fun sequences are the ones where Daryl Sabara and Courtney Jines combat one another in two giant Transformer robots that mimic their every move while they stand on tiny platforms on the shoulders; and the high-speed race sequence aboard various oddball motorcycles.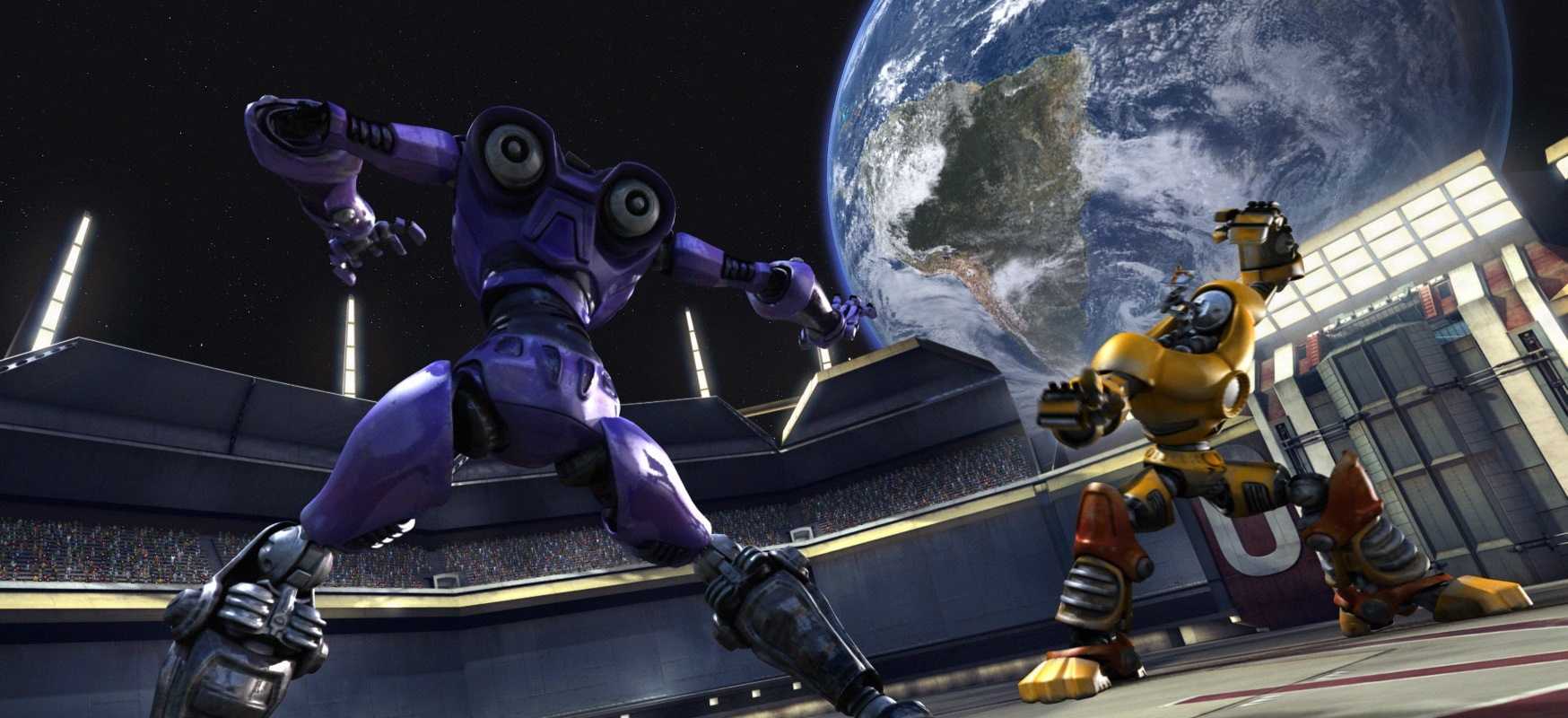 Rodriguez conducts the novelty of shooting Spy Kids 3-D in 3-D (a couple of years before the resurgence of the 3D fad with Real-D), which he uses to represent the virtual environment. Game Over was the first film to employ modern CGI effects in 3-D and Rodriguez conducts some rapid spins and camera moves that prove dizzying. This also allows him to get away with some spotty visual effects at times. The necessity of having to look through the blurry 3-D glasses effectively allows him to hide this fact, but when Game Over is released flat on video and to tv, these appear a good deal more obvious.
Robert Rodriguez subsequently returned to make further a 3-D children's film with The Adventures of Sharkboy and Lavagirl in 3-D (2005).
Robert Rodriguez's other films of genre interest are the vampire/getaway thriller From Dusk Till Dawn (1996); the witty teen body snatchers film The Faculty (1998); the graphic novel adaptation/film noir pastiche Sin City (2005) and Sin City: A Dame to Kill For (2014); the children's film The Adventures of Sharkboy and Lavagirl in 3-D (2005); the zombie film Planet Terror (2007), half of the Quentin Tarantino collaboration Grindhouse (2007); the children's film Shorts (2009); Machete Kills (2013), a sequel to his earlier Mexican-themed action film that frequently enters into science-fiction territory; the manga adaptation Alita: Battle Angel (2019); Red 11 (2019), a mind-bending work set during an experimental drug trial; the kid superheroes film We Can Be Heroes (2020); and the reality-bending Hypnotic (2023). Rodriguez has also produced From Dusk Till Dawn 2: Texas Blood Money (1999), From Dusk Till Dawn 3: The Hangman's Daughter (2000) and Predators (2010), as well as developed the tv series From Dusk Till Dawn (2014-6).
---
---