---
Crew
Director – Gil Kenan, Screenplay – Gil Kenan & Ol Parker, Based on the Book by Matt Haig, Producers – Graham Broadbent & Pete Czernin, Photography – Zac Nicholson, Music – Dario Marianelli, Visual Effects Supervisor – Glen Pratt, Visual Effects – Cheap Shot, Framestore (Supervisor – Stuart Penn) & One of Us (Supervisor – Dominic Parker), Lumi Sequence Animation – Studio Aka, Special Effects Supervisor – Pavel Sagner, Production Design – Gary Williamson. Production Company – Blueprint Pictures.
Cast
Henry Lawfull (Nickolas), Maggie Smith (Aunt Ruth), Michiel Huisman (Joel), Jim Broadbent (King), Stephen Merchant (Voice of Miika), Kirsten Wiig (Aunt Carlotta), Toby Jones (Father Topo), Sally Hawkins (Mother Vodol), Joel Fry (Matt), Isabella O'Sullivan (Andrea), Eden Lawrence (Patrick), Ayomide Garrick (Moppet), Rune Temte (Anders), Rishi Kuppa (Little Kip)
---
Plot
As Christmas nears in North Finchley, London, the elderly Aunt Ruth comes to babysit Matt's three children as Matt is called in to work. They are intending not to celebrate Christmas so Aunt Ruth sits down and tells the children a story. A long time ago in Finland, Nickolas was raised by his father Joel in a cabin in the woods following the death of his mother. The king offered a reward for whoever could bring hope to the kingdom. Joel joined a group of hunters that set out to find Elfhelm, the rumoured land of the elves, in the hope of winning the reward. Nickolas was left in the care of his Aunt Carlotta who turned mean the moment Joel was gone. Nickolas then set out to find Elfhlem with his pet mouse Miika who developed the ability to talk along the way. After collapsing in the snow, he was found by the elves of Elfhelm whose village was invisible to human eyes. After Nickolas earned their trust by saving a young elf child from human hunters, he saw the potential to use the elves' love of toy-making to bring hope to the kingdom.
---
The Christmas film has a long tradition. There are a number of perennial classics from It's a Wonderful Life (1946) and Miracle on 34th Street (1947) to A Christmas Story (1984) and National Lampoon's Christmas Vacation (1985) along with numerous adaptations of Charles Dickens' A Christmas Carol (1843), while even Die Hard (1988) has started to be regarded as a Christmas classic in recent years. It used to that at least every second Christmas season there would be some Christmas-themed film released to theatres and I have covered many of these. (For a more detailed listing see Christmas Films). Equally, there is a vast number of Christmas-themed films made each year for tv audiences – the Hallmark Channel put them out by the bucketload – to the point I no longer make any effort to cover these because of the sheer number and dreading having to wade through their nauseously saccharine sentiment.
I did make an exception for A Boy Called Christmas on the grounds that I considered its director Gil Kenan to have made at least a couple of quite good films – one being his debut, the delightful motion-captured animated Monster House (2006) and the other the excellent Young Adult film City of Ember (2008). More recently, Kenan made the much disliked remake of Poltergeist (2015), as well as co-wrote Ghostbusters: Afterlife (2021).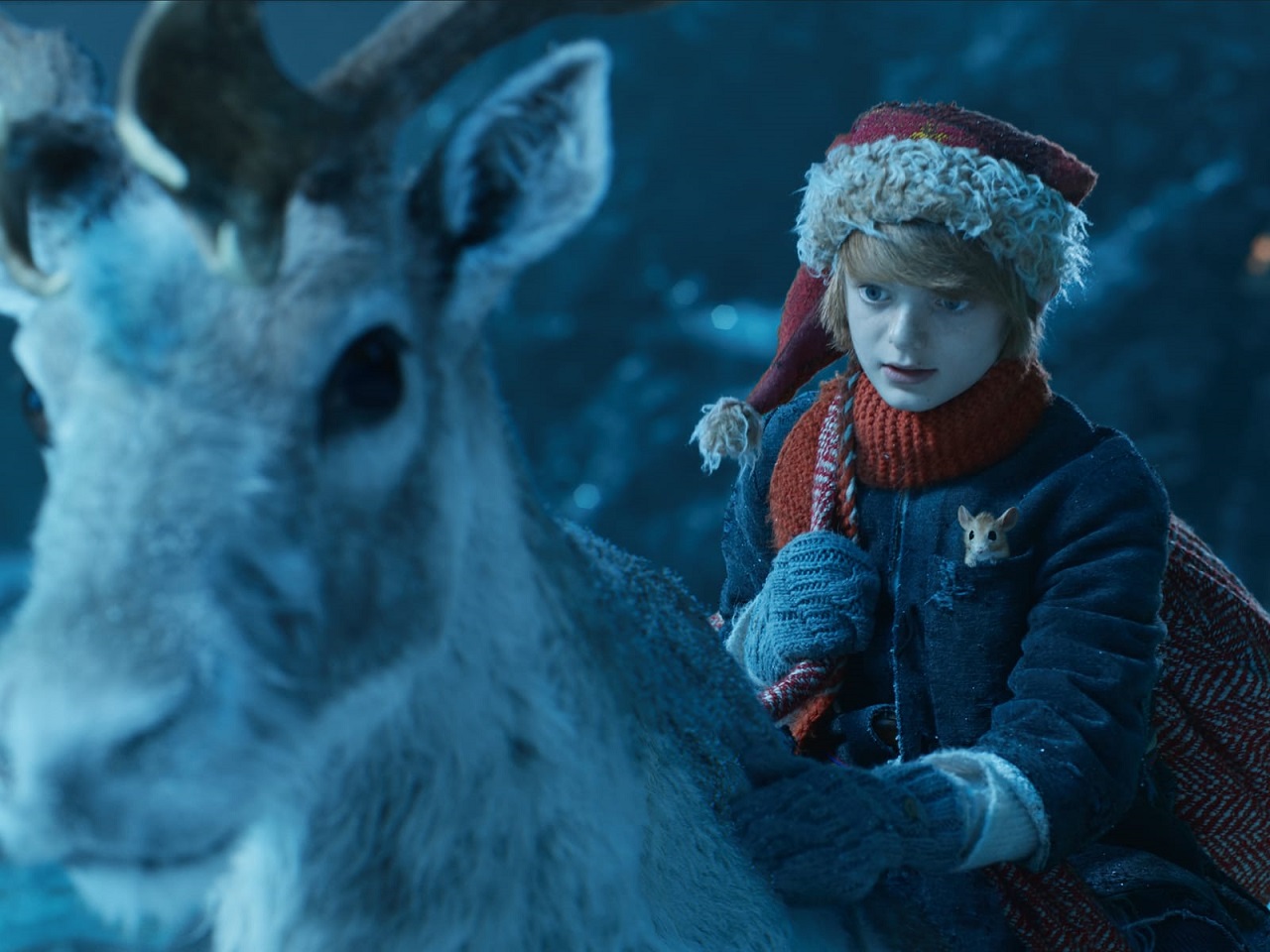 A Boy Called Christmas acts in effect as a Santa Claus origin story. This had been done before with the ponderous and over-budgeted Santa Claus – The Movie (1985) but this sets out to tell Santa's origins as a boy. We meet the young Nickolas and watch as he adopts the red hat; discovers the secret town of the elves (which is invisible and only able to be seen by some people); see him learn how to make reindeer fly; the eventual moment where he comes up with the idea of repurposing the elves and their toy-making abilities to bring hope to the people of the kingdom; and see him making the first deliveries of presents down chimneys.
A Boy Called Christmas is a charming film. It doesn't drown in saccharine sentiment and achieves a gently sweet uplift. There are moments of tragedy – and a paean for orphaned children – but it keeps all things in check. There is a reasonable sense of adventure, although it is not a spectacle film. It is one where you know the downtrodden will stand up, the tyrants will not exactly get comeuppance but find a softening of their hearts, and everything will win out in the right places. The final touch seems perfect.
---
Trailer here
---