---
UK. 1957.
Crew
Director – Alfred Shaughnessy, Screenplay – Lou Rusoff, Producer – Herbert Smith, Photography (b&w) – Peter Hennessy, Makeup – Philip Leakey, Production Design – Jack Stevens. Production Company – Insignia Films.
Cast
Barbara Shelley (Leonora Brandt Johnson), Robert Ayres (Dr Brian Marlowe), Ernest Milton (Edmund Brandt), Kay Callard (Dorothy Marlowe), Jack May (Richard Johnson), Lily Kann (Anna), Patricia Webster (Cathy), John Lee (Allan)
---
Plot
Leonora Brandt has been asked to return to her family home. She reluctantly travels there with her husband Richard Johnson and their married friends Cathy and Allan. There Leonora's aging uncle informs her that she is the inheritor of the Brandt family curse, which causes them to turn into were-cats. After informing her, he then allows himself to be killed by the leopard he keeps caged in the house. Leonora then comes across Richard in the grounds making out with Cathy whereupon the leopard attacks and kills him. Believing that she killed him while transformed, Leonora struggles to understand what she has become. She is insistently told by her ex, psychologist Brian Marlowe, that the idea of transforming into a leopard is all in her head. He insists that she come away to a sanatorium. However, once there, as Leonora's feelings for Richard come back, the leopard starts to threaten his wife Dorothy.
---
Cat Girl is one of the early films in the Anglo-Horror Cycle of the 1960s and 70s. In May of 1957, Hammer Films had released The Curse of Frankenstein (1957), the film that put them on the map and was the cornerstone of their success. Cat Girl came along four months later in September of 1957. There are many overlaps between Cat Girl and the Anglo-horror cycle that would emerge – Philip Leakey did the makeup for both Cat Girl and The Curse of Frankenstein. Even more so, Cat Girl was the first English-language film from actress Barbara Shelley who would become one of the key leading ladies of the Anglo-horror cycle with roles in films such as Blood of the Vampire (1958), The Gorgon (1964), Dracula – Prince of Darkness (1965), Rasputin The Mad Monk (1966) and Quatermass and the Pit (1967), among others.
Cat Girl is a blatant copy of the classic Val Lewton production Cat People (1942). In both films, a girl believes she is the inheritor of a hereditary curse that causes her to transform into a big cat. In both films, whether she actually does so or merely believes that she can is kept unclear until the very end. Moreover, in both films, her transformations appear to be triggered by sexual jealousies and feelings of her husband's infidelity. That said, the ambiguities are not as subtle as they are in Cat People where Jacques Tourneur left the audience with the impression that much of what happened could just as easily be in their imagination. Cat Girl is far more prosaic in its treatment – nevertheless, it is one of the better made of the various Cat People copies.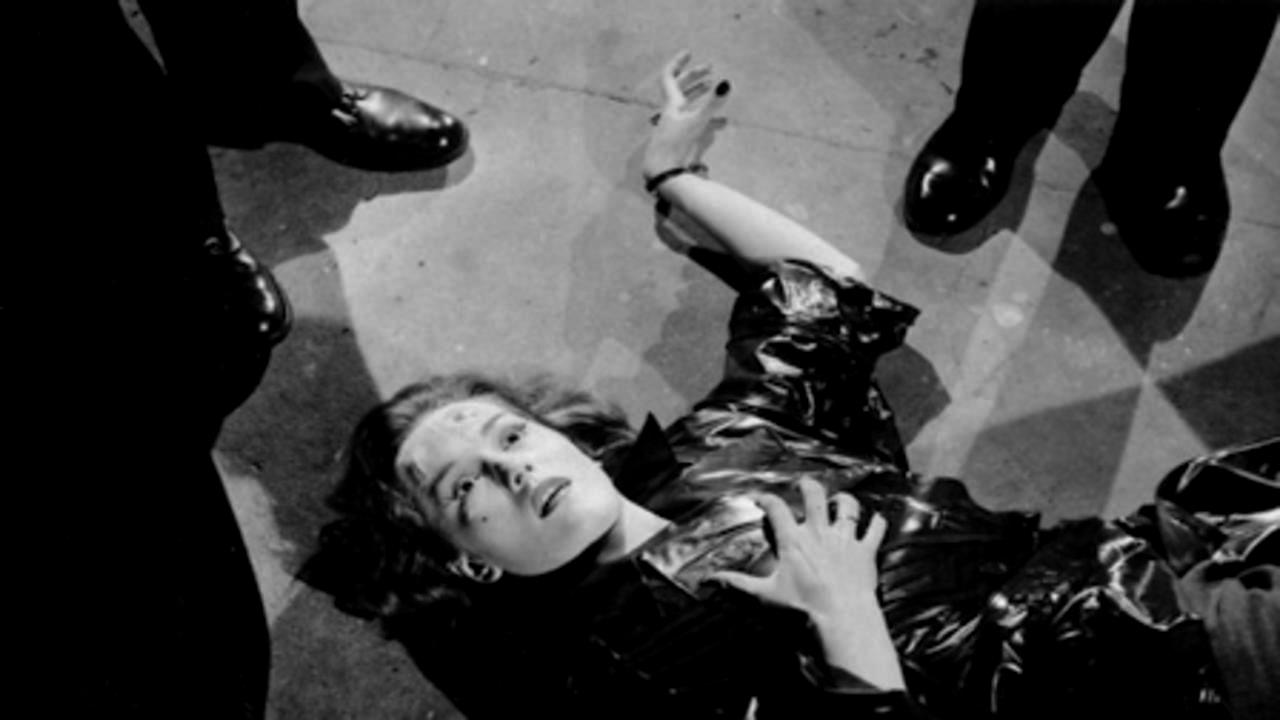 The film is essentially another quota quickie but it is certainly very nicely photographed in black-and-white. Barbara Shelley is particularly memorable in the title role – just the expression of glee that crosses her face as the leopard tears apart her uncle or the haunted sense she projects as she worries about what she has become. It is a performance that is immensely aided by the lighting scheme. Unlike Cat People, the film depicts the actual transformation with an imaginative scene where we see her hands change into paws in soft focus. On the other hand, the effect is killed when we see the fully transformed Shelley where the makeup makes her look more like a bunny that a were-cat.
Director Alfred Shaughnessy only ever directed three other films and none that fall into genre material. He did however write scripts for a number of films and television, including Hammer's Crescendo (1970), Pete Walker's The Flesh and Blood Show (1972) and the mini-series The Haunting of Cassie Palmer (1982).
Lou Rusoff was a Canadian-born writer who delivered scripts for a number of B-budget films for Roger Corman and AIP during the 1950s. These include Day the World Ended (1955), The Phantom from 10,000 Leagues (1955), It Conquered the World (1956), The She-Creature (1956), The Ghost of Dragstrip Hollow (1959) and Alakazam the Great (1961).
---
Trailer here
---