---
United Arab Emirates. 2013.
Crew
Director – Tobe Hooper, Screenplay – David Tully, Producers – Tim Smythe & Daniela Tully, Photography – Joel Ransom, Music – B.C. Smith, Visual Effects Supervisor – Richard Briscoe, Visual Effects – Post Mango Visual Effects, Special Effects Supervisor – Massimo Vico, Makeup Effects – Ionel Popa, Production Design – Brentan Harron. Production Company – Image Nation Abu Dhabi/Filmworks.
Cast
Razane Jammal (Salama Zakaria), Khalid Laith (Khalid Zakaria), Carole Abboud (Zaynab), Abdullah Al Junaibi (Nasser), Aiysha Hart (Sarah), May El Calamawy (Aisha), Malik McCall (Sammy), Soumaya Akaaboune (Counselor), Paul Luebke (Bobby), Saoud Al Kaabi (Mubarak), Ahmad Abdulla (Saeed)
---
Plot
In New York City, Khalid's wife Salama has been having emotional problems since the death of their child due to Sudden Death Infant Syndrome. A counselor they consult suggests it would be a good idea if Khalid took a job has he been offered back in the United Arab Emirates so that she can reconnect with and benefit from the support of her family. Arriving back in Abu Dhabi, they are driven to their new home, the Al Hamra tower block in the desert, which is surrounded by perpetual fog bank. Salama's mother is fearful as Al Hamra has been built on the site of a village reputed to be haunted by djinn. Almost immediately after moving in, Salama starts to see things haunting her. She becomes very afraid as a supernatural force seems determined to expose the true cause of her baby's death.
---
There are some directors/writers/artists whose career consists of one hit early on and the rest of their career a long slide downwards either trying to repeat that high or else endlessly copying it without ever understanding why the original connected with audiences. Gene Roddenberry was one of these, although the most egregious example in genre material might be George Lucas, while you can start tossing anything that Tim Burton has made since the 2000s into the same arena. The saddest genre example might be Tobe Hooper whose downward career spiral has been a very sad one to sit back and watch.
Tobe Hooper once had the enormous hit of The Texas Chain Saw Massacre (1974), a landmark film that redefined the horror genre for that decade. This propelled Hooper onto a Hollywood path and he turned out some strong genre entries for a number of years – the Stephen King tv mini-series Salem's Lot (1979), a fairly good slasher film The Funhouse (1981), the fine Steven Spielberg-produced ghost story Poltergeist (1982), the hugely entertaining alien vampires film Lifeforce (1985) and The Texas Chainsaw Massacre 2 (1986), a sequel that pushed the original into realms of outrageously funny black comedy. However, everything that Hooper has made from 1990 onwards, which has included I'm Dangerous Tonight (1990), Spontaneous Combustion (1990), Night Terrors (1993), The Mangler (1995), The Apartment Complex (1999), Crocodile (2000) and Mortuary (2005), has felt like talentless amateurism, works made by somebody who had lost their mojo and/or no longer seemed to care.
After a silence of eight years, Tobe Hooper returned with Djinn. (It was sad that this would be his last film before his death in 2017). One is long past hoping that Hooper will get it together – although his remake of Toolbox Murders (2003) did offer some glimmerings. If nothing else, Djinn shows Hooper willing to try something very different. The film has been entirely financed by the United Arab Emirates production company Image Nation, formerly Imagenation Abu Dhabai. It is cast entirely with Arabic actors, shot in the Emirates and draws from Islamic mythology, while the dialogue vies between English and Arabic.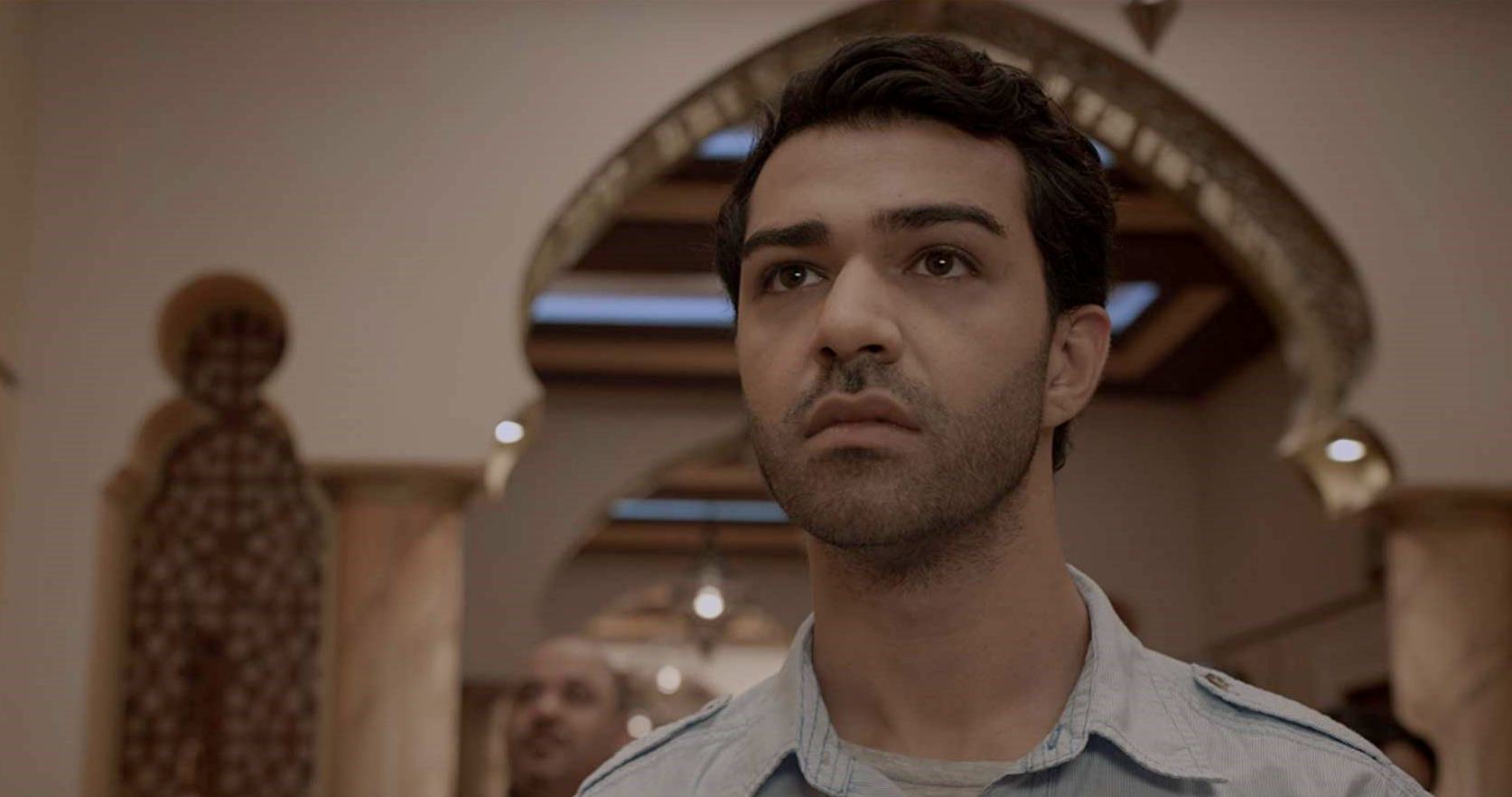 Where most other US-made films seem unable to create Arabic characters that are not cliches of fundamentalist extremists and/or terrorists, this seems a challenging attempt to step outside of cultural conventions and a willing embrace of the idea of creating a different horror film. That said, Djinn was subject to a number of problems. It was originally shot in 2011 but ended up being delayed in release for over two years. It was reported that this was due to the Emirati royal family regarding the idea of a horror film as subversive but Image Nation issued a statement denying this. The film then sporadically trailed out into release through 2013-4, although is still awaiting a US dvd release date in 2015.
I am unable to ascertain if Tobe Hooper was a director brought in by Image Nation as a hired gun or whether Djinn was a project he took to them. Whatever the case, as soon as it starts, Djinn, despite the nobility of its stepping across the cultural divide, sinks down into the same morass of indifferent hackwork that has beset the last two decades of Hooper's career.
Despite drawing from Islamic mythology and casting Middle Eastern actors, Hooper does no more than rely on hackneyed cliches from the Western ghost story. Here the plotting is utterly by the numbers – the couple moving into the sinister new home; the wife with emotional troubles who hasn't even moved into the house before she has started seeing things (which are predictably then dismissed as imaginings by her husband); the overly friendly/seductive neighbour; the building situated over ancient evil that is reaching out for expiation; even the random victims interspersed throughout to keep the action going.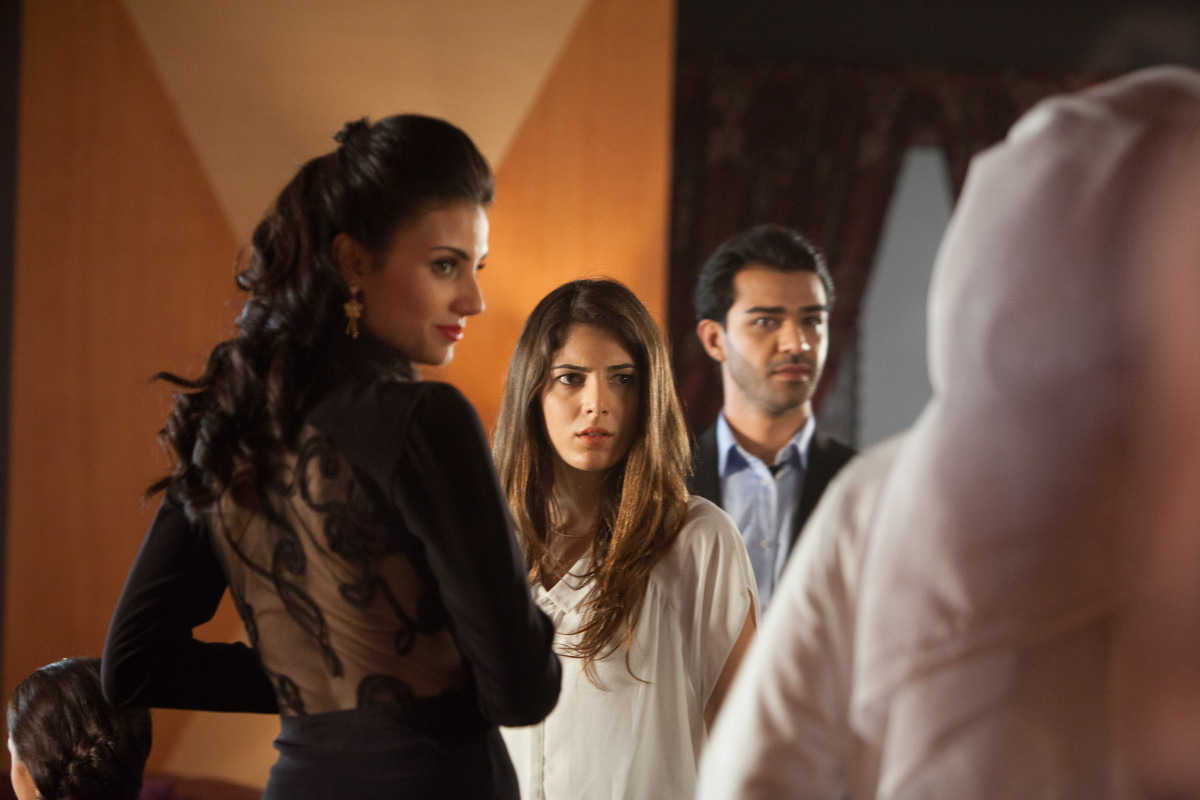 Djinn is an exercise in tedium. Tobe Hooper's efforts to keep making us jump are boringly predictable. There is never anything to the plot other than scenes of Razane Jamal wandering around the apartment building thinking she is seeing things. All of the scenes quickly disappear into a sameness and not even a twist ending lifts the film any.
About the only scene I did like is one where Khalid Laith does the Emirati equivalent of a 911 call to the local police, they answer and he can see them from the lobby where he is directly on the other side banging on the glass door but on their side the entire building is closed and they depart dismissing it as a prank call.
The subsequent Under the Shadow (2016), made by an expatriate Iranian director, does a far better job of telling a very similar story to this and comes far more authentically embedded in Islamic culture.
---
---