---
Crew
Director/Screenplay – Bill Bennett, Producers – Bill Bennett & Jennifer Bennett, Photography – Malcolm McCulloch, Production Design – Andrew Plumer. Production Company – Bill Bennett Productions.
Cast
Frances O'Connor (Nicole 'Nick' Davies), Matt Day (Al Fletcher), Chris Haywood (Hummer), Andrew S. Gilbert (Crean), Barry Langrishe (Zipper Doyle), Max Cullen (Stan), Barry Otto (Adler Jones), John Clarke (Possum Harry)
---
Plot
Nicole 'Nick' Davies meets a businessman in a bar and returns with him to his hotel room for sex. In actuality, this is a set-up that she and her boyfriend Al Fletcher have conducted where they have spiked the man's drink so that they can rob him while he is unconscious. Things go wrong when they discover that they have given the man too much of the drug and he is dead. In his briefcase, they discover a videotape that shows top rugby player Zipper Doyle having sex with an underage boy. Nick leaves a message on Doyle's answerphone, calling him a sick bastard and saying they have the tape. They head into the Outback, pursued by Doyle and two police detectives investigating the dead body. As they flee from place to place, someone starts murdering the people they encounter and Al begins to wonder if the real killer might not be Nick.
---
This Australian thriller is a borderline genre entry. There are times near the beginning when Bill Bennett's direction seems to be trying a little too much to be a trendy, nihilistic road movie – Kiss or Kill sort of plays like a less outré and less out-there version of the then-recent The Doom Generation (1995).
However, it is not long before the script hits in and absorbs one in its twists and turns. It is here that Bill Bennett holds one glued to the film. The array of elements – the couple on the run from a theft and blackmail plot gone wrong, the pursuing cops, the pursuing blackmailee and a mysterious psychopathic killer somewhere in the midst – are tautly wound around one another with considerable skill.
One's attention is kept through deliberate ambiguity – does Nick kill while she sleepwalks or perhaps deliberately because of her disturbed past? Or did Al do the killings to cover up his thievery? Is the lawyer that comes to bail them out sent by Al's father or by Zipper? Who did the right hand and left hand killings? The end of the film leaves several threads hanging – who, for instance, did the other-handed killing of the couple at the nuclear test site? Some of this is deliberate – there is a twist in the ending that wilfully withholds explanations from the audience with haunting effect.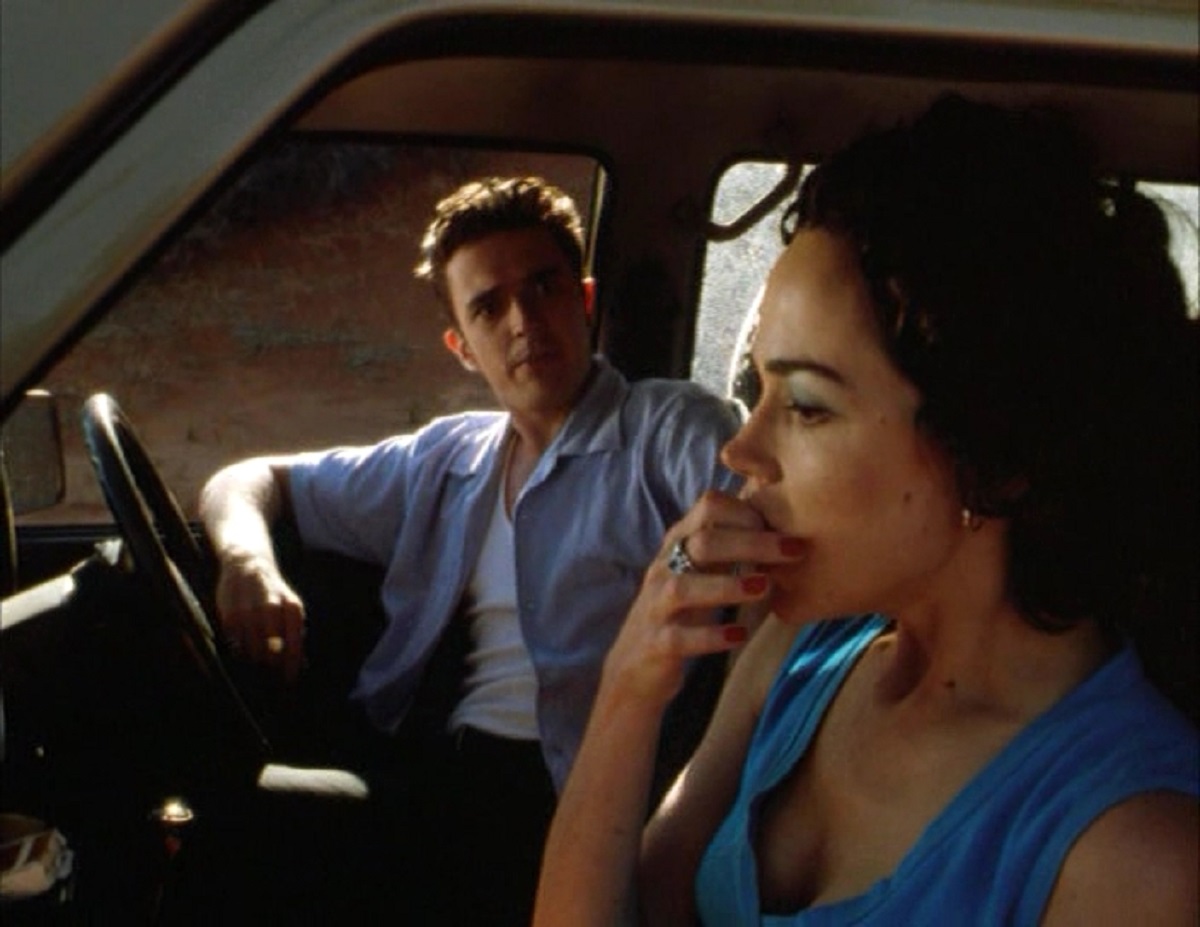 Also notable about Kiss or Kill is its laidback sense of humour, something that can be described as peculiarly Antipodean – a typical characterisation is Max Cullen's eccentric motelier, or the farmer who hides the key to the lock on his wire gate in the middle of nowhere underneath a nearby stone. The banter between pursuing detectives Chris Haywood and Andrew S. Gilbert is highly amusing. There is a marvellous scene where Gilbert enquires as to why Chris Haywood does not eat bacon and Haywood answers it is because he is Jewish and then casually litters the subsequent conversation before an increasingly astonished Gilbert with reference to his parents being Mossad agents, about his wife and his handicapped children, before picking the bacon up and eating it.
Australian director Bill Bennett has made a number of other films, including the road movie comedy Spider and Rose (1994), the World War II romantic drama In a Savage Land (1999) and the comedy The Nugget (2002), as well as a couple of ventures to Hollywood – the Sandra Bullock romantic comedy Two If By Sea (1996), probably his best known film, and the lesser-seen sexual thriller Tempted (2001). He made a return to genre material with Uninhabited (2010) about a haunted island.
---
---