aka Autumn Child; Labyrinth
USA. 1971.
Crew
Director – William A. Fraker, Screenplay – Lewis John Carlino & Edward Hume, Based on the Novel Go To Thy Deathbed by Stanton Forbes, Producer – Howard B. Jaffe, Photography – Laszlo Kovacs, Music – Fred Myrow, Art Direction – Joel Schiller. Production Company – Howard B. Jaffe Productions.
Cast
Sondra Locke (Marguerite Sterling), Robert Shaw (Michael Hepburn), Sally Kellerman (Anne Hubbard), Mary Ure (Catherine Sterling), Signe Hasso (Julia), Gordon Devol (Hector), Mitchell Ryan (Inspector McKenna)
---
Plot
Marguerite Sterling lives in a mansion with her mother and grandmother. Marguerite's mother protects her, keeping her away from friends and insisting on schooling her at home. Marguerite exists in a fantasy world, talking to her dolls, which she fervently believes are real, especially one named Aaron. Marguerite's estranged father Michael Hepburn comes to visit in order to ask for a divorce so that he can remarry. While he is there, a mysterious figure in black attacks and brutally kills both Marguerite's mother and grandmother. Afterwards, Michael and his new wife Anne move into the mansion. Anne becomes jealous over Marguerite's constant desiring of her father's affection. However, as a boy from the village expresses interest in Marguerite, the figure in black returns.
---
A Reflection of Fear was the second directorial film from cinematographer William A. Fraker. Fraker had tuned the camera lens on films such as Bullitt (1968) and Rosemary's Baby (1968) and had a distinguished career ahead that contained works like Looking for Mr Goodbar (1977), Heaven Can Wait (1978), 1941 (1979), WarGames (1983) and Memoirs of an Invisible Man (1992), among which he received five Academy Awards nominations. As director, Fraker had first appeared with the Western Monte Walsh (1970) and would go onto make one other film with the ill-fated big-budget cinematic revival of The Legend of the Lone Ranger (1980).
It is clear that as a director William Fraker has not left his cinematographer's background far behind. Regrettably, A Reflection of Fear is never more than a series of elliptical, soft-focus camera montages. Fraker frequently tells the story in pictures rather than words. The result is a distant and oft-times pretty and dreamy film – which is unfortunately the complete antithesis of what a horror film should be.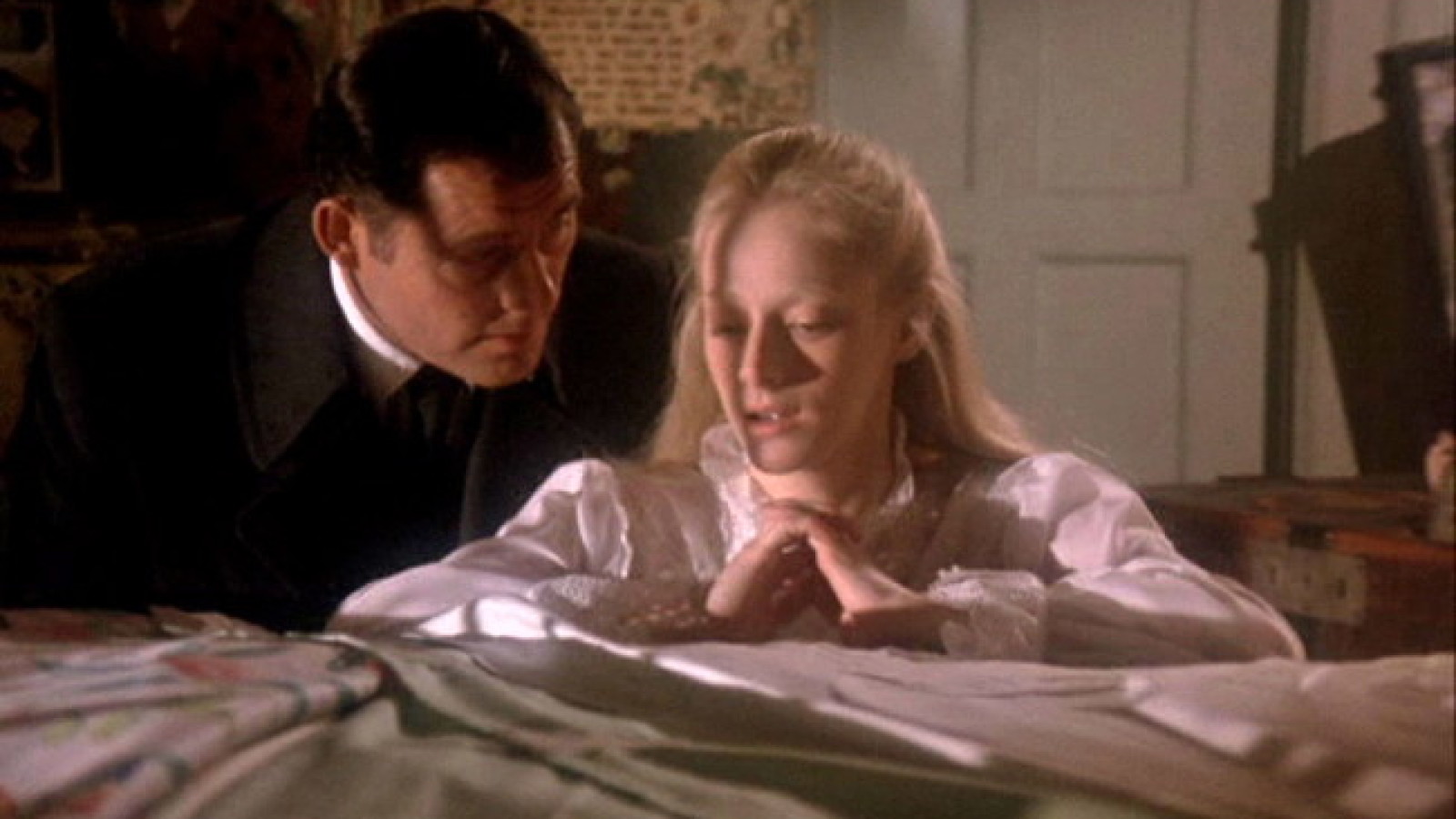 One sits wishing that something like the over-the-top Grand Guignol of What Ever Happened to Baby Jane? (1962) and its ilk that was popular in this era would invade simply to make proceedings a little more interesting. Admittedly the sexual interludes and two scenes of surprisingly bloody violence that do disrupt the pretty tableaux come with strong jolts, although whether this is intentional or not is hard to tell.
Sondra Locke was a promising star in the 1970s. She later moved in with Clint Eastwood and then faded away in the 1980s. Locke gives a good performance using her elfin face to house all types of deceptively waifish expressions and sly, mercurial changes. There is an effective twist ending about the identity of the killer. As the father though, the usually great Robert Shaw, best remembered for roles in From Russia with Love (1963) and Jaws (1975), is stodgy.
---
Trailer here
---