aka The Big Scare
(Tendre Dracula/Le Grand Trouille)
---
Crew
Director – Pierre Grunstein, Screenplay – Justin Lenoir, Adaptation – Harold Brav, Pierre Grunstein & Justin Lenoir, English Lyrics – Steve Eckardt, Photography – Jean-Jacques Tarbes, Music – Karl Heinz Schafer, Special Effects – Louis Assola, Production Design – Jean Gourmelin, Art Direction – Jean-Pierre Kohutsuelko. Production Company – A.M.L.F./Films Christian Fechner/Renn Productions/VM Productions.
Cast
Peter Cushing (MacGregor), Bernard Menez (Alfred), Alida Valli (Heloise), Stephane Shandor (Boris), Miou Miou (Marie), Nathalie Courval (Madeleine), Percival Russel (Abelard), Julien Guiomar (The Producer)
---
Plot
The renowned horror actor MacGregor has announced that he is quitting horror films and will now appear only in romances. A producer sends two of his scriptwriters Alfred and Boris to persuade MacGregor to change his mind. The two, along with their girlfriends Marie and Madeleine, travel to MacGregor's castle where he lives with his love Heloise, the former wife of his servant Abelard. Many comic shenanigans ensue as they try to persuade MacGregor to reconsider.
---
The vampire film was big in the 1970s thanks in substantial part due to Hammer Films who churned out a regular supply of Dracula sequels starring Christopher Lee as Dracula and with Peter Cushing as Van Helsing. These were followed by a deluge of copies from various continental countries. The mid-1970s brought the huge hit of Mel Brooks's Young Frankenstein (1974), a parody of the popular Universal monster movies.
Following this, there were a number of vampire comedies. Tender Dracula was the first of these, followed by Vampira/Old Dracula (1974), while France also made Dracula, Father and Son (1976) with Christopher Lee not long after. Other vampire comedies from the continent included Dracula Blows His Cool (1979) and Mama Dracula (1980), while the US mainstream jumped aboard the fad a few years later with Love at First Bite (1979).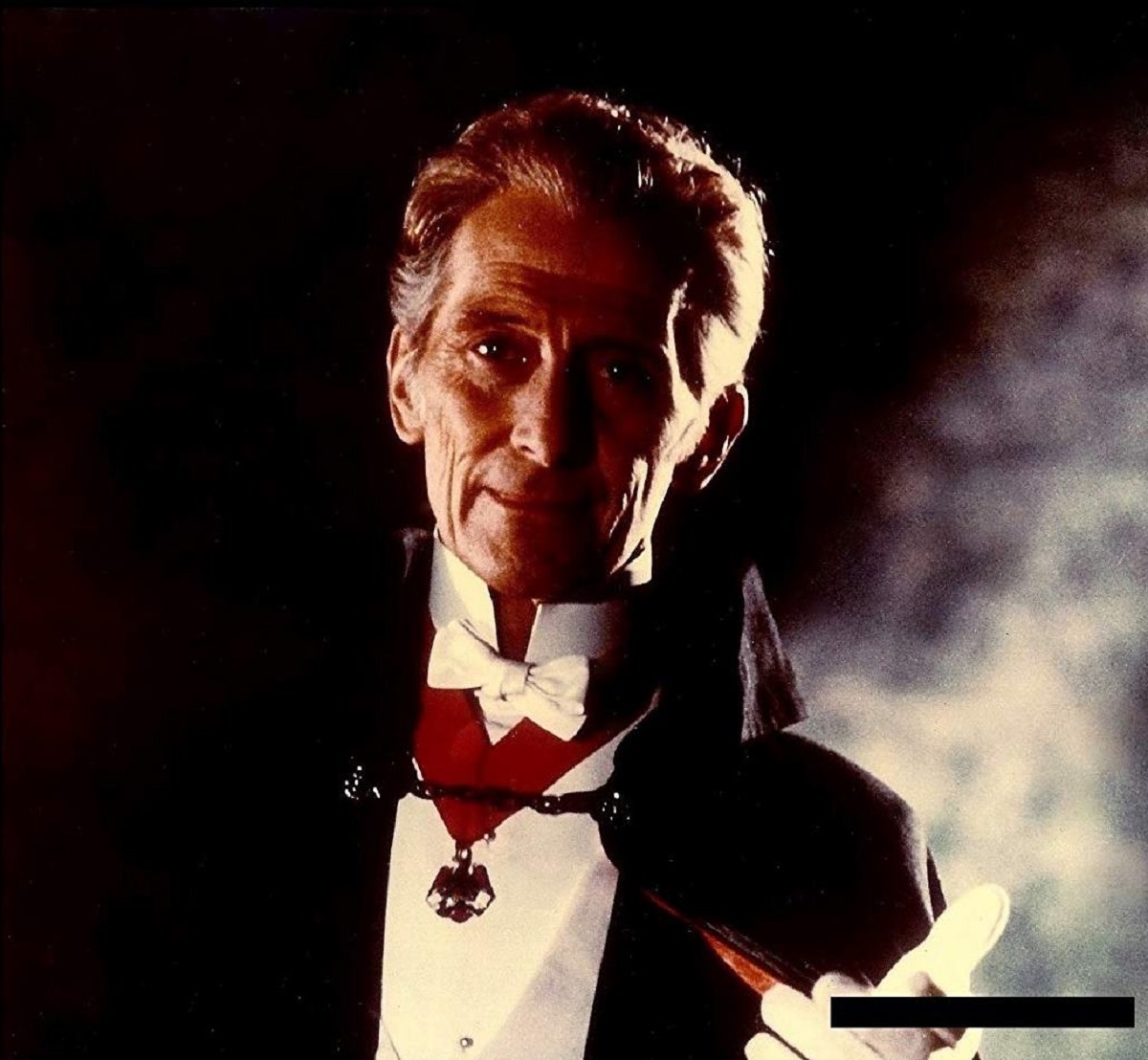 For Tender Dracula, the French employed Peter Cushing. Oddly, though Cushing was the premiere vampire hunter Van Helsing for Hammer, he had never actually played a vampire before. On the other hand, it is debatable if he actually does so here. For all the film's being named Tender Dracula, this is not a vampire film. It does feature an actor who plays a vampire in his films and lives in a big gloomy castle but is not in itself a horror film, which may well have proven confusing to those who sat down to watch the film based on the title. On the other hand, it does feel like a film that had no real idea what it wanted to be. The plot is shapeless and directionless and feels as though it has been based around the availability of Cushing more than anything else.
The result is a painful and unfunny exercise. The pace of the comedy is agonisingly slow and just runs around and around in circles in the castle. The film requires the two central characters to be complete idiots (something not helped by the dubbing). At the end, the rest of the film crew turn up, an orgy results, the castle is set on fire and then for no particular reason takes off into space.
Peter Cushing at least plays with great presence, lending dignity to the proceedings despite the terribleness of everything on display around him. At the silliest, he is required to give a spanking to one of the girls.
---
---