---
Crew
Director – Robert Siodmak, Screenplay – Eric Taylor, Story – Curtis Siodmak, Producer – Ford Beebe, Photography (b&w) – George Robinson, Music – Hans J. Salter, Art Direction – John B. Goodman & Martin Obzina. Production Company – Universal.
Cast
Lon Chaney Jr (Count Alucard/Dracula), Louise Albritton (Katherine 'Kay' Caldwell), Frank Craven (Dr Harry Brewster), Robert Paige (Frank Stanley), J. Edward Bromberg (Professor Laszlo), Evelyn Ankers (Claire Caldwell), Patrick Moriarty (Sheriff Dawes)
---
Plot
Kay Caldwell holds a reception at her family's plantation in Louisiana for Count Alucard whom she met in Budapest. A Gypsy fortune-teller warns Kay of great danger. Kay's father is then found dead and Kay inherits the plantation in his will. She and Alucard marry in secrecy. Kay's would-be paramour Frank Stanley has discovered that Alucard is in fact Count Dracula. During a fight, Frank attempts to shoot Dracula but the bullet passes through him and kills Kay instead. However, Dracula brings Kay back to life as a vampire. Kay tells Frank that she only married Dracula so that she could obtain immortality. However, Dracula has now gone out of control and is preying upon the local community.
---
Son of Dracula came during the 1940s in a period when Universal had started making a host of sequels to the monster movies they had created during the 1930s, followed by team-ups between the various monsters. Son of Dracula was the second of Universal's sequels to the Bela Lugosi Dracula (1931). The first of these was Dracula's Daughter (1936), which was a decent effort that was actually better than the original, despite the absence of Bela Lugosi. With Son of Dracula however, the Universal Dracula series immediately moved to B programmer status, something that it had taken Universal's Frankenstein series much longer to do. Son of Dracula was also the last of Universal's sequels where Dracula appeared as a standalone character – thereafter he was relegated to turning up as a guest in the studio's various monster bashes, beginning with House of Frankenstein (1944) and continuing through House of Dracula (1945) and Abbott and Costello Meet Frankenstein (1948).
Son of Dracula is a dreary effort that is inferior in most regards. The majority of the problems can be laid at the door of its star Lon Chaney Jr and the script. The script comes from Curt (here billed as Curtis) Siodmak, a German immigrant who wrote a great many B horror movies during the 1940s, most famously The Wolf Man (1941), which brought Lon Chaney Jr to fame, and Frankenstein Meets the Wolf Man (1943), which started the spate of Universal monster team-ups. (See bottom of the page for Curt Siodmak's other films).
Curt Siodmak's work can at best be described as hackwork and Son of Dracula is frequently laughable in its preposterousness. What is most noticeable is that despite the title, the film does not feature Dracula's son but Dracula himself – it seems to only have been called Son of Dracula because they called the first sequel Dracula's Daughter. At times, it seems like there is enough plot for two or three films. The script jumps from scene to scene with alarming speed – Frank Craven's doctor prepares to commit Louise Albritton to an institution when she does no more than assert her right as owner of the plantation; in another scene, Louise Albritton and Lon Chaney Jr's Alucard are married and then in the very next she is killed.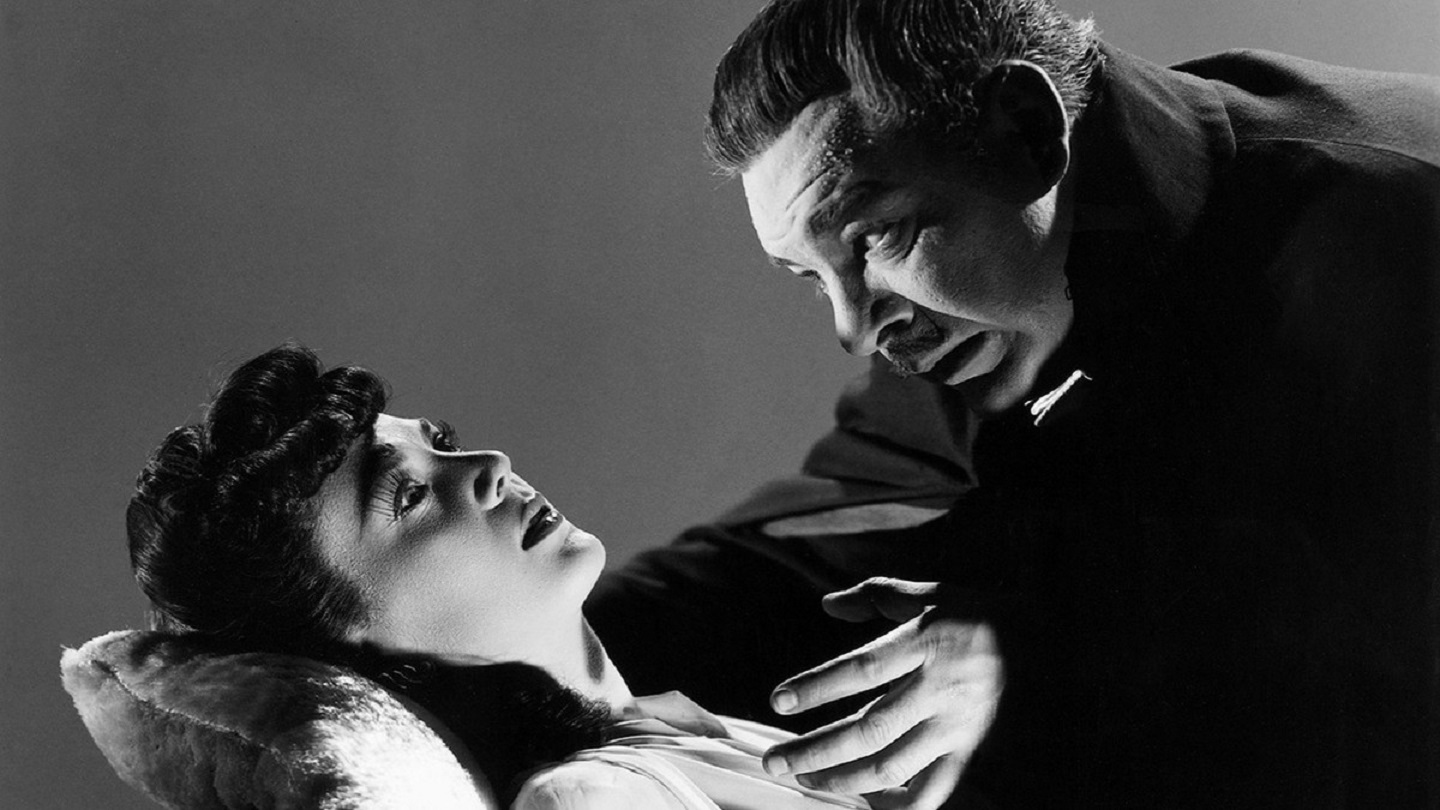 There are times where Curt Siodmak seems to conjure something out of the setting, a sense that the South is a hotbed that Dracula has come to ravage in the same way that Dracula allegorically emerged to tear apart the propriety of Victorian society in the original Bram Stoker Dracula (1897). Siodmak repeatedly uses the image of Dracula arriving to plunder the vitality of the New World: "I am here because this is a young and virile race, not dry and decaying like my own" and "Maybe that's why he left his own country and came here – younger and more virile." That said, the idea is done in by the inanity of Siodmak's plot that reduces Dracula to only a support villain. Kay's idea to lure Dracula to America and marry him in order to obtain immortality is amazingly silly, not to mention one that reduces Dracula's threat to a cardboard menace. He is no longer a predator but a buffoonish patsy being taken advantage of for his supernatural powers.
Dracula's weakness as a character is even further emphasised by the casting of Lon Chaney Jr. Lon Chaney Jr came to fame two years earlier in The Wolf Man and was immediately seen as a new horror star and cast in a host of films. Lon Chaney Jr was a terrible actor and an even worse Dracula – even if he is the only actor to ever play all four of the Famous Monsters (The Wolf Man, the Frankenstein Monster, Dracula and the Mummy). In build, the 6'2″ Chaney Jr looked bulky and flabby. Unlike other tall genre actors such as Christopher Lee or Bela Lugosi, Chaney lacks any ability to command with his height – instead, he appears stodgy and weak, hesitant when it comes to the dialogue. His Dracula here appears more as a petty bookmaker than he does the incarnation of evil.
Son of Dracula is directed by Curt Siodmak's brother Robert who fared far better with film noirs like Phantom Lady (1944), The Dark Mirror (1946) and The Killers (1946), as well as the camp classic Cobra Woman (1944). Within genre material, Robert Siodmak also made the exceptional psycho-thriller The Spiral Staircase (1946) and the enjoyable deliberately anachronistic pirate fantasy The Crimson Pirate (1952). Here Robert Siodmak makes competent atmospheric use of the stagebound bayou sets but never more than that. Claims are made to the classic nature of some scenes like the one of Dracula drifting through the bayous on top of his coffin but the scene is barely remarkable.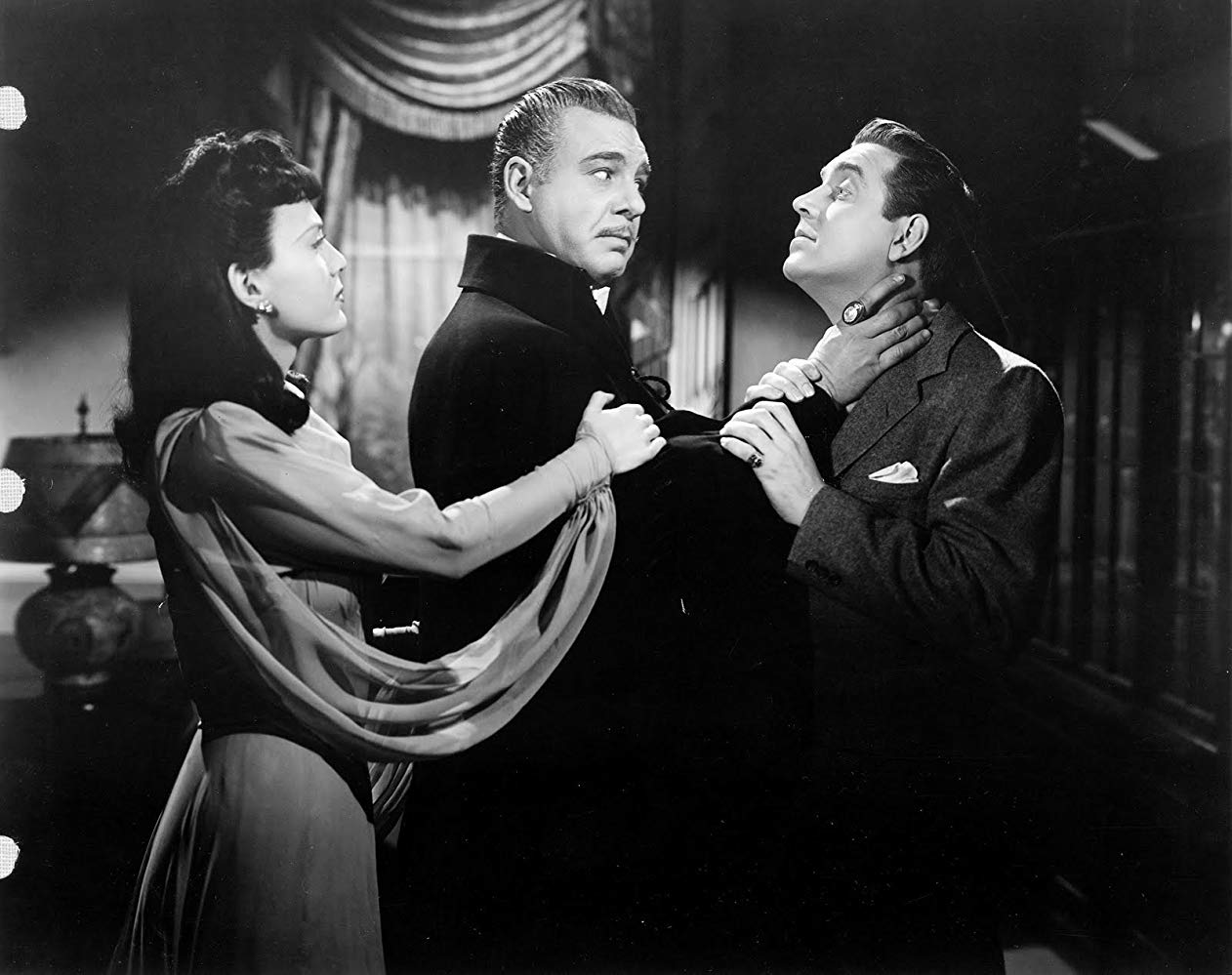 Son of Dracula (1974) was a further film with the same title, although was not widely seen. This is not related to this Son of Dracula and is actually a rock musical monster bash that is played as a comedy, featuring singer Harry Nilsson as the Son of Dracula and Ringo Starr as Merlin the Magician.
Curt Siodmak's other genre scripts include:- F.P.1 Does Not Answer (1932), Trans-Atlantic Tunnel (1935), The Ape (1940), Black Friday (1940), The Invisible Man Returns (1940), The Invisible Woman (1940), The Wolf Man (1941), Invisible Agent (1942), Frankenstein Meets the Wolf Man (1943), I Walked with a Zombie (1943), The Climax (1944), House of Frankenstein (1944), The Beast with Five Fingers (1946), Tarzan's Magic Fountain (1949), Riders to the Stars (1954), Creature with the Atom Brain (1955) and Earth Vs the Flying Saucers (1956). Siodmak also directed/wrote several films with Bride of the Gorilla (1951), The Magnetic Monster (1953), Curucu, Beast of the Amazon (1956) and Love Slaves of the Amazon (1957). Siodmak also wrote the classic novel Donovan's Brain (1942) about a millionaire's disembodied brain that ends up mentally controlling the scientist that removed it, which has been thrice filmed as The Lady and the Monster (1944), Donovan's Brain (1953) and Vengeance/The Brain (1962). Siodmak's lesser known follow-up Hauser's Memory (1968) about transplanted memories was also filmed as the tv movie Hauser's Memory (1970).
---
---