---
Crew
Director – Ariel Vroman, Screenplay – Douglas Cook & David Weisberg, Producers – Christa Campbell, Mark Gill, Matt O'Toole, J.C. Spink & Jake Weiner, Photography – Dana Gonzales, Music – Keith Power & Brian Tyler, Visual Effects Supervisor – Wes Caefer, Visual Effects – Worldwide FX (Supervisor – Stanislav Dragiev), Special Effects – Neil Corbould SFX Ltd. (Supervisor – Hayley Williams), Production Design – Jon Henson. Production Company – Benderspink/Millennium Films/Campbell Grobman Films.
Cast
Kevin Costner (Jerico Stewart), Gary Oldman (Quaker Wells), Tommy Lee Jones (Dr Micah Franks), Ryan Reynolds (Bill Pope), Gal Gadot (Jill Pope), Jordi Molla (Xavier Hemdahl), Michael Pitt (Jan 'The Dutchman' Strook), Alice Eve (Marta Lynch), Antje Traue (Elsa Mueller), Lara Decaro (Emma Pope), Amaury Nolasco (Esteban Rulza)
---
Plot
CIA agent Bill Pope is in London to make a payoff to hacker Jan Strook who has developed a program that can access and take over US nuclear codes. In the midst of this, Bill is tortured and left for dead by the anarchist Xavier Hemdahl who also wants the program. In order to get the information that only Pope knew, London station head Quaker Wells seeks the help of neuroscientist Micah Franks who has developed a program that will allow someone's brain pattern to be imprinted onto another person. Though the process is as yet untested, they bring in Jerico Stewart, a hardened criminal who has prefrontal lobe damage as a result of being dropped on his head as a child, which leaves him with no sense of remorse but the perfect subject for the brain imprint. The process is initially thought to be a failure but Jerico starts to gain flashes of Bill's memory as he is being taken away and breaks free. As he races to get to Strook, Jerico is hunted by both the CIA and Hemdahl's men. At the same time, the memories draw him back to connect with Bill's wife and daughter.
---
Criminal is a film that you expect should have been a hit. It has a major A-list cast – names like Kevin Costner, Ryan Reynolds, Tommy Lee Jones, Gary Oldman and Gal Gadot, any of whom would be enough to command a film's marquee headline on their own. It is an action film with fast-moving international locales and the artillery, explosions and vehicular chases to spare, plus the people to know how to make all of it look good on screen. It seems to be hitting major buttons that connect to every box-office demographic – action audiences, science-fiction audiences, the audiences who like hot guys, the audiences who like hot women, the audiences who grew up with older stars.
Only Criminal wasn't a hit and fairly much disappeared at the box-office. Why, one isn't sure. One's guess was that the film ranked poorly with test audiences and the distributor lacked the faith in it to expend much on the promotion that would have sold it – one had barely even heard about it, not even seen any promotional posters, before it appeared in theatres. Needless to say, Criminal opened to weak box-office – an opening weekend gross of only $5 million, vanished after a only couple of weeks and attracted only poor notices.
Director Ariel Vroman initially engages you with a fast-paced opening chase through the streets of London. Even so, it very quickly becomes apparent that all we have is a tired and hackneyed plot – namely the theme of someone's memories being transplanted into another person that goes back to thrillers like Hauser's Memory (1970), The Six Million Dollar Man tv movie Solid Gold Kidnapping (1973), BrainWaves (1982) and Unforgettable (1996) – the only major difference here is that the film has been given an action emphasis. There is a certain similarity to the previous Face/Off (1997), which had Nicolas Cage and John Travolta as criminal and FBI agent who swapped identities where the criminal ended up bonding with the agent's family, and in particular Self/less (2015) where Ryan Reynolds played the recipient of someone else's memories as opposed to the donor of them he is here.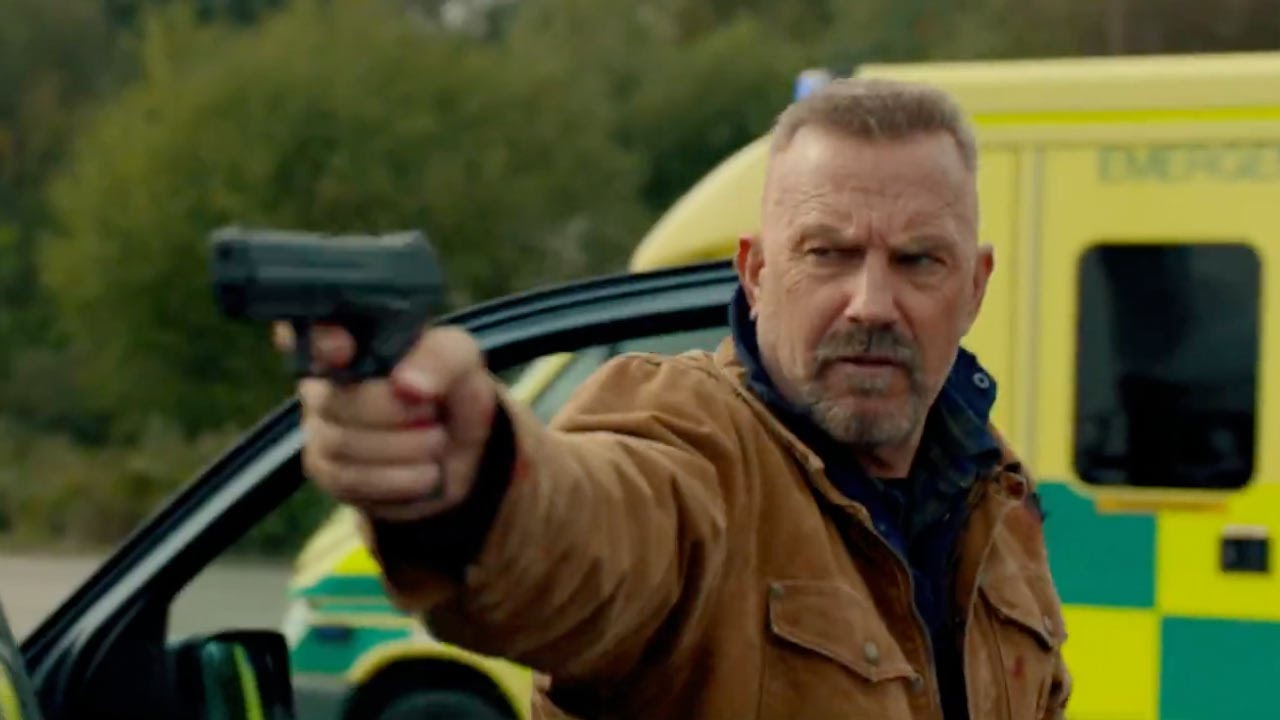 The great disappointment of Criminal is that it assembles much potential under one roof and then squanders it on a story that feels written by the numbers. There is nothing interesting and original about the plot – the science-fiction premise works precisely as much as required of it and no more. For instance, from all the memories that Jerico could have inherited from Bill, the only ones he seems to experience relate to quest for The Dutchman, plus enough to allow the playing out of sentimental scenes with Bill's wife and daughter. In the complete implausibility stakes, Michael Pitt is outfitted with magic hacking abilities not unakin to Timothy Olyphant in Live Free and Die Hard (2007) – the absurd idea of being able to hack any internet-connected system in the world.
Jerico gets a great introduction where it is explained in detail about how he is lacking in any sense of consequences of his actions, responsibility for what he does and so on – before we are then taken to meet Kevin Costner, which is a decided jolt given that Costner has a long career as a nice guy leading man. This sounds like it would have been a fascinating character to see Costner play but predictably enough it never amounts to anything more than a few scenes of Costner going rogue and stealing food and vehicles. If the film had stayed with the premise, it could have given us something to rival Costner's most challenging role in Mr. Brooks (2007). For all the film wheels out the machinery of the big-budget action film, none of the sequences seem in the slightest bit memorable.
Criminal was the fourth directorial film for Israeli-born Ariel Vroman who had previously made the thriller Rx (2005), the horror film Danika (2006) and the true crime film The Iceman (2012) and subsequently went on to make The Angel (2018).
---
---