---
Crew
Director – Sam Mendes, Screenplay – Jez Butterworth, John Logan, Neal Purvis & Robert Wade, Story – John Logan, Neal Purvis & John Wade, Producers – Barbara Broccoli & Michael G. Wilson, Photography – Hoyte Van Hoytema, Music – Thomas Newman, Visual Effects Supervisor – Steve Begg, Visual Effects – Bluebolt, Double Negative (Supervisor – Jonathan Knight), Industrial Light and Magic (Supervisor – Mark Bakowski), MPC & Peerless Camera Company, Miniature & Special Effects Supervisor – Chris Corbould, Production Design – Dennis Gassner. Production Company – Albert R. Broccoli's Eon Productions.
Cast
Daniel Craig (James Bond), Christoph Waltz (Ernst Stavro Blofeld/Franz Oberhauser), Lea Seydoux (Dr Madeline Swann), Ralph Fiennes (M), Ben Whishaw (Q), Andrew Scott (Max Denbigh/C), Dave Bautista (Hinx), Naomie Harris (Miss Moneypenny), Monica Bellucci (Lucia Sciarra), Jesper Christensen (Mr White), Rory Kinnear (Tanner), Alessandro Crimona (Mario Sciarra)
---
Plot
James Bond tackles Mario Sciarra in a helicopter fight above a large crowd during the Day of the Dead celebrations in Mexico City. This immediately has him censured by M for unauthorised activity. Bond elects to take leave, although M insists that he be given Smart Blood, a nanotech tracking serum injected into the bloodstream. At the same time, MI6 is about to be co-opted and the 00 program shut down by C who heads a new intelligence initiative based around mass data surveillance. Bond heads out on his own on a trail that takes him from Rome to Austria and Morocco in search of Spectre, the shadowy criminal super-organisation that Sciarra worked for. Joined by psychologist Madeline Swann, the daughter of a former Spectre agent, Bond finally comes up against Spectre head Ernst Stavro Blofeld, only to realise that Blofeld is responsible for much of the misery and pain that occurred in his past.
---
I have covered the majority of the James Bond films on this site – fairly much everything from Dr No (1962) through to Die Another Day (2002) with only one or two exceptions. (See bottom of the page for a listing of these). Some have had more overt genre elements – You Only Live Twice (1967) and Moonraker (1979) being set around ventures into space, Live and Let Die (1973) with its voodoo element – and even when not most of them could be counted on having a super-villain with some extravagant nuclear hijacking plot or death ray to push it over into genre territory.
That said, before now I have never had the occasion to find any genre content to cover in any of the Daniel Craig Bond films – Casino Royale (2006), Quantum of Solace (2008) and Skyfall (2012). These have given the impression of scaling Bond back to more realistic plotting – extravagant action scenes but nothing outside of the realm of realism and where the super-villains at least have world domination schemes that fall within the arena of real world plausibility. While not varying too much from this, Spectre does reintroduce some material that pushes it into genre territory – nanotechnological tracking devices injected into Bond's blood, Q's laptop forensic analysis system, the super-villain's scheme set around the hijacking of a mass data surveillance system.
Daniel Craig made an impressive debut in Casino Royale, which was one of the best Bond films in some two decades. It was also the first time I remember hearing the term 'reboot' mentioned in articles. This is something that Hollywood has since ground down into meaninglessness and wheels it out now every time a series changes its lead actor but at the time it did feel like the Bond series was going back to its basics – adapting Ian Fleming's very first Bond novel in fact – and reinventing them, giving us a Bond origin story.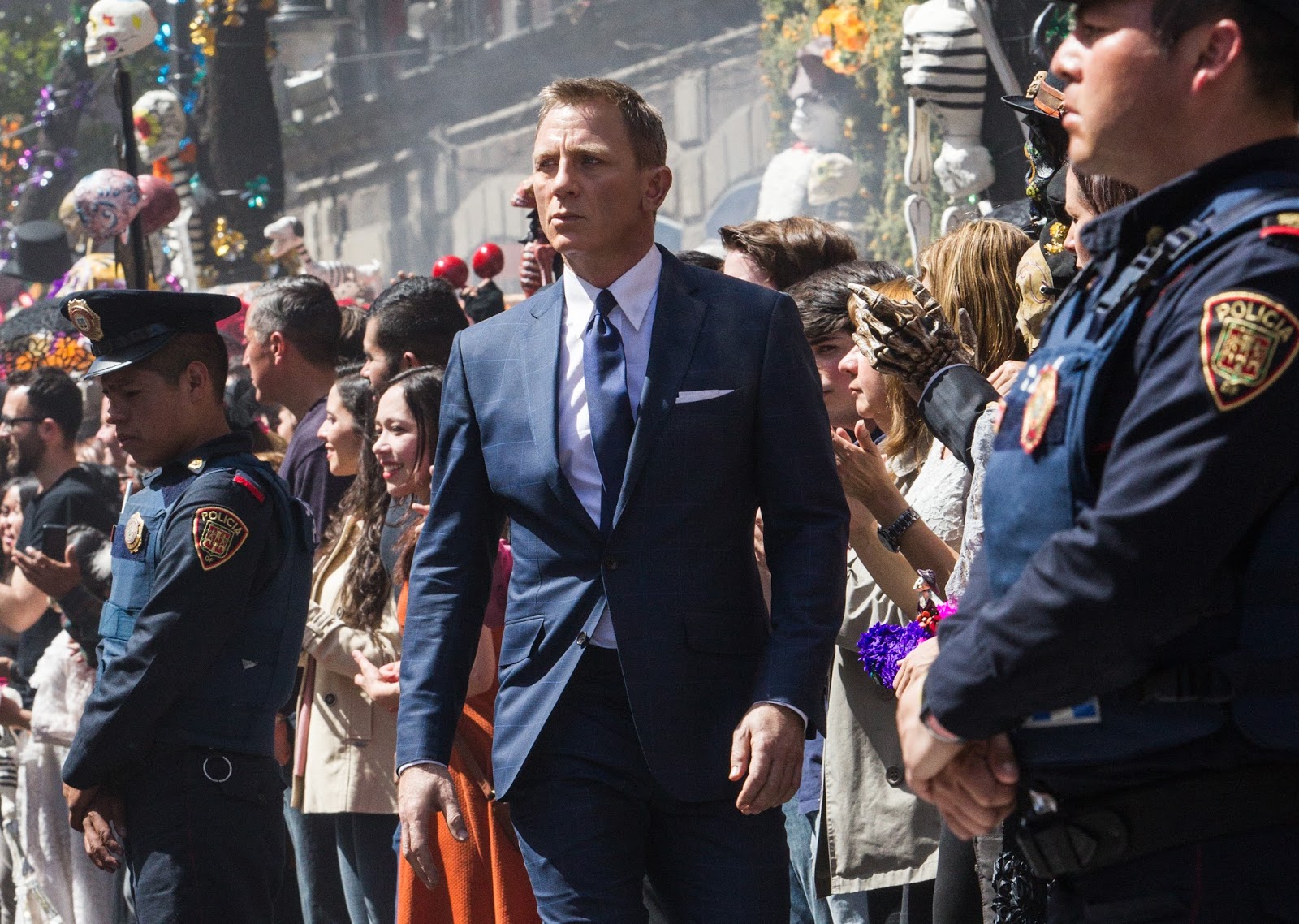 From Sean Connery through Roger Moore and Timothy Dalton, Bond had always been played as the debonair playboy spy – on one hand, outfitted in a tuxedo and with a beautiful woman on his arm, on the other ready to leap into an improbably over-the-top action sequence at the drop of a hat. With Pierce Brosnan's assumption of the role in GoldenEye (1995) – still the best piece of acting we have seen in the role of Bond for my money – we began to get a post-Cold War Bond, Bond as the ruthless ice cold killer whose playboy values were seen as increasingly outmoded in a changing modern world. Alas, the Brosnan Bonds never explored this characterisation any more than that. However, with the arrival of Daniel Craig, we had something that took Bond ever further – the Bond who was a buffed and musclebound thug, where the ice cold killer of Brosnan's interpretation was pushed to become something akin to the way Russian assassins used to be stereotyped – as blonde, emotionless killing machines.
Casino Royale also took us towards a much more internalised Bond. Previously Bond had been the figure at the centre of an adventure and rarely more complicated than that. The most character development we ever had was On Her Majesty's Secret Service (1969) where Bond fell in love and had his heart broken when his wife was murdered but that was the exception. Casino Royale though started a character arc where the successive filmmakers have been exploring Bond's emotional side – showing him reacting to the grief of Vesper Lynd's murder in Quantum of Solace and delving back into his past and family background in Skyfall and even becoming settled down and a father in No Time to Die (2021)
The 2000s/10s will be surely known as the era of the backstory, a time when every popular character seems to have been given a new treatment that tells us how they came to be the person we are familiar with. It began with the prologue in Indiana Jones and the Last Crusade (1989) and took over with the Star Wars prequels. Now we routinely get origin stories to pre-existing sagas – everything from Exorcist: The Beginning (2004), The Texas Chainsaw Massacre: The Beginning (2006), Hannibal Rising (2007), X: First Class (2011), Prometheus (2012) to the tv series Bates Motel (2013-7), The Hobbit trilogy, Oz: The Great and Powerful (2013), Maleficent (2014), Dracula Untold (2014), Pan (2015) and Solo: A Star Wars Story (2018), not to mention three entire Batman origin films starting with Christopher Nolan's Batman Begins (2005) and another whole tv series with Gotham (2014-9).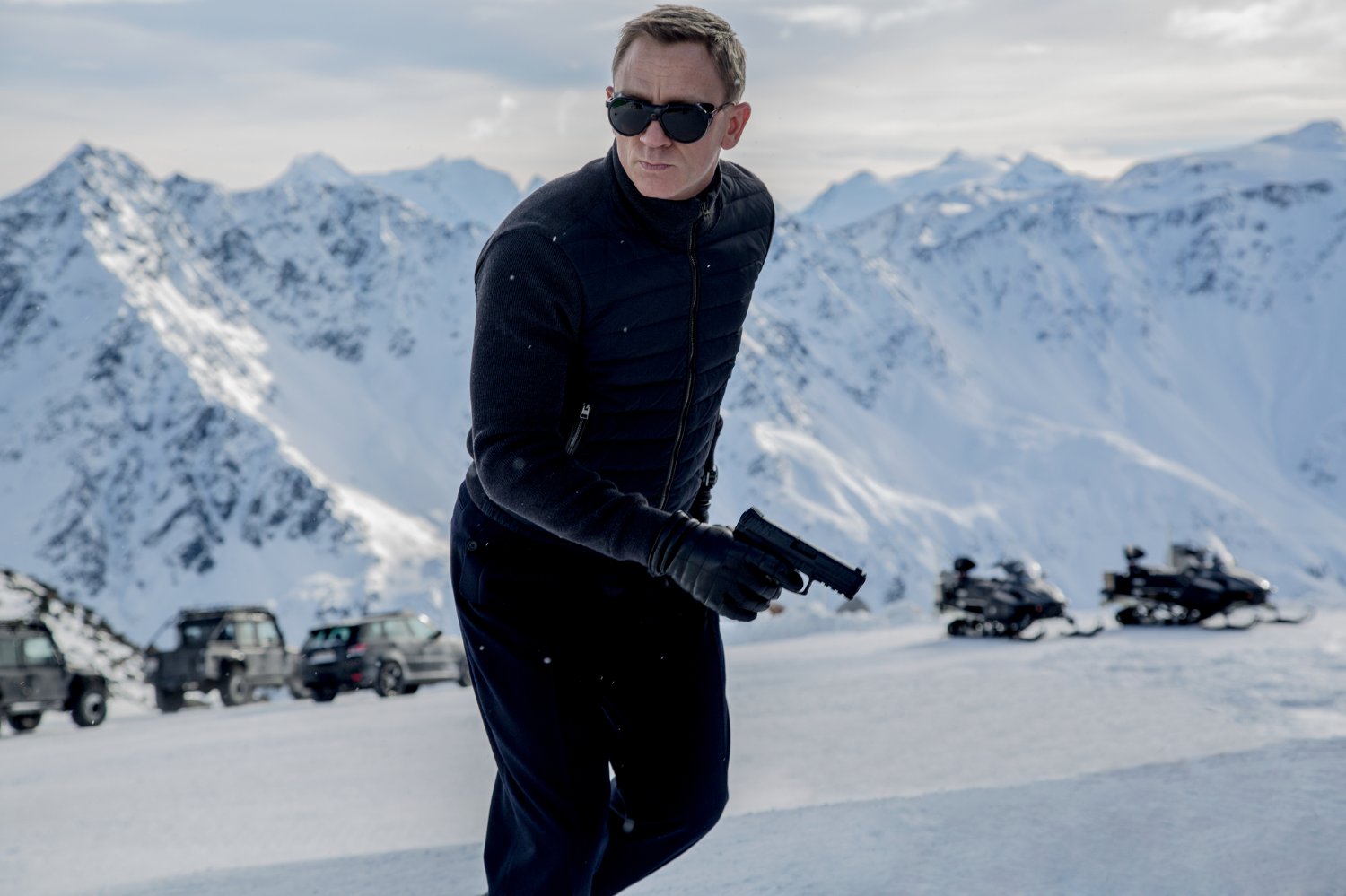 The idea of resurrecting SPECTRE was fascinating and full of promise. The Daniel Craig Bond films have been notably weak when it comes to creating decent super-villains to go up against Bond. The images of SPECTRE will always be represented by Thunderball (1965) where the organisation was introduced and all we were given was a glimpse of Blofeld stroking the white cat. After Donald Pleasence's incarnation in You Only Live Twice, Blofeld became characterised by his Mao suit and as bald and with a scar across one eye – an image that is now more recognised from its parody by the Austin Powers films.
Alas for the Bond series, Blofeld and SPECTRE fell into a long and protracted copyright war. Essentially they had been created by Kevin McClory and Jack Whittingham for an original Bond screen treatment back in the late 1950s, which Ian Fleming then uncreditedly incorporated into the book version of Thunderball (1961). McClory and Whittingham sued and won, being granted the copyright over these creations. McClory sued to prevent Albert R. Broccoli from using these in the films and their last appearance in the canonical Bond series was in Diamonds Are Forever (1971). McClory made numerous attempts to make his own Bond film, all meeting with stiff legal competition from Broccoli and co, with the only to get off the ground being the underrated Never Say Never Again (1983).
Blofeld and SPECTRE are the great nemeses of the James Bond franchise. The crime that Spectre conducts is to welcomely resurrect these only to fall flat on its face by trying to wind them into the Bond backstory arc it has been building. There is a promising scene where Daniel Craig invades a SPECTRE meeting – nothing on the great scene in Thunderball where a lackey is electrocuted in his seat that then slides into the floor to dispose of the body and everything resumes as normal – but thereafter the organisation fades into the scenery. And then there is Christoph Waltz's Blofeld. Now I happen to think Waltz is a great actor and has done some fine work in Quentin Tarantino's Inglourious Basterds (2009) and Django Unchained (2012); it is just when he tried to play super-villain in The Green Hornet (2011), he became unstuck and similarly his performance here tends towards the campy.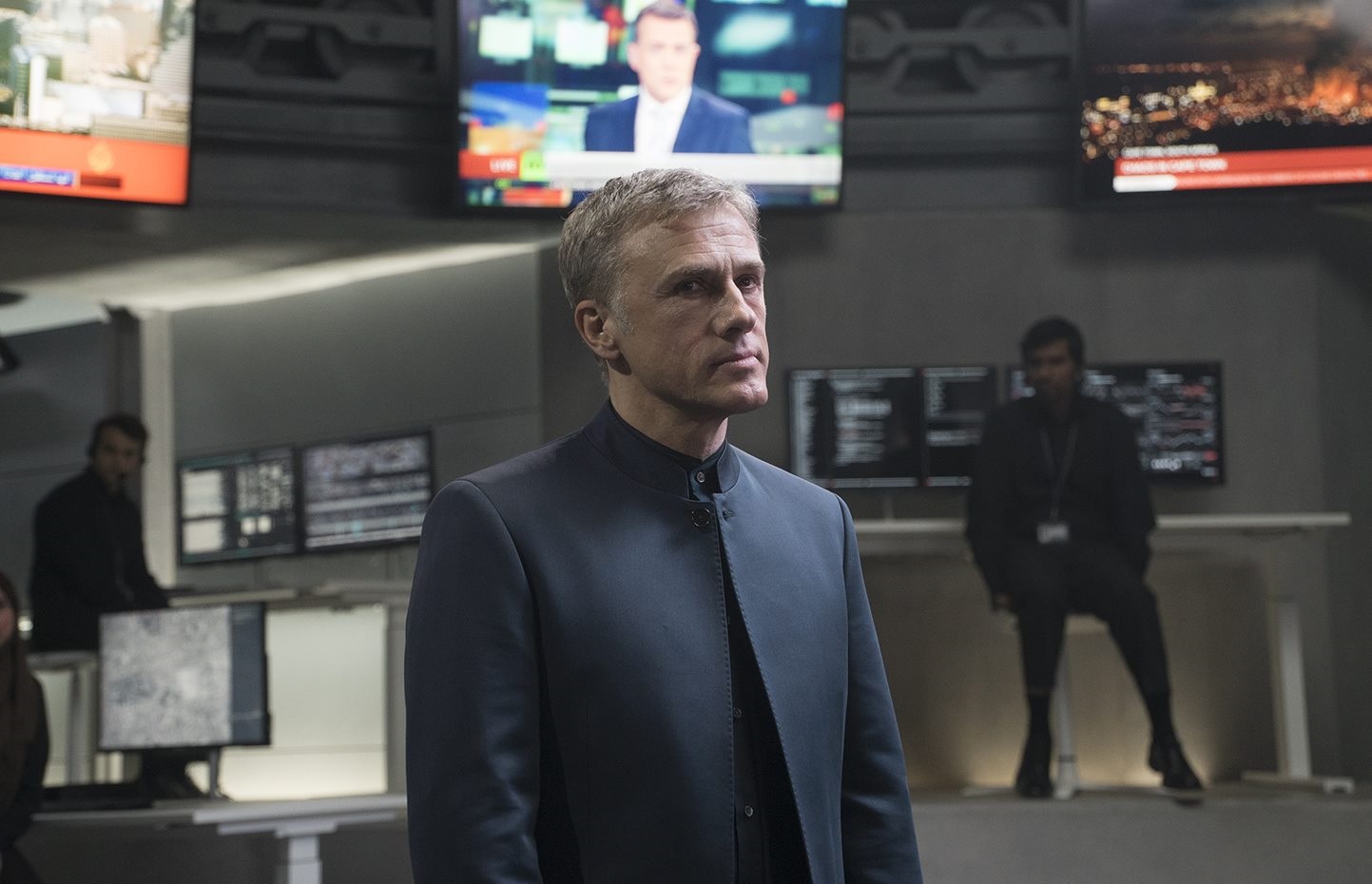 Spectre simply fails to give Blofeld and SPECTRE the stature you expect. Here we get a Blofeld who at least has a white cat but is otherwise very different to what we are used to. When it comes to scenes of Waltz madly tapping away on a medical console wearing a pair of slippers as Daniel Craig is injected in his face, it seems to fall woefully short of the grand super-villain torture scheme of Bond before a laser beam that we had in Goldfinger (1964). Even the villain's lair is a modest and unmemorably scaled down facility in the Moroccan desert that seems a pale shadow of the extravagance we had in the Roger Moore heyday. Blofeld has an undeniably topical super-villain scheme – hijacking data mass surveillance, a scheme that was notedly also used by Hydra in Captain America: The Winter Soldier (2014).
The worst part though is the simple need to tie all of this into backstory – where Blofeld is reduced to no more than a sibling rival of Bond with a petty vendetta. (This seems to be a characteristic problem of screenwriter John Logan's work where his previous genre scripts for Star Trek: Nemesis (2002) and The Time Machine (2002) overwrote familiar stories/milieus with pointless back exposition and previously unknown family connections). Spectre could have been so much more than that but Blofeld befalls this maddening need of the origin story to shrink everything down to familial connections.
The other thing that has switched me off most of the Daniel Craig Bond films is that they have been rather dour and glum affairs that have sold out much of what makes the Bond films memorable in service of this moody internalised character-driven Bond. The super-villains, the action sequences, the girls, the gadgets have all been there, they've just been singularly undistinguished, while there has been almost nothing of the world-dominating schemes and fantastical content.
Spectre has action sequences but, as Skyfall demonstrated, they are not Sam Mendes's forte. The ones here – the fight in and around a helicopter above a crowd in Mexico City, a car chase through Rome, a plane skiing down a mountainside with its wings sheared off – seem perfunctorily okay but you cannot help but feel that someone like John Glen in his heyday would have delivered them as showcapping set-pieces. The fight in the train was memorably conducted in From Russia with Love (1963) and then repeated in Live and Let Die and The Spy Who Loved Me (1977) and there is nothing new when it is offered up again here.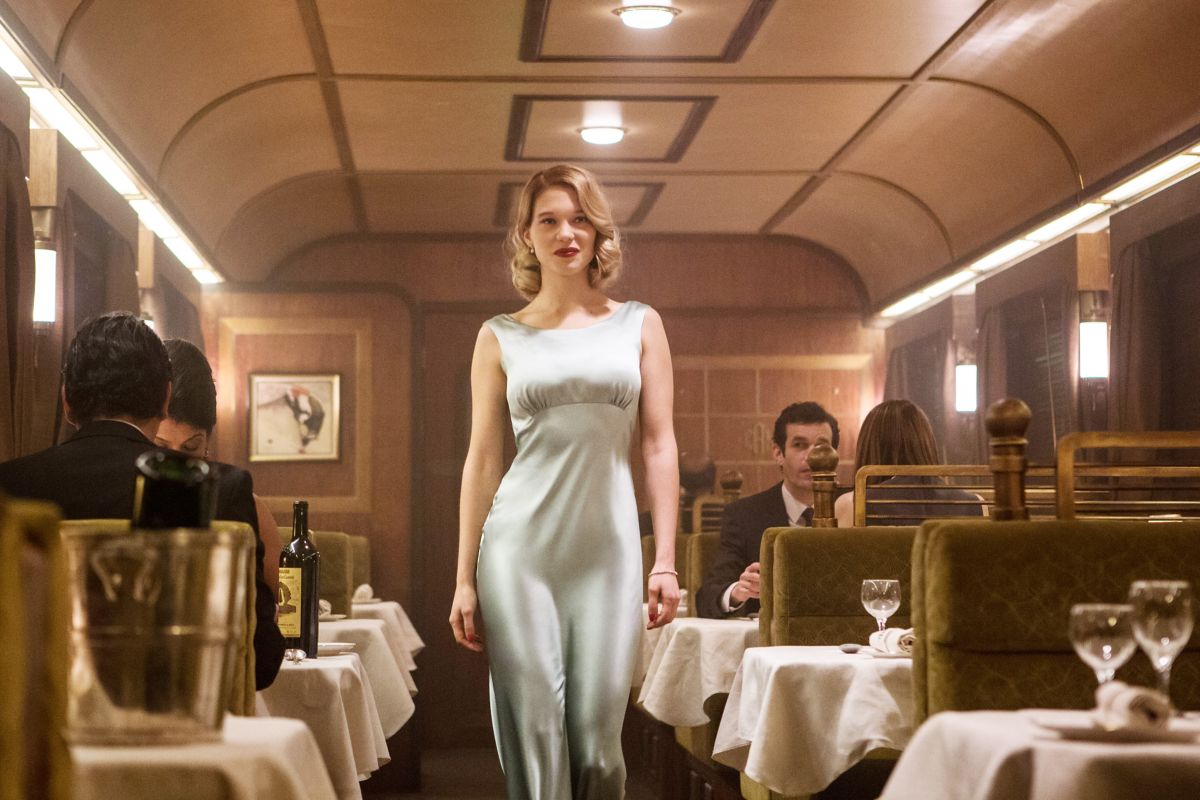 The series suddenly seems to remember that it should reintroduce classic elements like the henchmen and give us Dave Bautista who ends up being a singularly uninteresting thug who fails to hold a candle to the classic likes of Oddjob, Jaws and Baron Samedi. Even the photography – having been digitally shot – renders what should be stunning locations as washed out and drab.
Which finally brings us to the two singularly unmemorable Bond girls. Monica Bellucci is a radiant beauty but the drab photography does her no favours. Lea Seydoux certainly looks luscious in a cocktail dress but the performance she gives is pouty and neurotic, when in fact most of the film gets stolen out from under either of them by Naomi Harris's sparklingly vivacious Moneypenny.
The other Bond films are:– Dr No (1962), From Russia with Love (non-genre, 1963), Goldfinger (1964), Thunderball (1965), You Only Live Twice (1967), On Her Majesty's Secret Service (1969), Diamonds Are Forever (1971), Live and Let Die (1973), The Man with the Golden Gun (1974), The Spy Who Loved Me (1977), Moonraker (1979), For Your Eyes Only (non-genre, 1981), Octopussy (1983), A View to a Kill (1985), The Living Daylights (non-genre, 1987), License to Kill (non-genre, 1989), GoldenEye (1995), Tomorrow Never Dies (1997), The World is Not Enough (1999), Die Another Day (2002), Casino Royale (non-genre, 2006), Quantum of Solace (non-genre, 2008), Skyfall (non-genre, 2012) and No Time to Die (2021). Casino Royale (1967) and Never Say Never Again (1983) are non-series Bond films. Everything or Nothing (2012) is a documentary about the Bond series.
(Nominee for Best Supporting Actress (Naomie Harris) at this site's Best of 2015 Awards).
---
---