---
South Africa/UK/Mexico/Japan. 2014.
Crew
Director – Ralph Ziman, Screenplay – Brian Cox, Based on the Anime Film Written by Yasuomi Umetsu, Producers – Moises Cosio, Brian Cox & Anant Singh, Photography – Lance Gewer, Music – Paul Hepker, Visual Effects – Loco VFX (Supervisor – George Webster), Special Effects Supervisor – Julian Howard, Prosthetics Design – Jaco Snyman, Production Design – Willie Botha. Production Company – Videovision Entertainment/Distant Horizon/Detalle Films/The Industrial Development Corporation of South Africa, Limited/Compass Films (Pty) Ltd.
Cast
India Eisley (Sawa), Samuel L. Jackson (Lieutenant Karl Aker), Callan McAuliffe (Oburi), Deon Lotz (Detective Prinsloo), Carl Beukes (Vic Thornhill), Cleo Rinkwist (Margrit), Matthew Van Leeve (Mandla), Terence Bridgett (Staggie Steyns/Sacha Steyns), Zane Meas (The Emir), Danny Keogh (Clive Thornhill), Louw Venter (Captain Reynhoek), Jody Abrahms (Henrik 'Jeppie' Pillay), Jaco Muller (Mikhail Kratsov), Jolene Martin (Laila Pillay)
---
Plot
It is in the future as society has started to decay. Using her sexuality, the teenage Sawa gets close to and eliminates the members of the gang of thugs responsible for the murder of her family, intending to make her way up the ladder and take out the leader The Emir. Her use of hi-tech police weaponry draws the attentions of the authorities. However, the investigating detective Karl Aker is also Sawa's mentor and has been secretly aiding her. As both the police and gangs close in on her, Aker urges Sawa to rid herself of addiction to the drug Amp that is causing her to lose her memory so that she can complete her mission.
---
Kite is a live-action English-language film based on the anime Kite (1998), which was written and co-directed by Yasuomi Umetsu. The original was first released as two OVA shorts and then compiled together as a single film that runs to 60 minutes. In many countries, this was heavily cut – the US version runs to only 45 minutes, removing around a quarter of the film's running time.
Aside from a few character changes, both the live-action film and the anime have essential similarities on a basic plotting level – a young girl is directed to act as an assassin on behalf of a detective. The crucial difference however is that the anime comes with a high level of stylised violence and copious sex scenes. It is these latter that are the cause of most of the cuts – in particular, multiple scenes that show Sawa being raped and/or having sex with most of the characters, including Aker. In these, she is portrayed as barely adolescent if not underage, which caused upset to many censors. Yasuomi Umetsu later solo directed a 60-minuute sequel with Kite Liberator (2007) where the sex content was considerably toned down.
Kite now joins a host of other Western films that have adapted anime in live-action, including the likes of Transformers (2007) and sequels, Speed Racer (2008), Blood: The Last Vampire (2009), Dragonball: Evolution (2009) and Ghost in the Shell (2017). The genre was begun several years earlier with the usually low-budget likes of The Guyver (1991), Crying Freeman (1995) and Fist of the North Star (1995) and subsequent to this Ghost in the Shell (2017) and Cowboy Bebop (2021), while there have been plans for a live-action version of Akira (1988) for more than a decade now. Surprisingly, it took the Japanese several years to get into the act themselves with live-action remakes of Casshern (2004), Cutie Honey (2004), Devilman (2004), YatterMan (2009), Space Battleship Yamato (2010), Kiki's Delivery Service (2014), Lupin III (2014), Attack on Titan (2015), Fullmetal Alchemist (2017), Gintama (2017) and Tokyo Ghoul (2017), which are far superior to the Western equivalents.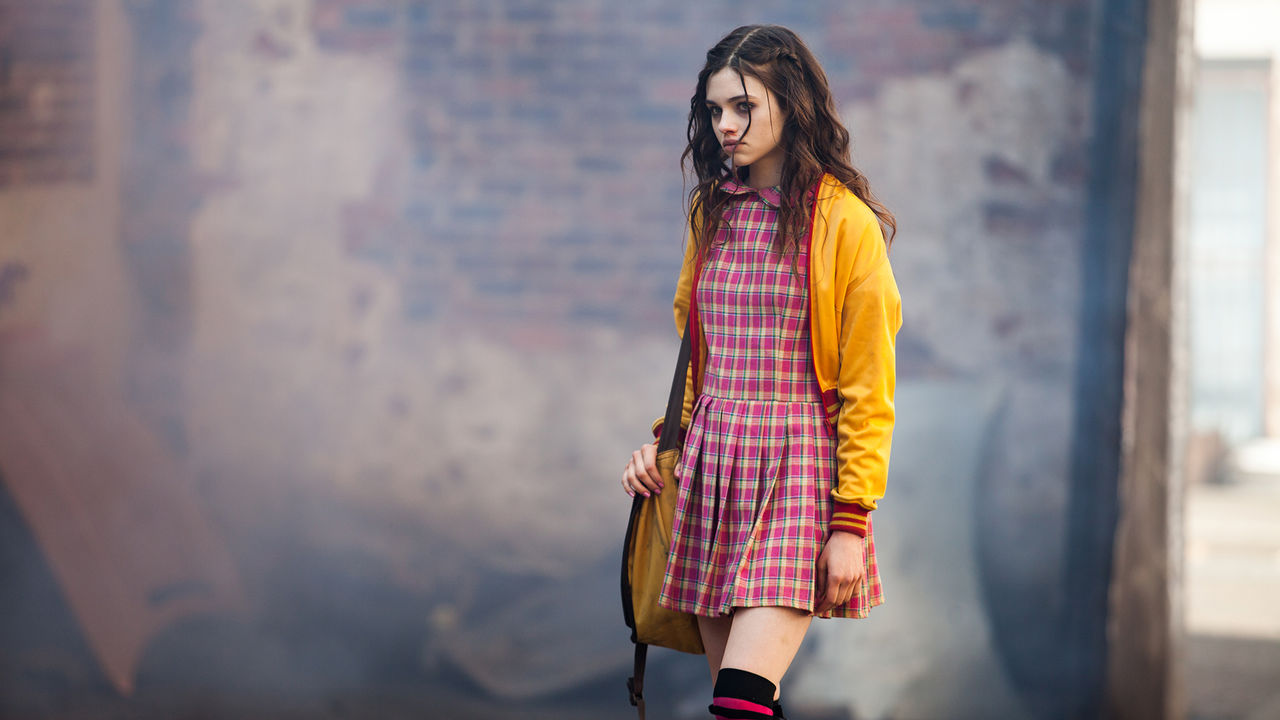 Sawa is one of those heroines that you suspect fuels more the creator's sexual fetishes that it does any desire to create an empowered kickass heroine – see other examples like the heroines in Blood: The Last Vampire (2000) or Kick-Ass (2010). What we essentially have here is The Punisher but played by a barely adolescent girl. In this case, Sawa has been cast with someone who maximises the lithe and sexy image while also looking about as close to being legal as it was possible to get away with. Expectedly, the US version has cut out all of the sexual content – at most, we now have Sawa outfitted in a series of scanty outfits and using her sex appeal to get close to the gang members.
In terms of adapting the anime, the film has done little more than take the basic concept and watered it down to an anodyne action movie. There is even the expected whitewashing – the characters all retain their Japanese names but have been cast with Western faces (there is not a single Asian actor to be spotted anywhere in the film). The other oddity is that the film has been shot in South Africa – no particular problem with that as the country has become a popular destination for low-cost shooting in recent years. The city where the story takes place is never specified but despite this most of the supporting cast members all speak with noticeable South African accents, even local slang, which becomes a little incongruous when the leads – India Eisley and Samuel L. Jackson – continue to speak with American accents.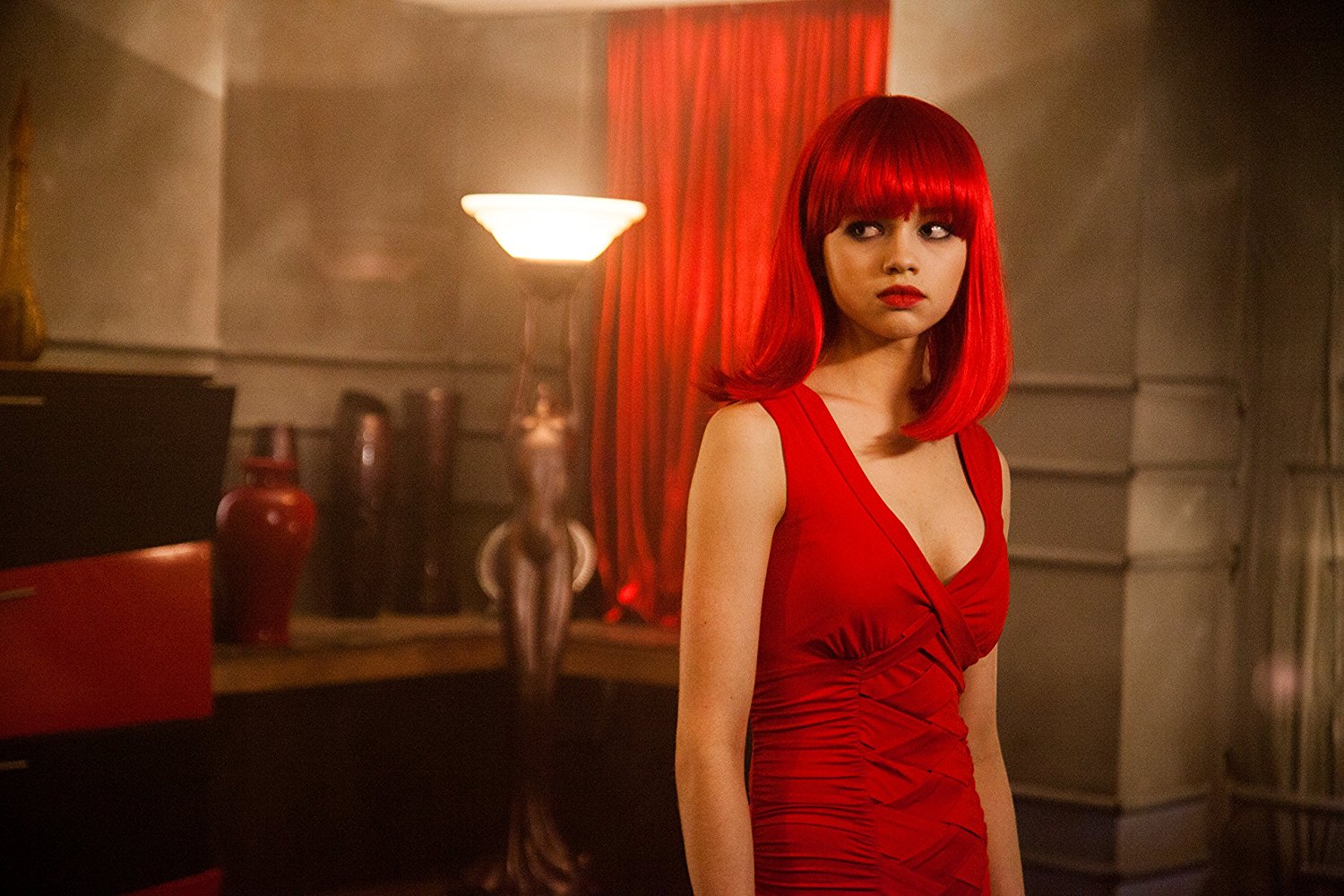 The action scenes are slickly processed but, like every single thing else in the film, quickly disappear into an instant forgettability. Even the plotting is standard material for the vigilante genre. The film does have the interesting notion of the heroine trying to remember the details of the people she is hunting and the original incident in which her parents were killed despite being addicted to a drug that is slowly erasing her memory – this is something that holds great promise for a more character-driven thriller but is indifferently dealt with here, especially when it comes to a left field twist ending of monumental indifference. The entire film shouts out direct-to-dvd release. You only wonder what the filmmakers did to entice a well-known name like Samuel L. Jackson to its backlot – maybe something like kidnap one of his grandchildren.
Kite was the fourth film for South African-born director Ralph Ziman who had previously gained an international name for his work in music video. Ziman had previously made the films Hearts & Minds (1995), The Zookeeper (2001) and Jerusalema (2008), all non-genre works. Ziman took over at short notice after scheduled director David R. Ellis, known for films such as Cellular (2004), Snakes on a Plane (2006), Shark Night 3D (2011) and a couple of the entries in the Final Destination series, died during pre-production.
---
---