---
USA. 1992.
Crew
Director – Christian Duguay, Screenplay – Bart Baker, Producers – Suzanne Todd & David Willis, Photography – Jeffrey Jur, Music – Craig Safan, Special Effects – Special Effects Unlimited (Supervisor – Lou Carlucci), Makeup Effects/Madonna Robot – David Miller Studio (Supervisor – David Miller), Production Design – Marek Dobrowolski. Production Company – New Line Cinema.
Cast
Pierce Brosnan (Danny O'Neill), Lisa Eilbacher (Terry O'Neill), Ron Silver (Senator Frank Traveres), Ben Cross (Mikhail Rashid), Brent Jennings (Shane Rogers), Al Waxman (James Garvey), Tony Plana (Al-red), Tracy Tweed (Girl in Rolls)
---
Plot
Washington D.C. bomb disposal expert Danny O'Neill is baffled by a series of bomb blasts in which several senators have been killed but no bomb fragments can be found. His investigation uncovers a terrorist group using a deadly new explosive that looks exactly like water and reacts with human stomach acid once drunken.
---
Live Wire is a thriller/action film with a borderline science-fiction gimmick. The film was the US debut of Canadian director Christian Duguay, previously known for his Scanners sequels and who would go onto the likes of Screamers (1995), The Art of War (2000), the dire tv mini-series Hitler: The Rise of Evil (2003), Human Trafficking (2005) and the horror film Boot Camp (2007).
Christian Duguay is working with a larger budget than he had previously and the film has a much more polished look but in many ways Duguay hasn't advanced beyond Scanners sequels. Duguay's Scanners films – Scanners II: The New Order (1991) and Scanners III: The Takeover (1992) – only exist as a series of loosely dramatically connected head-exploding makeup effects. The only difference in Live Wire is that the principal effect is a series of people whose faces swell up before they combust.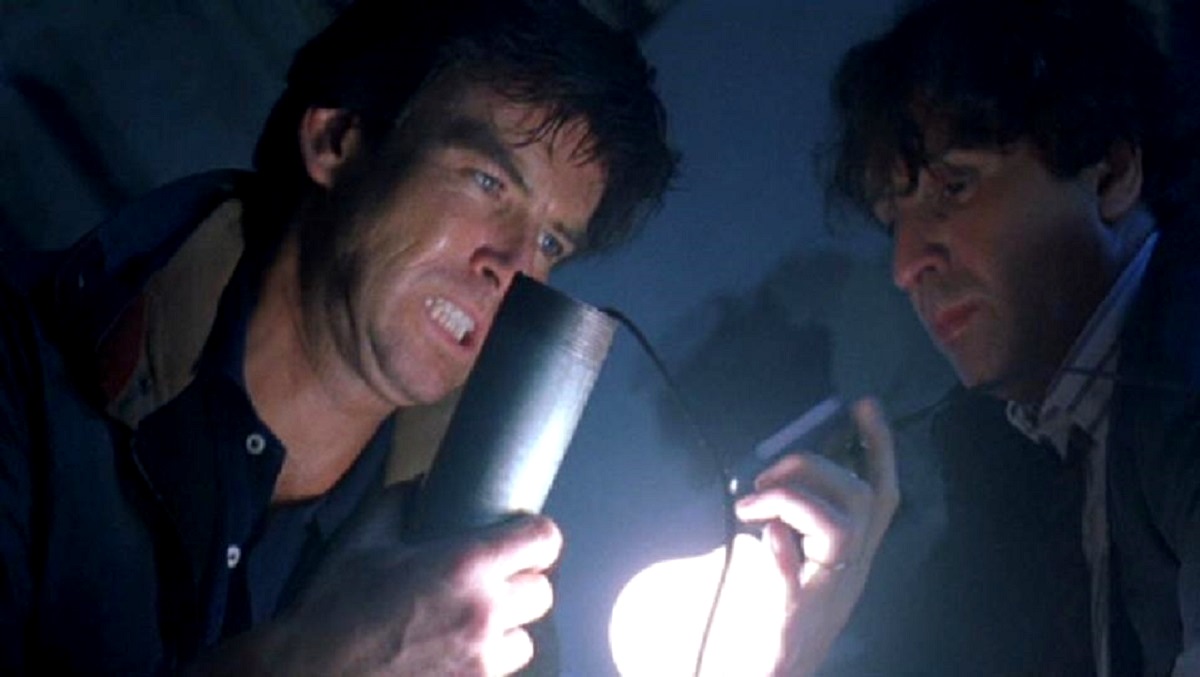 The latter half of Live Wire seems to forget about the bombs and combusting people effects altogether and tries to turn itself into a MacGyver (1985-92)-esque game of seeing how many household objects can be turned into bombs. Live Wire wants to be an A-action film but the story and Christian Duguay's hold on it are stolid and stodgy and it never gets any kind of adrenalin-pumping hold on you.
Pierce Brosnan is also miscast. Brosnan's best performances are always when he gets a cold, tightly bound emotional hold on his character. However, in being cast as a classical obsessive burnout case – an ideal Bruce Willis role – his tightly pent emotional thing ends up creating an unappealing character on screen.
The action film Human Timebomb (1994) was billed as a sequel Live Wire 2: Human Timebomb, although has no relation whatsoever to this film, in fact does not even feature anything to do with people being turned into human bombs.
---
Trailer here
---