---
Crew
Director – Ken Wiederhorn, Screenplay – Bruce Singer, Story – Martin Kitroesser & Carol Watson, Producers – Tony Bishop & Stephen Poe, Photography – Donald M. Morgan, Music – Ken Harrison, Visual Effects – Barry Nolan, Special Effects – Reel City Inc, Meathead Design – Alfred Der Haropian, Production Design – James William Newport. Production Company – Space Productions.
Cast
John Mengatti (Armand 'Flash' Carducci), Kim Richards (Cheryl), Richard Mulligan (Giddy), Hamilton Camp (Colonel Jack 'Bat' Hershey), Tammy Taylor (Nancy Morgan), Archie Hahn (Jamie/Voice of Meathead), Vivi Lorre (Tula Washington), Joanne Guidizi (Sally), Misty Rowe (Fanny), John Laroquette (Felix Foxglove), John Nipote (Boomer), Donald Gibb (Mad Dog), Paul Reubens (Albert), Felix Silla (Meathead)
---
Plot
Teenage delinquent Armand 'Flash' Carducci is released on parole under the supervision of the Camp Sasquatch summer camp. At the same time, an alien teenager is left at the camp by its parents so it can complete its Earth merit badge. It becomes an object of fascination amongst the kids who nickname it 'Meathead'. Flash soon has his hands full with the attentions of the virginally innocent Cheryl. As camp boxing champion, Flash must stand up against the despotic neighbouring Camp Patton in a fight that will determine which camp has rights to the lake.
---
Meatballs (1979) was one of the big independent successes of the early 1980s and was the first summer camp comedy. Along with Lemon Popsicle (1978) and National Lampoon's Animal House (1978) that came out around the same time, Meatballs popularised the teen makeout genre – films like Porky's (1982), Revenge of the Nerds (1984), Police Academy (1986) and American Pie (1999) all owe themselves to these films. Meatballs inspired a host of copycat summer camp comedies – H.O.T.S. (1979), Gorp (1980), Little Darlings (1980), Party Camp (1986) – as well as gave inspiration to Friday the 13th (1980), which cannily threw the summer camp concept together with the slasher success of Halloween (1978). Not to mention the fact that Meatballs launched the careers of director Ivan Reitman of Ghostbusters (1984) fame and Bill Murray in his first screen performance. Meatballs is amiably no-brained and unashamedly vulgar in its comedy and certainly a good deal better than the dozens of copycat summer films and the three inane sequels that followed.
Nobody is pretending that Meatballs was a masterpiece, but Meatballs Part II makes it look like a high art. Some films are dumb, some scrape the bottom of the barrel but Meatballs Part II not only scrapes through and starts tunnelling down into the ground on the other side. The film fails to generate a single smile of amusement or laugh on the slightest level. Some of the dialogue, especially the scenes with Kim Richards talking about 'pinkies', leaves one squirming in embarrassment.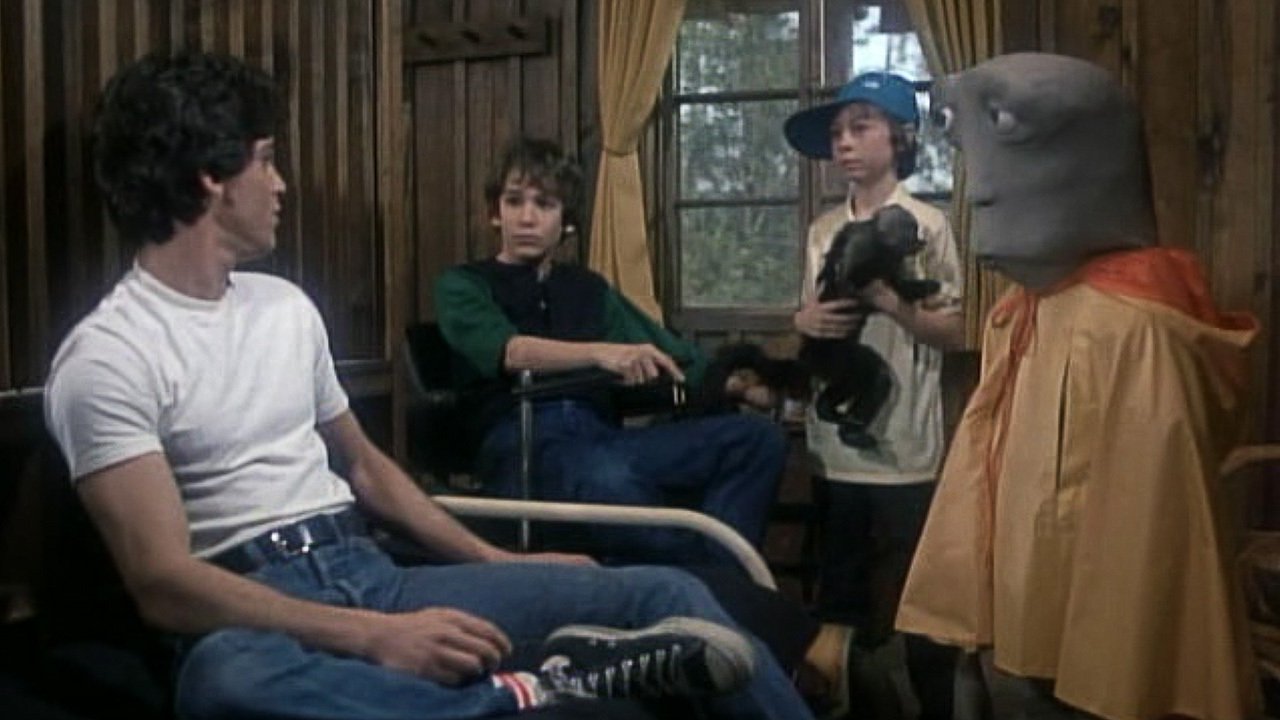 To the summer camp setting and hijinks of Meatballs, Meatballs Part II adds a cute alien, clearly inspired by the then recent success of E.T. – The Extra-Terrestrial (1982). It is hard to imagine how worse a film could get than naming an E.T. clone 'Meathead'. Meathead sits just like the papier-mâché model it probably is – the film could possibly win some award for the least significant use ever of an E.T. in a film. This film is so torpid one is unable even reach for the anger reserved for genuinely mind-insulting films.
Meatballs Part II was directed by Ken Wiederhorn, a minor director who once made the decent Nazi zombie effort Shock Waves (1977) (which can be seen screening as the camp's film). Wiederhorn has also made the slasher film Eyes of a Stranger (1981), the unfunny Return of the Living Dead Part II (1988) and the non-genre hostage drama A House in the Hills (1993), as well as uncredited additional work on the ghost story Dark Tower (1987).
The subsequent Meatballs sequels were:– Meatballs III: Summer Job (1987), which is a fantasy film that concerns an angel come down to Earth to help a teen lose his virginity, and Meatballs 4 (1992), which returns to the summer camp hijinks formula but contains no fantastic elements.
---
---