---
USA. 1999.
Crew
Director – Michael Apted, Screenplay – Bruce Feirstein, Neal Purvis & Robert Wade, Story – Neal Purvis & Robert Wade, Producers – Barbara Broccoli & Michael G. Wilson, Photography – Adrian Biddle, Music – David Arnold, Visual Effects – Cinesite (Europe), The Magic Camera Co & The Moving Picture Co, Miniature Supervisor – John Richardson, Special Effects Supervisor – Chris Corbould, Production Design – Peter Lamont. Production Company – Albert R. Broccoli's Eon Productions.
Cast
Pierce Brosnan (James Bond), Sophie Marceau (Elektra King), Robert Carlyle (Renard), Denise Richards (Dr Christmas Jones), Judi Dench (M), Robbie Coltrane (Valentin Zukovsky), Desmond Llewellyn (Q), John Cleese (R), Samantha Bond (Miss Moneypenny), Michael Kitchen (Bill Tanner), Serena Scott Thomas (Dr Molly Warmflash), David Calder (Sir Robert King)
---
Plot
Oil industrialist Sir Robert King is killed within MI6 Headquarters by chemically-treated money that James Bond himself unwittingly retrieves from Switzerland. Behind the killing is the Russian terrorist Renard who is unable to feel pain or sensation because of a bullet lodged in his brain. Bond realizes that Renard's next target is going to be King's daughter Elektra, who was once kidnapped for ransom by Renard and is now the heir to her father's company. Bond joins Elektra where she is supervising the building of a muchly protested oil pipeline across the former Russian republics. Together they race to stop Renard's plans to detonate a stolen nuclear warhead inside the pipeline.
---
The World is Not Enough was the nineteenth James Bond film (twenty-first counting the non-series entries). It is a project that one greets with a certain ennui. A decade before, James Bond films, be they worthwhile entries or the spectacles of the absurd the series eventually became, used to be the highlights of the holiday season every couple of years. Now they seem passe. The Cold War milieu that the series keep clinging to has passed away and most big-budget action films outstrip everything that the James Bond film once aspired to as a routine matter of course.
Through the early 1980s, the once inventive James Bond series was gradually winnowed down into formulaic big-budget cartoons by the combined efforts of Roger Moore and director John Glen. The ditching of Glen's involvement and Pierce Brosnan's ascendancy to the Bond role in GoldenEye (1995) gave some much needed new direction and freshness to the series. GoldenEye and its followup Tomorrow Never Dies (1997) savagely deconstructed the James Bond image and its milieu, while Pierce Brosnan invested the role of Bond with a dazzlingly cruel sexual undertow.
On the other hand, GoldenEye and Tomorrow Never Dies were only three-quarters good Bond films, variously never quite succeeding in areas like action, script or providing worthwhile super-villains. The good news was that The World is Not Enough polished the James Bond formula and emerged as the most successful of the Pierce Brosnan entries and the best out-and-out James Bond in the better part of a decade.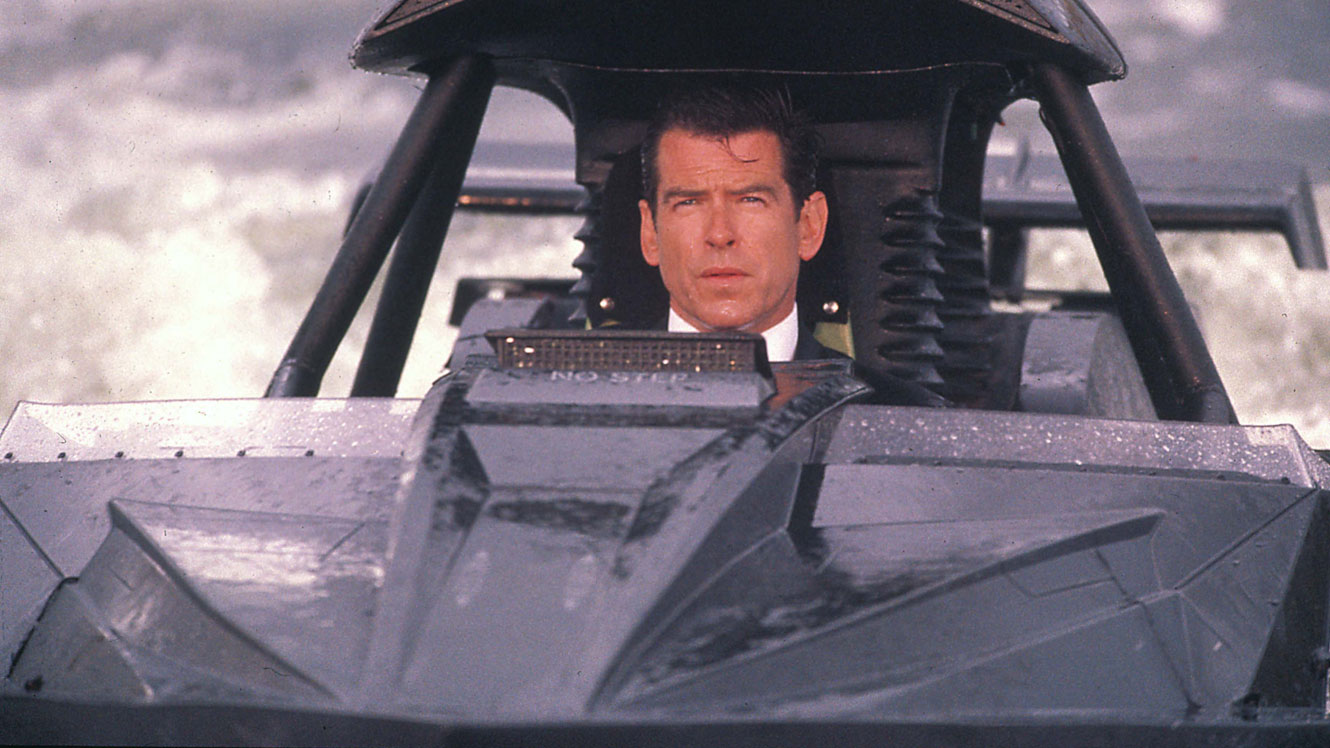 The action sequences in The World is Not Enough – which were GoldenEye's failing – are exhilarating – chases with skiing parasailers; a high-speed boat chase down the Thames; an enthralling sequence with a helicopter chopping up a pier with a giant buzzsaw; and a climactic sequence in a flooding submarine. The film also dispatches with the idea of the more realistic villains that have crept into the Pierce Brosnan Bond films and creates the wonderfully original character of Robert Carlyle's mercenary who can feel no pain. Robert Carlyle plays well – there is a wonderful shot where a bullet hits a leaded elevator window and he simply smiles instead of ducks – although the only gripe is that the character is upstaged by Sophie Marceau.
The World is Not Enough is directed by Michael Apted, a director primarily in the thriller genre whose films, which include the likes of Gorky Park (1983), Gorillas in the Mist: The Dian Fossey Story (1988), Thunderheart (1992), Nell (1994), Blink (1994), Extreme Measures (1996), Enough (2002) and The Chronicles of Narnia: The Voyage of the Dawn Treader (2010), are usually character driven. (Michael Apted is also the documentarian who directed many of the famous 7Up series).
The great surprise of The World is Not Enough is that it is a James Bond film with a plot rather than a loose assembly of action and bedroom sequences – a novelty the series probably hasn't seen since at least On Her Majesty's Secret Service (1969). Moreover, it is a plot that falls within the realms of believability – at least as much as a plot ever can for a James Bond film – with the benchmark here surely being that it is a plot that could easily be transplanted as a Robert Ludlum or John Le Carre spy plot without much difficulty. It is a plot that even manages to connect the lengthy (at least fifteen minute) pre-credits sequence to the rest of the film.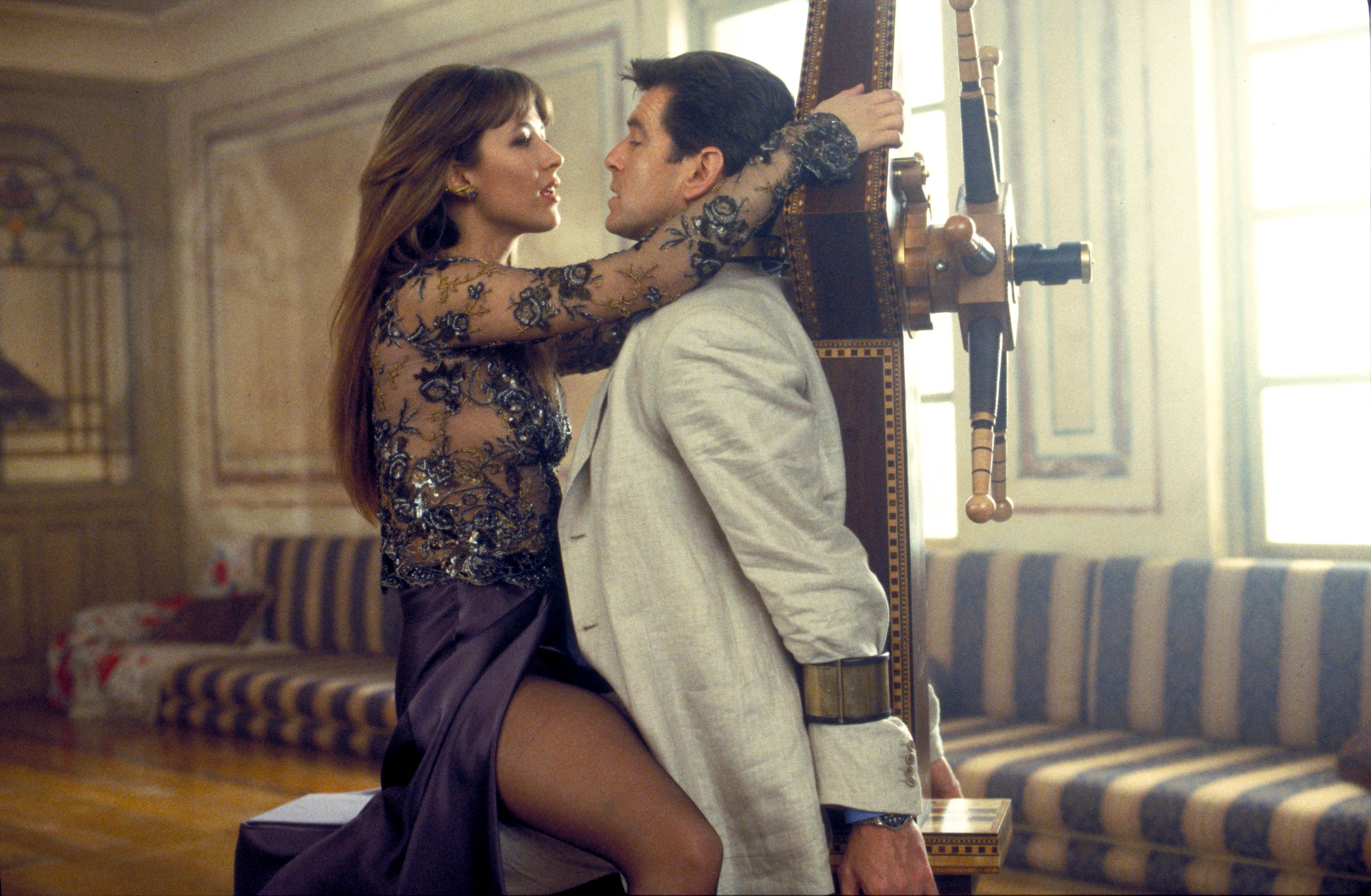 The best aspect of The World is Not Enough is without any doubt Sophie Marceau. Her character is the most complex female part ever been written for a James Bond film. Here the script ingeniously combines both the female love interest and the lead villain of the show in one. In the mode of the post-feminist reconstructed Bond, Elektra King is written as an independent woman who does not want the protection that Bond offers. There is one fine scene where Bond accuses her of having used MI6 and she turns on him, accusing him of having used her in the bedroom, something to which Pierce Brosnan responds with a superbly uncomfortable twinge of guilt. The later scenes with her winding Robert Carlyle around her finger and torturing Bond tend more toward the campier super-villain characterization but Sophie Marceau holds the show with an effortless elegance and class. There is an excellent scene with she taunting Pierce Brosnan, playing upon her femininity as to whether he will kill her or not.
Alas, none of the above can be said for Denise Richards' part as a nuclear scientist – Richards does not in any way suggest a nuclear physicist and seems to have little purpose in the film other than as feminine window-dressing. Her character seems to have been named Christmas Jones solely to set up an atrocious final pun.
The other James Bond films are:– Dr No (1962), From Russia with Love (non-genre, 1963), Goldfinger (1964), Thunderball (1965), You Only Live Twice (1967), On Her Majesty's Secret Service (1969), Diamonds Are Forever (1971), Live and Let Die (1973), The Man with the Golden Gun (1974), The Spy Who Loved Me (1977), Moonraker (1979), For Your Eyes Only (non-genre, 1981), Octopussy (1983), A View to a Kill (1985), The Living Daylights (non-genre, 1987), License to Kill (non-genre, 1989), GoldenEye (1995), Tomorrow Never Dies (1997), Die Another Day (2002), Casino Royale (non-genre, 2006), Quantum of Solace (non-genre, 2008), Skyfall (non-genre, 2012), Spectre (2015) and No Time to Die (2021). Casino Royale (1967) and Never Say Never Again (1983) are non-series Bond films. Everything or Nothing (2012) is a documentary about the Bond series.
(Winner for Best Actress (Sophie Marceau) and Best New Villain at this site's Best of 1999 Awards).
---
---