---
Crew
Director – Rachel Talalay, Screenplay – Tedi Sarafian, Based on the Comic Book Created by Jamie Hewlett & Alan Martin, Producers – Pen Densham, Richard B. Lewis & John Watson, Photography – Gale Tattersall, Music – Graeme Revell, Visual Effects Supervisor – Peter Crosman, Visual Effects – 4-Ward Productions, Animation Visual Effects – Available Light Inc, Digital Effects – Elastic Reality, Animation – Colossal Pictures, Makeup Effects – Stan Winston, Additional Makeup Effects – Lance Anderson Makeup Design, Production Design – Catherine Hardwicke. Production Company – Trilogy Entertainment.
Cast
Lori Petty (Rebecca Buck), Malcolm McDowell (Kesslee), Naomi Watts (Jet Girl), Don Harvey (Sergeant Small), Ice-T (T-Saint), Jeff Kober (Booger), Reg E. Cathey (D.T.), Stacy Lynn Ramsower (Sam)
---
Plot
The year 2033. A comet has caused worldwide devastation and the ruins have been taken over by the Water and Power Corporation run by the ruthless Kesslee. Out in the wilderness where Water and Power have not yet taken over, Rebecca Buck returns from a foraging mission to find her friends have been killed in a Water and Power raid. She is captured. There her persistent defiance and punk attitude comes to fascinate Kesslee. Joined by the shy Jet Girl, Rebecca makes an escape into the wilderness where she reconditions a tank. Joined by fierce human/kangaroo genetic hybrids known as The Rippers, she starts striking back against Kesslee's dominion.
---
Jamie Hewlett and Alan Martin created the comic strip Tank Girl in 1988 for Issue #1 of Deadline magazine and run until 1995 with occasional revivals since. Tank Girl embodied a freewheeling anti-authoritarian anarchism well before the whole riot grrl image came into fashion. The comic became a cult favourite and was adopted by feminists, became a symbol for gay rights marches (because of its overtly lesbian themes) and even appeared as a series of fashion layouts.
The collected comics were given to director Rachel Talalay as a Christmas present by her stepdaughter and she became enamoured of them and pressed to obtain the film rights. Previously, Rachel Talalay had emerged as a production accountant and manager and then producer on the various A Nightmare on Elm Street films at New Line Cinema. She made her directorial debut with Freddy's Dead: The Final Nightmare (1991), the worst of the Elm Street films, and then went onto the equally awful Ghost in the Machine (1993). Neither of these boded well for Tank Girl. Moreover, upon opening, the film was slaughtering by the critical press at large and publicly denounced by the creators of the comic-books.
Surprisingly and despite expectation, Tank Girl emerges likeably on screen. It is difficult to understand why so many people disliked it – it is a film that advertises itself as being exactly what it is. Moreover, it is a faithful recapturing of the comic book's anarchic nose-thumbing punk attitude. Perhaps it is that people dislike what the film is – it is brash and snot-nosed, its humour is enjoyably dirty and it revels in a freewheeling, permanent party attitude. It is like Mad Max goes California punk, or Bill and Ted do the holocaust.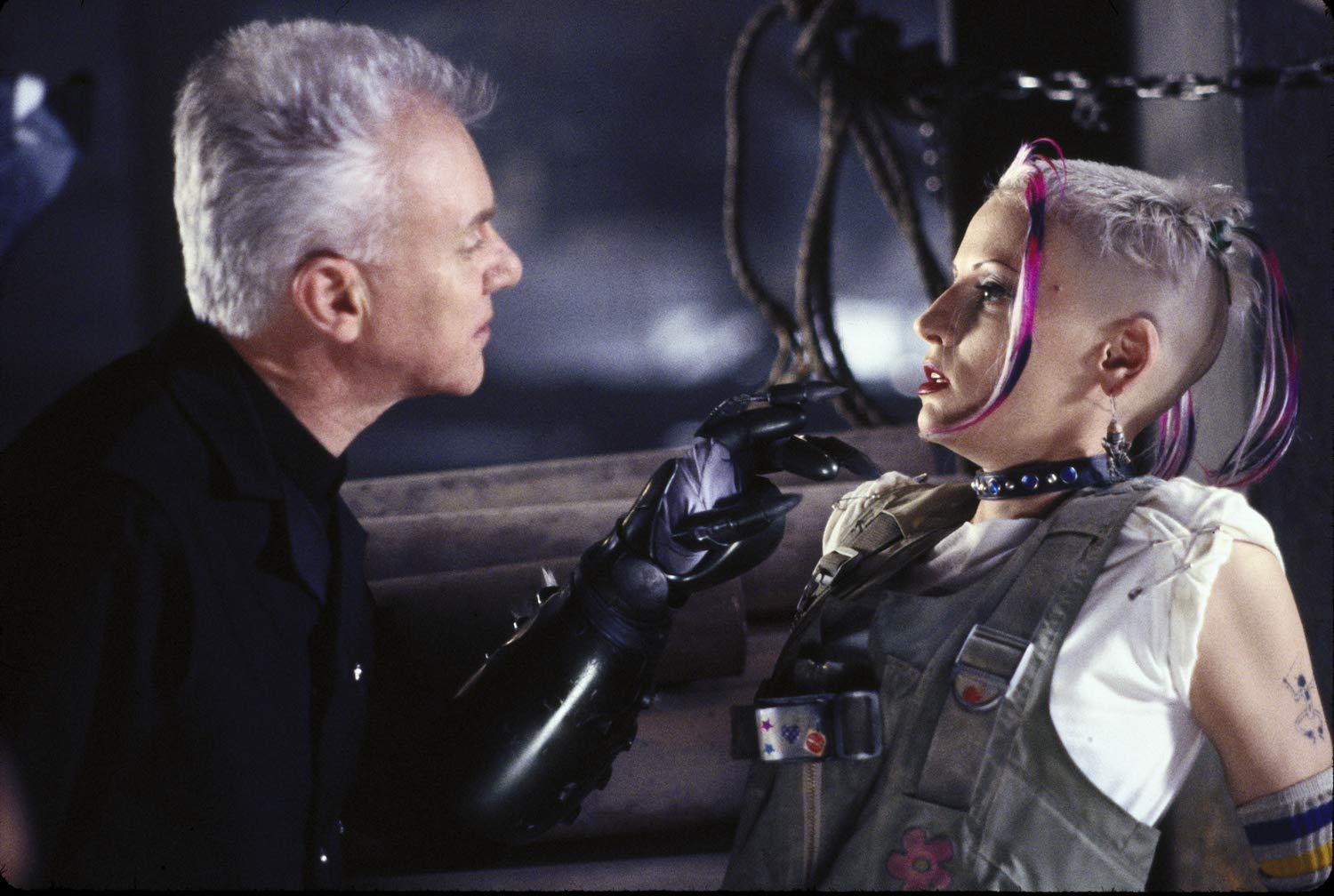 Rachel Talalay displays a genuinely bizarre sense of humour – like the images of mutant kangaroos doing recitations of Beat poetry or the armed hold-up that Lori Petty manages to turn into a Cole Porter song-and-dance number. Talalay directs with a great deal of energy. This is something that the series of kinetic animation inserts and comic-book panels add to considerably. This is a film that has definite potential to be rediscovered as cult material.
Lori Petty, totally unrecognisable from her previous girl-next-door roles in the likes of Point Break (1991), A League of Their Own (1992) and Free Willy (1993), gives an immensely cheerful performance, which comes in a gracelessly gawky gait, full of flippant insolence and a mind-boggling wardrobe seemingly scoured from the rubbish tip outside Salvation Army stores. Malcolm McDowell has an equal amount of fun with his part – even if he is only there at the beginning and end of the film. Also of note is the then unknown A-list name of Naomi Watts in the role of Lori Petty's shy bespectacled sidekick Jet Girl. Catherine Hardwicke, later the director of Twilight (2008) and assorted other films, is listed as the production designer.
Subsequent to Tank Girl, Rachel Talalay vanished from cinema screens as a directorial force, it being 25 years before she returned to direct a theatrical film with A Babysitter's Guide to Monster Hunting (2020). She has vied between assignments for television in both the US and the UK, including episodes of Doctor Who (2005– ). Her two other works of genre note are as producer of The Borrowers (1997) and as director of the BBC production of The Wind in the Willows (2006).
---
---