---
Crew
Director – Lesley Selander, Screenplay – Sherman L. Lowe, Photography (b&w) – Reggie Lanning, Music – Dale Butts, Music Director – Richard Cherwin, Special Effects – Howard & Theodore Lydecker, Makeup – Bob Mark, Art Direction – Gono Chittenden. Production Company – Republic.
Cast
Carl Esmond (Charles Regnier), Lenore Aubert (Marie Audet), Douglas Dumbrille (Henry Bouchard), Gerald Mohr (Inspector Severin), Adele Mara (Margeurite Duval), Francis Pierlot (Paul Audet), Maurice Cass (Paul de Roche)
---
Plot
Paris, 1895. Famous writer Charles Regnier experiences strange seizures. After a murder is conducted, he suspects that he conducted it while transformed into a catman. Next to be killed is his fiancee just after she refuses to allow him to break off their engagement. Wanted by the police for the murders, Regnier goes on the run trying to come to terms with his were-feline nature.
---
The Catman of Paris is a blatant copy of Cat People (1942), no questions about it. This is most obvious in the fact that the film is really a werewolf story but its central creature's essence and nature has been changed to a were-feline to make it a Cat People film.
The greatness of Cat People was its psychological ambiguity, not only in the way that its central character was unsure but in the way that the film itself let the audience hang on a note of uncertainty about whether the heroine was a Cat Person or was merely just imagining it. Catman of Paris attempts to do the same but with much less subtlety. All there is is an uncertainty about whether the hero is the Cat Person doing the killings – in the end, the film becomes merely a whodunit concerning itself with the were-feline's identity rather than a film which with a keeps its audience hovering about whether there is a cat person or not. When the killer's reasons are eventually unveiled, the motivation to connect these to the people in the hero's life seems thoroughly contrived.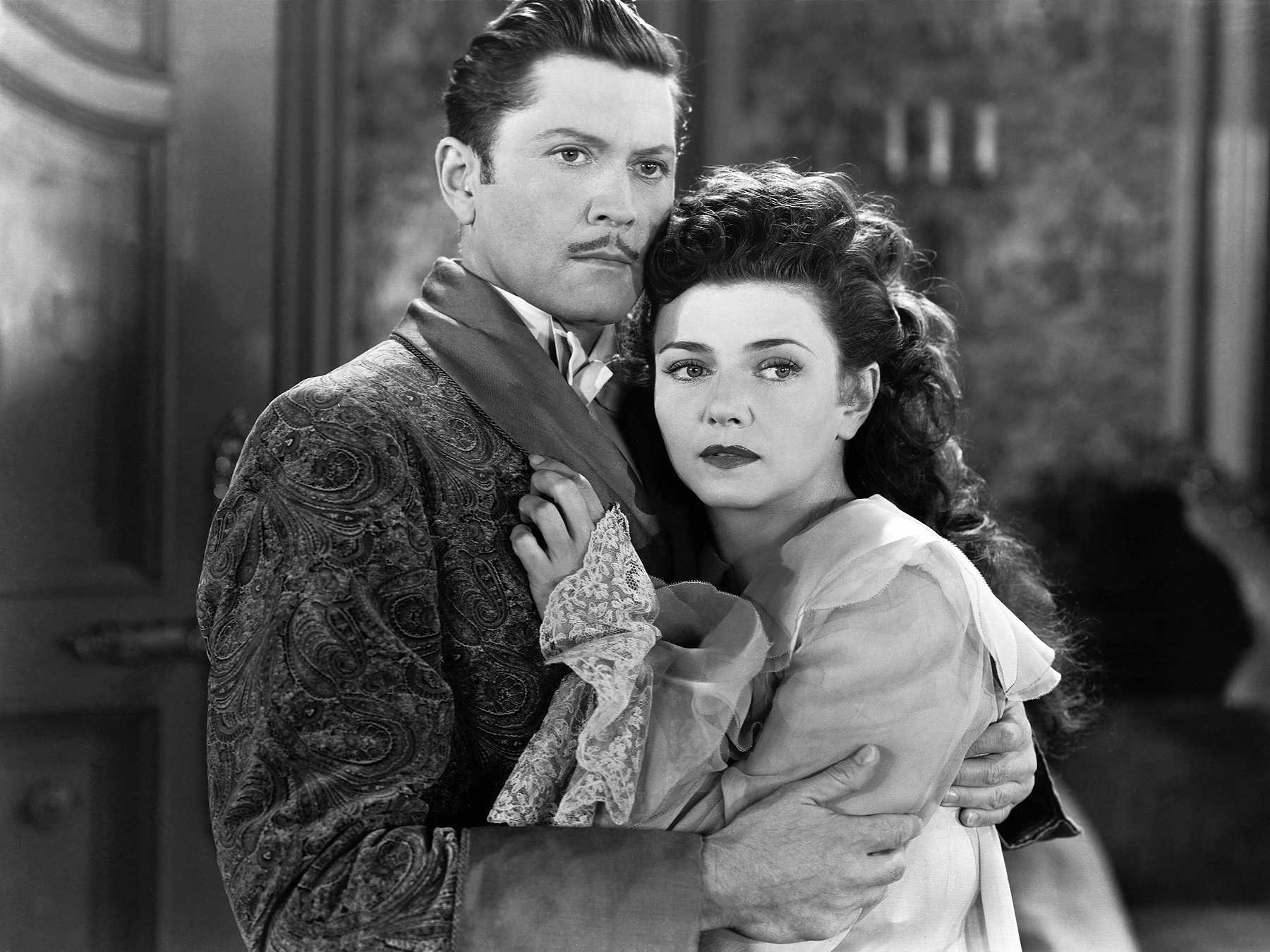 Certainly, what ambiguity there is here rests only in the script, not in Lesley Selander's direction which is workmanlike and generates little in the way of atmosphere, unlike Jacques Tourneu's work on Cat People which evoked an eerie world of shadows. There is a reasonably exciting horse carriage chase sequence, and the sets are a touch above B-level, but the film is routine.
Lesley Selander directed over a hundred Westerns, none of any particular note. His one other ventures into genre material were the horror film The Vampire's Ghost (1945) and the space exploration film Flight to Mars (1951).
---
---