---
USA. 1978.
Crew
Director – Richard Attenborough, Screenplay/Based on the Novel by William Goldman, Producers – Joseph E. Levine & Richard P. Levine, Photography – Victor J. Kemper, Music – Jerry Goldsmith, Special Effects – Robert MacDonald Jr, Production Design – Terence Marsh. Production Company – 20th Century Fox.
Cast
Anthony Hopkins (Corky Withers), Ann Margret (Peggy Ann Snow), Burgess Meredith (Ben Greene), Ed Lauter (Duke)
---
Plot
Stage-magician Corky Withers rises from being a failure to find success after he adds the foul-mouthed ventriloquist's dummy Fats to his act. This brings Corky the offer of a tv pilot and a chance at the big time. However, when Corky finds that the contract requires that he submit to a medical examination, he refuses and runs away. He returns to his hometown, signing into the motel run by his childhood sweetheart Peggy Ann Snow. Peggy Ann is unhappily married and Corky finds love with her again. However, as Corky's agent comes to bring him back, the personality of Fats takes over, forcing Corky to kill to protect his secret.
---
Magic is a variation on the possessed ventriloquist's dummy story. The possessed ventriloquist's dummy story is a familiar one, which had begun on film as long ago as The Great Gabbo (1929) with Erich Von Stroheim. The most well remembered variation was the famed Ventriloquist's Dummy segment of the British horror anthology Dead of Night (1945) with Michael Redgrave. The theme was continued on through the likes of Devil Doll (1964), episodes of The Twilight Zone (1959-63), Dead Silence (2007) and, we have seen other possessed dolls in Black Devil Doll from Hell (1984), Dolly Dearest (1991), Annabelle (2014), Goosebumps (2015), Robert the Doll (2015) and sequels and most famously Child's Play (1988) and sequels.
The surprise about Magic is the calibre of some of the names attached – including a then unknown Anthony Hopkins as Corky and director Richard Attenborough. The script comes from William Goldman, one of Hollywood's most celebrated screenwriters, author of Butch Cassidy and the Sundance Kid (1969), All the President's Men (1976) and Marathon Man (1976), among many others. (William Goldman's other genre credits are listed below). With Magic, Goldman adapts his own 1976 novel.
Not many people seem to like Magic – I seem to be the sole voice of dissent. (Although it does seem to have been slowly rediscovered in recent years). William Goldman's scripting is tightly wound. In fact, I would go so far as to say that the film generally works better than the book did – its enactment by actors and a director makes the over-familiarity that the story had on the page come to life. On the minus side, all the supernatural overtones have been excised in the film, which leaves Corky's run from the medical exam making no real sense. Fats's nature is also less ambiguous and more clearly just Corky's split personality.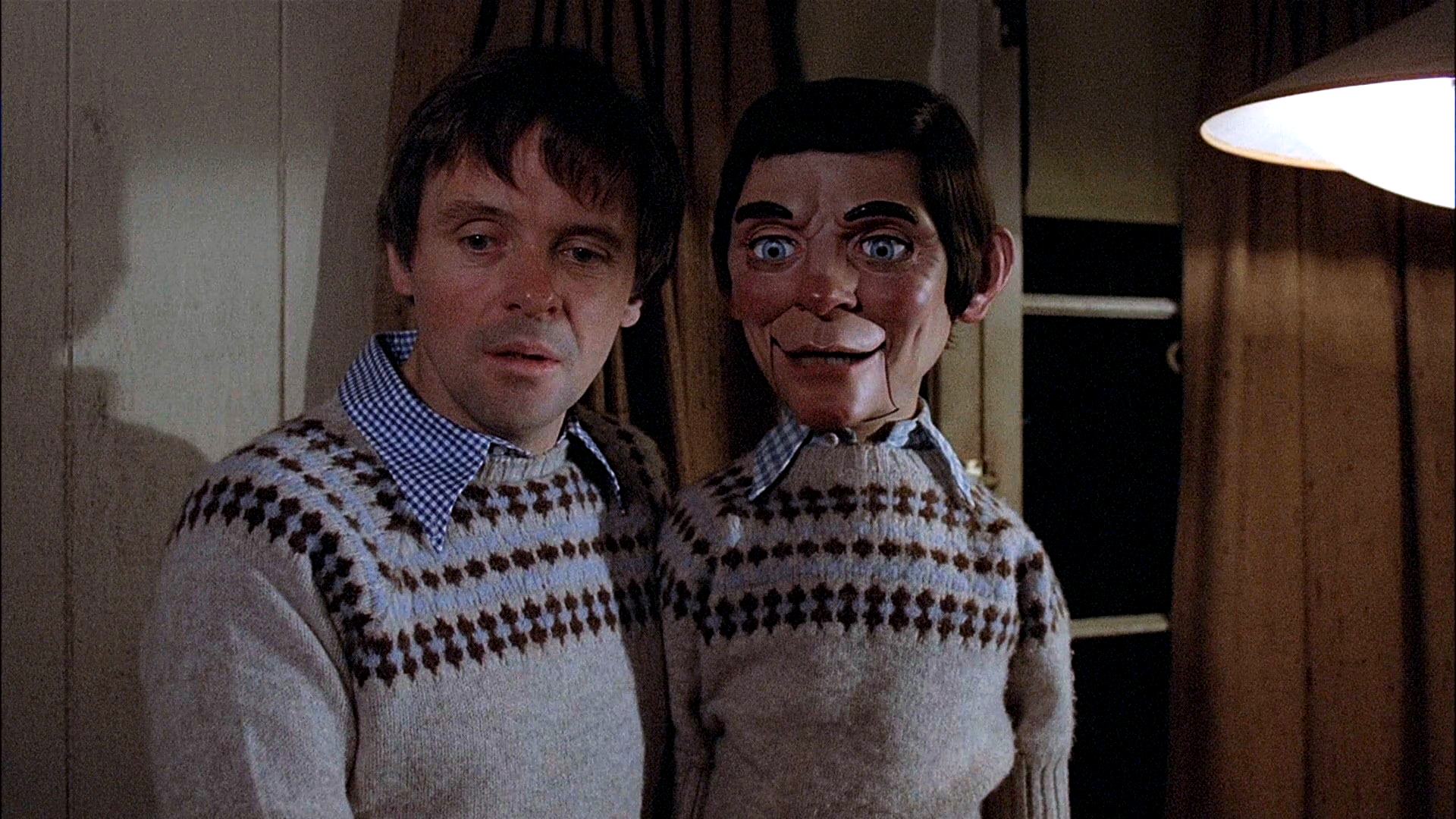 What makes Magic work is the tension that Richard Attenborough generates. Every shot comes exactingly planned and the film edited with a razor-edge precision. Some scenes like when Burgess Meredith forces Anthony Hopkins to sit for five minutes without breaking out into Fats's voice have a creepy hysterical edginess as Attenborough's camera constantly wanders back to the dummy sinisterly looming in the background as Corky breaks. Or where Attenborough whips through a series of meticulous low-angle cuts during Anthony Hopkins's verbal bludgeoning of Ann-Margret in the psychic card-trick.
There are some marvellous scenarios that would make Hitchcock go green with envy – an attempt to dump a body in a lake with the supposedly dead person regaining consciousness in the water, and a beautifully edgy sequence where a fishing trip nearly becomes a discovery of the body. In fact, Richard Attenborough's amazing display of directorial prowess here are a surprise when compared up against the message-heavy bombast of his other awards-celebrated films such as Gandhi (1982), Cry Freedom (1987), Chaplin (1992) and Shadowlands (1994). (Interestingly, the film was at one point being considered as a directorial vehicle for Steven Spielberg).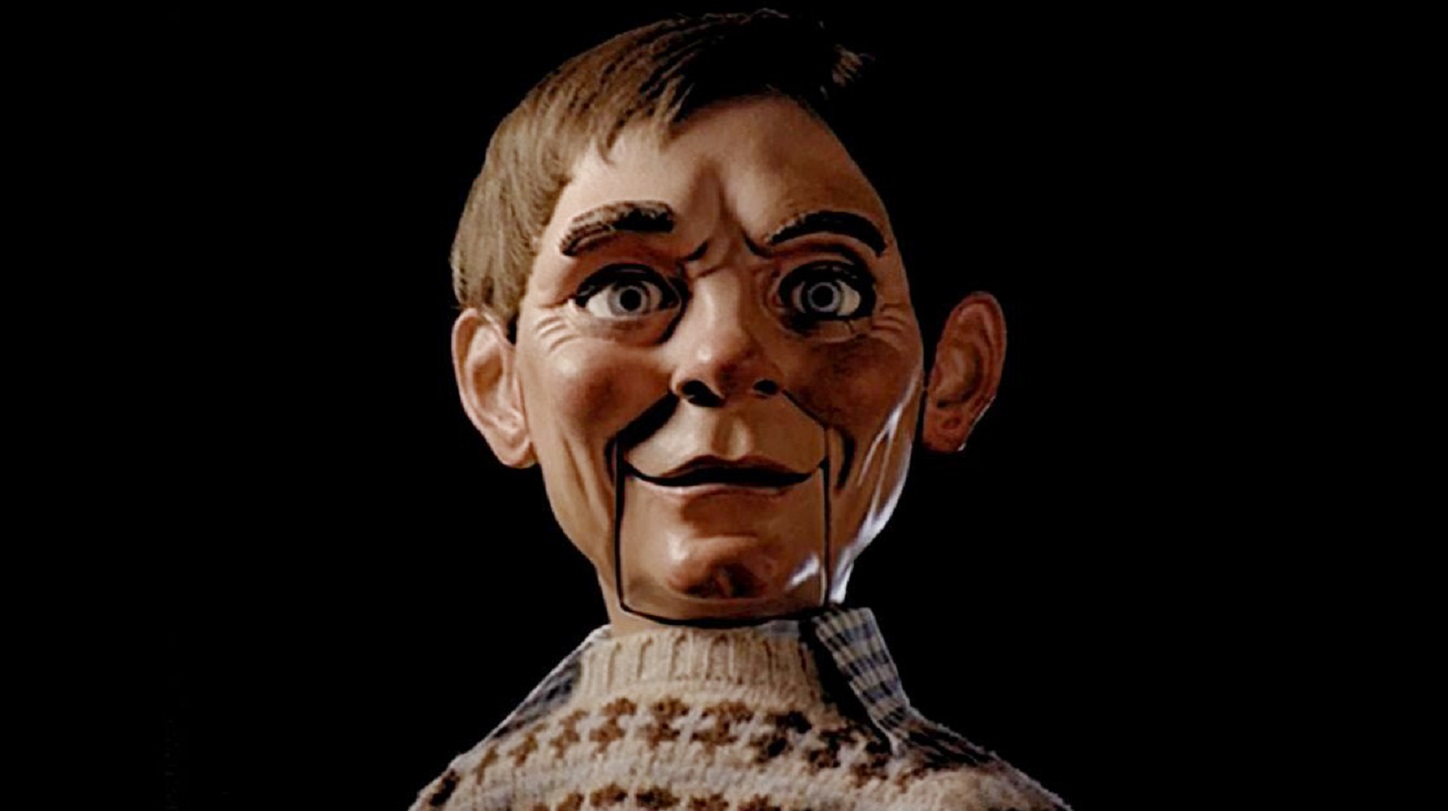 Anthony Hopkins, several years before his acclaim as one of the great actors of his generation, gives a monochromatic performance and tends to keep the character's psychotics wound up at an unnatural high throughout. There are far better performances elsewhere in the film – from Ann-Margret who invests her role with a considerable sparkle. Particularly good is the great and underrated Burgess Meredith whose sharp and alert Hollywood agent is a real plum of a performance. Jerry Goldsmith also adds a fine nervy carnivalesque score.
William Goldman has written a surprising number of other genre films, including the adaptation of Ira Levin's The Stepford Wives (1975), the sublime fairytale parody The Princess Bride (1987) (also from his own novel), the adaptation of Stephen King's Misery (1990), John Carpenter's Memoirs of an Invisible Man (1992) and two further King adaptations Hearts in Atlantis (2001) and Dreamcatcher (2003). The serial killer comedy No Way to Treat a Lady (1968) was also adapted from Goldman's own book.
Buy this film from Dark Sky Films
---
---