---
Crew
Director/Screenplay – Glenn McQuaid, Producers – Larry Fessenden & Peter Phok, Photography – Richard Lopez, Music – Jeff Grace, Visual Effects – John Laughlin & Spontaneous, Visual Effects Supervisor – Matt Connolly, Makeup Effects – Pete Gerner & Brian Spears, Production Design – David Bell. Production Company – Glass Eye Pix.
Cast
Dominic Monaghan (Arthur Blake), Larry Fessenden (Willy Grimes), Ron Perlman (Father Duffy), Brenda Cooney (Fanny Briers), Angus Scrimm (Dr Vernon Quint), Daniel Manche (Young Arthur), John Speredakos (Cornelius Murphy), Eileen Colgan (Maisey O'Connell), Alisdair Stewart (Bulger), Heather Bullock (Valentine Kelly), Jackie Arnold (Young Cornelius)
---
Plot
The 19th Century. Willy Grimes and Arthur Blake have been arrested as body snatchers and Willy is beheaded. As Arthur awaits a similar fate, Father Duffy visits him in his cell and listens to his confession. Arthur tells how he was apprenticed out to Willy at a young age where he learned the body snatching trade, providing corpses for the medical experiments of Dr Quint. Soon the two of them graduated to becoming ghouls as they uncovered various non-human entities, including vampires, aliens and zombies, buried in the graves they dug up. Throughout this, they also had to deal with their business rivals, the notoriously vicious House of Murphy.
---
I Sell the Dead was one of the titles from Glass Eye Pix, the company set up by writer-director-actor Larry Fessenden to produce low-budget horror films. Glass Eye Pix have so far put out the likes of The Off Season (2004), Zombie Honeymoon (2004), The Roost (2005), Automatons (2006), Trigger Man (2007), I Can See You (2008), The House of the Devil (2009), Satan Hates You (2009), Bitter Feast (2010), Stake Land (2010), Hypothermia (2011), The Innkeepers (2011), Late Phases (2014), Darling (2015), Most Beautiful Island (2017), Psychopaths (2017) and The Ranger (2018), as well as various of Larry Fessenden's directorial outings such as Habit (1997), Wendigo (2001), The Last Winter (2007), Beneath (2013) and Depraved (2019).
I Sell the Dead was a feature-length directorial debut for Irish-born Glenn McQuaid who had previously made the 13-minute short film The Resurrection Apprentice (2005), which also featured Larry Fessenden in the same role he plays here and Daniel Manche as the boy. The basics of The Resurrection Apprentice forms the feature-length expansion of the idea here. Elsewhere, McQuaid had acted as a visual effects supervisor on various Glass Eye Pix films and directed second unit for Fessenden's The Last Winter.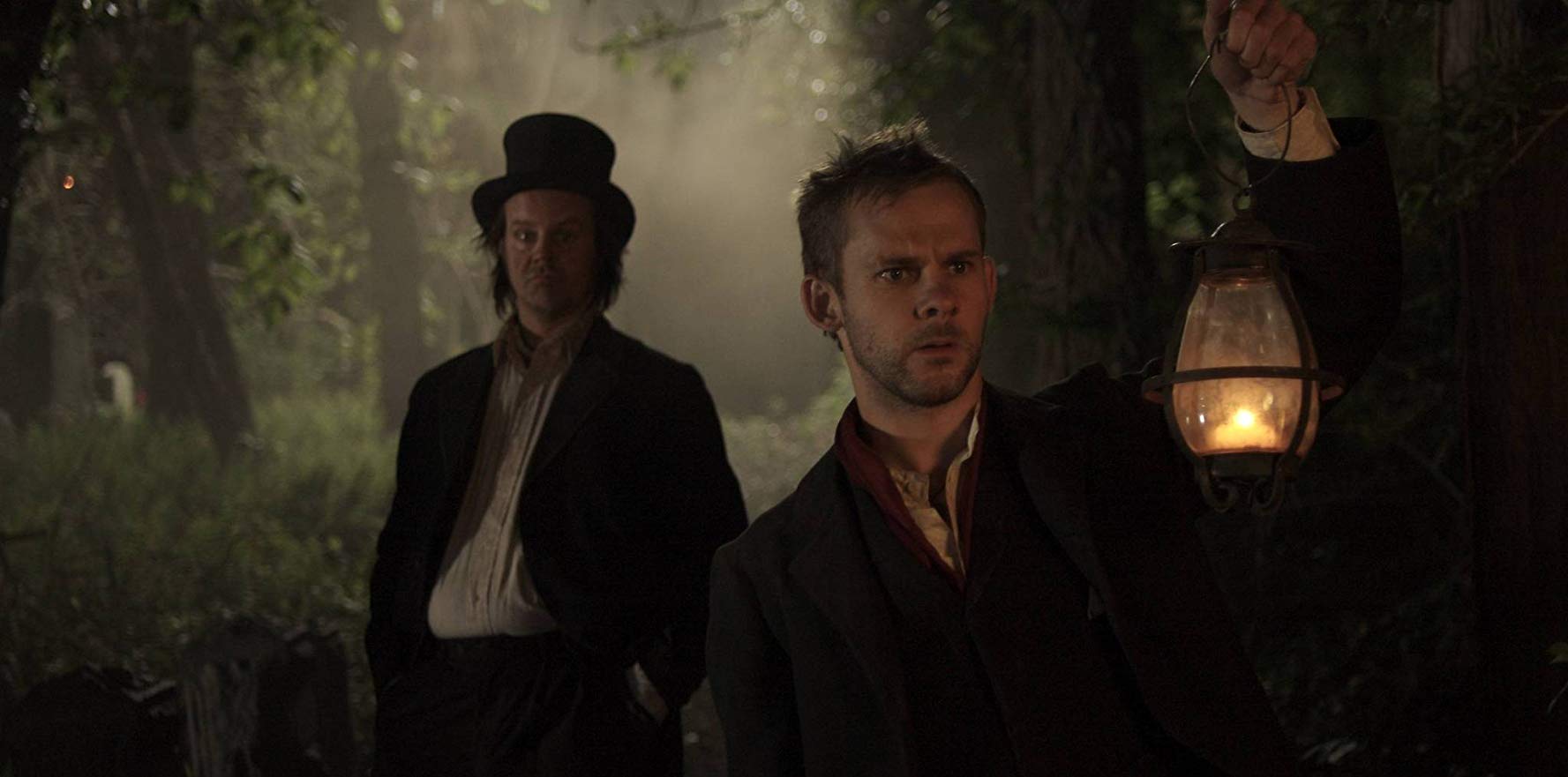 I had no idea what to expect of I Sell the Dead before sitting down to watch it. It seems to be intended as a variation on the Burke and Hare story – see film versions such as The Flesh and the Fiends (1960), Burke & Hare (1972), The Doctor and the Devils (1985) and Burke & Hare (2010) – which are all based on an historical incident where two blackguards in 19th Century Edinburgh murdered people to sell their bodies for use in medical experimentation. However, it is a Burke and Hare story conducted on a low-budget. It becomes particularly evident that Glenn McQuaid does not have major studio resources when it comes to matters like production design, set dressings or costumes. The period seems all over the place – what should be 19th Century England (Burke and Hare are referenced, which would place the date as sometime in the 1830s or after) looks more like the Middle Ages.
For at least half of the film, you sit expecting I Sell the Dead to be a Burke and Hare type story. This works passably, although one is constantly jolted out of conviction by the wandering sense of period and often intrusive modern colloquialisms. Increasingly however, the tone of the film seems to be heading towards a jolly farce. Indeed, rather than a Burke and Hare film, the tone resembles something more like a gungier, filthier version of The Comedy of Terrors (1963).
By the point the film starts introducing vampires, zombies, even an alien grey inside the coffins, it ends up in an exceedingly whacked out place. I must confess that around this point I had no real idea where the film was trying to do. You sit asking – okay, so they keep finding zombies and vampires in the coffins they dig up – where is the film going? It soon becomes apparent that Glenn McQuaid doesn't have many clues either. The film throws in its menagerie of monsters and settles into an uneven tone of farce and black comedy without ever achieving anything.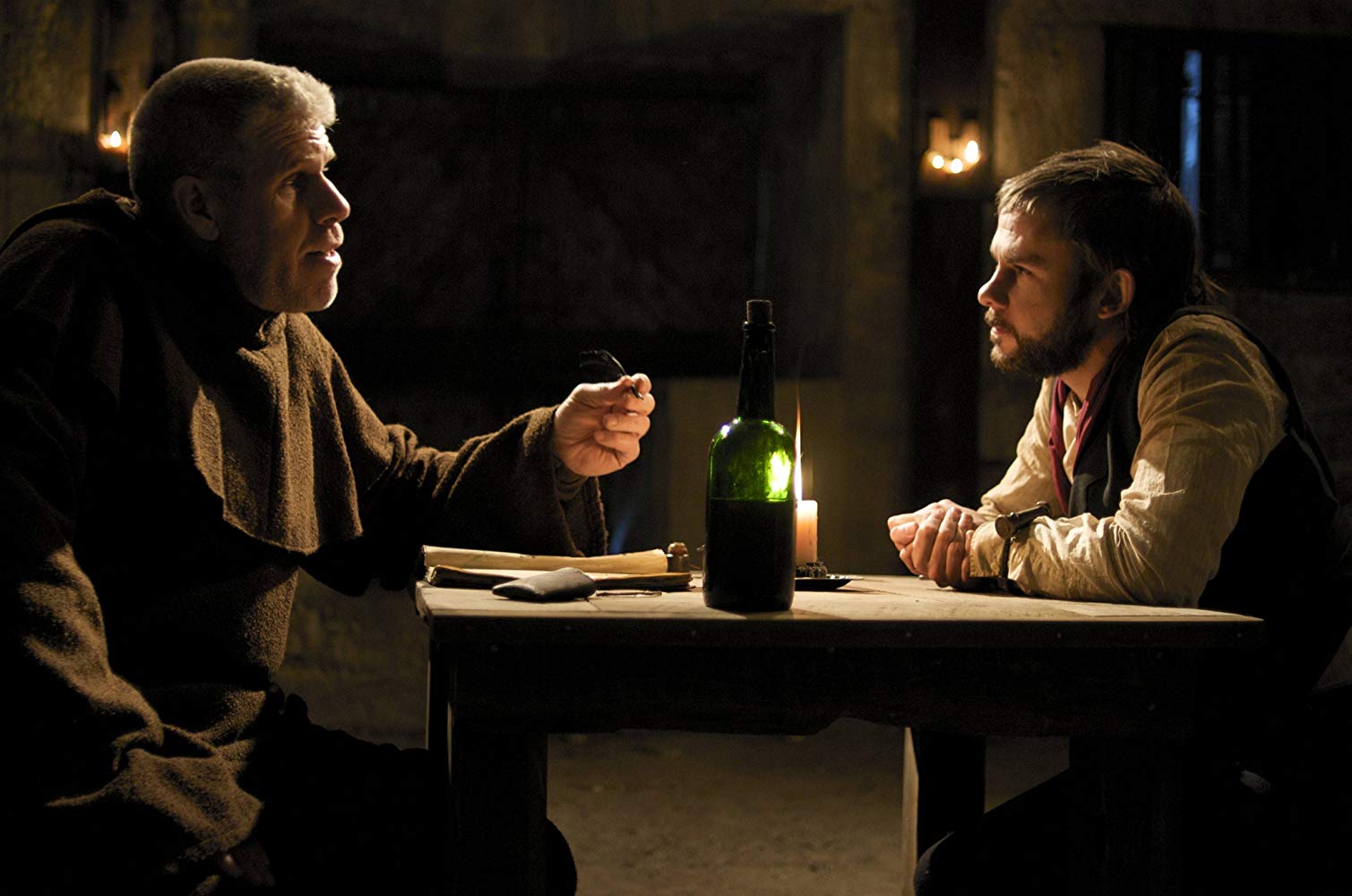 Perhaps the point that I Sell the Dead starts to reach a level of inspiration is with the introduction of the House of Murphy, who look like a line-up of Dick Tracy villains – Bulger who has teeth transplanted from a dog; Valentina who wears a mask like a female Phantom of the Opera; The Spider who toys with his victims; and Cornelius who grinds up bones from corpses and snorts them – but after a great introduction, these are bumped off with no ceremony. You never learn what all the aliens and zombies were doing there. The result produces a decided scratch of the head.
Glenn McQuaid next went onto make episodes of the horror anthologies V/H/S (2012) and Chilling Visions: 5 States of Fear (2014), although has yet to direct another full-length film.
---
---