---
USA. 2007.
Crew
Director – Richard Schenkman, Screenplay – Jerome Bixby, Producers – Richard Schenkman & Eric D. Wilkinson, Photography – Afshin Shahidi, Music – Mark Hinton Stewart, Production Design – Priscilla Elliot. Production Company – Falling Sky Entertainment.
Cast
David Lee Smith (John Oldman), Richard Riehle (Dr Will Gruber), Tony Todd (Dan), John Billingsley (Harry), Ellen Crawford (Edith), William Katt (Art), Annika Peterson (Sandy), Alexis Thorpe (Linda Murphy)
---
Plot
John Oldman has abruptly announced that he is giving up his position in academic circles and moving on. A group of friends from academia turn up as he is packing to throw a surprise farewell party. They are curious about his reasons for leaving and so John decides to do something he never has before. He asks them to speculate about the possibility of a man from the Cro-Magnon era who has managed to stay alive and never age for some 14,000 years, always having moved on before people noticed he did not get any older. As they consider the feasibility of the idea, John tells them that he is that person. Fascinated, the group question John about his life and perspective on history, although do not know whether to believe his claims. However, when they ask John about religion – he offers up the mind-boggling claim that he was Jesus Christ – although a very different and much more mundane Jesus than the one depicted in the Biblical account.
---
Jerome Bixby (1923-98) was a writer who dabbled in a number of genres and different media during his career. Bixby wrote several novels, although is mostly known for his short stories. He delivered several scripts for genre movies, including Curse of the Faceless Man (1958), It! The Terror from Beyond Space (1958), The Lost Missile (1958) and, most famously, the original story for Fantastic Voyage (1966). He also wrote several episodes of Star Trek (1966-9) and the famous It's a Good Life episode of The Twilight Zone (1959-63), which was later remade as a segment of Twilight Zone – The Movie (1983).
Bixby started writing the script for The Man From Earth in the 1960s but only completed his final draft just before his death in 1998. Fittingly, The Man From Earth remains Bixby's single best work to date, an appropriate tribute to his career. Correspondingly, Jerome Bixby's name is placed above the title of the opening credits, even before any of the cast.
The director is Richard Schenkman who had previously made a series of Playboy video specials and several indie films, including The Pompatus of Love (1995), Went to Coney Island on a Mission from God … Be Back by Five (1998) and And Then Came Love (2007), none of which attained any particular notice, and a few commercial projects such as Angel 4: Undercover (1994) and the action film October 22nd (1998), although he did subsequently go onto make Abraham Lincoln vs. Zombies (2012) for The Asylum, as well as wrote scripts for other Asylum films with the likes of 100° Below 0 (2013) and Zombie Night (2013).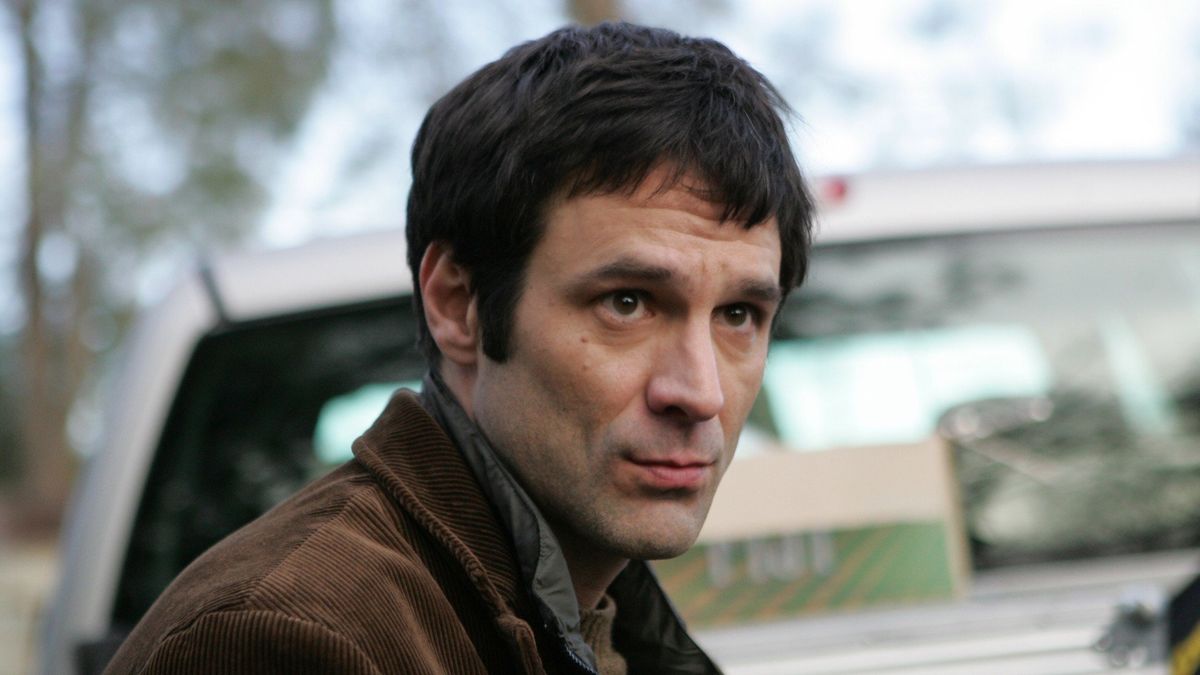 The Man From Earth is a beautifully understated film, so much so that it seemed to sidestep cinematic release altogether and find its true audience on video/cable afterlife. A large part of this – and probably the reason the film did not have a high profile – is because it eschews almost all the things that big successful contemporary science-fiction films involve – special effects, spectacle, lavish sets and makeup – and tells a conceptual story. The story is told entirely through dialogue and involves no more than a group of people sitting around a living room talking. In fact, the entire film could be staged as a one-act play without any changes to the script.
The script however is utterly fascinating. The idea of the man who had lived the length of human history was clearly of interest to Jerome Bixby who also wrote another treatment of the idea in the Star Trek episode Requiem for Methuselah (1969). (Certainly, this is not an original idea – there is a considerable likelihood that Bixby was inspired by the DC Comics super-villain Vandal Savage who has remained immortal since he was a caveman and has appeared as many famous figures throughout history).
Most film treatments of immortals have fallen into the categories of either showing them bored with living forever, seeking true love or else combat across the ages. Jerome Bixby has the rare ability to think outside the box on these matters and come up with some fascinating new ways that someone standing beyond a single lifetime would look in on human history. Bixby takes the time to wonder how someone who has lived a very long time would think and view the rest of humanity. Rather than constantly having David Lee Smith as someone who witnesses and/or precipitates great historic events, Bixby has him as just one man at one place in one time who rarely understood the significance of events until the history books were written.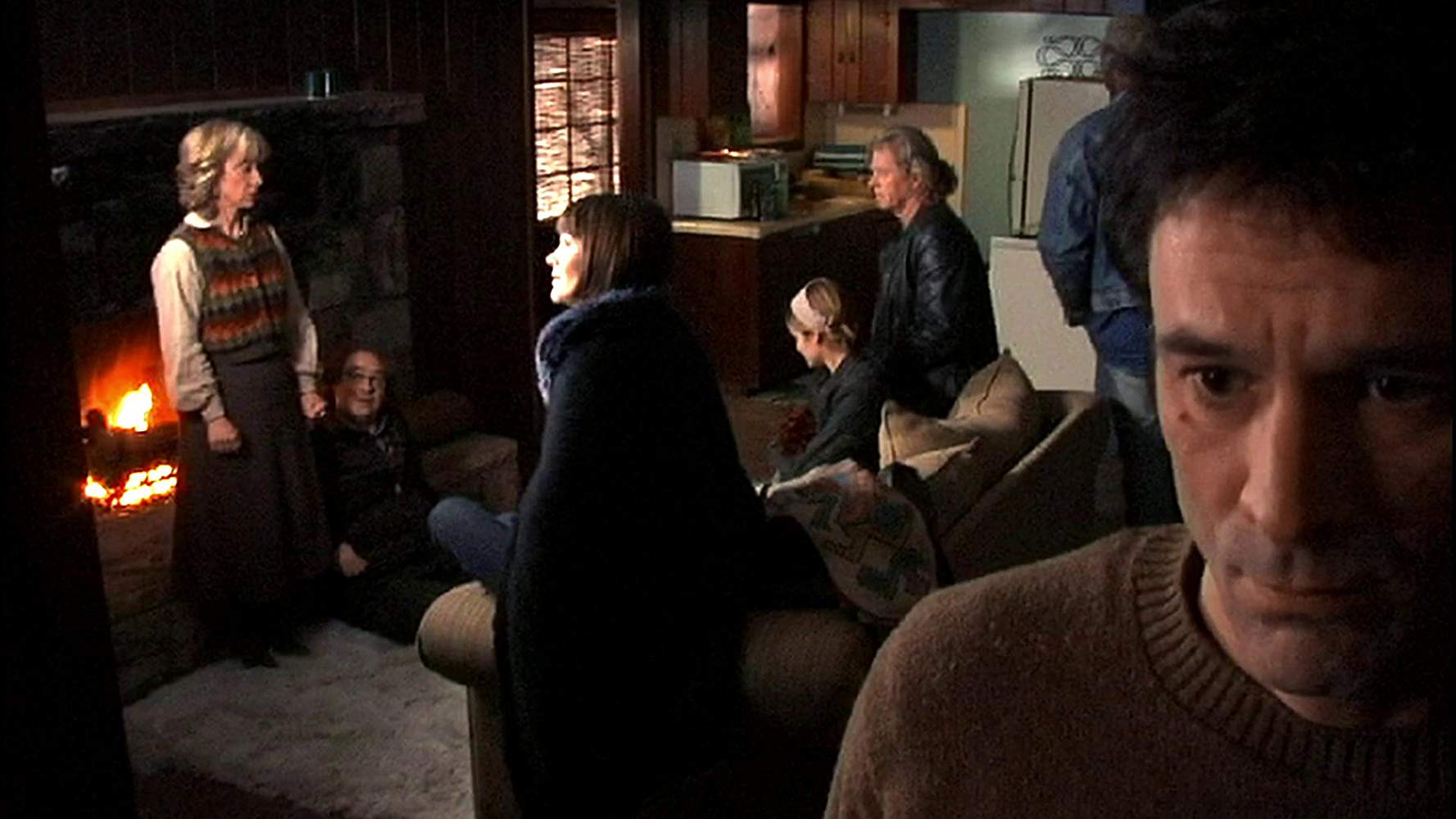 The most fascinating scenes are when we arrive at David Lee Smith's amazing claim that he was Jesus Christ. In another film, The Man From Earth might have then gone the route of awe-filled religious revelations and miracles happening amid maximum mistily emotive effect. Far more interestingly, Jerome Bixby interprets things with a rigorously agnostic, if not atheist position, insisting that many of the divine aspects attributed to Jesus Christ were added by the Biblical writers and that he was nothing but an ordinary man who tried to incorporate some ideas from Buddhist teachings. Equally, The Man From Earth becomes not unlike films such as Stalker (1979), Man Facing Southeast (1986), Friendship's Death (1987), Contact (1997) and K-PAX (2001), which are quasi-religious science-fiction films wherein the element of the fantastical hovers uncertainly between faith and mundane rationalism. John's story sits ambiguously between whether it can be believed or is made up right up until the very last scene. (Although interestingly, when it comes to the claims about Jesus Christ, Bixby opts for an unequivocally rationalist perspective).
The only complaints about The Man From Earth might be the score. For a film that is almost exclusively dependent on dialogue, the score often seems intrusive in some of the scenes, riding over them and distracting from what is being said. Occasionally during the establishing scenes, Richard Schenkman seems awkward in the handling of some of the actors and the forcedness of their banter falls flat. Nevertheless, when the full strength of the story kicks in, The Man From Earth proves entirely captivating.
Director Richard Schenkman and lead actor David Lee Smith later made a sequel with The Man From Earth: Holocene (2017).
(Winner in this site's Top 10 Films of 2007 list. Winner for Best Original Screenplay at this site's Best of 2007 Awards).
---
---