---
Crew
Director – Tim Burton, Screenplay – John August, Based on the Novel by Daniel Wallace, Producers – Bruce Cohen, Dan Jinks & Richard D. Zanuck, Photography – Philippe Rousselot, Music – Danny Elfman, Visual Effects Supervisor – Kevin Mack, Visual Effects – Sony Pictures Imageworks, Special Effects Supervisor – Stan Parks, Animatronics – Stan Winston Studio (Supervisors – Lindsay MacGowan & J. Allan Scott), Production Design – Dennis Gassner. Production Company – Jinks-Cohen Company/Zanuck Company.
Cast
Ewan McGregor (Young Edward Bloom), Albert Finney (Older Edward Bloom), Billy Crudup (Will Bloom), Jessica Lange (Sandra Bloom), Marion Cotillard (Josephine Bloom), Alison Lohman (Sandra Templeton Bloom), Helena Bonham Carter (Jennifer Hill/The Witch), Matthew McGrory (Karl), Steve Buscemi (Norther Winslow), Danny DeVito (Amos Calloway), David Denman (Don Price), Ada Tai (Ping), Arlene Tai (Jing), Robert Guillaume (Dr Bennett), Perry Walston (Edward Age 10), Hailey Anne Nelson (Young Jenny)
---
Plot
Growing up in Alabama, Will Bloom hears his father's tall tales – about giants and witches, about catching big fish, about a haunted town in the forest, about how he joined the circus and how he met his mother – so often that he grows sick of hearing them. Learning that his father is dying of cancer, Will returns home with his pregnant wife and settles down with his father determined to find out the truth behind the stories for once and for all.
---
There was a time during the mid 1990s when Tim Burton's name could be counted in the handful of the most exciting names in fantasy cinema. Each successive film that Tim Burton rolled out was a delight – from his debut with Pee-Wee's Big Adventure (1985), through the gonzo afterlife film Beetlejuice (1988), the sweetly appealing fable Edward Scissorhands (1990), the oddball biopic homage to the world's worst director Ed Wood (1994), the Halloween stop-motion animation fantasy The Nightmare Before Christmas (1993) and of course the superbly operatic duo of dark psychological Batman films, Batman (1989) and Batman Returns (1992). Each film that Tim Burton made seemed to confirm his complete assurance with production design and music and his mastery of a seamless mood, and all held a delight for the oddball eccentric outsider's take on the world. But then something happened.
However, around about the time of cornball alien invasion film Mars Attacks! (1996), Tim Burton started to lose his touch. Mars Attacks! widely divided Burton fans and then Burton became entrapped in a long drawn out development hell of the Nicolas Cage-starring Superman Reborn project. Burton seemed to emerge from the Superman debacle having lost direction. His next project Sleepy Hollow (1999) was a modest hit but seemed to lack the essential Burton imprint, while his Planet of the Apes (2001) was widely vilified and the subsequent Charlie and the Chocolate Factory (2005), Sweeney Todd: The Demon Barber of Fleet Street (2007), Alice in Wonderland (2010), Dark Shadows (2012), Frankenweenie (2012), Big Eyes (2014), Miss Peregrine's Home for Peculiar Children (2016) and Dumbo (2019) were greeted with a mixed reception. Burton did eventually return to form with the stunning Corpse Bride (2005) but the decade 1985-1995 are still his peak years.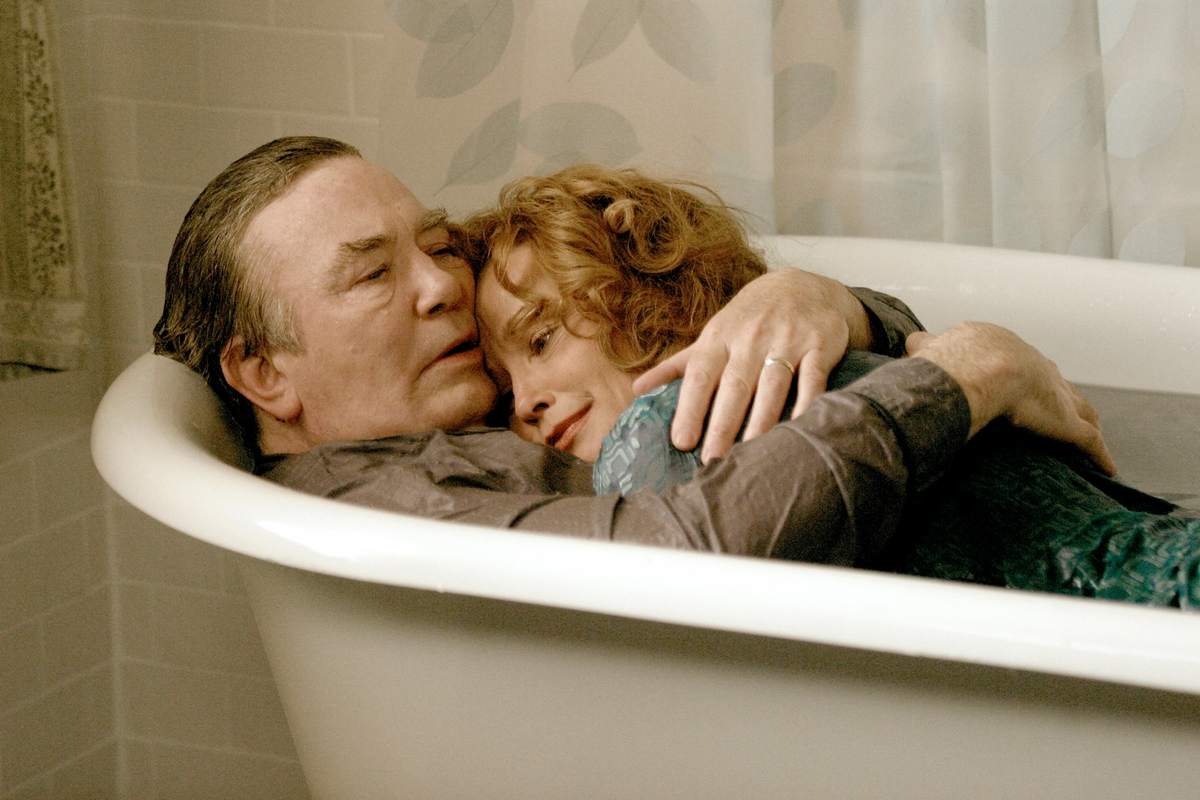 Many hailed Big Fish as a return to form for Tim Burton and it was the first big box-office hit of 2004. Contrarily, I cannot say more what a thorough disappointment I found Big Fish to be. Personally, I found many not unpraiseworthy elements in Mars Attacks!, Sleepy Hollow, even the much detested Planet of the Apes. However, Big Fish would have to be a much bigger disappointment than all of the aforementioned put together. It is like Tim Burton has been abducted and replaced by a pod person. Big Fish feels exactly like a film that is made to appeal directly to the American heartland and aimed squarely in the eyes of the voters who nominate Academy Award Best Pictures. The effect is akin to Sam Raimi going from making The Evil Dead (1981) to boringly respectable mainstream American heartland dramas such as For the Love of the Game (1999) and The Gift (2000).
Big Fish is a tall tale film, not unakin to the exploits of Baron Munchausen – but this feels like a version of Baron Munchausen where Tim Burton has been replaced by a clone of someone as ploddingly pedestrian and mainstream as Ron Howard, someone who is determined to spell out everything for the audience in simplistically signposted terms that not even an idiot could miss. The film is crucially missing the bubblingly eccentric delights of films like Pee-Wee's Big Adventure, Beetlejuice, Edward Scissorhands or Ed Wood. There is none of the oddball outsider's take on things that made these films such a pleasure.
Indeed, Big Fish seems to be struggling to let its fantasy fly at all. Tim Burton throws in giants, witches, Siamese twins, big fish and a venture into a town that may exist in an afterlife twilight zone, but the film remains resolutely earthbound. There is never a single point the film opens up and any of the fabulist depictions make you go wow. Compare the scenes set in the ghost town of Spectre with the gonzo afterlife depicted in Burton's Beetlejuice – the scenes set in town here seem like something from a Coen Brothers film that fails to ignite. The romantic element singularly fails to fly. What we are left with is a meandering tall tale that is not particularly interesting at all.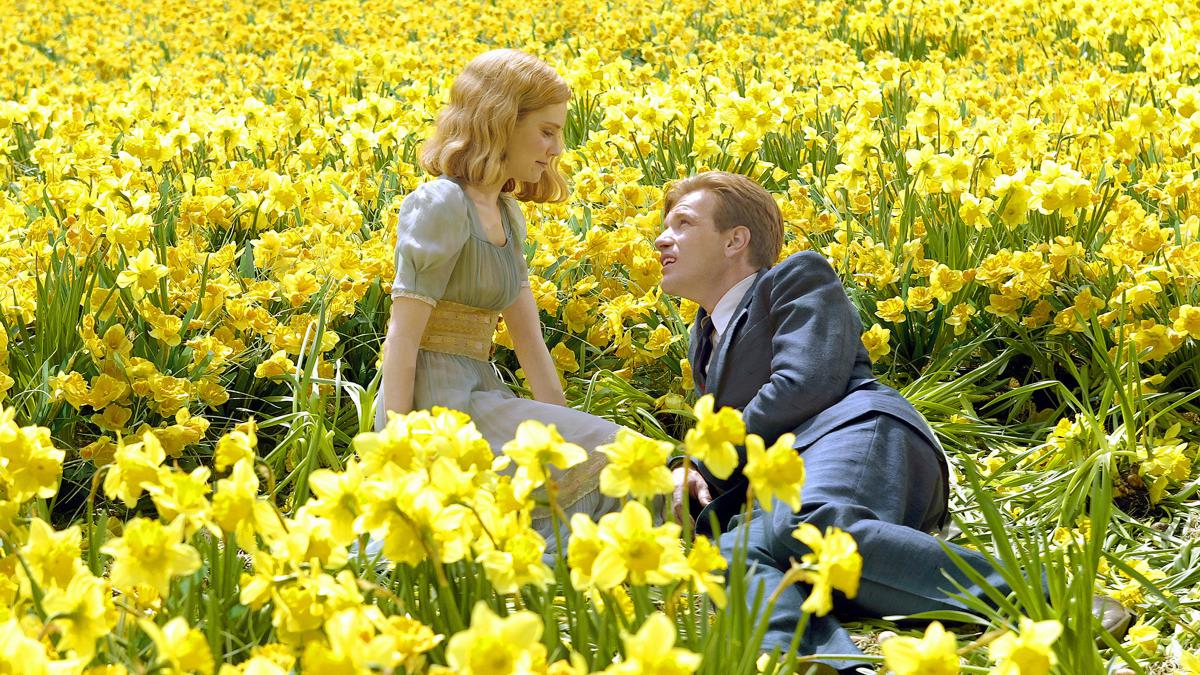 Moreover, Big Fish fails to deliver on its promise. The film offers a simple premise – it sets Albert Finney up as an habitual teller of tall tales; Billy Crudup plays his son who is determined to get to the truth behind the tales and find out who his father really is. Only after setting this expectation up, Tim Burton peculiarly never arrives at a conclusion. Burton seems almost entirely uninterested in ever learning the truth behind the tales. There is a single scene where the film seems on the verge of parsing away the elaborations and starting to show the core of truth beneath the tales – the venture back into the town of Spectre and the encounter with Helena Bonham Carter. However, even when she cuts away to tell the truth of her tale, Burton leaps off into depictions of giants, circuses and Steve Buscemi's bank robber-poet-made-Wall St broker.
Burton leaves us at the end of the film with Albert Finney dead and us none the wiser as to who he really was. Indeed, the film's ultimate journey for Billy Crudup as the son is to go from someone who sets out to find out the truth behind his father's tall tales, to someone who just shrugs off his determined quest and joins in the telling of a grand tall tale himself at the end as Burton fades out on a funeral scene that shows that the tales were not made up after all.
Nothing in Big Fish works. The casting seems singularly awkward. Tim Burton has peculiarly cast British actors – Ewan McGregor, Albert Finney, Helena Bonham Carter – as his Alabama natives, with all affecting fake Southern accents. The best of these is Albert Finney who effortlessly creates the role of aging father with the exact cantankerous blarney that the character is supposed to have.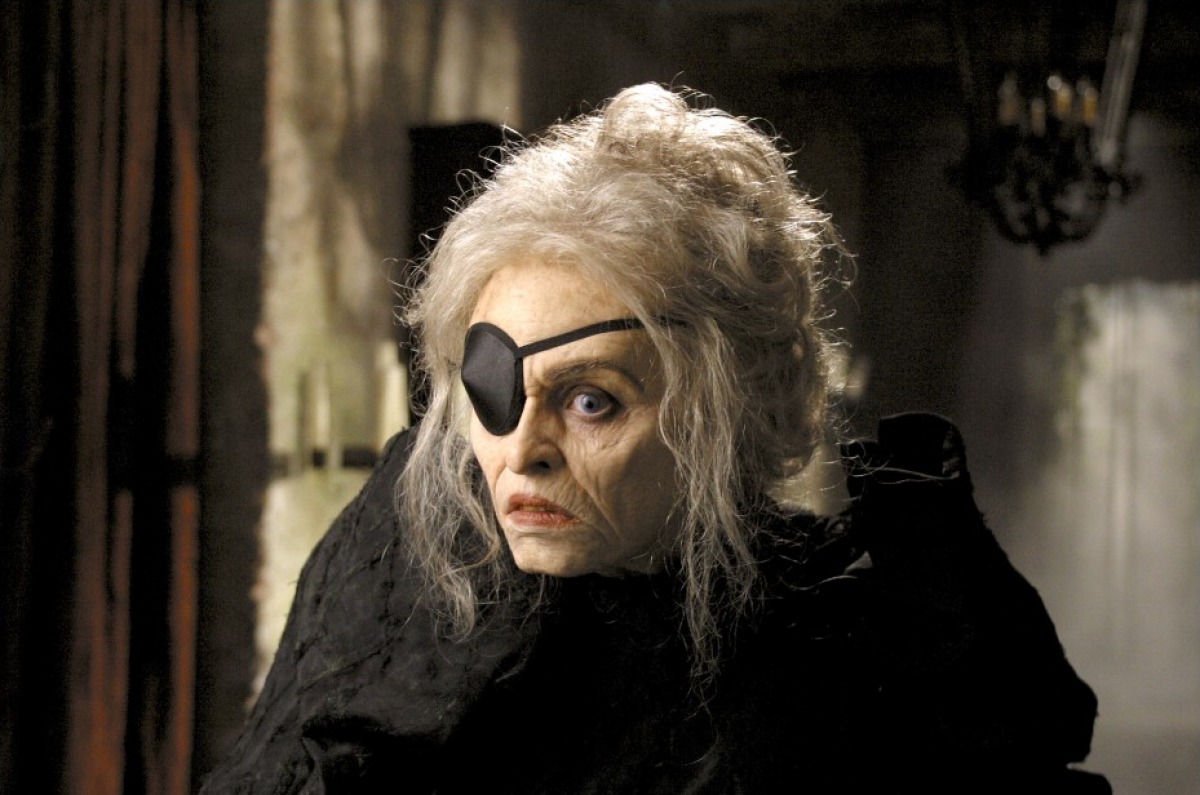 Far less effective is Ewan McGregor, cast supposedly because of the resemblance between he and the middle-aged Albert Finney (one fails to see it). Ewan, along with his broadly affected Southern accent, fails to convince. Fine actor as he can be, when he tries to plays earnest, Ewan is all callow, hand-wringing innocence. He seems too squeaky clean and boyish. You fail to see anything in his performance of the blarney that Albert Finney later displays in his take on the character. Indeed, try as you might, you fail to see any connection between the younger Ewan in the flashbacks and the older Albert Finney in the present-day scenes.
The sparkling Jessica Lange is cast opposite as his wife, although Burton fails to give her a scene that allows her the opportunity to open up. Alison Lohman is well cast as the younger version of Jessica Lange, even if her hair looks obviously dyed. Unfortunately the hole that she leaves in the romantic scenes is that she looks all of about fifteen throughout and you cannot help but think as Ewan McGregor romances her that there seems something decidedly indecent about he (a man of 32) making out with someone who looks so young.
Tim Burton's other films of genre interest include the kitsch Pee-Wee's Big Adventure (1985); the bizarre ghost story Beetlejuice (1988); Batman (1989); the genteel artificial boy fairy-tale Edward Scissorhands (1990); Batman Returns (1992); Ed Wood (1994), a biopic of the world's worst director; the alien invasion comedy Mars Attacks! (1996); the ghost story Sleepy Hollow (1999); the remake of Planet of the Apes (2001); Charlie and the Chocolate Factory (2005); the stop-motion animated Gothic Corpse Bride (2005); the horror musical Sweeney Todd: The Demon Barber of Fleet Street (2007); Alice in Wonderland (2010); the film remake of the tv series Dark Shadows (2012) the stop-motion animated Frankenweenie (2012); Miss Peregrine's Home for Peculiar Children (2016); and the live-action remake of Dumbo (2019). Burton also produced Henry Selick's darkly brilliant stop-motion animated fantasies The Nightmare Before Christmas (1993) and James and the Giant Peach (1996); as well as the live-action conte cruel Cabin Boy (1994), Batman Forever (1995), the animated 9 (2009), Abraham Lincoln, Vampire Hunter (2012) and Alice Through the Looking Glass (2016). The Death of "Superman Lives": What Happened? (2015) is a fascinating documentary about Burton's failed Superman Lives project.
---
---