---
Crew
Director – Christian Alvart, Screenplay – Ray Wright, Producers – Steve Golin & Kevin Misher, Photography – Hagen Bogdanski, Music – Michl Britsch, Visual Effects Supervisor – Chris Watts, Visual Effects – Hy*drau*lx (Supervisor – Erik Liles) & Rainmaker (Supervisor – Steve Hodgson), Additional Visual Effects – At the Post. Inc, Lola Visual Effects (Supervisor – Edson Williams) & Pacific Title and Digital, Special Effects Supervisor – Bob Comer, Production Design – John Willett. Production Company – Misher Films/Anonymous Content.
Cast
Renee Zellweger (Emily Jenkins), Jodelle Ferland (Lillith Sullivan), Ian McShane (Detective Mike Barron), Bradley Cooper (Douglas Ames), Callum Keith Rennie (Edward Sullivan), Adrian Lester (Wayne), Kerry O'Malley (Margaret Sullivan), Cynthia Stevenson (Nancy), Alexander Conti (Diego Ramirez)
---
Plot
Child social worker Emily Jenkins is asked to look into the case of 10 year-old Lillith Sullivan. Interviewing Lillith's parents, Emily believes that something is wrong but is unable to pinpoint what. She then receives an urgent phone call for help from Lillith in the middle of the night. Emily bursts into the house accompanied by police to find Lillith's parents attempting to set her alight in the oven. They are arrested and Lillith placed into the care of social services. Lillith begs to come and stay with Emily and Emily is moved to take out temporary custody papers on her. However, after Lillith moves in, people start being killed in bizarre ways. Emily is disturbed to find that just before the various deaths phone calls have come from her house and starts to believe that Lillith is somehow responsible. Lillith's father claims that she has been born without a soul and is evil. Emily becomes increasingly fearful as Lillith starts to show her true self and invades Emily's dreams and deepest fears.
---
Case 39 is a variant on the mini-genre of psychopathic or evil children thrillers. The genre began with the classic Academy Award-winning The Bad Seed (1956) and has progressed through the likes of Night Hair Child (1975), Who Can Kill a Child? (1976), The Godsend (1980), Bloody Birthday (1981), Mikey (1992), The Good Son (1993), Relative Fear (1994), Daddy's Girl (1996), Joshua (2007), We Need to Talk About Kevin (2011), The Boy (2015) and Better Watch Out (2016).
Indeed, where I live, Case 39 came out two weeks before the almost identically themed Orphan (2009). The minor difference is that here the psychopathic young child theme, which in all of the above is conducted as a mundane psycho-thriller, has been given supernatural overtones, which pushes Case 39 into the same territory as demonic children films like The Exorcist (1973) and The Omen (1976). Although these supernatural elements are not something the film ever chooses to explain – at most, we get father Callum Keith Rennie saying that the child was born without a soul but no greater explanation than that.
Case 39 is the English-language debut from German director Christian Alvart, who first appeared with the intriguingly strange sounding Curiosity & the Cat (1999) and then gained promising exposure with the well-received serial killer film Antibodies (2005). Christian Alvart is shaping up as a genre director, a matter of months later signing onto the interesting sf film Pandorum (2009) and the subsequent German-language serial killer thriller Cut Off (2018) and the pandemic tv series Sløborn (2020- ), while he has also produced Alien Invasion: S.U.M.1 (2017). Case 39 is an original script from Ray Wright who had previously written the English-language remake of Pulse (2006) and the remake of The Crazies (2010).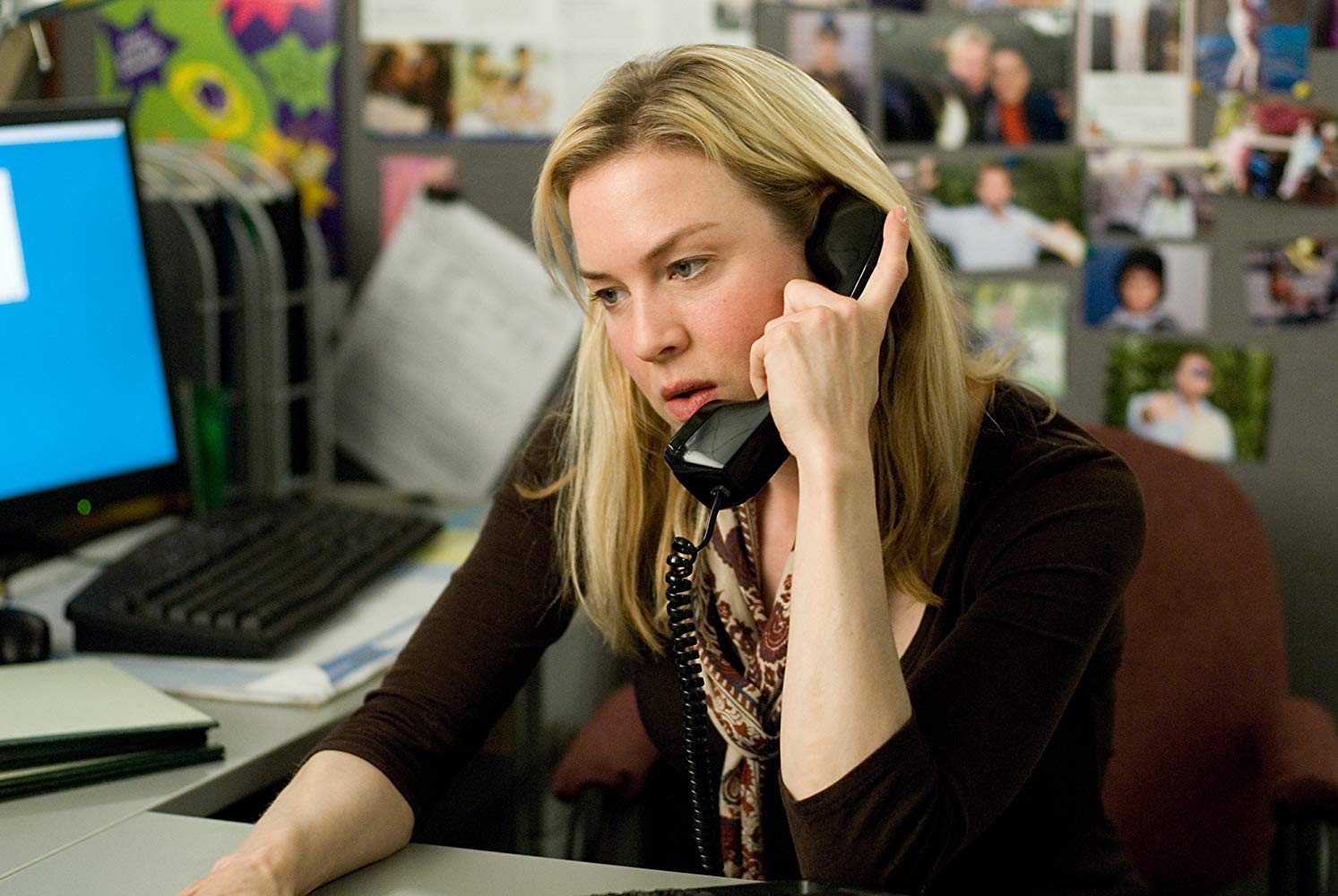 There is nothing particularly remarkable about the script and in any other director's hands, Case 39 could have been just another routine evil child film. If nothing else, Case 39 has been written with a dislike of child social workers. You could almost construe a mundane version of the story that was less about an evil child and centred more around the dark irony of the helpful platitudes that both Renee Zellweger's social worker and Bradley Cooper's child psychologist mouth being nastily visited back on them.
What elevates Case 39 above being a routine B movie is the often subtle and effective direction from Christian Alvart and the performances of Renee Zellweger and Jodelle Ferland. The role of Emily is not one that requires any vast acting stretches for an actress so it is to some surprise than an A-list name like Renee Zellweger takes the part, where she certainly delivers it with a good deal of convincing empathy and fraught terror. I had noticed Jodelle Ferland before, in particular her fine performance in Terry Gilliam's Tideland (2005), and Case 39 confirms her as one of the finest young actresses of the moment. Particularly alarming here is her ability to switch between plaintive innocence and calculating malevolence.
Christian Alvart vies between shocks that come on a psychological level and more visceral appearances. One of the most effective scenes is where child psychologist Bradley Cooper is interviewing Jodelle Ferland and she suddenly turns his words around and starts interviewing him. The disturbingly knowing intelligence that Ferland suddenly shows proves decidedly unsettling. Indeed this scene, which only consists of an exchange across a table, has far more spooky effectiveness than the more visceral subsequent scene where Bradley Cooper is overrun by a swarm of wasps in his bathroom.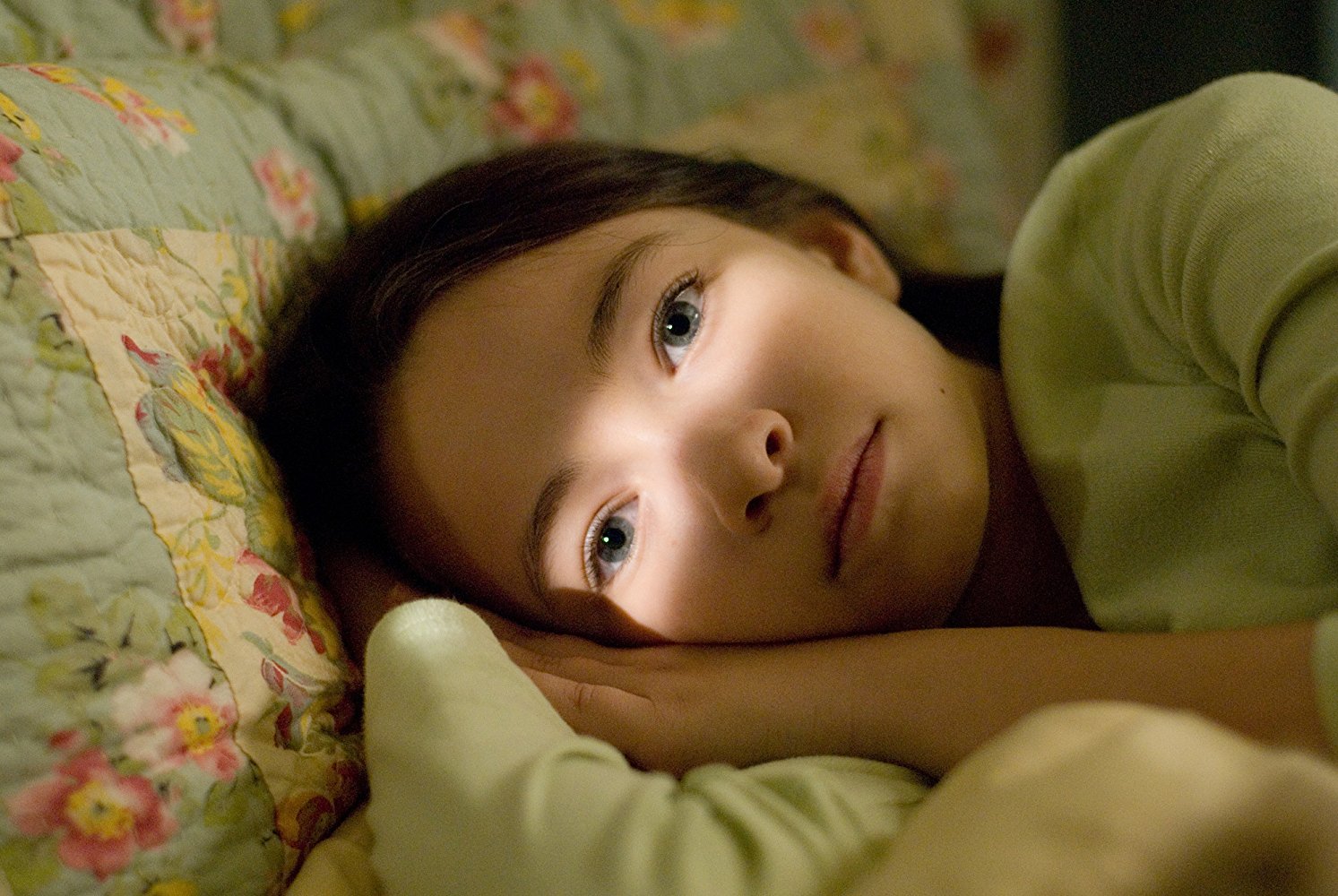 Christian Alvart also conducts some well worthwhile scenes with Renee Zellweger flipping between reality and illusion – imagining she is in a suddenly plummeting elevator, before the door calmly opens like nothing has happened; or a scene where her supervisor (Adrian Lester) hands her a phone and then starts to be attacked, before an abrupt pullback to show she is alone in a darkened office with no more than an empty chair spookily turning on its own at a nearby cubicle. One of the most effective scenes is where Renee Zellweger locks herself in her room, screwing the door shut and hiding under the bed as something starts battering at the door, smashing it off its hinges and then casually tossing aside the heavy furniture she has barricaded up against it, before Jodelle Ferland's sweet, innocently smiling face pops under the bed and asks her what she is doing there.
These scenes work well on a psychological level that toys with the mind like classic works such as Cat People (1942) and Night of the Demon/Curse of the Demon (1957). The film does not need more visceral shocks like Jodelle Ferland's momentarily morphing into demonic visages or she as a bloodied figure pursuing Renee Zellweger down the street – one suspects these were inserted more as box-office dictates so as to give the film something more overt for modern audiences.
For reasons unknown, Case 39 was seen around much of the world in late 2009 but did not appear in US release until one year later in October 2010 where it died a miserable death at the box-office and received some terrible reviews. It is certainly a better film that this reception deemed it. With the box-office failure of both Case 39 and Pandorum, Christian Alvart subsequently returned to work in Germany.
(Winner for Best Supporting Actress (Jodelle Ferland) at this site's Best of 2009 Awards).
---
---