---
Crew
Director/Screenplay – Brad Anderson, Producer – Susan A. Stover, Photography – Terry Stacey, Music – Evan Lurie, Production Design – Susan Block. Production Company – Accidental Productions.
Cast
Marisa Tomei (Ruby Weaver), Vincent D'Onofrio (Sam Deeds), Nadia Dajani (Gretchen), Holland Taylor (Maggie Ann Ford), Sean Gullette (Mark), Tovah Feldshuh (Lillian Weaver), Jose Zuniga (Jose)
---
Plot
After dating a string of problem men, New Yorker Ruby Weaver meets and falls in love with the strange hospital orderly Sam Deeds and he moves in with her, all within the space of a week. Ruby soon finds peculiar things about Sam – that he seems unfamiliar with many everyday things. When she presses him for information, Sam tells her that he is a time-traveller from the year 2470. He was raised by parents who were anachronists out of step with the rest of society. He fell in love with her picture and made an illegal 'backjump' to come back in time and be with her. At first Ruby thinks that Sam is crazy but then learns to accept it as a private little game they share. Sam then starts to tell her that he is trying to prevent her imminent death.
---
Director Brad Anderson first emerged with the slacker comedy The Darian Gap (1996) and then the successful independent feature Next Stop Wonderland (1998). Subsequent to this, Anderson would go onto make the likes of the fine horror film Session 9 (2001), the arthouse success of The Machinist (2004), the thriller Transsiberian (2008), the last people on Earth drama Vanishing on 7th Street (2010), the 911 call thriller The Call (2013), the asylum horror Eliza Graves/Stonehearst Asylum (2014), the international thriller Beirut (2018), the medical horror Fractured (2019) and the horror film Blood (2022). While always remaining within the boundaries of the indie film, Brad Anderson is proving to be a versatile genre-hopping director. Happy Accidents is a time travel romantic comedy.
Of course, you have to dissociate Happy Accidents from the genre clichés associated with either the romantic comedy or the time travel film. Happy Accidents is not, for instance, a predictable sudsy romantic comedy that might topline Drew Barrymore or Julia Roberts. This is a romantic film with indie sensibilities and comes remarkably free of the sentiment and mawkishness that overflows mainstream counterparts. It is a film that feels amazingly free and not affected in any way. Both here and in Session 9, Brad Anderson demonstrates a great ability to write thoughtfully penetrating character analysis. There is a particularly haunting soliloquy from Tovah Feldshuh as Marisa Tomei's mother about holding onto passion before it goes away. Anderson also demonstrates a wryly humourous and spot-on ability to get inside the head of the modern single woman, he being aided considerably by a fine performance from Marisa Tomei.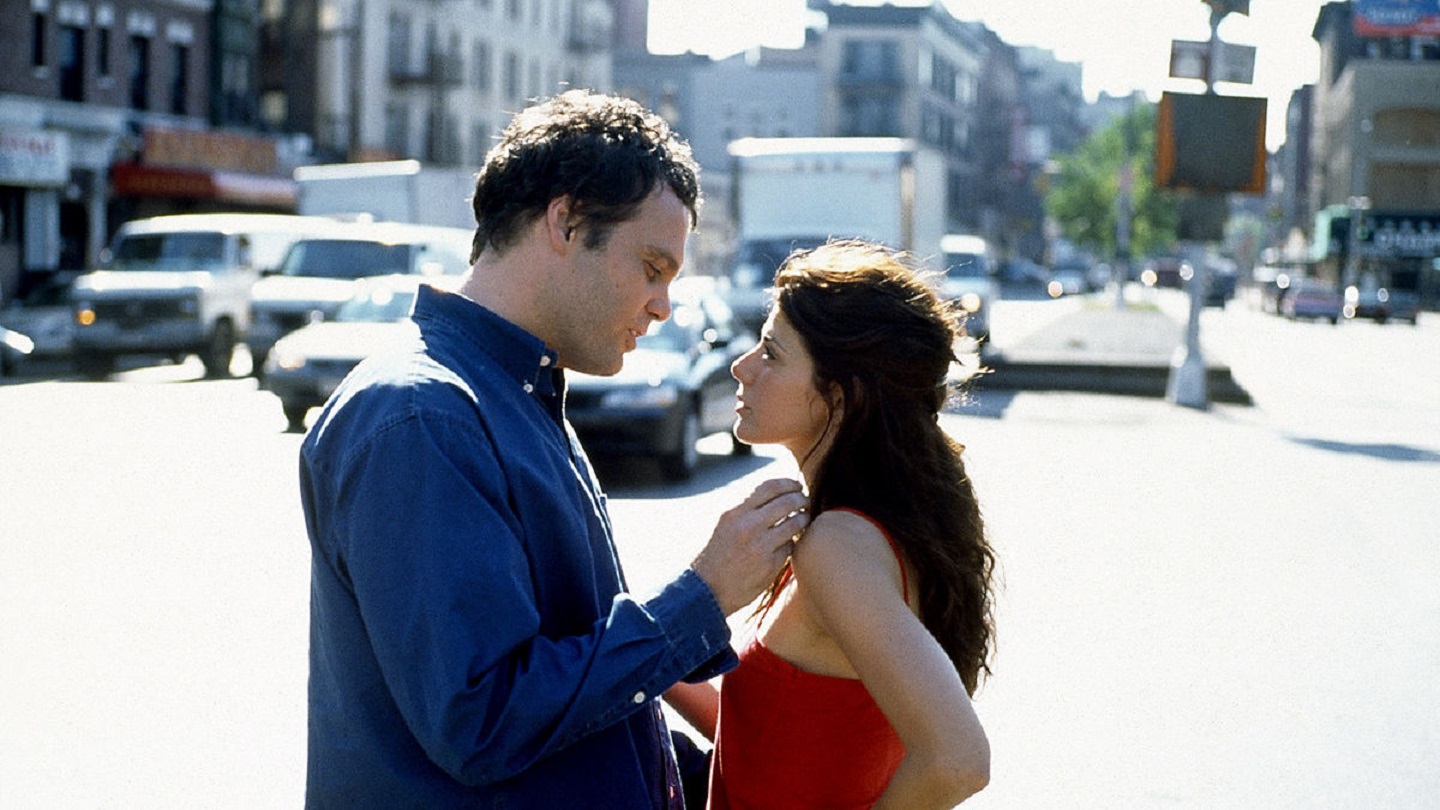 Nor is Happy Accidents a time travel film that falls into any of the easy categories established by bubbly pop culture comedies like Back to the Future (1985), Bill and Ted's Excellent Adventure (1989) or the slambang action approach of The Terminator (1984) and their various imitators. The closest comparison might be the conceptually complex time paradox story of Twelve Monkeys (1995) – certainly the idea of the time traveller focusing on an emotionally important image from the past and the time paradox ending here resemble Twelve Monkeys in a number of ways. Although the films that Happy Accidents most resembles are Man Facing Southeast (1986) and Friendship's Death (1987). These are what one might call existential visitor films. They are usually two person dramas wherein one party makes fantastical claims – to be an alien visitor in Man Facing Southeast, an alien android ambassador in Friendship, a time traveller here – and the entire film hovers in a place of indeterminacy never letting us be sure whether this claim is true or the claimant is merely deluded.
Happy Accidents happily avoids any of the plotting models of most time travel films – at least until the clever ending – and for the greater part is a character drama playing on a fish-out-of-water sense of humour. If nothing else, Brad Anderson gives what must be a unique first for a time travel film – an explanation of the theory of time travel carried out as a seduction.
(Nominee Best Actress (Marisa Tomei) at this site's Best of 2000 Awards).
---
---