---
USA. 1997.
Crew
Director – Boyd Kirkland, Screenplay/Producers – Boyd Kirkland & Randy Rogel, Music – Michael McCuiston, Animation Supervisor – Kevin Kipper. Production Company – Warner Brothers.
Voices
Kevin Conroy (Batman/Bruce Wayne), Michael Ansara (Mr Freeze/Victor Fries), Loren Lester (Robin/Dick Grayson), Mary Kay Bergman (Batgirl/Barbara Gordon), George Dzundza (Dr Gregory Belson), Bob Hastings (Commissioner Gordon), Rahi Azizi (Kunak), Efrem Zimbalist Jr (Alfred Pennyworth), Dean Jones (Dean Arbagast)
---
Plot
A Navy submarine surfacing from under the icepack in the Arctic breaks into the cave where Mr Freeze keeps the cryogenically preserved body of his beloved wife Nora, damaging her container. Mr Freeze travels to Gotham City where a doctor determines that she must have an organ transplant in order to survive. However, she has a rare blood type and there are problems in finding a donor. Mr Freeze decides to abduct another woman with the same blood type. Without realizing it, the woman he chooses is Commissioner Gordon's daughter Barbara, alias Batgirl. When Mr Freeze abducts Barbara, Batman and Robin must go into action to rescue her.
---
Batman and Mr Freeze: SubZero was the second of the films spun off from the animated tv series Batman (1992-4). The original intention was that the Batman animated films, beginning with Batman: Mask of the Phantasm (1993), would appear theatrically in the years in between the live-action Batman films. As such, Batman and Mr Freeze: SubZero was intended as a companion piece to the live-action Batman & Robin (1997) where Mr Freeze featured as a villain. However, Mask of the Phantasm was a box-office disaster and Batman and Mr Freeze was instead only released to video, even though it has clearly been designed for theatrical format.
The sad truth about the Batman franchise is that at the point that the animated films started coming out – 1993 onwards – while they were only intended to keep up interest in between the live-action films, they were in fact better than any of the live-action films being made after Tim Burton dropped out of the series. Batman and Mr Freeze: SubZero is a far better film and treats its characters and the series mythology with far greater respect than anything that was in its live-action companion piece Batman & Robin, which is simply one of the worst films ever made, and the preceding live-action entry Batman Forever (1995).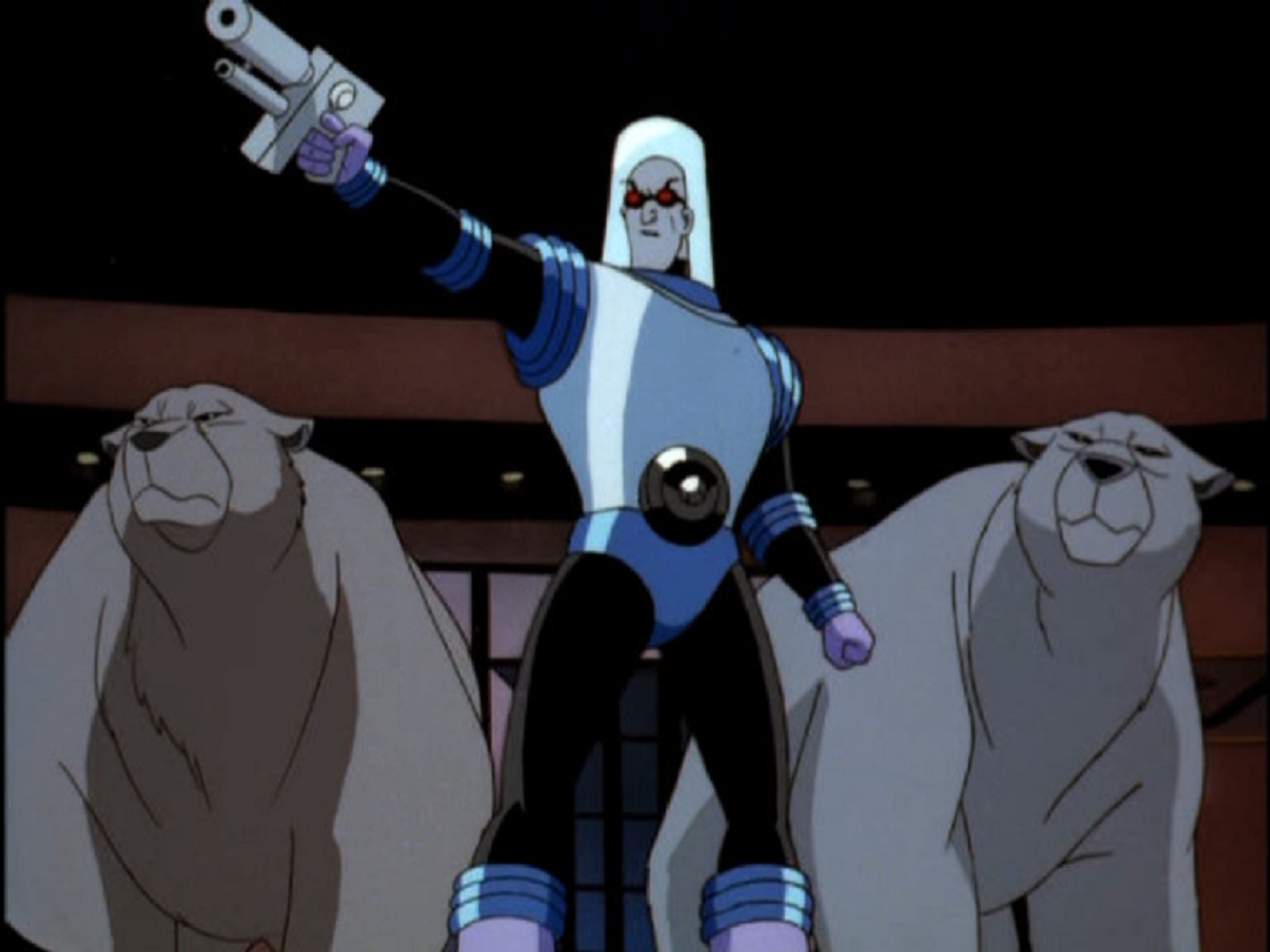 Like Mask of the Phantasm, Batman and Mr Freeze: SubZero stages some immensely exciting action sequences – Mr Freeze menacing a restaurant of people with polar bears; an exciting getaway in an armoured van with Robin conducting a breathtaking leap across a barricade of crashed vehicles; the climactic escape from a burning oil rig. It is only at the climax that the film falters somewhat and fails to build to a big showdown but instead turns Mr Freeze into a good guy (although the complexities of the team-up are quite good). The film also makes wonderful use of colour, particularly during the opening moments, which make striking contrast between the blues of Mr Freeze's polar fortress of solitude and the reds of the submarine interior. There are some nice 3D pans through the Gotham architecture, although the film is not as lavish in scale as Mask of the Phantasm.
The subsequent animated Batman films were:– The Batman Superman Movie: World's Finest (1998), Batman Beyond: Return of the Joker (2000) and Batman: Mystery of the Batwoman (2003). producer Bruce Timm then launched the DC Universe Original Animated Movies, which feature several Batman films:-  Superman/Batman: Public Enemies (2009), Batman: Under the Red Hood (2010), Superman & Batman: Apocalypse (2010), Batman: Year One (2011), Batman: The Dark Knight Returns Part I (2012), Batman: The Dark Knight Returns Part II (2013), Batman: Assault on Arkham (2014), Son of Batman (2014), Batman vs. Robin (2015), Batman: Bad Blood (2016), Batman: The Killing Joke (2016), Batman and Harley Quinn (2017), Batman: Gotham By Gaslight (2018) and Batman: Hush (2019), as well as Batman: Gotham Knight (2008), a compilation of anime Batman shorts. There is also The Batman vs. Dracula (2005), although this is a film spinoff from a different animated series The Batman (2004-8) and is unrelated.
---
Trailer here
---