---
Crew
Director/Screenplay – Zoe Lister-Jones, Producers – Jason Blum, Lucy Fisher & Douglas Wick, Photography – Hillary Spera, Music – Heather Christian, Visual Effects – Crafty Apes Studio (Supervisor – Gabriel Sanchez), Ingenuity Studios (Supervisor – Oliver Taylor) & Stargate Studios (Supervisor – Adam Ealovega), Special Effects Supervisor – Mark Ahee, Prosthetics Supervisor – Steve Newburn, Production Design – Hillary Gurtler. Production Company – Columbia/Blumhouse/Red Wagon Productions.
Cast
Cailee Spaeny (Lily Schechner), Gideon Adlon (Frankie), Lovie Simone (Tabby), Zoey Luna (Lourdes), David Duchovny (Adam Harrison), Michelle Monaghan (Helen Schechner), Nicholas Galitzine (Timmy Andrews), Julian Grey (Abe Harrison), Charles Vandervaart (Jacob Harrison), Donald Maclean Jr. (Isaiah Harrison), Hannah Gordon (Ashley), Chris Tomassetti (Jeremy), Fairuza Balk (Nancy Downs)
---
Plot
Teenager Lily Schechner joins her mother Helen as she moves in with her new partner Adam Harrison, a successful men's rights writer and lecturer, and his three sons. On her first day in her new high school, Lily suffers the embarrassment of her period leaking through her clothes in class. Three other girls, Frankie, Tabby and the trans Lourdes, come to her aid as she hides in the bathroom. The three are witches and realise that Lily is the fourth point of the compass that they have been seeking to complete their coven. As Lily is introduced to the rituals, they find that together they are able to conduct powerful magic. Timmy Andrews has been tormenting Lily in class and so they break into his room and conduct a spell whereupon Timmy suddenly becomes a model of feminine sensitivity. Lily forms an attraction to the new Timmy but when he commits suicide, the others realise that their powers have dark consequences.
---
The Craft (1996) with its tale of teenage witches proved a modest success when it came out. I didn't think it a particularly memorable film at the time but it is said to have gained a cult following over the years. Its' premise has influenced several other works, in particular tv's Charmed (1998-2006), while The Witch Files (2018) was a homage and The Covenant (2006) a version with teenage male witches. This is a sequel that has been mounted by Blumhouse whose name has become near ubiquitous in horror throughout the 2010s. (See below for Blumhouse's other films). Original director Andre Fleming is present here as an executive producer, while the end of the film contains a surprise cameo from one of the original quartet of witches.
The Craft: Legacy comes from Zoe Lister-Jones who has had a number of acting credits since the 2000s, usually in supporting roles on tv and assorted films. She had previously directed/written/starred in the comedy Band Aid (2017), as well as written the scripts for a number of films directed by her husband Daryl Wein with Sex Positive (2008), Breaking Upwards (2009), Consumed (2015), White Rabbit (2018) and one other genre work with the upcoming End of the World film How It Ends (2021).
Blumhouse has been one of the Hollywood production companies at the forefront of the Woke politics sea change that has overtaken Hollywood since 2017. Sometimes Blumhouse's efforts come with an unerring brilliance in this regard such as giving Jordan Peele opportunity to launch his directorial career with Get Out (2017). Other times it feels more as though Jason Blum was recruiting his creative talent out of people who had come directly from a protest march all fired up with rhetoric about determining to demolish the patriarchy and white privilege, restore gender and racial disparity and to lecture an audience about it in no uncertain terms. This resulted in the ugly and misandrist Black Christmas (2019), a remake of a horror film that had zero interest in being a horror film and seemed far more interested in standing on a soapbox and shrilly lecturing an audience about gender politics.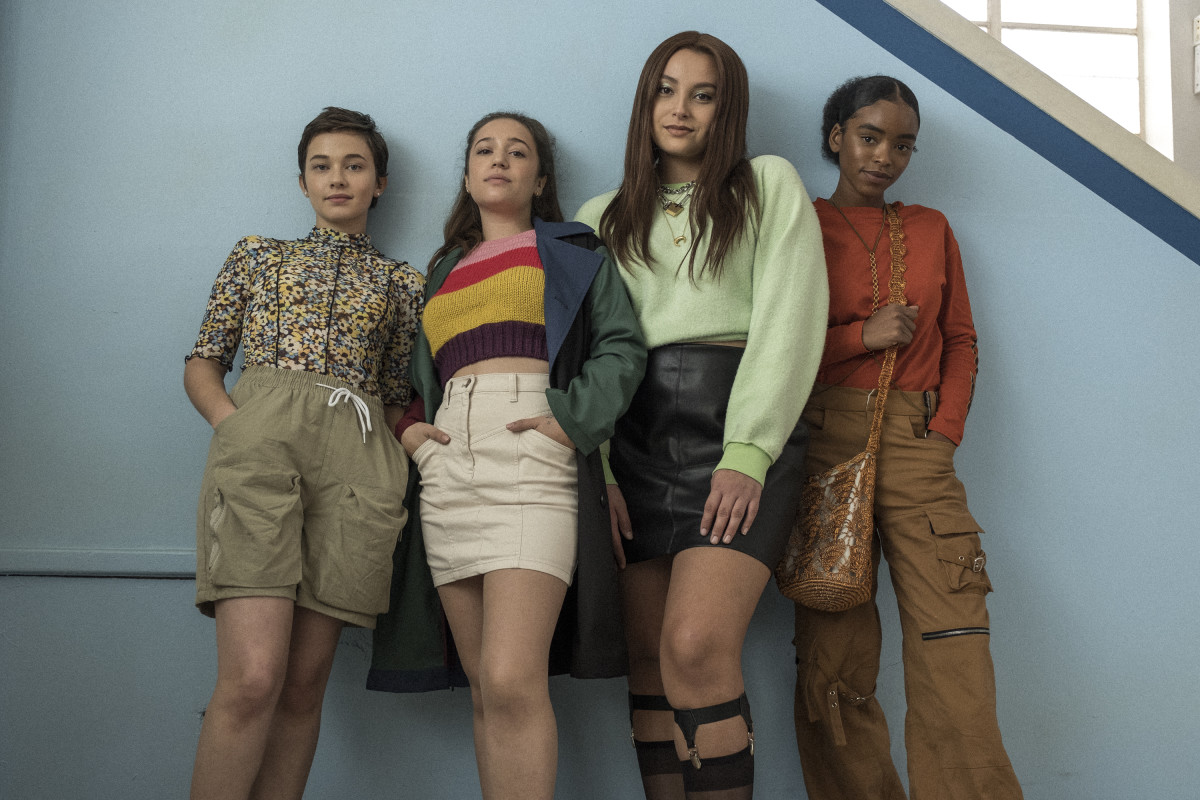 The original The Craft was nothing any more complicated than being a film about witchcraft made for the teen demographic. The first indication that this might no longer be the case with The Craft: Legacy comes after being introduced to David Duchovny and we see that he has written a book called Hallowed Masculinity and is a touring lecturer on Men's Rights. There is the sinking feeling that The Craft has been similarly co-opted into being another Woke politics lecture here – it is after all a film that manages in seeming straight-face to wind a term like 'heteronormativity' into casual conversation during a party scene.
The original had a plot about one of the girls becoming isolated as she tries to stop the other three after they become drunk with power, resulting in a war between them. This briefly features a similar but slightly different plot where the others turn against point-of-view character Cailee Spaeny, seeing that she has used her powers for selfish ends and bind her. However, rather than featuring a plot about the battle between black and white uses of magic, this casts the conflict across gender lines with a climax that pits the four girls against evil warlock David Duchovny.
More to the point, this has become a film about good witchcraft, as represented by the feminine, and evil witchcraft, which is emblematic of toxic masculinity. On the side of evil witchcraft, David Duchovny is associated with the Men's Rights movement, can be seen that beneath being Michelle Monaghan's ideal man that he is controlling and authoritarian. Not to mention that he comes out with lines about male sovereignty and tells the witches "We [men] are your rulers and kings." Aside from his sons who get almost no distinguishing feature, the only other good male characters are ones that are in effect feminised (or at least break with heteronormative gender roles) – Timmy who is affected by a spell to turn from bully to sensitive and opens up about his same sex attractions, while one of the four girls is now trans (cast with real-life trans activist Zoey Luna) ie. is male-born and has embraced her feminine identity.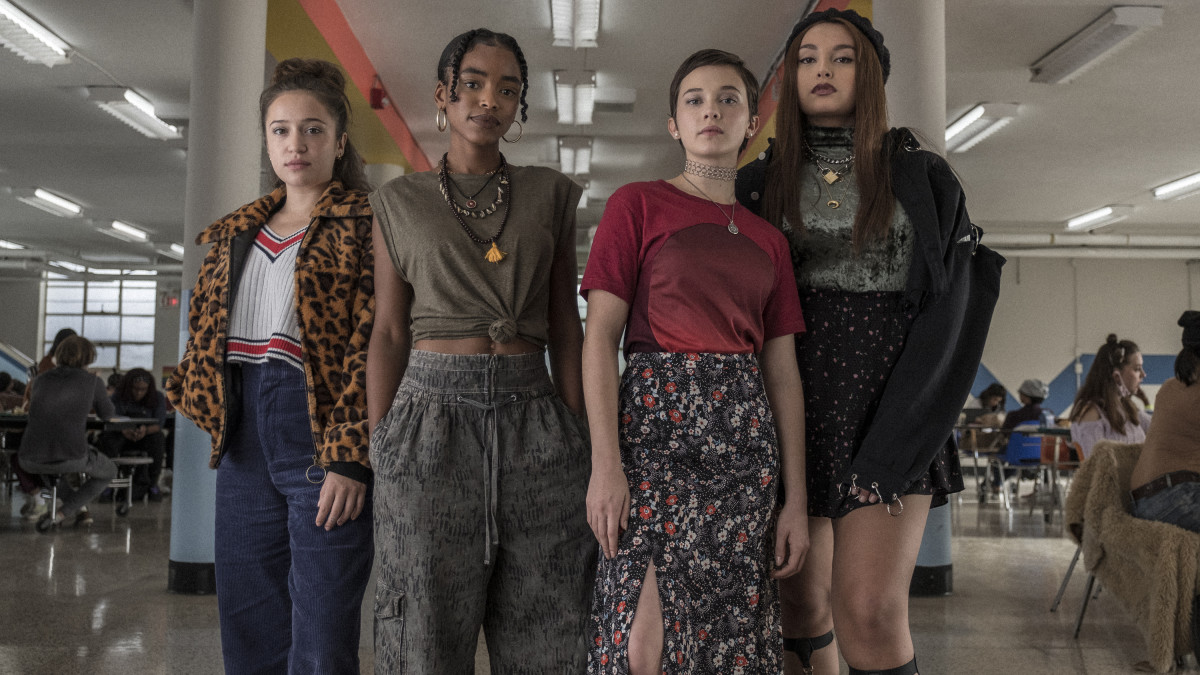 For all its politicisation of the original, I didn't find The Craft: Legacy as excruciating a viewing experience as Black Christmas was. The most amusement the film has is with the character of Timmy played by Nicholas Galitzine who starts out as a bullying jerk until he has a spell cast on him. The rather funny scenes that follow are seeing him become an epitome of male sensitivity, spouting Woke catchphrases. The film then diverts off into showing a surprisingly sincere confession about his sexually-conflicted issues and then an attraction between he and Cailee Spaeny, which works nicely.
One of the other reasons in the film's favour is Cailee Spaeny who had earlier made an impressive turn (playing a teenage guy) in Devs (2020), who gives a bright and intelligent performance and clearly has a future ahead of her. Surprisingly, unlike the original, the other three witches all give anonymous performances and have little in the way of individual colour or character.
Moreover, Zoe Lister-Jones seems surprisingly uninterested in depicting the magic at work. There's a few scenes with the witches stilling time (a trick the original quartet never had) and a montage of them conducting tricks at school. However, these seem to have been slung together with half-hearted effort ie. Lister-Jones sets scenes up and but never concerns herself with a dramatic payoff.
Jason Blum and his Blumhouse production company have produced a number of other genre films including:- Hamlet (2000), Paranormal Activity (2007) and sequels, Insidious (2010) and sequels, Tooth Fairy (2010), The Bay (2012), The Lords of Salem (2012), The River (tv series, 2012), Sinister (2012) and sequel, Dark Skies (2013), Oculus (2013), The Purge (2013) and sequels, the tv mini-series Ascension (2014), Creep (2014), Jessabelle (2014), Mercy (2014), Mockingbird (2014), Not Safe for Work (2014), Ouija (2014) and sequel, 13 Sins (2014), The Town That Dreaded Sundown (2014), Unfriended/Cybernatural (2014), Area 51 (2015), The Boy Next Door (2015), Curve (2015), The Gallows (2015), The Gift (2015), Jem and the Holograms (2015), The Lazarus Effect (2015), Martyrs (2015), Visions (2015), The Visit (2015), The Darkness (2016), Hush (2016), Incarnate (2016), The Veil (2016), Viral (2016), Amityville: The Awakening (2017), Get Out (2017), Happy Death Day (2017), The Keeping Hours (2017), Split (2017), Stephanie (2017), Bloodline (2018), Cam (2018), Delirium (2018), Halloween (2018), Seven in Heaven (2018), Truth or Dare (2018), Upgrade (2018), Black Christmas (2019), Ma (2019), Prey (2019), Don't Let Go (2019), Sweetheart (2019), Black Box (2020), Fantasy Island (2020), Freaky (2020), The Hunt (2020), The Invisible Man (2020), Nocturne (2020), You Should Have Left (2020), Black As Night (2021), The Black Phone (2021), Dashcam (2021), Firestarter (2022), M3gan (2022), Mr Harrigan's Phone (2022), Nanny (2022), Soft & Quiet (2022), Run Sweetheart Run (2022), Sick (2022), They/Them (2022), The Visitor (2022), Torn Hearts (2022), Unhuman (2022), The Exorcist: Believer (2023), Five Nights at Freddy's (2023), There's Something Wrong With the Children (2023) and Totally Killer (2023).
---