---
Crew
Director – John Woo, Screenplay – Chuck Pfarrer, Based [Uncredited] on the Short Story The Most Dangerous Game by Richard Connell, Producers – Sam Daniel & James Jacks, Photography – Russell Carpenter, Music – Graeme Revell, Special Effects Supervisor – Dale Martin, Production Design – Phil Dagort. Production Company – Alphaville/Renaissance Pictures.
Cast
Jean-Claude Van Damme (Chance Boudreaux), Lance Henriksen (Emil Fouchon), Yancy Butler (Natasha Binder), Arnold Vosloo (Pik Van Cleef), Kasi Lemmons (Carmine Mitchell), Wilford Brimley (Uncle Douvee), Elliott Keener (Randall Poe), Willie Carpenter (Elijah Roper)
---
Plot
Natasha Binder arrives in New Orleans in search of her missing homeless father. She hires unemployed seafarer Chance Boudreaux as bodyguard in her search. They discover that her father has become the victim of a criminal organization that arranges human hunting as a sport for wealthy individuals. As their search draws the group's attention, the organization decide they want Boudreaux as the next target in the game.
---
Hard Target is an uncredited remake of Richard Connell's short story The Most Dangerous Game (1924). This was filmed most famously as The Most Dangerous Game (1932) and subsequently as A Game of Death (1945) and Run for the Sun (1956) and subsequently as The Most Dangerous Game (2017). The basic idea of The Most Dangerous Game concerns a man who is shipwrecked on an island where he becomes the unarmed prey hunted by a Russian count for sport. The Most Dangerous Game has led to other film variants such as Turkey Shoot/Escape 2000 (1983), Slave Girls from Beyond Infinity (1987), Predator (1987), Star Hunter (1995) and The Condemned (2007), Darkweb (2016) and Happy Hunting (2017); even The Hunt (2020) that has liberals hunting conservatives.
The story has been vastly changed by the time of Hard Target – the island location is transferred to New Orleans and Count Zaroff, the big game hunter who pursued humans for the pleasure, is changed to an international cartel that arranges human hunting as a sport. It is interesting to note how the role of the hunter has managed to change to fit the times – originally Zaroff was a Russian noble emerged from the decadence of post-War Europe. In both the 1945 and 1956 remakes, Zaroff becomes a Nazi; in Turkey Shoot, the villain becomes the ruling elite of an oppressive totalitarian political system; in The Condemned, reality tv was added to the mix; and here, in an accurate pinpointing of the 1990s American economic divide, the villain is a capitalist who is ruthlessly exploiting the homeless.
The story has also now become, more so than any other previous version, a pure action film. Around the time that Hard Target came out, there were several other action films also featuring the theme of people being hunted for sport by a rich private cartel with the likes of Death Ring (1993), Surviving the Game (1994) and The Eliminator (2004).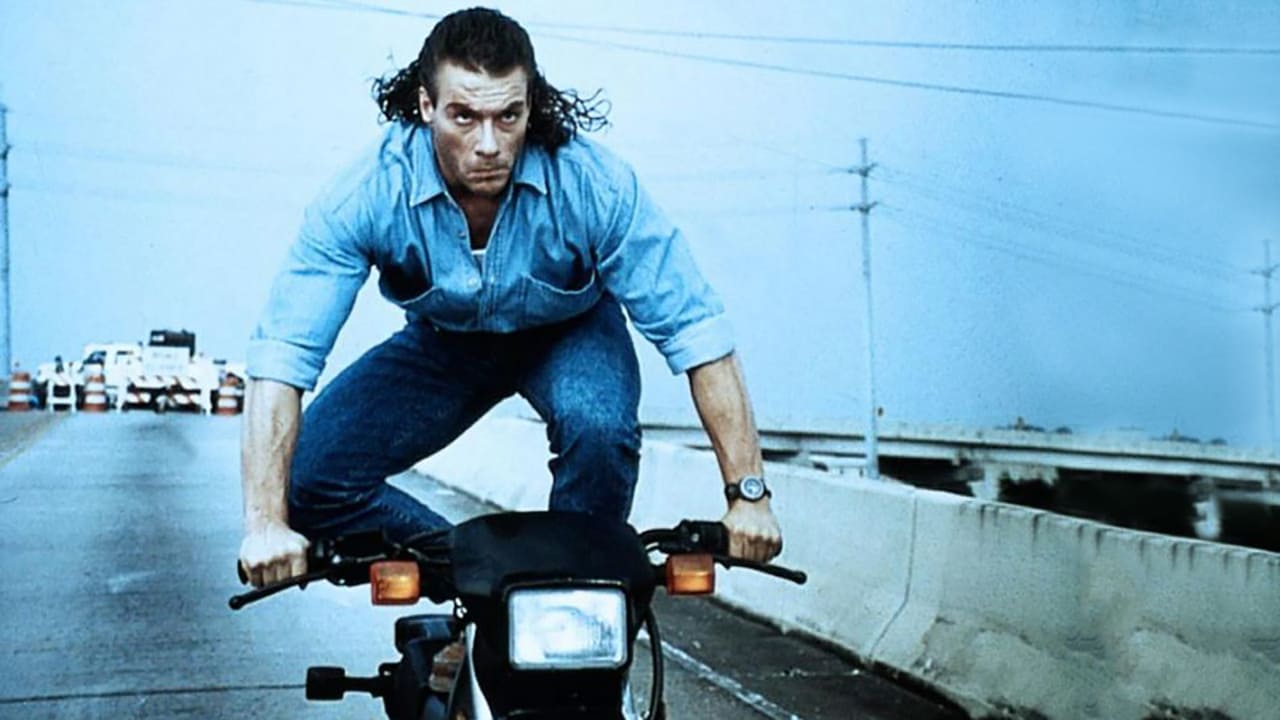 Behind the helm of Hard Target is Hong Kong action director John Woo. Back in Hong Kong, John Woo helmed such films as A Better Tomorrow (1986), The Killer (1989) and Hard-Boiled (1992), which won some of the most stunning rave reviews ever accorded a newly discovered talent. Under the canny aegis of Sam Raimi, John Woo made his big budget Hollywood debut with Hard Target. It was not to all accounts a happy experience for Woo who had to make considerable compromise in toning down his stylistics.
Nevertheless, the results on display are striking. John Woo gives the action a gutsy stylism rather than the posturing macho bravado that Jean-Claude Van Damme is usually associated with. Contrary to most action films, everything is played straight and without campy quips. Some of John Woo's set-ups are stunning – slow-motion shots where one can see feet connecting with heads in mid-air; one shot where a barrel is kicked up in slow-motion and explodes like a guided missile as it is shot at; Van Damme crashing a motorbike into an oncoming car and doing a forward-roll over the roof. Woo imbues Hard Target with an extraordinary style where the kinetic power of every movement is felt.
Hard Target is certainly the one of best films that Jean-Claude Van Damme has ever made – which is not saying much. On the other hand, it is one of John Woo's weaker. Woo does seem compromised in his violence by having to make a film in the American mainstream – he is unable to show Arnold Vosloo slicing off Elliott Keener's ear, and has to cut away when Keener's head is blown off in his car at shotgun point.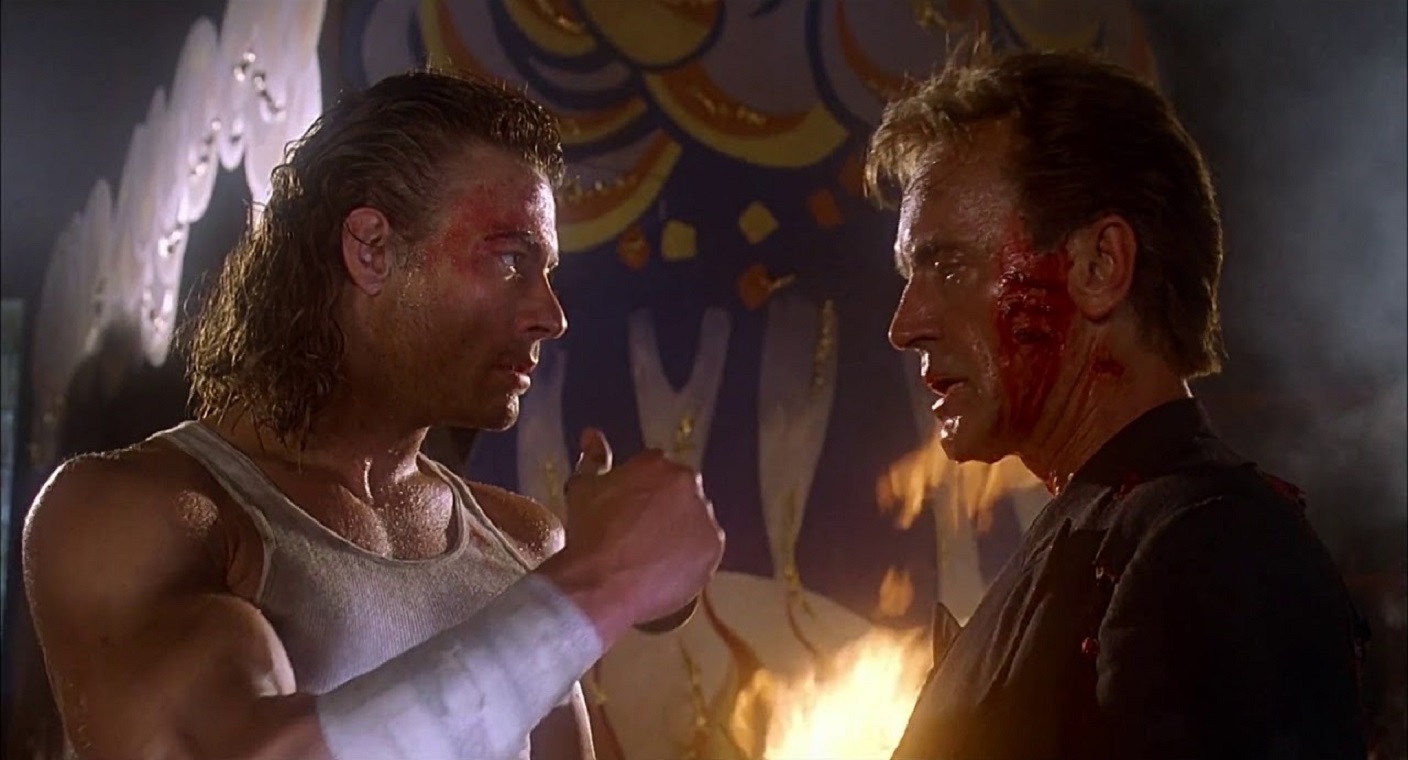 Among the cast, Jean-Claude Van Damme is his usual self – more like an android created as an exercise in studied handsomeness and perfect martial arts moves than an actor. Yancy Butler's heroine could be wallpaper for all the impression she makes on the film. Best of the performances comes from Lance Henriksen who plays the equivalent of the Zaroff role with a clipped emotionlessness, appreciative of the hunt, the economics of his business and the finer things in life all in one – a most worthy villain.
Hard Target 2 (2016) is a sequel starring Scott Adkins.
John Woo's subsequent Hollywood action films have been of some genre interest, including the nuclear hijacking film Broken Arrow (1995), the body exchange action film Face/Off (1997), the spy thriller Mission: Impossible II (2000) and the Philip K. Dick adaptation Paycheck (2003). Woo also directed an unsold tv pilot The Robinsons: Lost in Space (2004). Woo has also produced the martial arts fantasy Bulletproof Monk (2003), the anime Appleseed Ex Machina (2007) and the Wu Xia film Reign of Assassins (2010).
---
---