---
Crew
Credit Sequence and Interstitials by Sofia Carillo, Producers – Todd Brown & Nick Spicer. Production Company – XYZ Films.
The Box
Crew
Director/Screenplay – Jovanka Vuckovic, Based on a Short Story by Jack Ketchum, Producers – Daniel Bekerman & Karen Shaw, Photography – Ian Anderson, Music – Carly Paradis, Makeup Effects – Traci Loader, Production Design – Anastasia Masaro. Production Company – Scythia Films/Quarterlife Crisis Productions.
Cast
Natalie Brown (Susan Jacobs), Jonathan Watton (Robert Jacobs), Peter Dacunha (Danny Jacobs), Peyton Kennedy (Jenny Jacobs), Michael Dyson (The Man), Ron Lea (Dr Weller)
The Birthday Party
Crew
Director – Annie Clark, Screenplay – Roxanne Benjamin & Annie Clark, Producers – Roxanne Benjamin, Photography – Tarin Anderson, Production Design – Sally Baxter. Production Company – Willowbrook Regent Films/Soapbox Films.
Cast
Melanie Lynskey (Mary), Seth Duhame (David), Sanai Victoria (Lucy), Sheila Vand (Carla), Lindsay Burdge (Madeleine)
Don't Fall
Crew
Director/Screenplay – Roxanne Benjamin, Producers – Roxanne Benjamin & Chris Harding, Photography – Tarin Anderson, Special Effects Supervisor – Rudy Perez, Prosthetics/Makeup Effects – Josh Russell & Sierra Russell, Production Design – Sally Baxter. Production Company – Willowbrook Regent Films/Soapbox Films.
Cast
Breeda Wool (Gretchen), Casey Adams (Paul), Angela Trimbur (Jess), Morgan Krantz (Jay)
Her Only Living Son
Crew
Director/Screenplay – Karyn Kusama, Producer – Travis Stevens, Photography – Patrick Cady, Makeup Effects – Sota FX (Designer – Roy Knyrim), Production Design – Jen Dunlap. Production Company – Snowfort Pictures.
Cast
Christina Kirk (Cora), Kyle Allen (Andy), Mike Doyle (Chet), Brenda Wehle (Principal Jenes)
---
Plot
The Box:– Susan Jacobs is travelling home on the train when her son Danny asks a stranger to look inside a box he is carrying. Back home, Danny stops eating. He starts to wither away while politely insisting that he is no longer interested in eating. Danny also communicates the same condition to Susan's daughter and husband. The Birthday Party:– Mary is getting ready just before the guests arrive for her daughter Lucy's seventh birthday party only to discover her husband David dead in his office. As she tries to hide the body, things starts going wrong. Don't Fall:– A group of friends go camping in the desert. Paul has taken them to an off-limits area near some rocks that contain ancient petroglyphs. After waking from a dream, Gretchen is drawn to the rocks only to become possessed and return to attack the others. Her Only Living Son:– Cora has raised her son Andy on her own but as his eighteenth birthday nears, he becomes troubled. All their lives, they have been pursued by people seeing that Andy has an amazing destiny. As the time nears, Cora struggles to hold onto the son she raised.
---
In recent years, the horror anthology has taken on a new life. In the past, the horror anthology would consist of several tales set around a common theme or else adaptations of an author's work. More recently, we have seen the popularisation of horror anthologies where each of the episodes come from different directorial hands with the likes of Chillerama (2011), The Theatre Bizarre (2011), The ABCs of Death (2012) and sequels, V/H/S (2012) and sequels, The Profane Exhibit (2013), Southbound (2015), Tales of Halloween (2015), Grindsploitation (2016), Holidays (2016), Nightmare Cinema (2018) and Isolation (2021).
It has to be said that women are underrepresented as creative talents in the horror genre. (Although it could also be said of any other genre that women are underrepresented as directors). In regard to this site, for example, women would be responsible for at generous best 5% of the material reviewed. Certainly there have been some notable examples of women-directed horror output – Amy Jones with The Slumber Party Massacre (1982), Kathryn Bigelow with Near Dark (1987), Rachel Talaly with Freddy's Dead: The Final Nightmare (1991), Holly Dale with Blood & Donuts (1995), Jennifer Kent with The Babadook (2014), Ana Lily Amirpour with A Girl Walks Home Alone at Night (2014). Not to mention multiple returnees such as Stephanie Rothman, director of Blood Bath (1966) and The Velvet Vampire (1971); Katt Shea Ruben, director of Stripped to Kill (1987) and The Rage: Carrie 2 (1999); Mary Lambert with Pet Sematary (1989) and several other works; Jennifer Chambers Lynch, director of Boxing Helena (1992) and Chained (2012); Mary Harron with American Psycho (2000) and The Moth Diaries (2011); Marina de Van with a variety of interestingly strange efforts beginning with In My Skin (2002); Lou Simon of Hazmat (2013) and All Girls Weekend (2016); and the Soska Sisters of American Mary (2012) and See No Evil 2 (2014). You could also include those women who partner with men such as Helene Cattet who made Amer (2009) and The Strange Colour of Your Body's Tears (2013), and Laura Lau of Open Water (2003) and Silent House (2011).
XX should not be confused with the Vin Diesel vehicle xXx (2002), which could be said to exist at opposite end of the spectrum ie. XX celebrates oestrogen in effect, while xXx can be considered a celebration of unleashed testosterone. XX brings four women directors together and its entire selling point is that it is a horror anthology directed by women. XX is a film I cheered on for the simple reason that I am a believer in equality and want to see women scaring the pants off audiences just as much as men have had a free reign of doing so to date. On the other hand, I felt somewhat disappointed with XX. The one thing you expected of a film like this is that the women's perspective gives something unique that you would not get from a man's point-of-view but only one of the segments delivers in this regard.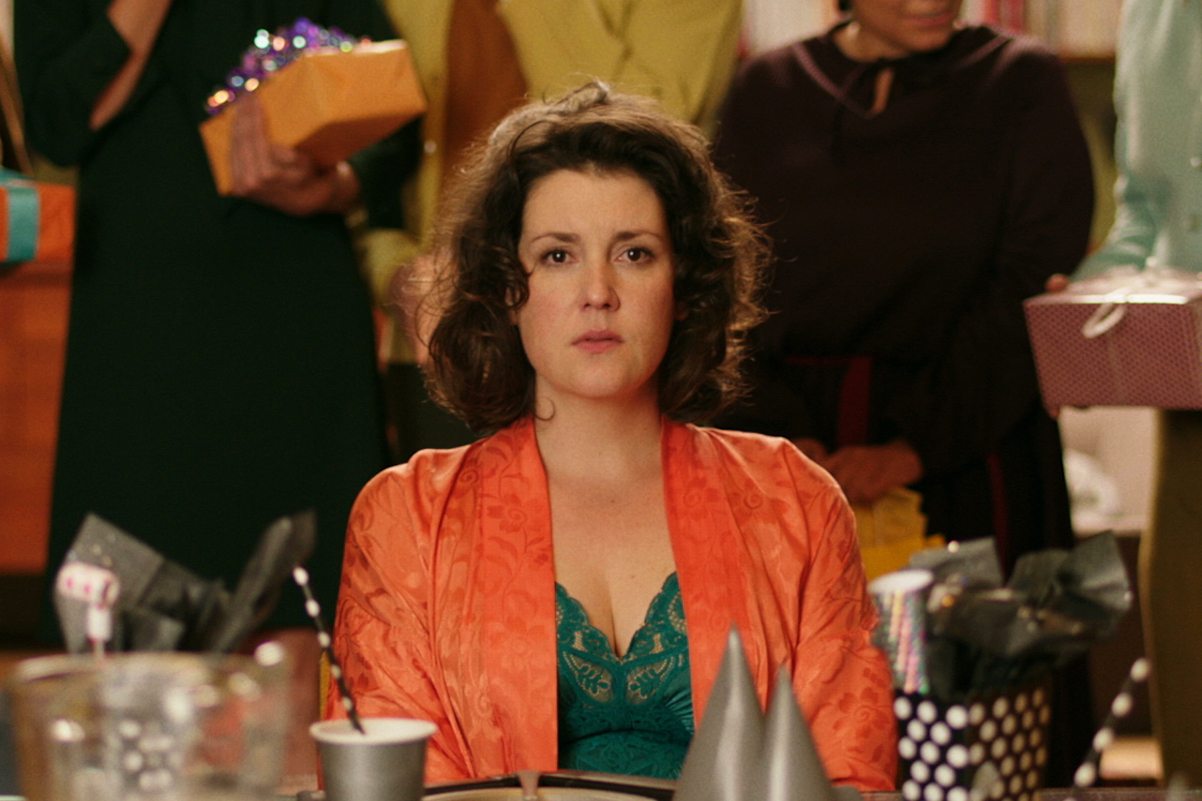 The first episode The Box comes from Jovanka Vuckovic who had previously made three short films but is mostly known in the horror genre as editor of the Toronto-based Rue Morgue magazine and as author of the book Zombies! An Illustrated History of the Undead (2011). She is an associate producer of XX and subsequently went on to direct the feature-length film Riot Girls (2019).
The Box is not a perfect episode but works effectively. I liked the unsettling creepiness that comes as Natalie Brown watches her son, followed by her daughter and husband, cheerfully and deliberately stop eating. I liked the fact that what is inside the box is never seen and what causes the family to decide to stop eating is left unexplained, creating a highly mysterious episode. It is story where all the effect is carried by its sense of disquiet.
On the other hand, I also felt that Vuckovic never quite tapped the sense of alienation as much as she could have. For a horror show, the segment's horror quotient is on the quiet side – the greatest effect comes during a dream sequence where Natalie Brown thinks her family are carving her up and eating her and, as we are all aware, dream sequences in horror films are all about creating an immediate jump in the show where there is not anything elsewhere.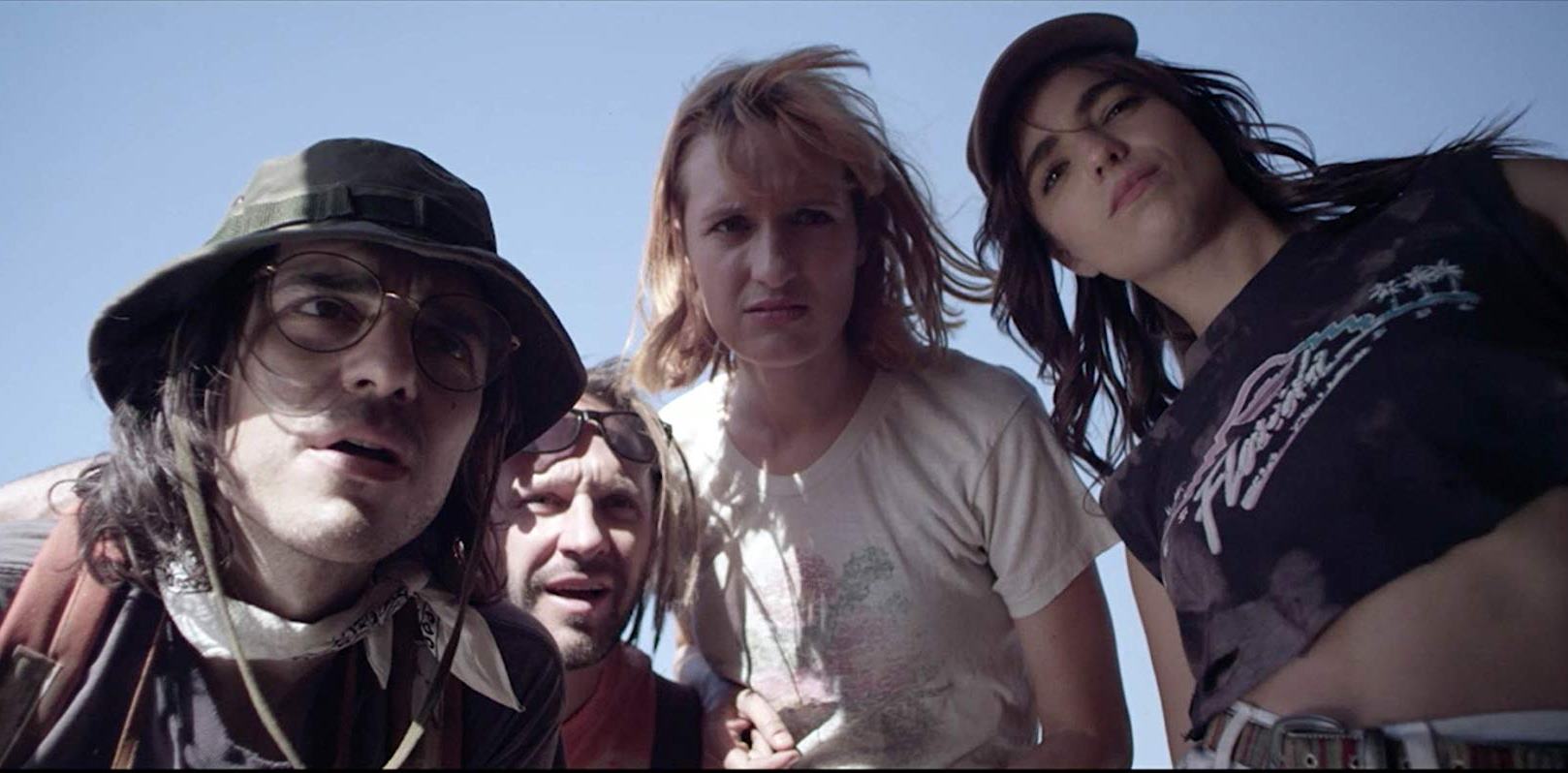 The Birthday Party comes from Annie Clark who had not directed anything previously and better known as a musician who has put out several albums under the stage name of St. Vincent. I would question what this episode is even doing in a horror anthology, as it is more a black comedy about someone trying to deal with an inconvenient dead body. It is as much in horror territory as The Trouble with Harry (1955) or Weekend at Bernie's (1989). On its own terms, the episode is okay but Clark never pushes anything to tension or black comedy as you wish she would have done.
Don't Fall comes from Roxanne Benjamin who had produced all of the V/H/S films and had made her directorial debut with the Siren episode of Southbound and subsequently went on to make the feature-length Brighton Rock (2019) and There's Something Wrong With the Children (2023). This is the episode that closest approaches the territory of a formula horror film – I was reminded of the early scenes in The Darkness (2016) a number of times. It is also the weakest card in the deck. The characters are reasonably well drawn but once Breeda Wool becomes possessed and turns into a creature, the piece becomes exceedingly generic and then is over in no time at all.
Her Only Living Son comes from the only woman present to have a reasonable profile beforehand, Karyn Kusam, director of Aeon Flux (2005), Jennifer's Body (2009) and The Invitation (2015). It is also the strongest episode of the show. As soon becomes apparent, Kusama is making a variant on the Devil Child theme. The episode sort of resembles the scenes in Damien: Omen II (1978) with the Devil Child going through a troubled adolescence as he discovers his destiny, something enabled by a legion of followers seemingly present at every turn. That maybe a good dash of Servants of Twilight (1991) with the mother and child on the run from cultists who are certain the child is the Antichrist. I particularly liked the climax the piece reached – while a little abrupt, it also has the highly effective moment where Christina Kirk stands up to defy absent deities and devil fathers and declare her right as a mother. It makes this the only episode that skews its horror theme in a uniquely woman-centric way.
---
---