---
Crew
Director – Ryan Coogler, Screenplay – Joe Robert Cole & Ryan Coogler, Based on the Comic Book Created by Jack Kirby & Stan Lee, Producer – Kevin Feige, Photography (3D) – Rachel Morrison, Music – Ludwig Goransson, Visual Effects Supervisor – Geoffrey Baumann, Visual Effects/Animation – Double Negative (Supervisor – Stuart Lashley), Industrial Light and Magic (Supervisor – Craig Hammack, Animation Supervisor – Mathew Cowie), Method Studios (Supervisor – Andy Brown), Scanline (Supervisor – Bryan Grill) & Trixter (Supervisor – Michael Wortman), Visual Effects – Cantina Creative (Supervisor – Stephen Lawes), capital T (Supervisor – Jamie Hallett), Ghost VFX, Lola (Supervisor – Edson Williams), Luma Pictures (Supervisors – Brendan Seals & Kevin Souls), Mammal Studios (Supervisor – Michael Harbour), Perception (Supervisor – Ross Gautier), Rise Visual Effects Studios (Supervisor – Jonathan Weber), Storm Studios (Supervisor – Espen Nordahl) & Technicolor VFX (Supervisor – Doug Spilatro), Special Effects Supervisor – Dan Sudick, Production Design – Hannah Beachler. Production Company – Marvel Studios.
Cast
Chadwick Boseman (T'Challa/Black Panther), Michael B. Jordan (Erik 'Killmonger' Stevens), Lupita Nyong'o (Nakia), Danai Gurira (Okoye), Martin Freeman (Everett K. Ross), Letitia Wright (Shuri), Daniel Kaluuya (W'Kabi), Andy Serkis (Ulysses Klaue), Winston Duke (M'Baku), Angela Bassett (Ramonda), Forest Whitaker (Zuri), Sterling K. Brown (N'Jobu), John Kani (King T'Chaka), Denzel Whitaker (James/Young Zuri)
---
Plot
Following the death of his father T'Chaka, Prince T'Challa returns to his homeland of Wakanda to be crowned the new king. Wakanda is an African country that was once struck by a vibranium meteorite. As a result, the Wakandans have made great technological advances and enjoy much wealth but keep themselves hidden from the rest of the world behind a forcefield. T'Challa is urged to do something about their long-time enemy, the arms dealer Ulysses Klaue, after Klaue steals a traditional Wakandan weapon that has a vibranium head from a London museum. T'Challa travels to Busan where Klaue offers the vibranium head for sale, only to run into a CIA sting headed by Everett K. Ross. This results in a massive chase in the streets during which Ross is fatally wounded. T'Challa makes the choice to take Ross back to Wakanda to save his life with their advanced technologies. However, he is followed by Erik Stevens, aka the mercenary known as Killmonger, who demands an audience with T'Challa. There Erik reveals he is the son of T'Chaka's brother who was raised in the US. Claiming royal blood, he challenges T'Challa and defeats him. Taking the throne, Erik announces a plan to distribute Wakanada's advanced weaponry to all of the downtrodden Black peoples around the world to allow them to stand against their oppressors. Beaten, T'Challa tries to gather what forces he can and stop this plan.
---
Black Panther is the latest in Marvel Comics phenomenally successful assault on the box-office. Since 1998, we have seen the likes of Blade (1998), X-Men (2000), Spider-Man (2002), Daredevil (2003), Hulk (2003), The Punisher (2004), Elektra (2005), Fantastic Four (2005) and Ghost Rider (2007). Marvel then united their act and brought their properties together to form a shared world they called The Marvel Cinematic Universe (The MCU).Iron Man (2008), Captain America: The First Avenger (2011), Thor (2011), Guardians of the Galaxy (2014), Ant-Man (2015), Doctor Strange (2016), Captain Marvel (2019), Black Widow (2021), Eternals (2021), Shang-Chi and the Legend of the Ten Rings (2021) and various sequels to almost all of the above, as well as the tv series' Agents of S.H.I.E.L.D. (2013-20), Daredevil (2015-8), Agent Carter (2015-6), Jessica Jones (2015-9), Luke Cage (2016-8), The Defenders (2017), Iron Fist (2017-8), The Punisher (2017-9), The Falcon and the Winter Soldier (2021- ), Hawkeye (2021- ), Loki (2021- ), WandaVision (2021- ), Moon Knight (2022- ), Ms Marvel (2022- ), She-Hulk: Attorney at Law (2022- ) and Secret Invsion (2023).
Black Panther first appeared in Fantastic Four #52 (1966), created by Stan Lee and the legendary Jack Kirby. Although there were some obscure antecedents, Black Panther lays claim to be the first Black superhero in comic-books. Two years after his first appearance, Black Panther joined The Avengers, although did not feature in his own comic-book until Jungle Action beginning in 1973, gaining his own title with Black Panther in 1976. The character has some controversy in that it was created around the same time as the radical Black Panther Party in the US, although the comic-book predates the formation of the organisation. (In the comic-books, T'Challa at one point even contemplated changing his name to Black Leopard to avoid association). Throughout the years, the comic-book has expanded the history and culture of Wakanda and the characters surrounding T'Challa – at one point during the 2010s, T'Challa actually quit being Black Panther and inherited the mantle of Daredevil from Matt Murdock.
Black Panther has first appeared on film in the animated Ultimate Avengers II (2006). Chadwick Boseman became the first live-action Black Panther, being introduced to the MCU in Captain America: Civil War (2016), before receiving his own solo film here. The Black Panther film has been placed in the hands of African-American director Ryan Coogler, who had enjoyed success and critical acclaim with Fruitvale Station (2013) and Creed (2015). Black Panther was a massive box-office success and became the No 1 grossing film of 2018.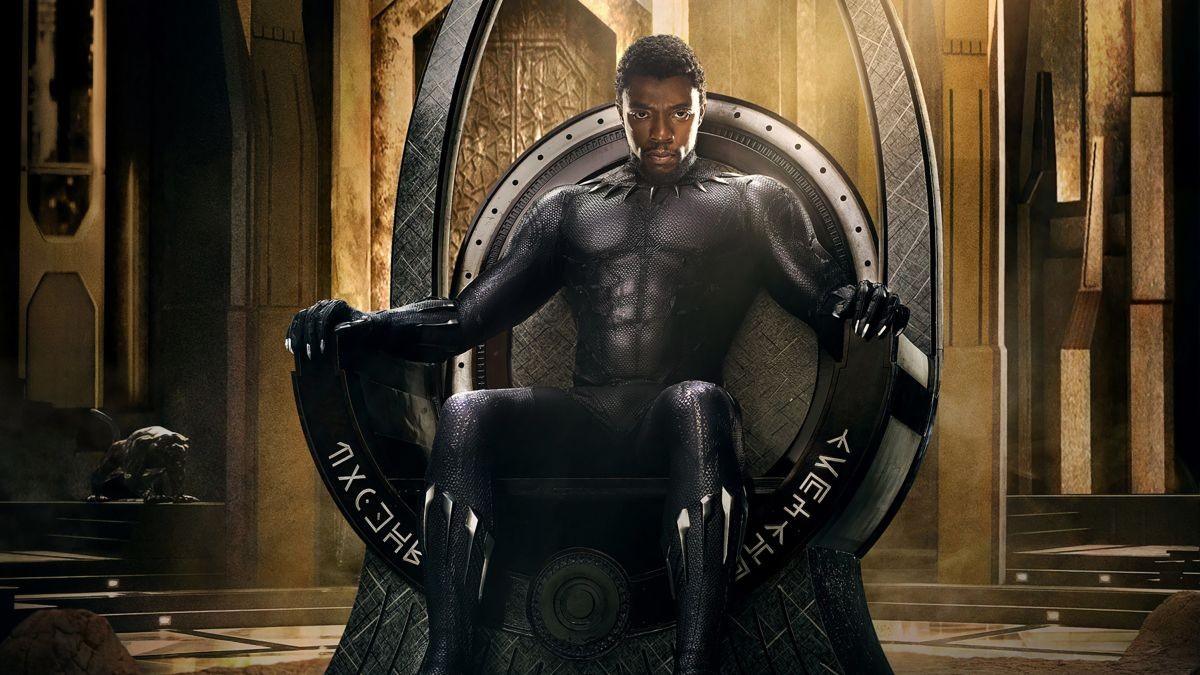 Black Panther was such a runaway box-office success – it was even nominated for Best Picture at the Academy Awards – there is little I can say that will dent its popularity. I liked it, although fell short of propelling it to the ranks of the MCU films I have enjoyed the most – The Avengers, Guardians of the Galaxy and Captain America: Civil War or the first seasons of tv's Daredevil and Jessica Jones.
I felt somewhat bored through the opening scenes. It felt more like a travelogue of Africa where we were cruising over magnificent veldt scenes and where traditional costuming was being put on as a pageant, interspersed with some 1980s imagining of a glorious technological future filled with amazing spaceships, anti-grav railways and so on. (I know Wakandan technology is meant to be next level but there's a lack of conviction to the scenes, especially in the CGI department, which is far ropier than most other A-budget films, while Black Panther's gadgetry seems a lesser copy of the arsenal that Batman is outfitted with. If nothing else, it makes Black Panther the first film to tap the burgeoning science-fiction trend of Afrofuturism). I kept wanting the film to stop being in travelogue mode and actually go somewhere dramatically. Not to mention with most of the cast affecting generalised African accents, I felt there were times I was straining to clearly hear what they were saying.
The film finally finds its feet about 48 minutes in during the scenes set in the streets of Busan. Ryan Coogler has fun choreographing a vehicular chase with Black Panther riding on top of a virtually driven sports car, turning to ride up on two wheels using his claws as a brake, leaping between vehicles and bouncing off the sides of passing buildings, up against Andy Serkis firing his cyborg arm and disintegrating vehicles into component pieces as they pursue. It's a great sequence that gets the blood pumping, although the disappointment – especially when you consider that Marvel films make a virtue of their superheroic action – is that it is the film's highlight. Another Marvel film would have built on it but that is it until the climactic battle scenes, which are fun – involving combatants in battle suits, warriors with spears and forcefields, giant armoured rhinoceroses – if a bit quiet by the standards we have come to expect of Marvel.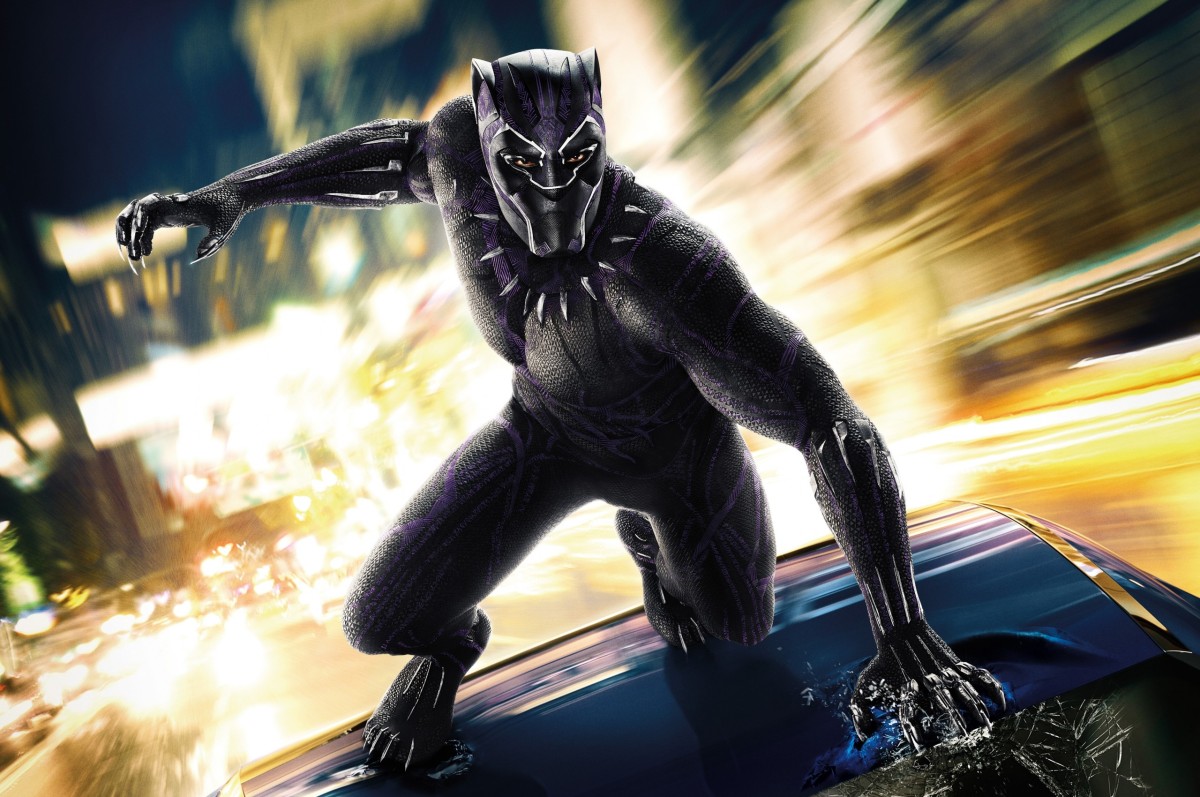 Marvel films have always had a problem creating decent villains. Prior to James Brolin as Thanos in Avengers: Infinity War (2018), which was released subsequent to this, can anybody name a memorable, three-dimensional villain from any of the films? There's Tom Hiddleston's Loki but he has grown in such popularity and become so cuddly he can more properly be considered an anti-hero. There was Ian McKellen's Magneto but the X-Men series is not part of the MCU. (This does not apply to Marvel tv where shows like Daredevil and Jessica Jones have created some astonishing villains with Vincent D'Onofrio's Kingpin and David Tennant's Killgrave – even lesser villains like David Wenham in Iron Fist and Mahershala Ali's Cottonmouth in Luke Cage stand out head and shoulders above anything in the Marvel films).
On the other hand, Michael B. Jordan (who has appeared in all of Ryan Coogler's films) plays with a stature that determines to defy the anonymity of most MCU super-villains, even if you feel like he should have gotten way more screen time than he did. Indeed, Jordan's charismatic performance far outshines the quieter and more subdued one that Chadwick Boseman gives as T'Challa. What I did like about Black Panther is that the villain here has a strong three-dimensional motive that could easily be one that fits in in the real world.
While Marvel has characteristically carefully avoided touching on American politics – with the exception of Captain America: The Winter Soldier (2014) and its attack on the surveillance state – Ryan Coogler lacks any such caution and readily jumps in to take a big bite out of contemporary issues. The opening scene where Chadwick Boseman ventures down to rescue Lupita Nyong'o all but directly tackles the issue of the abduction of the Chibok schoolgirls by Boko Harem in 2014. The question that hangs over T'Challa is of Wakanda's isolationist status – what responsibility does it have to the rest of the world? should it share its technology and offer aid to the refugees at its borders? – which are very much real world issues that hang over the US and European Union today.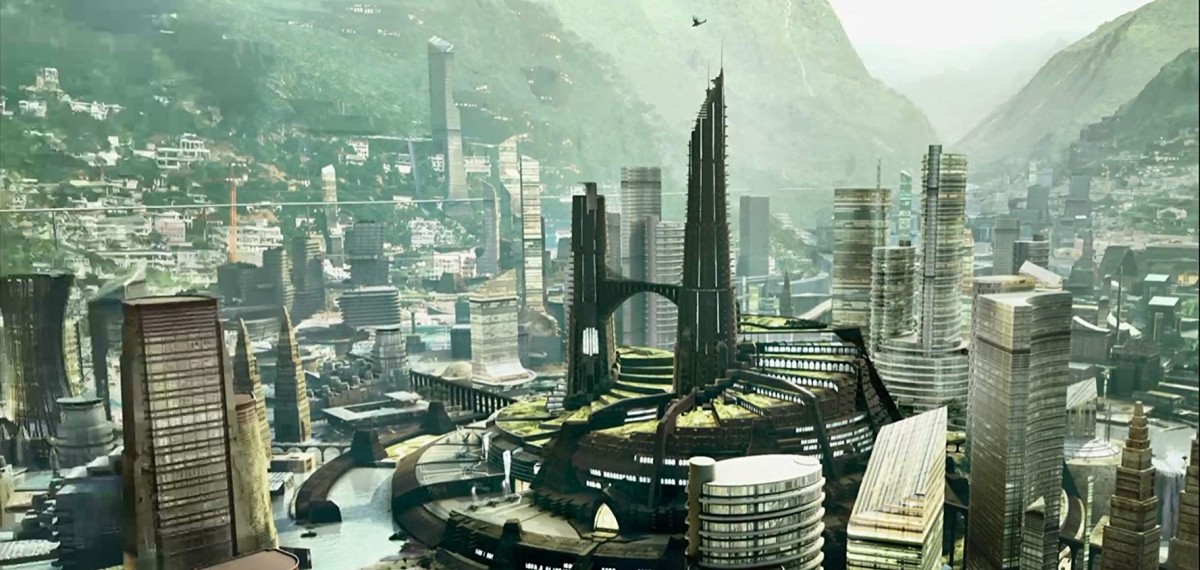 You also cannot help but reinterpret Killmonger's motivation in terms of Black Lives Matters wherein he wants to arm every Black person worldwide with Wakandan advanced weaponry to allow them to stand up against oppression. (It is notable that the villain's motivation here is not too far removed from the ones offered by the superheroes in other Black superhero films such as The Meteor Man (1993), Blankman (1994), Pootie Tang in "Sine Your Pitty on the Runy Kine" (2001) and indeed Marvel's own Luke Cage, which all had a Black superhero film stand up to clean up African-American neighbourhood and oppose oppression).
It has such a bold and declaratory militancy to it that it takes you aback – it should be noted by contrast that when T'Challa takes a stand against Killmonger, he lacks any ideological answer to counter his scheme. Marvel is unlikely to ever go out on a radical limb politically and it should be noted that the film quashes such Black Lives Matter militancy in favour of a more vague and nebulous notion like diplomacy with a post-credits scene where T'Challa stands before the UN to open Wakanda up to the world and in the last scene is seen setting up a mission in Oakland.
Black Panther subsequently appeared in Avengers: Infinity War (2018) and Avengers: Endgame (2019).
The death of Chadwick Boseman in 2020 has put an apparent end to any further appearances of T'Challa/Black Panther but Ryan Coogler subsequently went on to make Black Panther: Wakanda Forever (2022) set around other characters assuming the throne.
(Nominee for Best Supporting Actress (Danai Gurira) at this site's Best of 2018 Awards).
---
---