---
Crew
Director – Josh Trank, Screenplay – Max Landis, Story – Max Landis & Josh Trank, Producers – John Davis & Adam Schroeder, Photography – Matthew Jensen, Visual Effects Supervisor – Simon Hansen, Visual Effects – Atmosphere (Supervisor – Robert Habros), CGFactory (Supervisor – Dennis S. Sedov), Post Mango, Rhythm & Hues Studios (Supervisor – Raymond Chen) & Shade VFX (Supervisor – Bryan Godwin), Special Effects Supervisor – Mickey Kristen, Production Design – Stephen Altman. Production Company – Davis Entertainment Company/Dune Entertainment.
Cast
Dane DeHaan (Andrew Detmer), Alex Russell (Matt Garetty), Michael B. Jordan (Steve Montgomery), Michael Kelly (Richard Detmer), Ashley Hinshaw (Casey Letter), Bo Petersen (Karen Detmer), Anna Wood (Monica)
---
Plot
Andrew Detmer, a high school senior in Seattle, obtains a video camera and begins filming everything that happens as a means of dealing with physical abuse from his father and school bullies. At a party, Andrew's cousin Matt Garetty and class presidential hopeful Steve Montgomery, call him to investigate a hole they have found in the nearby woods. Inside they discover a mysterious crystal and are drawn to touch it. Afterwards, they find that they each of them now has the ability to move things with their minds. They explore the possibilities this offers and practice moving larger and larger objects, growing in their abilities, even discovering how to use their powers to fly. As Andrew struggles with the abusers in his life and tries to do something to help his dying mother, the desire not to use his mental powers for bad purposes becomes too strong to resist.
---
The Found Footage film has become a genre in its own right in the last few years. This began with the runaway hit of The Blair Witch Project (1999), which invited viewers to participate in the fiction that it was actual handheld video footage that had been discovered. Since then here have been numerous efforts that have touched most genre themes in some way of another – the serial killer/snuff movie in The Great American Snuff Film (2003), Amateur Porn Star Killer (2007) and sequels and The Poughkeepsie Tapes (2007); the monster movie in Incident at Loch Ness (2004), Cloverfield (2008) and The Tunnel (2011); the zombie film in Diary of the Dead (2007) and [Rec] (2007); the ghost story in the popular Paranormal Activity (2007) and sequels, Lake Mungo (2008), Gacy House (2010), Haunted Changi (2010) and Grave Encounters (2011); the alien takeover film in Apollo 18 (2011); the possession/exorcism film in The Last Exorcism (2010), Back from Hell (2011) and The Devil Inside (2012); the ecological catastrophe in The Bay (2012); the vampire film in Afflicted (2013) and Black Water Vampire (2014); the Frankenstein film in The Frankenstein Theory (2013) and Frankenstein's Army (2013); the Satanic pregnancy film in Delivery (2013) and Devil's Due (2014); the UFO conspiracy film in Area 51 (2015); time travel in Project Almanac (2015); even fairytale trolls in the hilarious The Troll Hunter (2010) and an entire anthology of Found Footage horror tales in V/H/S (2012).
Chronicle is a Found Footage venture into the superhero genre. The only effort to do so previously was Big Man Japan (2007) but that was more a spoof of superheroes and giant Japanese monster movies. That said, Chronicle is less a superhero film than it is a superpowers film. It reminds strongly of a late 1970s psychic powers comeuppance film – specifically, the revenge of the downtrodden underdog fantasy that began with Brian De Palma's Carrie (1976) and in particular of De Palma's The Fury (1978) with its image of a teenager going out of control unable to reconcile the emotions in his head with the powers at his control. You could also point to the later Japanese anime classic Akira (1988), which expanded The Fury into one vast trail of psychic destruction on a mind-boggling scale, and other works like The Prodigies (2011).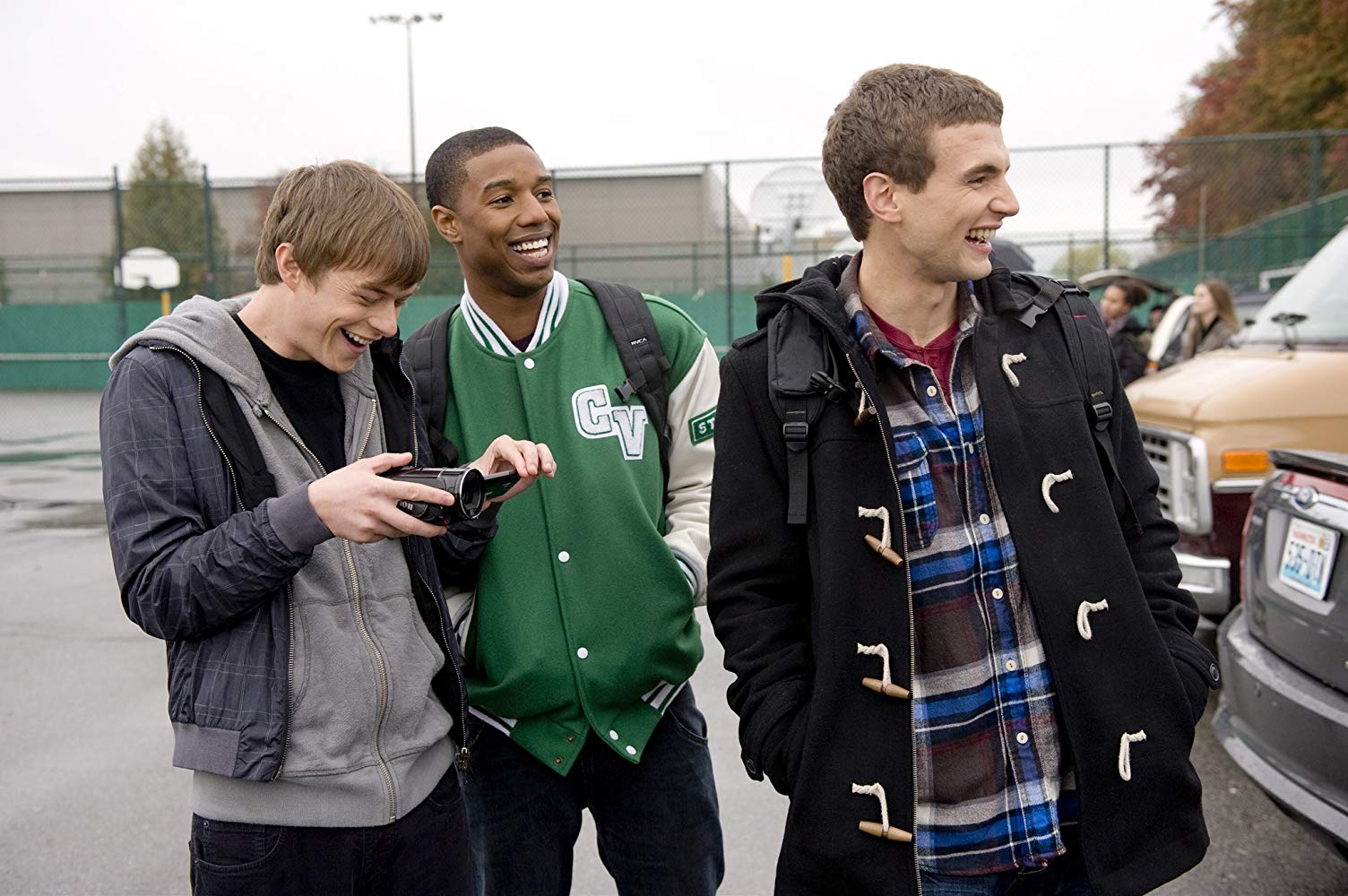 Chronicle emerges as a sleeper hit. It opened at the top of the box-office, despite all the things that would ordinarily indicate otherwise – an unknown director who had only previously worked on half-a-dozen episodes of the hostage drama tv series The Kill Point (2007) and a lack of name stars. (One curiosity is that screenwriter Max Landis is the son of film director John Landis, known for The Blues Brothers (1980), An American Werewolf in London (1981) and others. Landis for a time seemed a screenwriter on the rise before his career was torpedoed by sexual abuse stories emerging. Landis's other credits are below). The most high-profile name anywhere on the credits is that of veteran action producer John Davis, responsible for big hits like Predator (1987), Waterworld (1995) and I, Robot (2004). The trailer was not given substantial theatrical play but there were some well chosen viral videos and an arresting poster design that contained no credits – only a wide-angle of three tiny figures flying through the sky behind the Seattle Tower. It was an approach that undeniably reminded of the ultra-secretive one taken in the similar Found Footage hit Cloverfield.
I differ from other viewers and do not praise Chronicle for its originality. Rather it is a film where all of the elements – the discovery of the powers, the teen who eventually goes amok unable to hold in his anger – has been done before, particularly in the aforementioned 1970s psychic powers films. Films like Scanners (1981) or Push (2009) do a far more conceptually challenging job of exploring psychic powers themes than this.
What Chronicle does offer is the novelty of its approach. This is the first time the psychic powers theme has been done as a Found Footage film. More so, the build-up and marketing of the film preserves the essential mystery of what it is about. As I sat down, having deliberately read no other press reviews, Chronicle for once became a film where you did not know where it is going to go at any one moment. Even as the trio of teenagers amuse themselves by flipping up girl's skirts, one wondered if they were in the midst of a serious version of a teen psychic powers comedy like Zapped! (1982) – maybe something that might be heading in the direction of a high school psychic powers show like tv's The Powers of Matthew Starr (1982-3) or Roswell (1999-2002). The scenes where Dane DeHaan suddenly turns and throws his father (Michael Kelly) against a wall or takes on a group of neighbourhood bullies is explosive in its sudden unexpectedness contrasted against the jocular calm of the earlier superpowers in action scenes.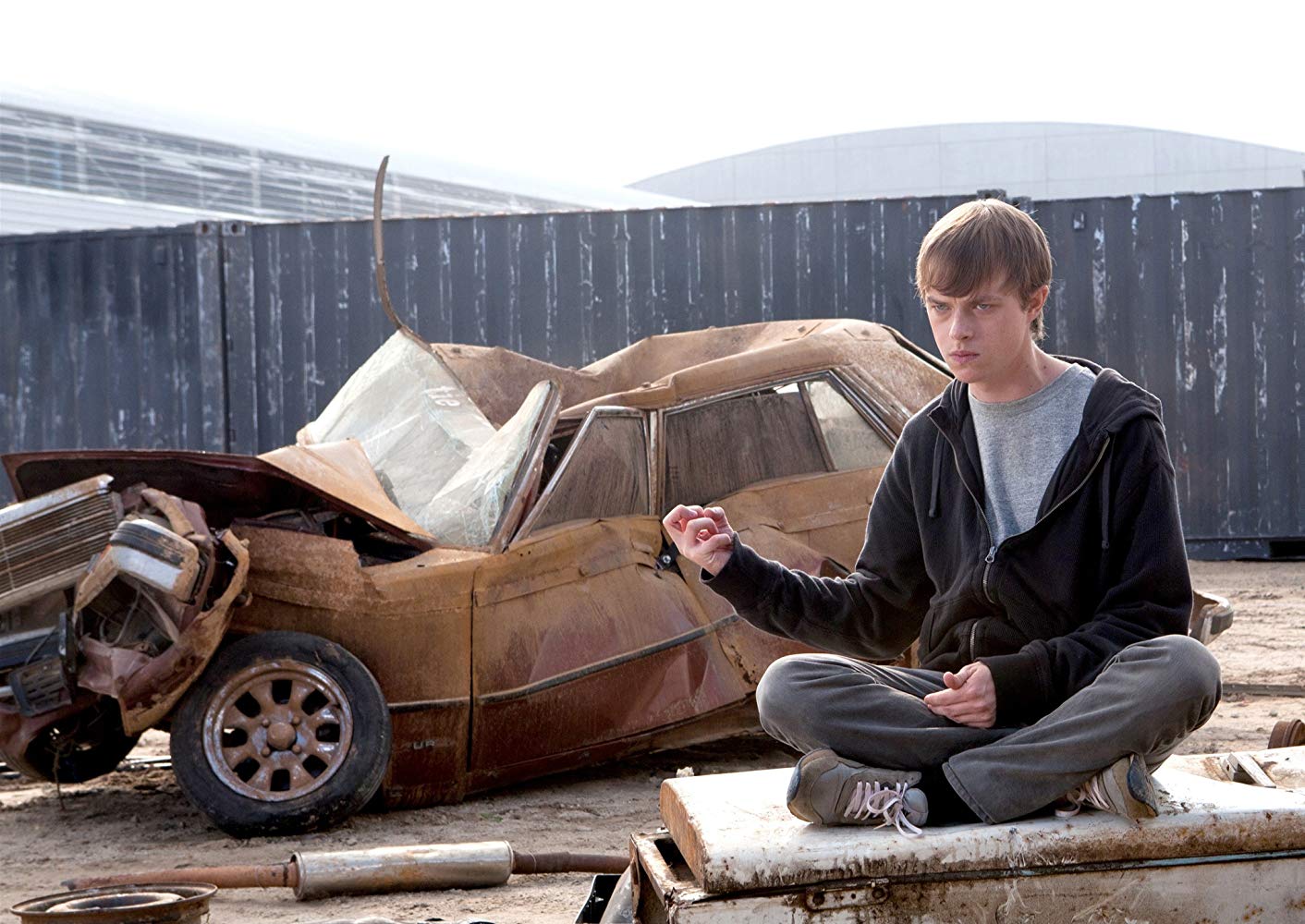 Chronicle gets the pain and humiliation of the daily life of the bullied in an American high school down with acute feeling – indeed, the great surprise about the film is that you find it is not shot in Seattle but in Cape Town, South Africa, although one would have not guessed otherwise without seeing the end credits. The trio of teenagers and all the others fill their roles with an enormous conviction, Dane DeHaan doing particularly well as the abused underdog.
Especially good are the special effects, most notably during the big dramatic super-powered battle climactic scenes – like Cloverfield, there is a huge sophistication in the way that these are flawlessly integrated into the ragged handheld camerawork. The film is slightly contrived when it comes to the Found Footage look, having two camera-people in some scenes, lifting a car with Ashley Hinshaw in it up into the sky so that she can keep filming, while during the big climax the question of who would be up in the sky following the battling parties is largely forgotten.
On the basis of Chronicle, Josh Trank subsequently went on to direct the troubled reboot of Fantastic Four (2015). Due to the latter's troubled production history, he was removed from directing a Star Wars film and it was a further five years to return to the director's chair with Capone (2020). Chronicle was also the debut screenplay of Max Landis, the son of director John Landis, who subsequently went on to write American Ultra (2015), Victor Frankenstein (2015), Bright (2017), Shadow in the Cloud (2020) and to create the tv series Dirk Gently's Holistic Detective Agency (2016-7).
---
---