---
USA. 1984.
Crew
Director – John Carpenter, Screenplay – Bruce A. Evans & Raynold Gideon, Producer – Larry Franco, Photography – Donald Morgan, Music – Jack Nitzsche, Visual Effects – Industrial Light and Magic (Supervisor – Bruce Nicholson), Special Effects Supervisor – Roy Arbogast, Makeup Effects – Rick Baker, Dick Smith & Stan Winston, Production Design – Daniel Lomino. Production Company – Columbia-Delphi III.
Cast
Jeff Bridges (Starman), Karen Allen (Jenny Hayden), Charles Martin Smith (Mark Sherwin), Richard Jaeckel (Agent George Fox)
---
Plot
A race of alien energy beings encounter the Voyager II probe, which contains a message welcoming anybody that finds it to come and visit Earth. Taking mankind at its word, an ambassador is sent to visit Earth. However, the ship is shot down over Wisconsin by the US Air Force. The alien makes its way from the wreckage to the nearby home of widow Jenny Hayden. There it synthesizes a human body out of the genetic structure of a lock of her late husband Scott's hair. She is shocked to seemingly see Scott alive again. The Starman forcibly makes her to take it to a rendezvous with its mothership in Arizona in three days time. Her fear starts to mellow as she comes to sympathize with the alien's struggling to understand the human condition. Meanwhile, government agents follow their trail determined to capture the Starman.
---
When it came out, Starman was undeniably an attempt to copy the success of E.T. – The Extra-Terrestrial (1982). Response to it fell between two critical camps – one that dismissed it merely as a mushy E.T. cash-in, with the film receiving a surprisingly vitriolic attack from some corners of the science-fiction press. On the other hand, there was another equally sizeable faction claiming it as one of the unrecognised sleeper successes of the year, a position legitimised by Jeff Bridges' nomination for an Academy Award for his essayal of the title role.
The Starman project had been shipped around for a time by actor Michael Douglas who was then better known an active producer – he had just made One Flew Over the Cuckoo's Nest (1975) – than as the big name actor he is today. The project was originally to have gone ahead with various names such as Randal Kleiser, director of Grease (1978) and Flight of the Navigator (1986), Tony Scott, director of The Hunger (1983), and Adrian Lyne, the director of Flashdance (1983), 9½ Weeks (1986) and Fatal Attraction (1987), all variously announced in the director's chair. Lyne's stylish, visually dense chiaroscuro and exquisitely composed sense of mise en scene would have made for an intriguing film.
The director eventually settled on was John Carpenter, the cult sf/horror director who was then a big name with the likes of Dark Star (1974), Halloween (1978), Escape from New York (1981) and The Thing (1982). Starman was certainly an unusual choice of film for John Carpenter – a film 180 degrees further removed from The Thing one is not more likely to find.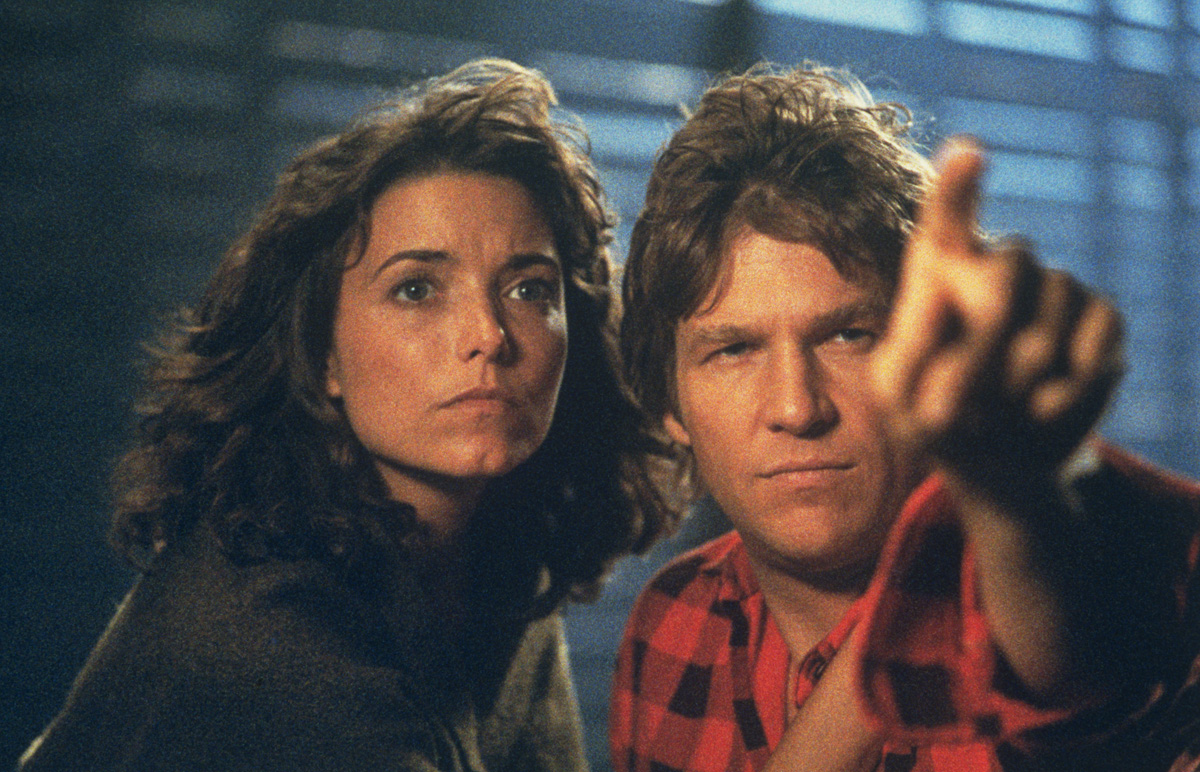 As it goes, Starman is certainly one of the better E.T. copies – contrast it to mawkish E.T. copies like Cocoon (1985), Hyper Sapien: People from Another Star (1986) and Purple People Eater (1988) to see how much it stands out from the crowd. It could be called an E.T. with adult, more complex emotions. The film was written by Bruce A. Evans and Raynold Gideon, the writing team who would the next year go onto deliver the great childhood nostalgia film Stand By Me (1986), the less well-received but quite good afterlife drama Made in Heaven (1987) and the excellent serial killer film Mr. Brooks (2007).
Evans and Gideon are clearly American heartland writers more so than they are science-fiction writers and Starman works better when you stop viewing it as science-fiction and see it more as fantasy – Starman's balls (okay, make what puns you will about that) are magical objects more than they are tools rooted in science; while his impregnation of Karen Allen resonates with echoes of the Immaculate Conception. The script is certainly irritable in its frequent disregard of science and, at times, outright logic. Evans and Gideon abuse clichés wholesale – the moment where Karen Allen loses her purse followed by Starman's professing interest in Las Vegas slot-machines brings a collective groan from an audience; and there are tired artificial suspense-sustainers like the pursuing military, missed stop-offs and the necessity of making the three-day rendezvous.
Evans and Gideon also succeed in making Starman an emotional paean for ordinary Midwest Americana and of a love of human individuality. Certainly, were it not for Jeff Bridges's performance, Starman would be far less a film than it is. Filled with painedly jerky mannerisms and uncadenced speech patterns, Bridges gives a performance of anguished exactness. It is a piece of acting that feels as though it is being delivered by an alien that is becoming used to a human body or speech for the first time. The slow but perceptible transformation that character makes, moving from harsh alienness to an emotional overture on the virtues of the human condition and kitsch culture Americana is by the end of the film heartfelt. In another director's hands, Starman may well have come out seeming simple-minded and cloying, but John Carpenter, Evans, Gideon and especially Jeff Bridges make it moving.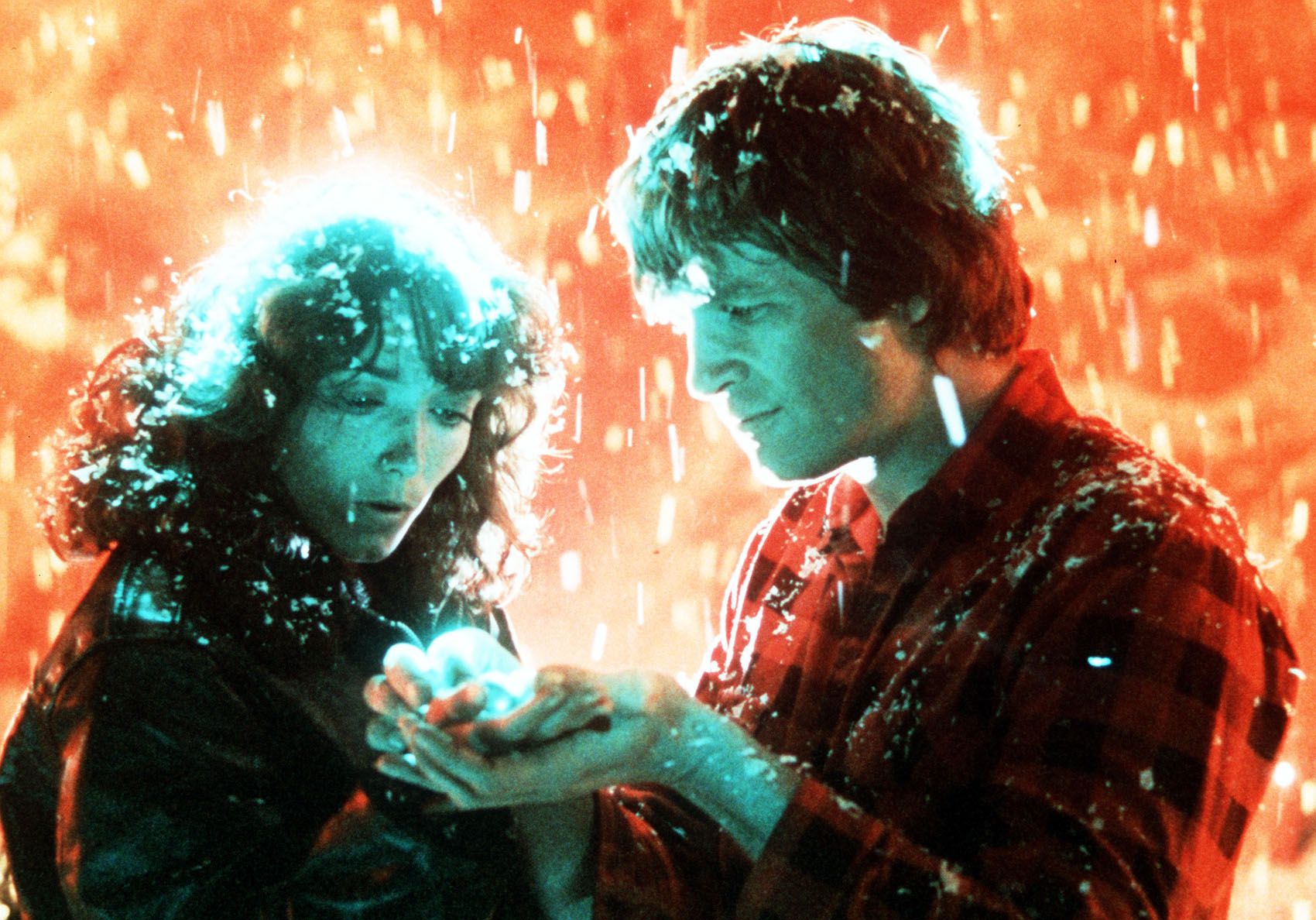 The film was later developed into a maudlin tv series Starman (1986) starring Robert Hays as the title character who returns and goes on the road with his now grown son. Hays's performance lacked any of the moving power of Jeff Bridges' one here and the series only lasted for one season of twenty-two episodes.
John Carpenter's other genre films are:– Dark Star (1974); the urban siege film Assault on Precinct 13 (1976); Halloween (1978); the stalker psycho-thriller Someone's Watching Me (tv movie, 1978); the ghost story The Fog (1980); the sf action film Escape from New York (1981); the remake of The Thing (1982); the Stephen King killer car adaptation Christine (1983); the Hong Kong-styled martial arts fantasy Big Trouble in Little China (1986); Prince of Darkness (1987), an interesting conceptual blend of quantum physics and religion; the alien takeover film They Live (1988); Memoirs of an Invisible Man (1992); the horror anthology Body Bags (tv movie, 1993), which Carpenter also hosted; the H.P. Lovecraft homage In the Mouth of Madness (1995); the remake of Village of the Damned (1995); Escape from L.A. (1996); the vampire hunter film Vampires (1998); the sf film Ghosts of Mars (2001); and the haunted asylum film The Ward (2010). Carpenter has also written the screenplays for the psychic thriller Eyes of Laura Mars (1978), Halloween II (1981), the hi-tech thriller Black Moon Rising (1985) and the killer snake tv movie Silent Predators (1999), as well as produced Halloween II, Halloween III: Season of the Witch (1982), the time-travel film The Philadelphia Experiment (1984), Vampires: Los Muertos (2002), the remake of The Fog (2005) and the reboot of Halloween (2018).
---
Trailer here
---